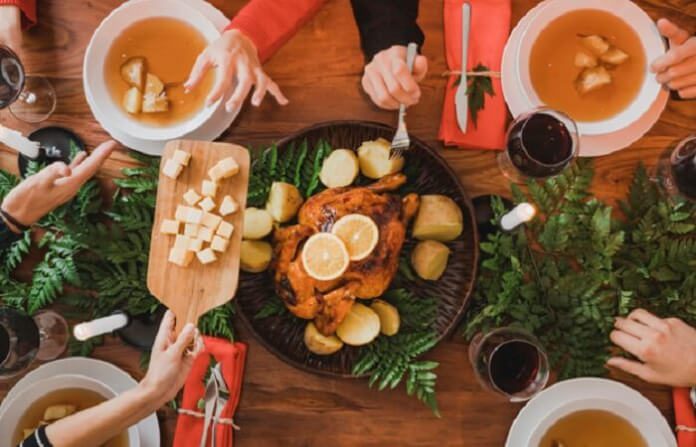 We hope you love the products we recommend! Just so you know, Men with Kids may collect a share of sales or other compensation from the links on this page.
What's the one meal a year that we all look forward to? Thanksgiving dinner obviously. The mouthwatering savory stuffing, the cranberry sauce, the roasted turkey. It doesn't get any better than that. The best part is that the leftovers can last you a week if you're lucky, but there's no denying that the turkey sandwich gets old after a while. In saying that, we've compiled different ways to put that surplus of food — trimmings included — to use. These 15 tasty meal ideas just *might* have you more excited for Thanksgiving leftovers than the actual feast itself!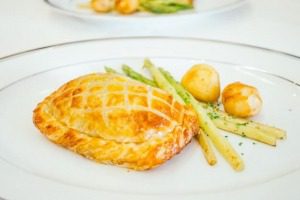 1. Thanksgiving Leftover Pop Tarts
Savory pop tarts that are jam-packed with cranberry sauce, mashed potatoes, stuffing and bits of tender turkey, then smothered in gravy. That's right, this Thanksgiving leftover creation will make for the perfect snack or meal.
2. Leftover Turkey Salad With Cranberry Vinaigrette
Feeling fancy? Take this comfort food and turn it into something nutritious and oh-so-delicious by topping salad with leftover turkey and vinaigrette made with leftover cranberries.
If you need to add a few things to some of your leftover, don't worry its totally fine! Check out Thrive Market for wholesome products that are 20-50% off retail value!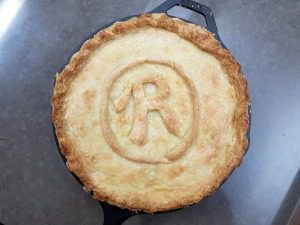 3. Leftover Turkey Pot Pie
Did somebody say pot pie? Put the sandwiches on hold, because a turkey pot pie is the best way to use those turkey leftovers to their greatest potential.
4. Thanksgiving Leftovers Bagel Sandwich
This snack calls for every delicious leftover you have, stuffed in a bagel. Get yourself a poached egg, cranberry sauce, stuffing, mashed potatoes, and turkey and voila! The perfect Thanksgiving leftovers everything bagel sandwich.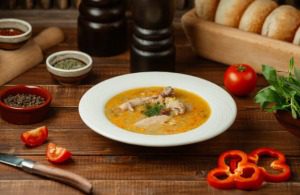 5. Turkey and Wild Rice Soup
There isn't anything that can soothe the soul better than a hot bowl of soup like a Thanksgiving leftover soup, filled with tender shredded turkey, nourishing veggies, and a generous spoonful of Greek yogurt for extra creaminess and smoothness.
6. Leftover Turkey Casserole
Everybody loves cozy casserole season, so this meal is the perfect excuse to use up that leftover turkey by adding it to a pasta bake that is creamy, rich and full of flavor.
7. Deep-Fried Loaded Mashed Potato Bites
Got a bunch of leftover mashed potato that you have no idea what to do with? Let us help with a mouthwatering side dish (or meal) idea – crispy potato, bacon, and cheese-filled bites. Mind blown? Wait till you try them.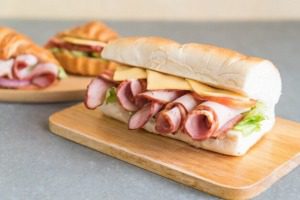 8. Thanksgiving on a Roll
If you want ALL the carbs, take a roll and load it up with all of the Thanksgiving leftovers you can find. Perfect for lunch or dinner!
9. Vegetarian Meatloaf and Cranberry Thanksgiving Leftover Sandwich
We didn't forget about you vegetarians! Vegetarians can enjoy Thanksgiving feasts too, and the leftover goodness with a stacked meatless sandwich that swaps the usual turkey for plant-based meatloaf. Dig in!
10. Turkey Fajita Rice Bowls
A healthy spin using your leftover turkey with veggie-filled fajita rice bowls is the best idea yet for a nutritious meal that'll use up those leftovers that are taking up too much room in your fridge!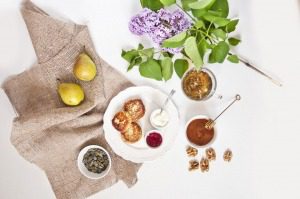 11. Leftover Turkey Dinner Hash
With these turkey-filled hash patties, you'll make brunch fanatics swoon. They have an amazing festive flavor and golden crispy exterior.
12. Turkey Teriyaki Stir-Fry
This feast isn't only a healthy and nutritious meal to cleanse your body after gorging over the holidays, it also serves as a weeknight miracle, taking only 15 minutes to make from prep to your plate!
Check out Sun Basket for more recipes and meals! 
13. Turkey Tetrazzini With Mushrooms
Putting that leftover turkey to use has never looked better with this creamy mushroom and pasta-filled tetrazzini.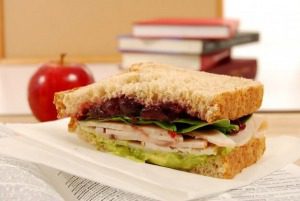 14. Leftover Thanksgiving Panini
Perfect for breakky, lunch or dinner! Make a tasty panini with some Dijon mustard, Swiss cheese, your leftover roast turkey, cranberry sauce and giblet gravy. Trust us, this easy and quick meal using your Thanksgiving leftovers will leave your taste buds craving more.
15. Turkey Cranberry Brie Grilled Cheese
Say cheese! Is there anything better than turkey, cranberry sauce and brie? Every bite of this grilled cheese sandwich is oozing with goodness. The best part is your using up those Thanksgiving leftovers. Win-win.
We hope you enjoyed these 15 absolutely delicious ways to use up those Thanksgiving leftovers. Now you'll have a ton of other meal ideas to go along with the typical leftover turkey sandwich. If you did enjoy reading our article, please check out our other festive articles like 6 Fall Themed Cocktails, Fall Spaghetti Squash and Butternut Squash Recipes, Thanksgiving Side Dishes and even Fun Family-Friendly Thanksgiving Activities and Games!