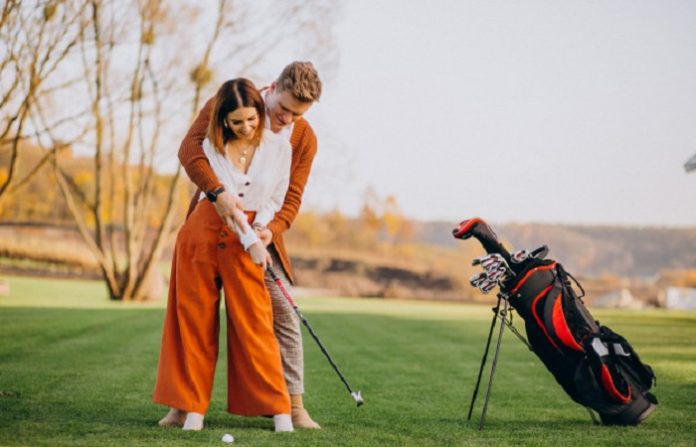 We hope you love the products we recommend! Just so you know, Men with Kids may collect a share of sales or other compensation from the links on this page.
Summer is undeniably the best time of the year to go golfing. Whether you use the relaxing sport of golf to have some time for yourself, or use it as an opportunity to bond with friends, family, or work partners, you should always be prepared with your own gear.
Check out our list below of the most essential golf accessories that you will need this golfing season.
Watching Golf on TV? ESPN this year obtain the rights to air the PGA as part of a new, 11-year deal that extends through the 2030 event. It will now be the second major of the season, following the Masters, which ESPN also televises. If you're a sport guy, considering they have a pretty decent deal on subscription, it's the perfect channel to consider.
Golfing Clothes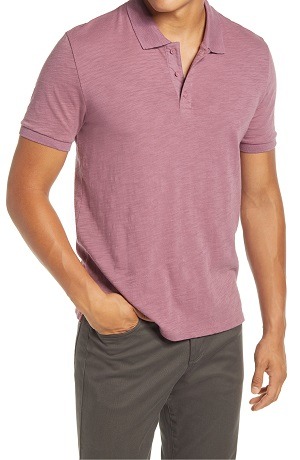 Perhaps the first thing you should think about when buying golfing gear is figuring out what you're going to wear. Golfing, like any other sport, requires the right apparel for the occasion. 

When it comes to golfing apparel, there is nothing better than a mesh polo shirt and some men's heathered golf shorts. These will help you stay cool in the hot weather and make walking around the golf course a real breeze.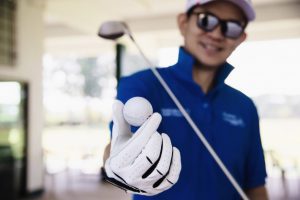 Also, check out these Callaway Dawn Patrol Gloves to give you the best grip possible while swinging for a hole in one thanks to its leather construction.
Storage
Lugging around equipment can be a hassle, so do some organizing and planning to make transportation as easy as ever. The Trunk-It Storage Organizer is a great way to place all of your balls, gloves, binoculars and other items in the back of a caddy. The adjustable dividers allow you to organize the interior however you want. The strong and easy to pull zipper also keeps everything stay put while moving between vehicle to luggage. It's definitely a convenient addition to your golfing arsenal. 
Maintenance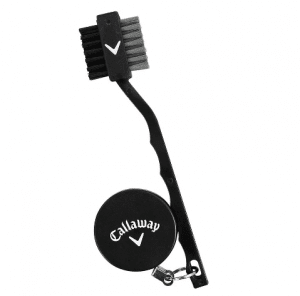 All tools need to have proper care and maintenance, and golfing equipment is certainly no exception. Take care of your clubs and putters with this Callaway Brush so that you'll always be swinging with clean equipment free of dust and grime.

Golf Balls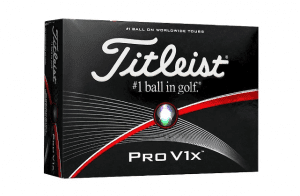 What golfing expedition is complete without a healthy reserve of extra golf balls? Stock up on quality reliable balls by getting only the best in the business. Callaway offers exceptional soft golf balls that offer reduced drag and can reach longer distances. There's also no going wrong with a Titleist set which offers some of the best designed golf balls the world has ever known.
If you want to be green while on the green then feel free to purchase these environmentally friendly recycled golf balls. These golf balls come in at a cheaper price then regular ones. They are also include a mesh bag that you can use as extra storage.
Golf Clubs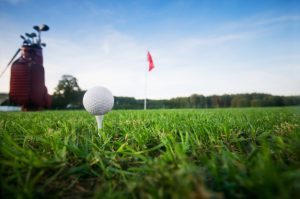 Finally we've reached the section we're sure you've all been waiting for. The clubs are by far the most important item in the arsenal. Anyone and everyone should consider carefully which clubs to buy.
For single units the Square Strike Wedge by AutoPilot is a great pitcher which is perfect for better controlled rotation. It allows for easier swing motions and is great for chipping. Another fantastic option is Pinemeadow's Excel EGI. It's available in a variety of configurations and is made out of solid graphite. It offers a great weighted balance throughout the entire club. This set of clubs a great choice for someone who wants to switch out of using iron clubs.
On a side note, if you enjoy playing golf or watching golf, then you will enjoy fuboTV, they have over 100 channels to choose from and you are sure to find the entertainment you are looking for, especially sports!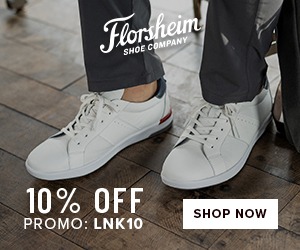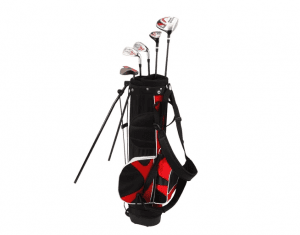 If you want to buy the whole set of clubs instead then consider looking at the Nitro Golf Blaster Junior's 6pc Golf Club Set which comes with a stylish red and black carrying case.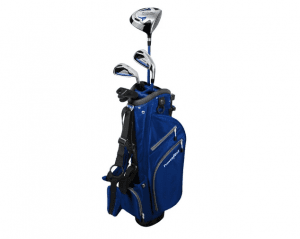 The PowerBilt Junior Boys' 4-Club Set which is a great way for fathers to introduce their children into the world of golfing.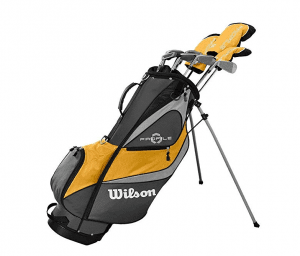 For the more serious golfers out there, we have to recommend some of the most trustworthy brands you can find. First off, we have the Wilson Profile XD which is a great 14 piece club set that features hybrids, fairway woods and drivers.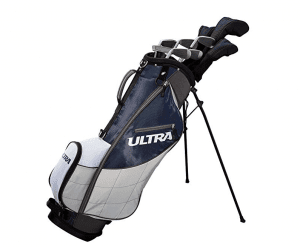 The Wilson Golf Ultra Men's 9-Club Set is another great collection of lightweight drivers and hybrids as well as 6, 7 8 and 9 irons. 
Men's Strata Ultimate Complete Golf Set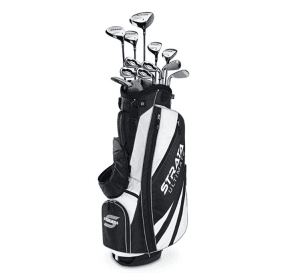 Lastly, we have to give it up again to Callaway – their Men's Strata Ultimate Complete Golf Set is a marvelous collection that features a whopping total of 18 different clubs. Even the most diehard of golfers would be impressed by this high quality bundle.
Now that you've picked out the best gear for the occasion, it's time to hit the course and perfect your swing!
Looking for other summer gear! We have just the gadgets and tech you will need this summer.