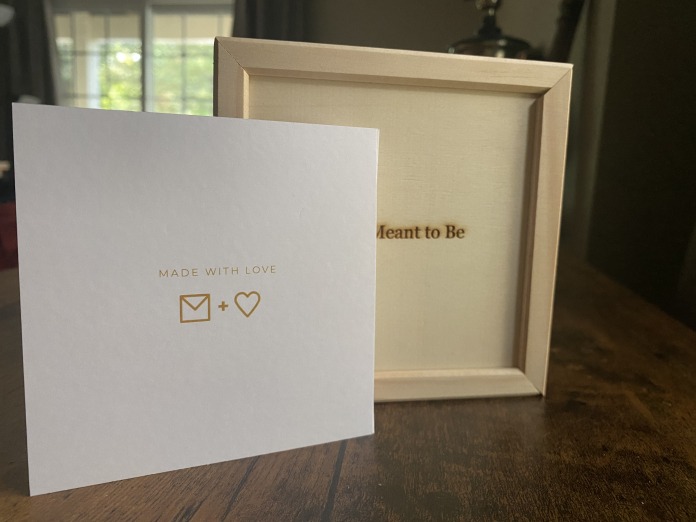 We hope you love the products we recommend! Just so you know, Men with Kids may collect a share of sales or other compensation from the links on this page.
Sometimes it can be difficult to think of just the right gift for the woman in your life. It's a problem that a lot of us have, but with this NoteCube review, we're going to give you something to think about for the Christmas, birthday, or anniversary gift. We know you can easily spend hours scrolling the web, looking at gift guide after gift guide. But we have good news: your struggle is over.
NoteCube Review 
The perfect gift is thoughtful without having to be grand or gaudy. Many people think that you have to spend large amounts of money to buy a gift that makes someone feel special, but that isn't true. Anything that you spend time and thought on is the perfect gift.
Keep reading to find out exactly how NoteCube works and what you should know about its quality as a gift!
How Does It Work?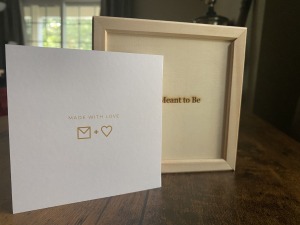 NoteCube is simple, and it doesn't take a lot of time to figure out how to use it and create beautiful messages. First, you'll go to the NoteCube homepage where you'll see their options for who you want to gift. If this is for your spouse, you'll choose the 'partner' button. After that, you'll be prompted to type your name as the gifter and the name of the person receiving NoteCube.
The fun part starts next. NoteCube will ask you to choose from a list of traits that you love most about the person. And then they automatically generate messages for you, and you get to edit the messages in any way that sounds like you would want it to.
If you want, upload photos from Facebook or your computer to make them more personal. It's not a necessary addition, though, because it doesn't look bad without the photos! If you don't have any, you can also choose some photos from their database.
What Does it Look Like?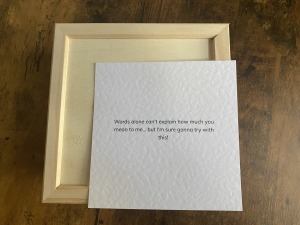 There are two purchase options that will dictate how your finished product will look. If you want the expedited version, then your messages will be sent to you digitally and will only cost you twelve US dollars. The second option, with a customizable engraved wooden box, is seventy-nine US dollars, and the standard blue box is forty-nine US dollars.
The notes come on white cardstock with the messages on the back. They are short and sweet, or long and lyrical, depending on what you prefer.
What Could Be Better?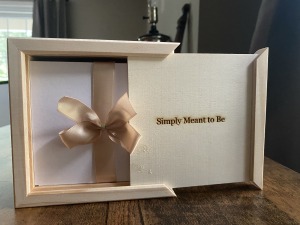 Overall the user experience is easy and straightforward. Buyers should also be aware that NoteCube is shipping from Australia, and mail flights are not going out every day due to COVID. So, order early so it will deliver in plenty of time for when you decide to gift the box!
The Perfect Gift 
In conclusion, this NoteCube review shows that NoteCube is a perfect gift for anyone in your social circle! It's the perfect split between easy effort and a thoughtful product that will make anyone feel special.
We highly recommend that you check out NoteCube and use them for all of your holiday and birthday gift ideas.