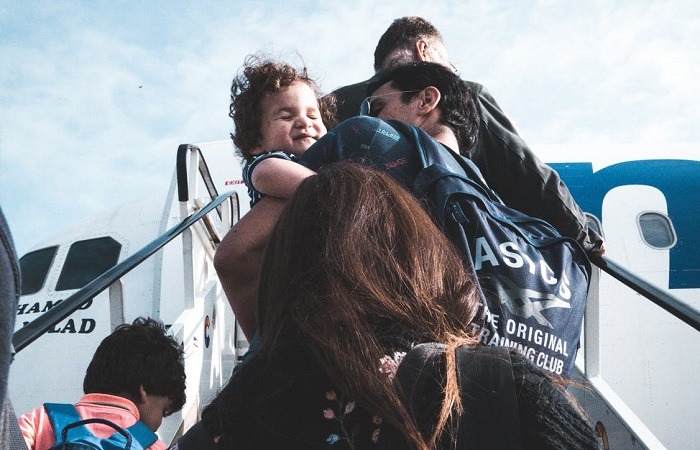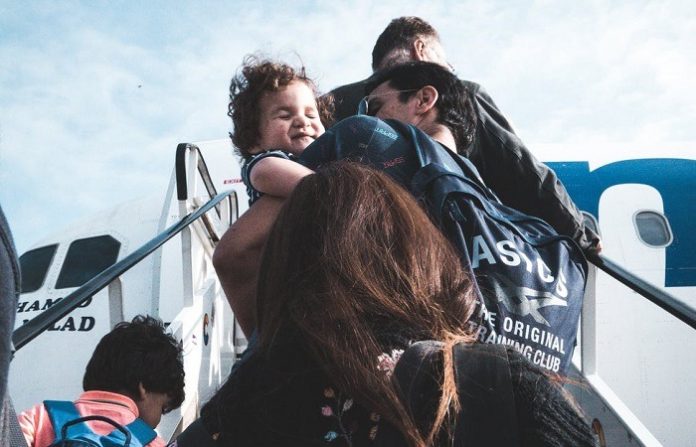 We hope you love the products we recommend! Just so you know, Men with Kids may collect a share of sales or other compensation from the links on this page.
Traveling with kids is always worth planning for. Even if the traveling season is not back in full swing just yet, we're counting down the days until it is. And some of us are already planning for it! To help you land the best deals on flights, cars, and hotels, check out One Travel!
Tips for Traveling with Kids
When traveling, it may be a full car with no one to take you and the family to the airport. Oftentimes, that means you will have to search for airport parking. Parking can add up and you'll want to secure your reservation ahead of time. Cheapest Airport Parking is a great platform to book your reservation online. It can allow you to choose from nearby lots to safely park your vehicle during your vacation!
If you plan to fly or take a road trip with your baby, you'd better buckle up, gather your strength, and get prepared for the long ride ahead. Though you can't control everything that happens at the airport, or in-flight, there are a few things you can do to make the travel day more relaxed.  
1. Make a Checklist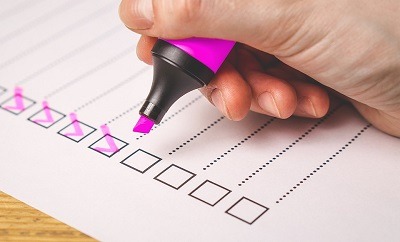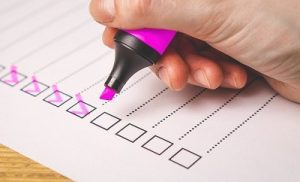 If you want some peace of mind, don't ever pack your carry-on bag without a checklist. 
Diapers and wipes – You need to have enough diapers and wipes for travel time plus extra. If you're in a time crunch, Albee Baby delivers everything baby, from diapers and baby gear to maternity wear. 
Change of clothes – Babies and toddlers are messy. Always have a couple changes of clothes for you and your kids at hand. If you're shopping for new ones, check out Nordstorm.com for awesome baby clothes. Another great option to stock up on clothes for your kids, whether they're newborns or teenagers, is Janie and Jack.
Two or three receiving blankets –

They are great for naps.

They're also great for keeping your child warm, as a nursing cover-up, and for keeping your clothes shielded from spit-ups

. Also,

Receiving Blankets

have multi-purpose usage.  

Breast pump – feeding bottles, and nursing Pad.  Also make sure your breast pump is 220v compatible in case you are traveling to Asia, Europe, etc.
A baby carrier or a  sling
Bottles and formula if you are bottle-feeding, and don't forget the bottle cleaner and brush.
Pacifiers for the little one, or a sticker book for the older one?
Ziploc bags – They are great for storing opened snacks and for keeping dirty clothes separate in your diaper bag
Baby-friendly snacks, comfort toys, and a few books
Bath gel, bath toys, and their lotions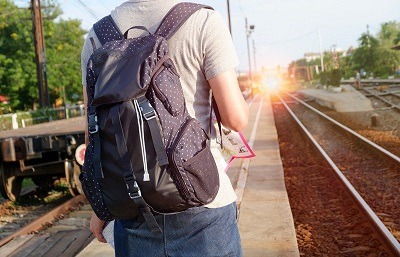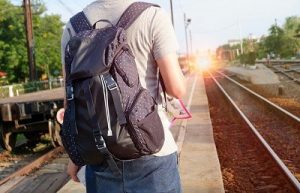 And make sure before anything that your kids have all the right clothing for the upcoming seasons. Check out Patpat for loads of different clothing for kids of all ages.
2. Buy a Car Seat Bag
If your baby is younger than two years, you might have to hold them on your lap the entire flight. This can be quite uncomfortable especially if you are traveling without your partner. The simplest solution is for you to purchase an extra ticket for your baby and bring a car seat on the plane. Look for something that's not too bulky or heavy. Traveling with your child secured in a car seat is one of the safest ways to air travel. Better yet, a car seat bag from Target can also double as a diaper bag! Kill two birds with one stone.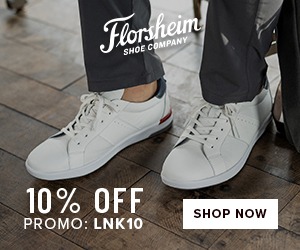 3. Choose the right travel bags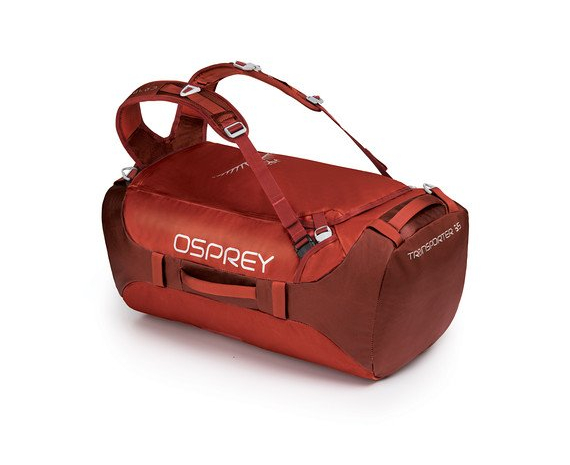 The more space it has, the better. You'll be stuffing a lot of things into the bag so buy something that has a lot of storage space; preferably a bag with tons of separate storage spaces. This way, you can easily place items in their designation locations and easily pull them out as opposed to having to continually rummage in the bag every time.
Here are some of our favorites from Osprey:
Porter 46: Perfect for all of your travel adventures with comfortable support straps and many easily accessible pockets. You'll have everything you need in your bag and still have both hands to push strollers and carry extra stuff.
Ozone Wheeled Carry-On: This carry-on makes packing and transportation easy with multiple handles and ample storage space.
Transporter Duffel: Dually functional as a duffel or backpack, the Transporter's weather-resistant material makes it the obvious choice for all types of travel.
4. Bring your Child's Favorite Toys
Pack that stuffed bear your baby loves, take their favorite book with you; simply carry anything that can help your little one feel comfortable and safe. Whip out their toys as a distraction especially if you feel a tantrum building up! Or how about letting them pack their own luggage during the trip?
Or even a book! Put Me In The Story a look! They have a variety of books for all ages and areas of interest! They are super educational too!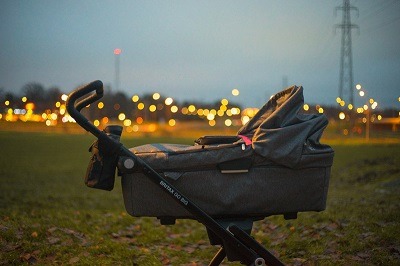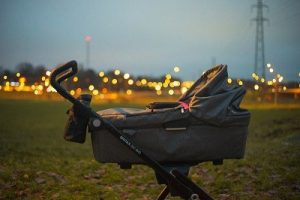 5. Carry a Stroller
Imagine if you have a connecting flight and you need to dash from one end of the airport to the next. Children get tired quickly and at some point; you'll have to carry them. This is especially difficult to do; imagine lugging a car seat, your diaper bag, carry-on, and your baby as well.
Make things easier for you and your baby by checking your stroller at the gate. You'll be able to use it to maneuver through the airport and right up to the end of the jetway. From here, the airline's attendant will store it in the cargo hold for you and bring it back up when you've landed. NB: Purchase a collapsible stroller as they are easier to use, if you have two kids, check out this double stroller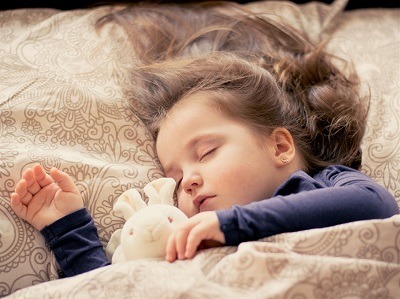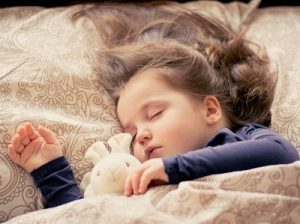 6. Schedule Your Trips Accordingly
By now, your baby probably has his/her sleeping schedule. Most babies tend to get fidgety in the afternoon hours. Consider scheduling your trips around your child's sleep time. This way, they can go right to sleep as soon as you board the plane or get into a car.
7. Dress in Comfort
If you are breastfeeding, it's always a good idea to carry a scarf or a baby carrier wrap – it can double as a cover-up when breastfeeding or as an accessory to hide those spit-up stains on your shirt. Additionally, wear comfortable shoes when you travel so they won't give your feet blisters from all the walking and running you may have to do.
And make sure they are dressed comfortably as well! Check out The Children's Place for tons of options for kids of all ages.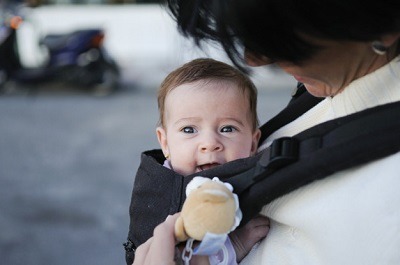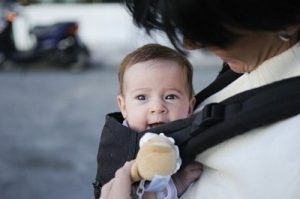 8. Breastfeed Without Fear
Some moms are nervous about nursing in public; especially when seated next to a stranger on a plane. Planes don't have much privacy (unless you can spring for first-class tickets) so you'll need to get creative. Use a blanket to cover up. Or, if you are lucky enough to get a window seat, simply pin a receiving blanket to the seat in front of you. All you need are two safety pins and hopefully, an understanding and accommodating neighbor.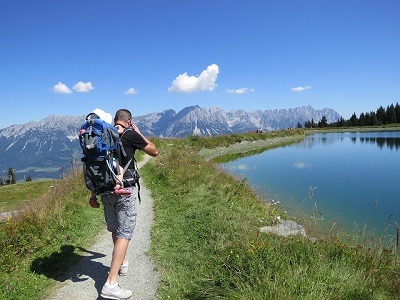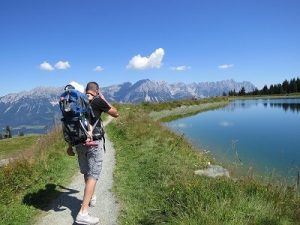 9. Try to Take Short Trips
Children start getting impatient if they sit in one spot for long periods of time. If you are driving, try to plan stops along the way to allow your little one to walk around for a bit. If you are flying, try not to take trips that are longer than six hours. Traveling with kids can be tiring but short breaks are important!
10. Try to Relax
Babies will have tantrums, and there's nothing you can do about it. No matter how well you plan, you may encounter a situation where your child just wants to cry or yell. If all fails, accept that babies will be babies and try to relax. A panicked mom means a hectic travel experience. Get into your zen and take things in stride.
Traveling with babies doesn't have to be a terrifying experience. With proper preparation, it can actually be fun! Think of every scenario you might encounter during your travels beforehand and plan for solutions accordingly.
Find out endless products at Cushion Lab to provide the plushy reinforcements you need to sleep better while traveling and feel better once you've reached your destination.
More Traveling Ideas
Whether it's packing snacks, juices, pumping milk beforehand, or carrying their favorite toys, ensure you're prepared for anything. If all fails, well, at least you tried your best!  
Have a newborn? Not only trying to figure out travel logistics but also need some parenting tips. Here are a few overall helpful tips for being a good father to a newborn!
Lastly, if you plan on traveling for a long time period, we highly recommend checking out Airbnb and becoming a host. You can not only save money on your trip this way but, also make money while you're off traveling the world!