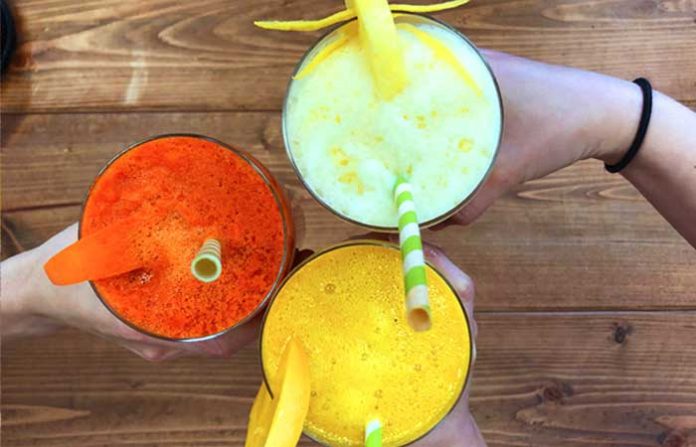 We hope you love the products we recommend! Just so you know, Men with Kids may collect a share of sales or other compensation from the links on this page.
Regardless of whether you are trying to lose those dreaded "holiday" pounds or you just want to lead a healthier lifestyle, a homemade detox drink is indeed your best bet. It gets rid of all the toxins in your system for a healthy body and mind. They also keep you hydrated and your organs nourished from within.
Have a look at our list of three healthy and delicious detox drinks that every man should  try!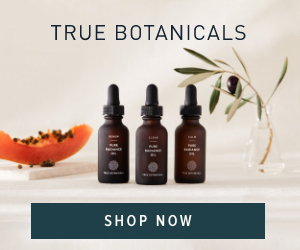 1. Blood of Thee Enemy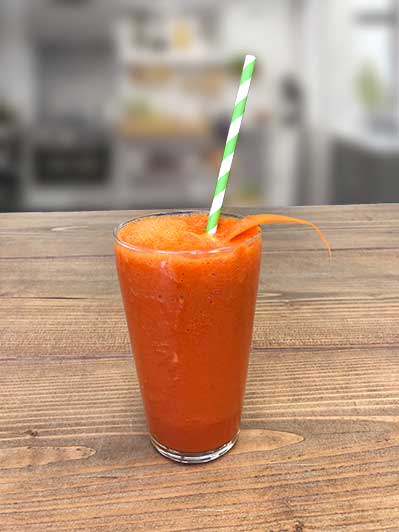 This is a delicious, yet healthy drink made from some of the most refreshing natural ingredients known to man. This cucumber, tangerine, and carrot detox juice is perfect for keeping your system cleansed and healthy.
Ingredients
• 1 Carrot
• ½ Cucumber
• ½ Tangerine
• 1 Red bell pepper without seeds
Easily blend the ingredients above to prepare this highly fibrous powerhouse drink. It will detox your system while keeping you refreshed all day.
The carrots are more than a tasty addition to the juice as they are also good for the eyes, teeth, skin, and the digestive system. Moreover, the red pepper helps improve iron absorption, making this drink especially beneficial to any man on iron supplement.
Finally, cucumbers are great for its anti-inflammatory property while the tangerine is ideal for skin and bone health. So this drink is loaded with antioxidants that will keep your cells strong against many diseases.
2. Fountain of Youth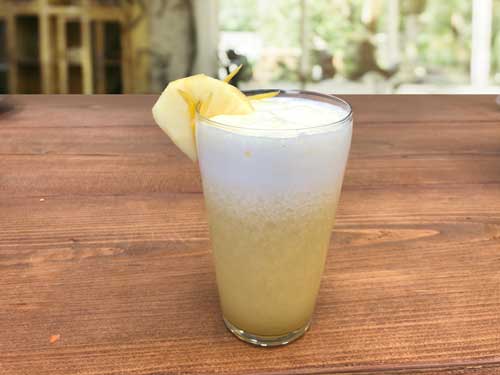 A variation of your regular green tea, lemon juice, and pineapple, this concoction also incorporates the wholesome goodness of lemongrass to start your morning off on an earthy and zingy note!
Ingredients
• ½ Cup of chilled green tea
• ¼ lemon juice
• 1 strand of lemongrass
• 2 slices of pineapple
This sweet and tangy detox drink can be prepared by combining the above ingredients – to make it ultra refreshing, throw in a few ice cubes! Green tea as you are probably aware is known for tons of benefits including weight loss, immune boost, and much more. Also, it aids to increases blood flow to the body which, in turn, increases the metabolism rate.
The lemon is packed with vitamin C which aids in fighting the common cold as well as various stomach ailments including nausea. Pineapple also contains high traces of vitamin C to aid with digestion. Overall, this highly nutrient and refreshing drink will keep your body, especially your immune system healthy.
3. Honey Glazed Sunshine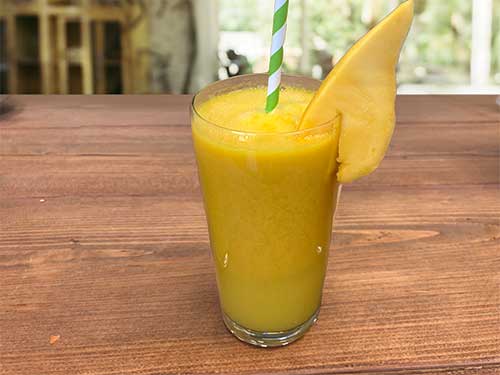 The sweet mango and tangy turmeric flavor of this drink is perfect for cleansing your system.
Ingredients
• ½ teaspoon of turmeric
• 1 slice of ginger
• ½ cup of orange juice
• ½ soft mango
• 1 teaspoon of honey
This fantastic drink combines the antioxidant properties of citrus, the anti-inflammatory properties of ginger, and nutrients from honey and turmeric. Ginger has long been used to cure digestion-related problems.
This detox drink is especially ideal for anyone who suffers from pollen and other allergies. The natural properties found in raw honey and turmeric work in unison to ensure your body is able to fight off allergens, especially in the springtime.
Additionally, turmeric and ginger both contain anti-inflammatory properties. Ginger is known to aid with nausea and fight fungal infections. Did you know inflammation not only causes discomfort in your joints, but it also causes headaches and contribute to few other chronic illnesses such as cancer, heart disease, and Alzheimer?
Finally, orange juice contains vitamin C which is useful for detoxing, it also lowers blood pressure whereas the mango is good for the skin and for reducing cholesterol.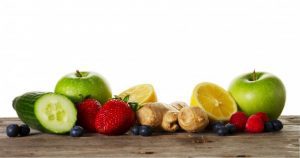 We all strive to lead a healthier life. However as good as these detox drinks are, you should also lead a healthy lifestyle.
Here are a few changes you can implement along with the detox drinks:
Eat at the right hour – consuming healthy foods every three to four hours will keep your blood sugar at an even level. Consume snacks that contain protein in the afternoon. Some great snacks to consider include a piece of low-fat cheese, a protein bar, or some almonds with an organic apple.

Cut out alcohol – Reducing your intake will be beneficial because the liver processes alcohol before protein and carbs.
Get enough sleep – Sleep deprivation causes alterations in your ghrelin and serum leptin levels, resulting in increased hunger and appetite.
Incorporate cardio into your daily workout – Cardio helps build lean muscle. Resistance training, when done two to three times per week will help increase overall body strength.
Final Thoughts
Our detox drinks are 100 percent natural and as such they can be prepared for all family members including children. Enjoy a healthier and fuller life with our delicious beverages filled with incredible nutrients.
Not a fan of juice cleanses! Check out our post holiday workout routine!!