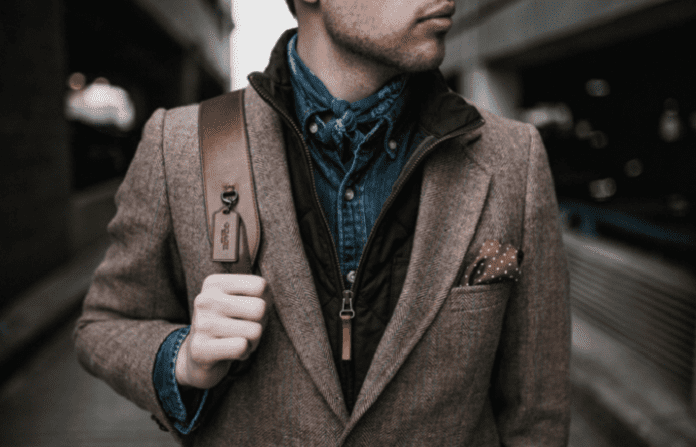 We hope you love the products we recommend! Just so you know, Men with Kids may collect a share of sales or other compensation from the links on this page.
It does something for the ego when you are known as the hip dad in the neighborhood and by your children's friends. Whether this is from your wardrobe or how you relate to the kids, who knows? But it still does give the ego a boost when you are given this accolade. Make sure your outfits are on point by listening to this advice below and apply it to how you dress this fall and winter.
Stylish Coat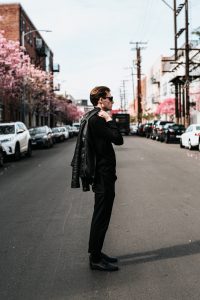 Your coat is not something that is merely meant to keep you warm and protect you from the elements. It has the capability of showing off your fashion sense. A leather jacket can do wonders for a father's look. After all, throw a leather jacket on a 135 pound Henry Winkler and you get the Fonz.
Perhaps you want to go with the long jacket or coat that makes a person look a bit mysterious and sophisticated. Your fall and winter look begins with the jacket or coat, so choose wisely.
Sweaters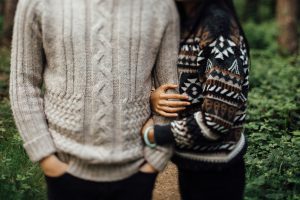 To best prepare for fall and winter, you have to have a few snazzy sweaters in your closet. Now I am not talking about the Mr. Rogers sweaters or your old history teacher's. You want a good combination of thin and thick sweaters. And if you are in good shape, go with an athletic fit to show off your hard work a bit.
In any case, don't be afraid to purchase a couple sweaters that are very different from each other. After all, there is no sense in buying three copies of the same exact sweater.
The Boots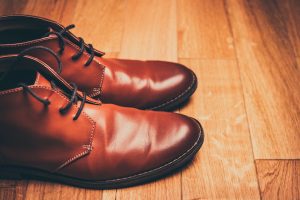 Too many fathers ignore their footwear, especially when the snow is on the ground. Winter conditions demand different footwear than your normal tennis shoes or fancy dress shoes. There is a whole other ball game when the temperature drops when it comes to footwear, like traction, water-proofing, maneuverability, etc.  Find a couple of pairs of boots that will provide you a more modern look while being winter proof.
Plus, if you are a bit on the short side, it will provide an extra inch or two to your stature. There is nothing wrong with becoming a little taller overnight with just a small enhancement from your footwear.
Head-wear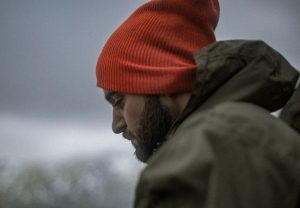 As the temperature drops, you need some dapper head-wear to not only keep you warm but add flair to your outfit. It might be a myth, but mothers used to tell their kids that half their heat escapes from their head, so wearing a hat will retain some of that heat when it gets a bit chilly out. You have several classy hats to choose from.
You may go with a trendy stocking cap or skull cap on those really cold days and nights. A driver's cap would also be a good choice as well. And if you think you can pull off the look, throw a beret on now and then. It will make you stand out from the rest of the crowd.
Chic Scarves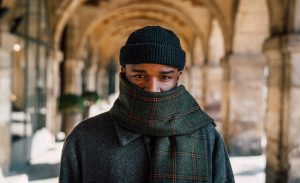 Scarves aren't for every guy. Some look at them as a nuisance as they try not to accidentally get strangled by them. But if you find the right one, it can really make your look pop. After all, Elvis used to throw small scarves out to the audience when he was alive and he was the coolest person to walk the planet.
Furthermore, they can actually keep you much warmer on those freezing nights. So if you are not quite on the scarf bandwagon, get yourself one and see how that works for you. You just might surprise yourself and like it.
Don't Forget the Pants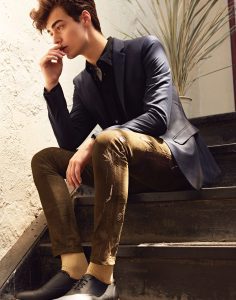 There are several options when choosing pants that will make you look sleek. If jeans are your thing, you may go with the rugged jeans or the classy pressed jeans that look like they have never seen a day of work. Maybe dress pants are more your thing. Just leave the pleated ones on the shelf.
However, there is one style of pants that you should keep away from. No father wants to be known as the dad that wears skinny jeans. Skinny legs used to be something that most men would try to cover up and now there are certain guys that want to show them off. There is no sense of pride when the guy has skinnier legs than the woman.
Now that we told you a few trendy fashion tips for the winter, here are a few fashion tips on what not to wear, coming straight from a women herself!! Go check it out!.