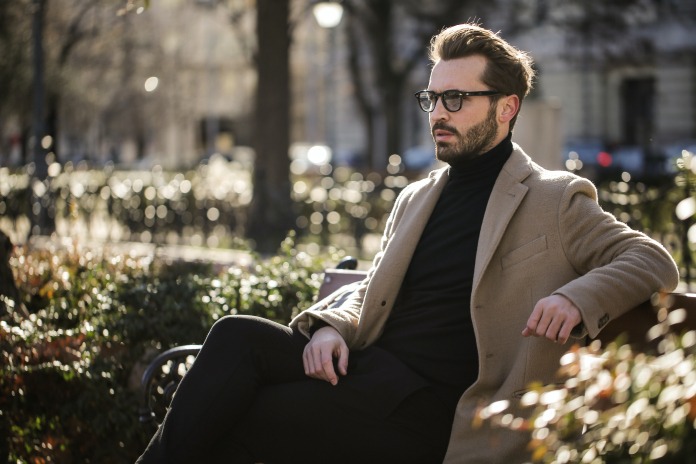 We hope you love the products we recommend! Just so you know, Men with Kids may collect a share of sales or other compensation from the links on this page.
It does something for the ego when you are known as the hip dad in the neighborhood and by your children's friends. Whether this is from your wardrobe or how you relate to the kids, who knows? But it still does give the ego a boost when you are given this accolade. Make sure your outfits are on point by listening to this advice below and applying it to how you dress this Fall and Winter.
Fall and Winter Fashion For The Dad Who Turns Heads

Below are some of the top items you should focus on when looking for the best fall and winter fashion this year!
Sweaters and Cardigans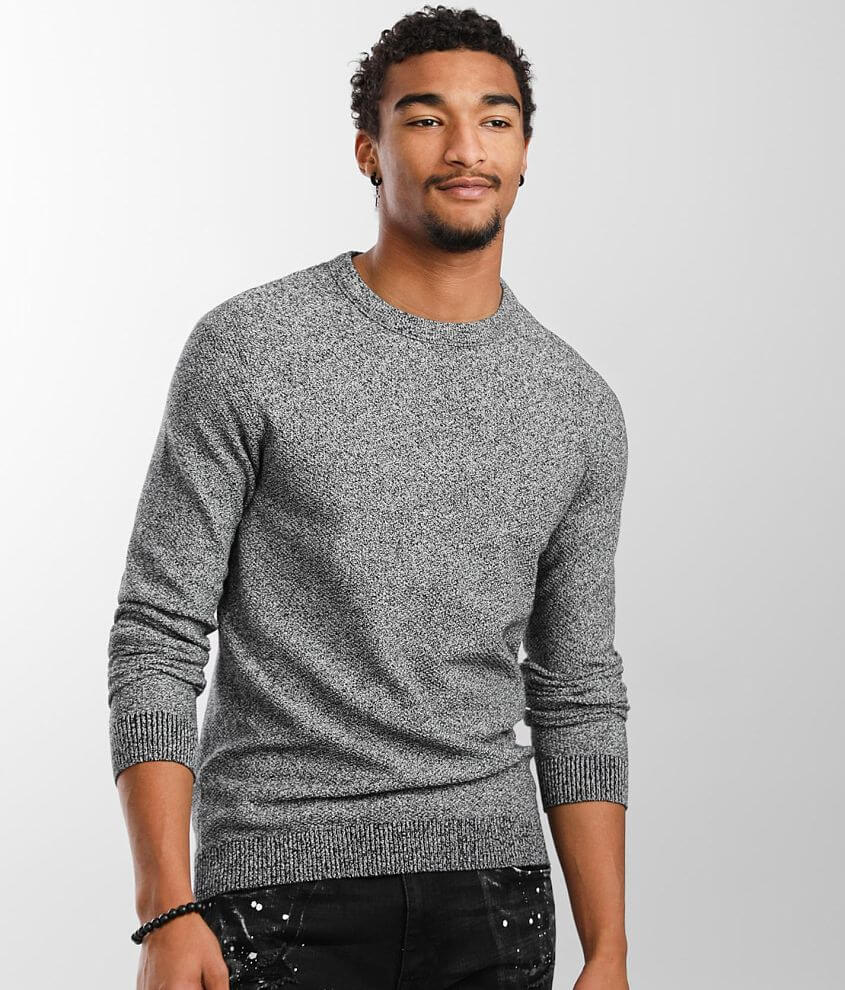 To best prepare for Fall and Winter, you have to have a few snazzy sweaters in your closet. Now I am not talking about the Mr. Rogers sweaters or your old history teacher's. You want a good combination of thin and thick sweaters. And if you are in good shape, go with an athletic fit to show off your hard work a bit.
Buckle, where this season we found most of our favorite sweaters, features this lightweight knit sweater and they're made of 100% cotton. Its incredible versatility makes it easy to wear everywhere. From the office to dinners or dates you'll look on point.
In any case, don't be afraid to purchase a couple of sweaters that are very different from each other. After all, there is no sense in buying three copies of the same exact sweater.
Find similar styles of stylish sweaters, coats and jackets at Liberty London. They offer a wide variety of collections, which also includes shoes, activewear and accessories.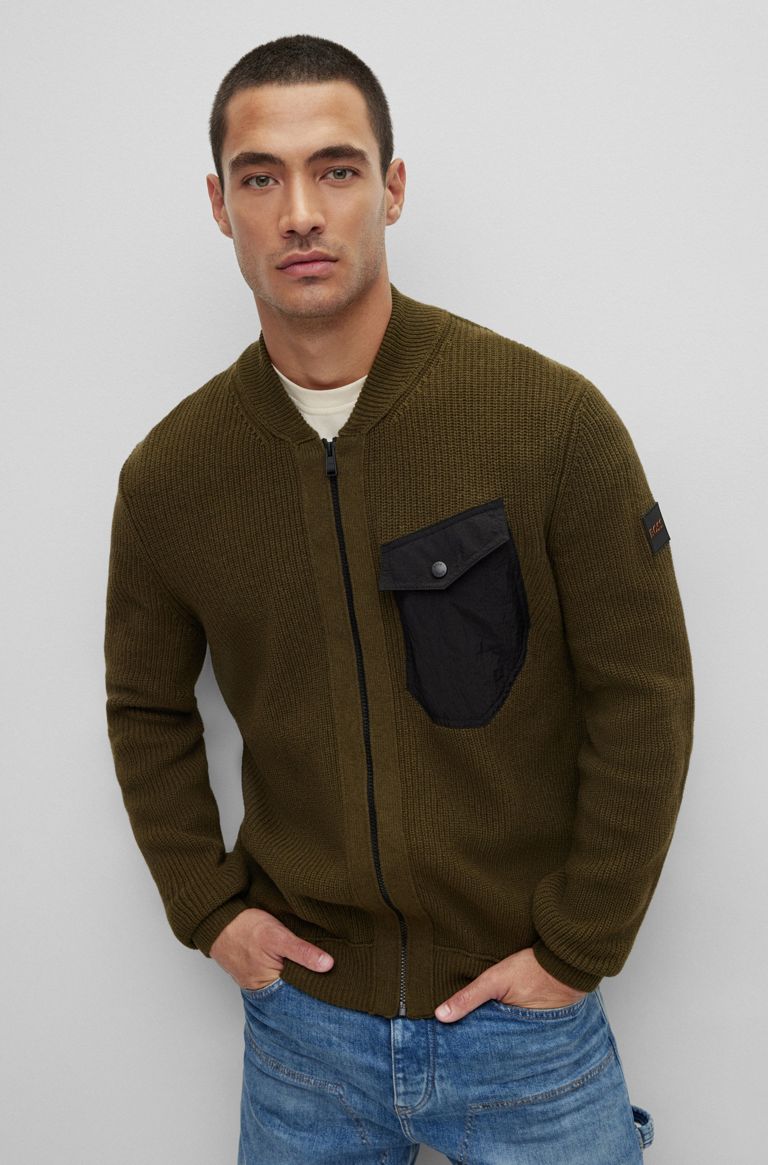 Cardigans from Hugo Boss is a must in your closet during winters, which serves fashion as well as warmth. A heavyweight knitted jacket in a regular fit by BOSS Menswear. Blended with wool for a cosy feel, this zip-up jacket is detailed with an all-over ribbed structure, a BOSS logo patch on the left sleeve and a chest pocket made from contrasting cotton twill.
Stylish Coat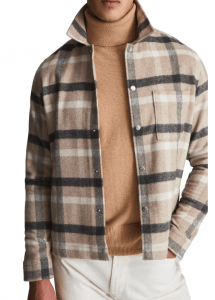 Your coat is not something that is merely meant to keep you warm and protect you from the elements. It has the capability of showing off your fashion sense.
Perhaps you want to go with the long jacket or coat that makes a person look a bit mysterious and sophisticated. This Plaid Coat will make sure to keep you warm and stylish through winter, keeping a clean and classy silhouette.
If you really like all of these looks we've listed, you'd probably be really interested in checking out Nordstrom Trunk Club. This subscription service helps you to curate your personal style and looks, and sends you clothes that fit your style however often you like! Whether you're trying to change up your look for the fall and winter months, or just want more of what you've already been working with, it's a great option if you're limited on time to go shopping for yourself.
And if you're a big fan of stylish graphic-designed T-shirts and retro apparel then make sure to check out Threadless. They have a new collection of awesome t-shirts, art prints, and more featuring unique designs by the global artist community. They also offer millions of artist-made designs printed on hundreds of accessories and home decor items.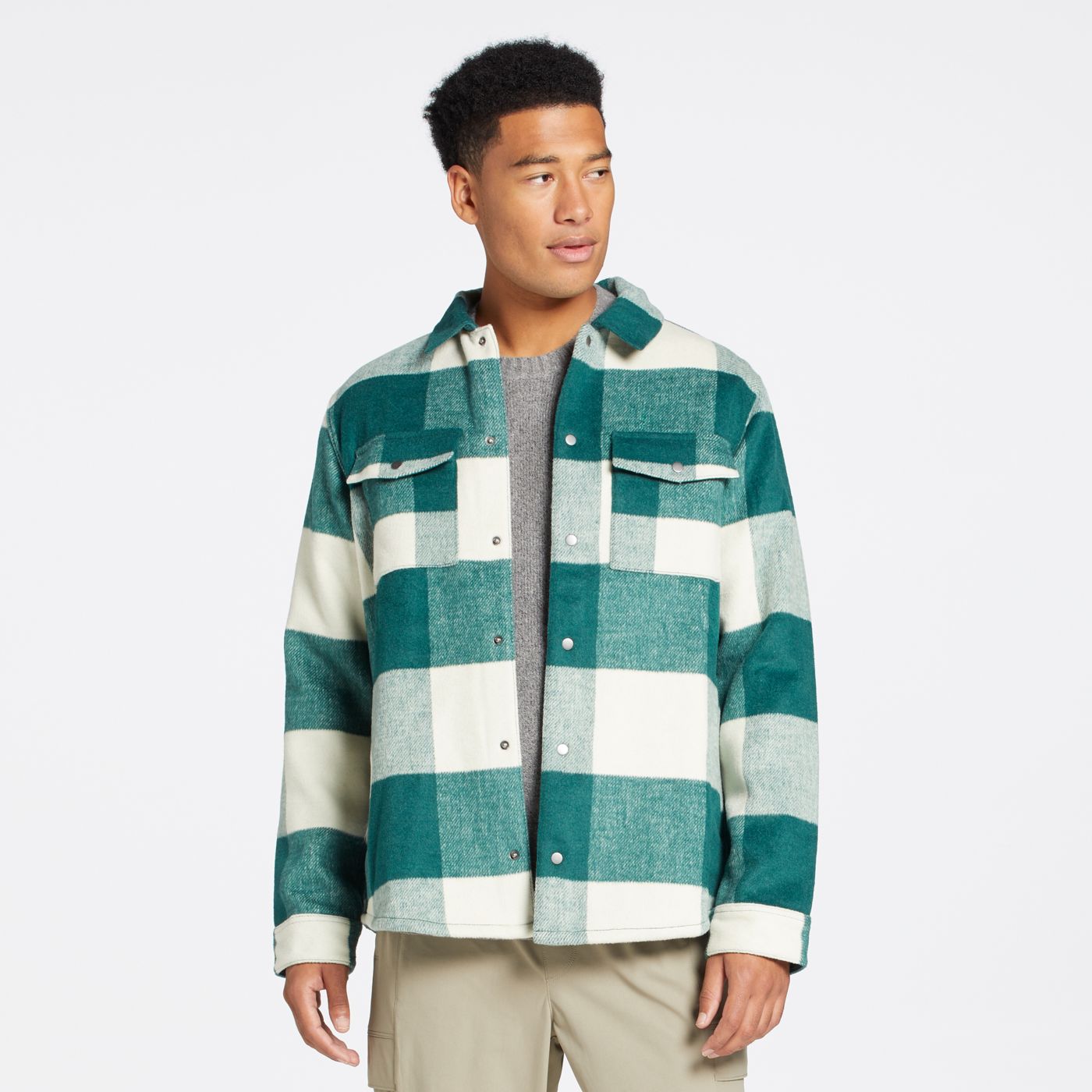 Need warmth while looking dapper in the winter? Check VRST for great collection for the fall, winter and other seasons as well. This Relaxed fit shirt jacket keeps you warm and keeps up with your fashion game for the winter.
The Boots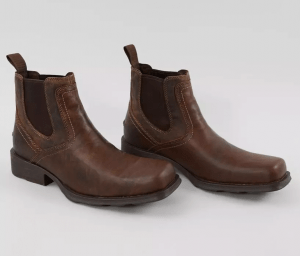 Too many fathers ignore their footwear, especially when the snow is on the ground. Winter conditions demand different footwear than your normal tennis shoes or fancy dress shoes. There is a whole other ball game when the temperature drops when it comes to footwear, like traction, water-proofing, maneuverability, etc. We highly suggest these leather Chelsea Boots from Buckle!

Chic Scarves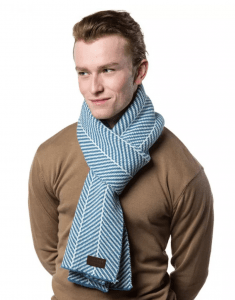 Scarves aren't for every guy. Some look at them as a nuisance. But if you find the right one, it can really make your look pop. After all, Elvis used to throw small scarves out to the audience when he was alive and he was the coolest person to walk the planet.
Furthermore, they can actually keep you much warmer on those freezing nights. This soft knit scarf from Target is a great product for anyone who wants to stock up on winter accessories!

Don't Forget the Pants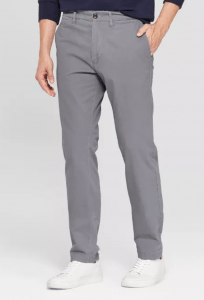 These slim-fit Chino pants are great for a versatile look this fall and winter season. They're loose enough to be more comfortable than skinny jeans but fitted enough to not have that "dad jean" look.
Pair these with any sweater, sleek loafer, and belt and you'll have a complete look in your closet for fall and winter fashion!
For the latest styles at the best prices, visit Old Navy. They have fantastic deals on clothing and accessories for men, women, and children. Make sure you check back regularly to take advantage of the many sales they have going on!
More Fashion Tips
When it comes to fall and winter fashion, you first have to feel good about what you're wearing. Is it comfortable? Does it fit right? Do your colors match? Once you've answered these questions correctly, you're ready to head out to dinner feeling fashionable.
Now that we've told you a few trendy fashion tips for the winter, here are a few fashion tips on what not to wear, coming straight from a woman herself!!