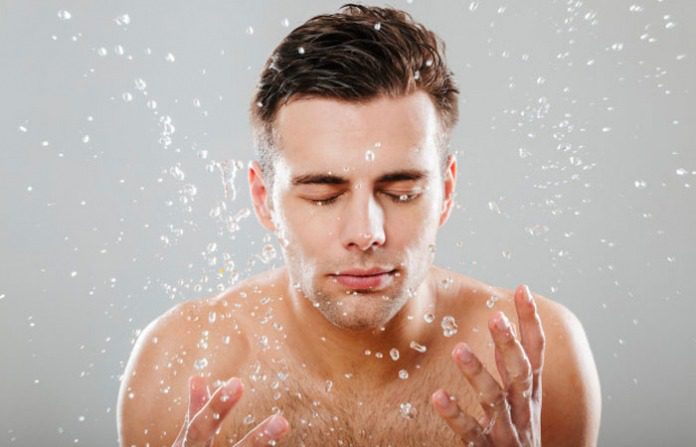 We hope you love the products we recommend! Just so you know, Men with Kids may collect a share of sales or other compensation from the links on this page.
We looked into summer skincare for men and found the right products for every man's skincare routine during the warmest months.
A proper man's skincare routine is often an afterthought, but it most certainly shouldn't be. Especially during the summertime, it's important to have a quality skincare routine that will ensure their skin remains healthy. Excess amounts of sun can be damaging to your skin and can lead to health issues with lots of exposure. 
Just before you read on, if you have yet to learn about awesome products from Scotch Porter, check them out and join the club. They have tones of beard grooming products and developed a line that takes facial hair & skincare to the next level.
Summer Skincare for Men – Men's Skincare Routine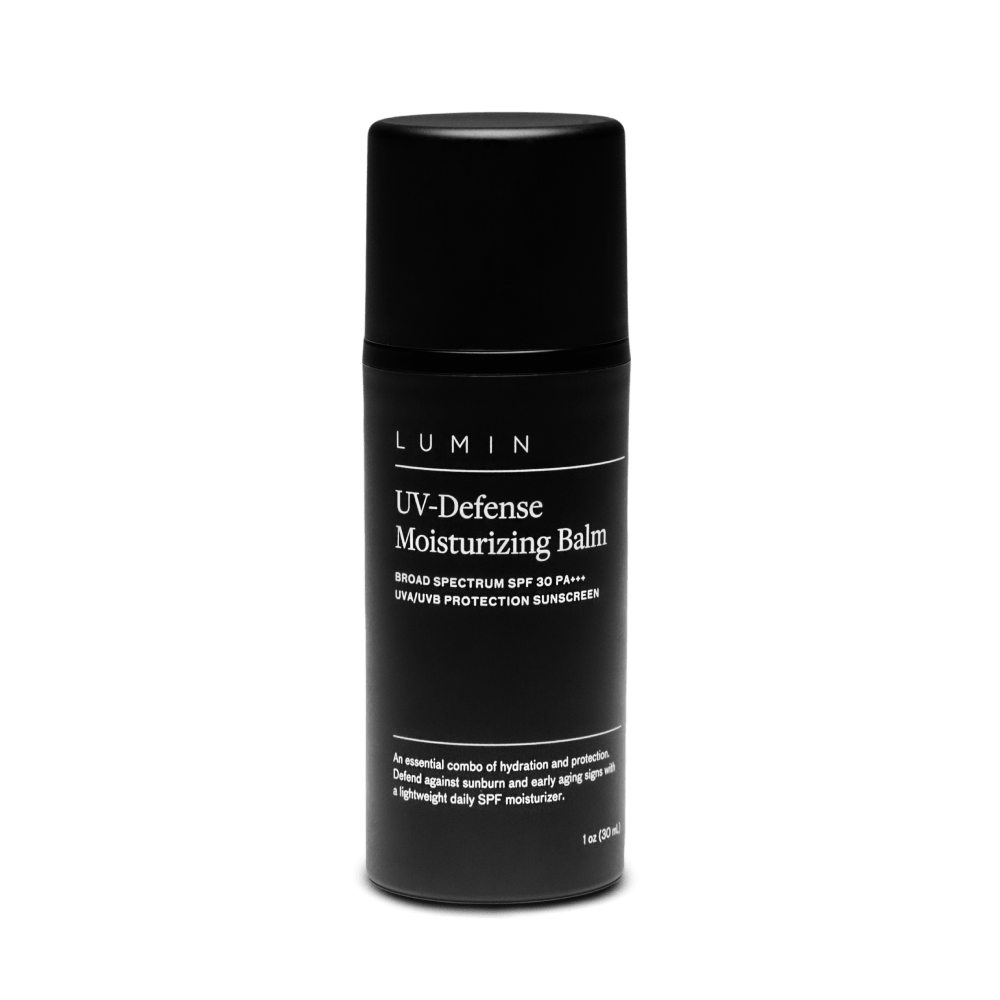 We've all experienced a rough sunburn growing up because we felt invincible. While getting a nice tan to your skin during the summer is the goal, we always want to mitigate any damage to the skin as well. Too much exposure from the sun can burn, damage and potentially lead to long term health hazards.
This UV-Defense Moisturizing Balm is a strong must have for the summer skincare for men. It's best to keep your skin protected from the sun and add this UV-defense moisturizing balm to your skincare routine.
At SPF 30, not only does this balm protect your skin from sun, it contains anti-aging ingredients that keep your skin looking fresh. It's not enough to block the sun off your skin, you want your sunscreen to keep your skin hydrated as well. This is a necessity for any man's skincare routine in the summer.
Also check out  Harry's shaving tools and well-rounded skin care for every man thoughtfully made, honestly priced, with a quality guarantee.
Source: Nordstrom

While sunscreen is a necessity in a men's skincare routine, do not skip out on a good moisturizer underneath. A good moisturizer for men is lightweight and helps improve skin texture and dull skin. The Kiehl's Facial Fuel Energizing Moisture Treatment available at Nordstrom, is our top pick for a lightweight, on-the-go moisturizer. Its convenient tube keeps the product hygienic and easy to throw in any gym or travel bag! Don't know what else you need to complete your routine? Get assistance from a Kiehl's expert at the counter or get access to the full Kiehl's line of the products online. As a Nordy Club Member, take advantage of the Beauty Double Points event that is happening now until 5/31 to earn points to receive Nordstrom Notes and save even more!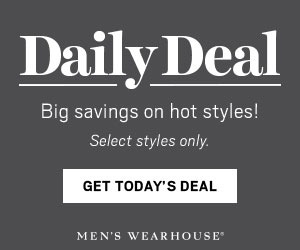 While it's important to always have a good face wash for any men's skincare routine, it is vital during the summer months. As the weather gets warmer, you are more likely to sweat on a daily basis. Excess sweat can clog your pores, and lead to acne and other skin issues.
It's best to have a good face scrub in your arsenal. No summer skincare for men is complete without a quality face scrub, and our favorite comes from Clinique. Part exfoliant, part pre-shave treatment, this scrub helps to unclog pores and neutralize bacteria. This face scrub will work to keep your pores clear and your face bright and looking your summer best.
An All-in One-Skin Care Routine for Men – Tiege Hanley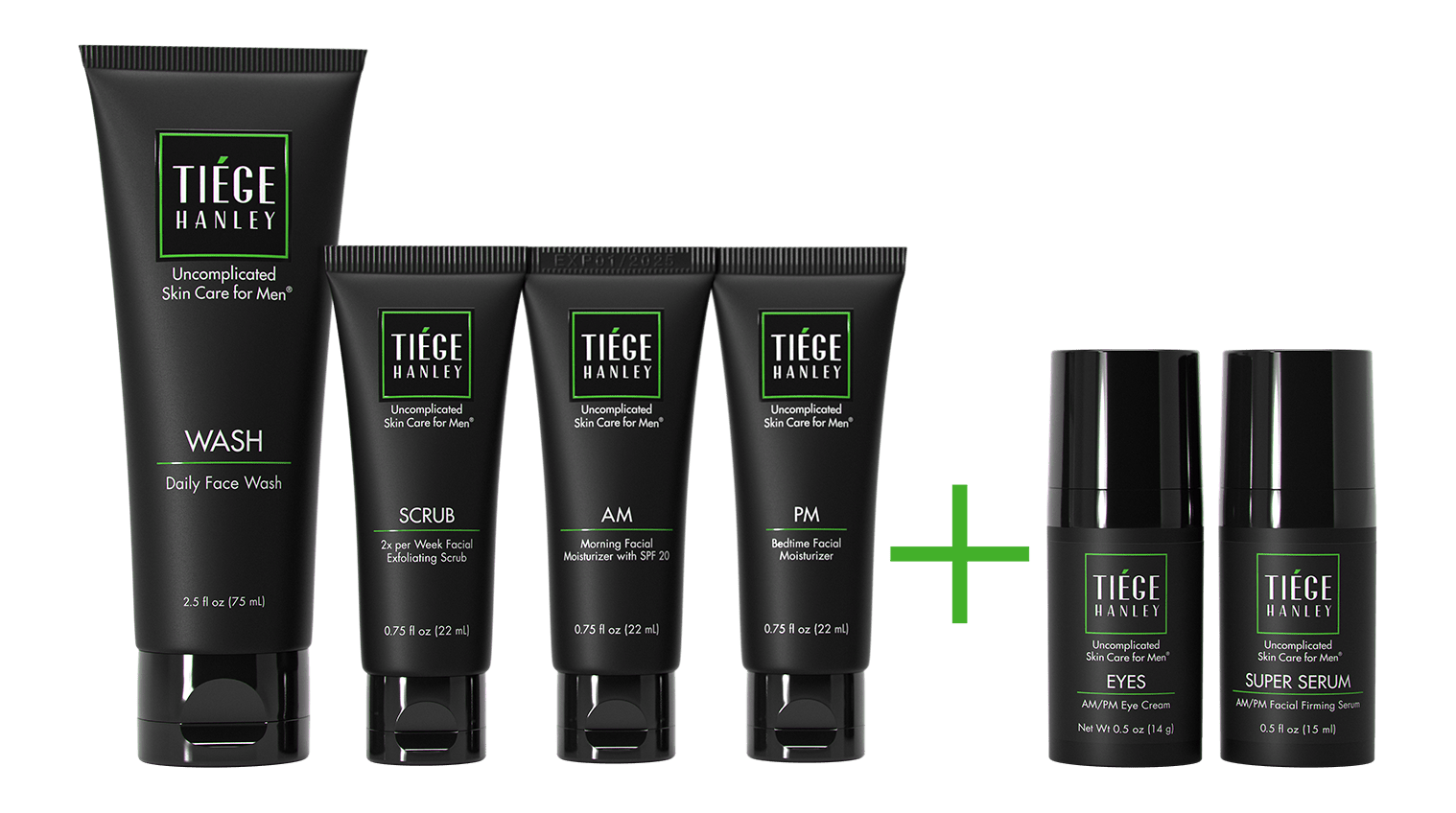 For guys that don't want to have to search high and low to get a full skincare routine on their one, just try out a full set from a brand like Tiege Hanley. Our favorite from them is the tier 3 system that comes with all of these important skincare products:
Face Wash

– using twice a day, the face wash helps clean the skin, and provides a "clean slate" for the rest of the products to do their job.

Scrub Exfoliator

– this helps to scrub away any bacteria that could cause future damage, and clean through your pores.

A Morning Moisturizer

– moisturizer helps keep your skin protected from the sun, and helps diminish wrinkles, and reduces breakouts

A Nighttime Moisturizer

– helps to keep skin from drying overnight, and reduces any redness/inflammation

Eye Cream

– reduces puffiness and wrinkles around the eyes, and helps create a more youthful appearance

Serum

– creates firmer, smoother skin and makes wrinkles less prominent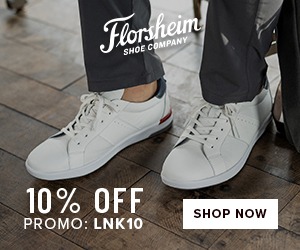 If you're lacking a men's skincare routine currently, investing in an all in one system is a great start to promoting a better habit for yourself in the future.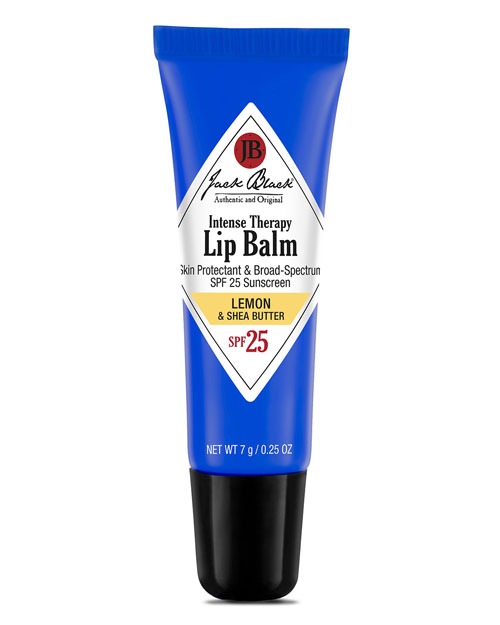 While it's good to be concerned about keeping your skin protected during the summer, it's easy to forget about your lips. Your lips can be easily damaged by the change in temperature. It's as important to include a lip balm defense in the summer skincare for men.
Most men just grab a stick of lip balm at the grocery store on their way out when their lips are already burnt, chapped and causing them pain. It's better to be prepared and start using a better, preventative product. Using a quality lip balm like from Jack Black will keep your lips healthy and moisturized.
Invest in a Monthly Subscription Box – Birchbox for Men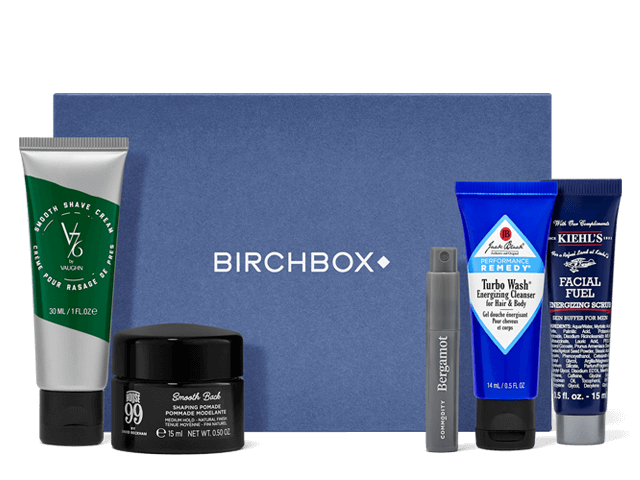 Life can be busy, and getting caught up in the day to day makes it easy to forget a man's skincare routine. A better way to manage your skincare routine is to invest in a monthly subscription box. This way, you'll never forget to refill all your summer skincare necessities.
We definitely recommend checking out Birchbox for this one. Their monthly boxes include a bunch of awesome and differing skincare products. They range from moisturizers to unique grooming products to keep your beard game fresh too. The plan is only $10 a month as well, so the value is insane.
If you're a man who has always pushed off things such as a skincare routine, the best way to get started is just that, get started! And the summer months are the best time to do so for all the unique challenges your skin will deal with. It's 2021 now, and it's time for men to really care about their skincare routine!