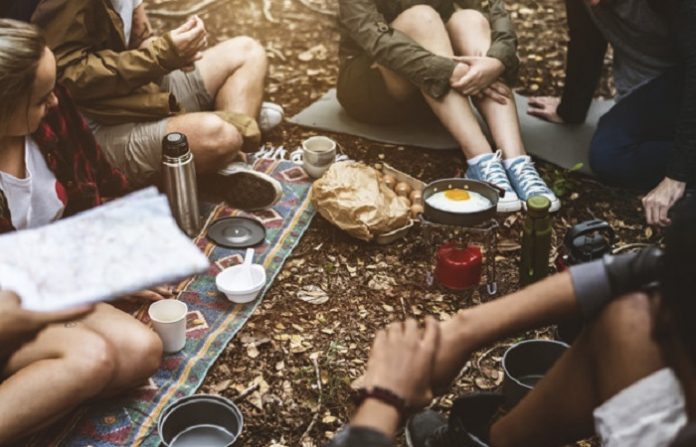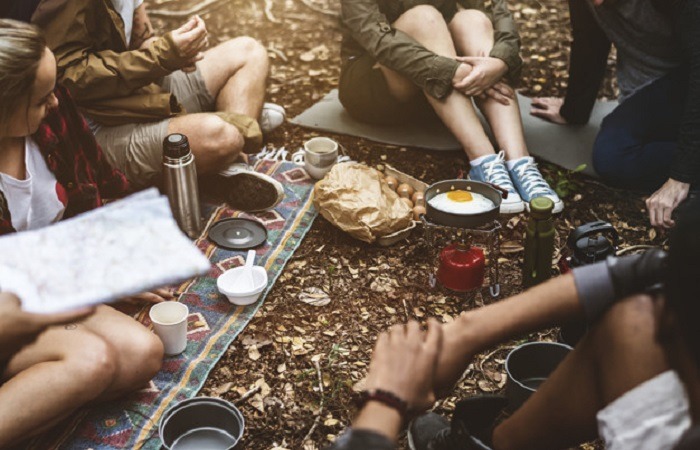 We hope you love the products we recommend! Just so you know, Men with Kids may collect a share of sales or other compensation from the links on this page.
There's no better way to explore the outdoors than to head out into the wild on a camping trip. Are you new to planning a camping adventure but don't know how to start? Don't worry! We've put together a list of essential items to help you get the most out of your camping trip. You can find plenty of what's listed here and much more camping essentials at Backcountry, one of our go-to stores for everything camping.
If you're planning on an adventure with your family, you'll need to have the essentials for the trip. Make sure to check Bespoke Post for all the gear you'll ever want or need.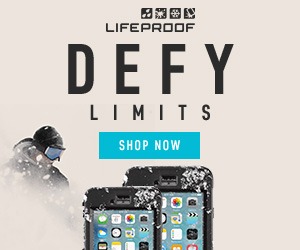 Sleeping – Camping Gear List Essential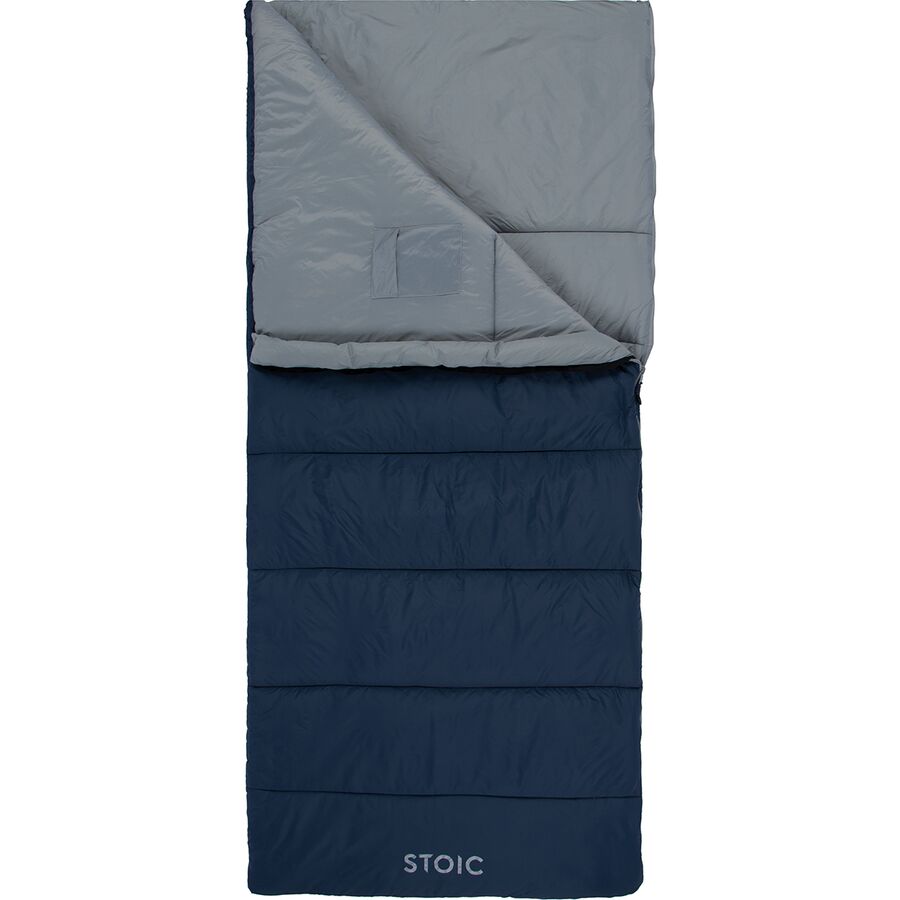 For sleeping bag, make sure the temperature rating is at least "good enough" for the season you are traveling in.
The Stoic Groundwork Single Sleeping Bag is easily portable, waterproof, and machine washable, rated for 20 degrees. It's perfect for the shoulder seasons and its wrap-around zipper converts the bag into a quilt-style blanket.
You can find this Sleeping Bag at Backcountry, which offers everything you would ever need for your outdoor adventures, whether you're an avid backpacker or an occasional weekend-camper.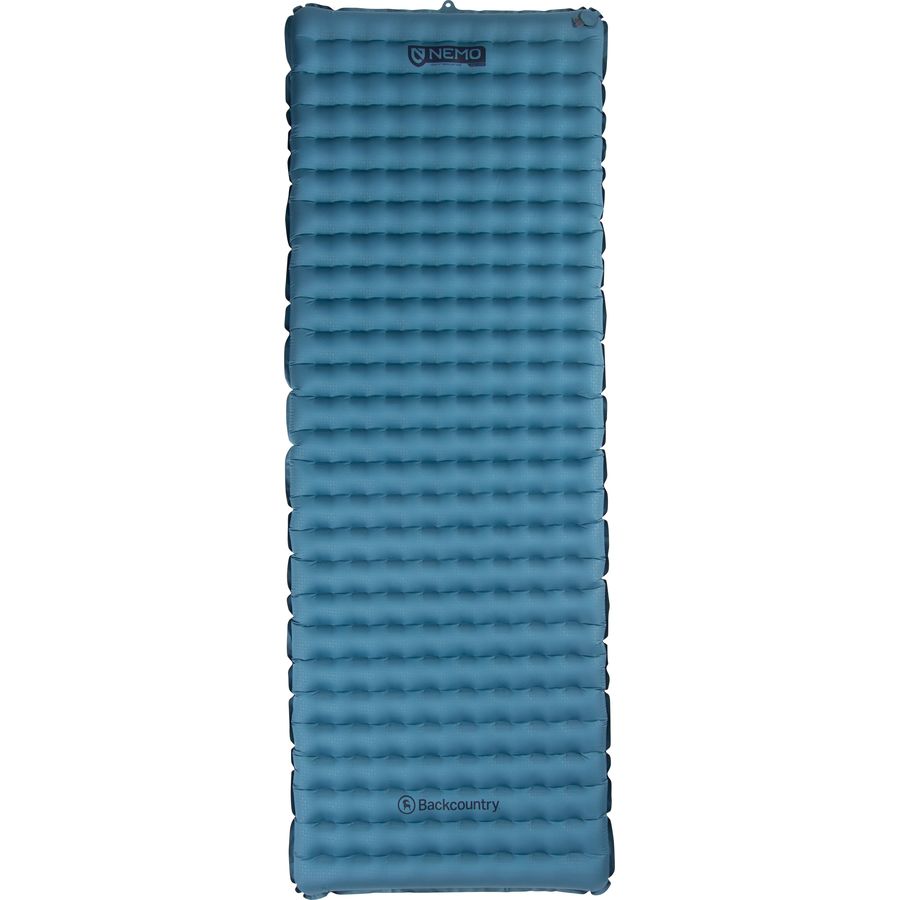 For optimal comfort add this Sleeping pad from Verata and sleep in luxury while camping. It is compact, durable, and comes with a vortex pump sack that offers quick and low-effort inflation!
If you are looking to carry some Air Conditioner for your camping, have a look at ZERO BREEZE Air Conditioners. This A/C can be used as a home air conditioner, also it can work as a car air conditioner, or a Tent air conditioner by connecting with a power source or portable power source.
Storage and Food
A Meal Kit/Package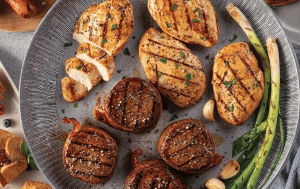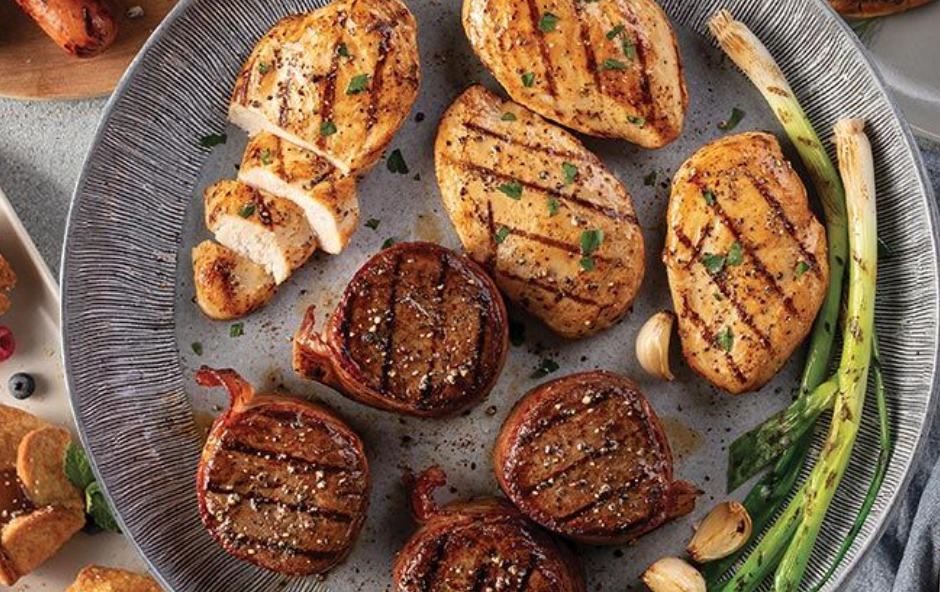 If you're planning on doing some cooking for your family camping, you'll need to grab some quality ingredients. Whether you're planning on making tasty grilled steaks or cooking up some salmon on a campfire, you should consider investing in quality ingredients from a reputable seller to really get the most out of your family camping dinners.
And for all things meats, sides, and great dinner packages, we always recommend Omaha Steaks. Shopping with Omaha Steaks, you can find a wide selection of beef, fish, poultry, and accompanying sides and desserts. You can even buy specific packages to get great deals for all of your camping meals! Now through August 1st, you can get 50% off sitewide in honor of customer appreciation!
Smokeless Pit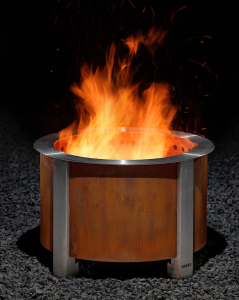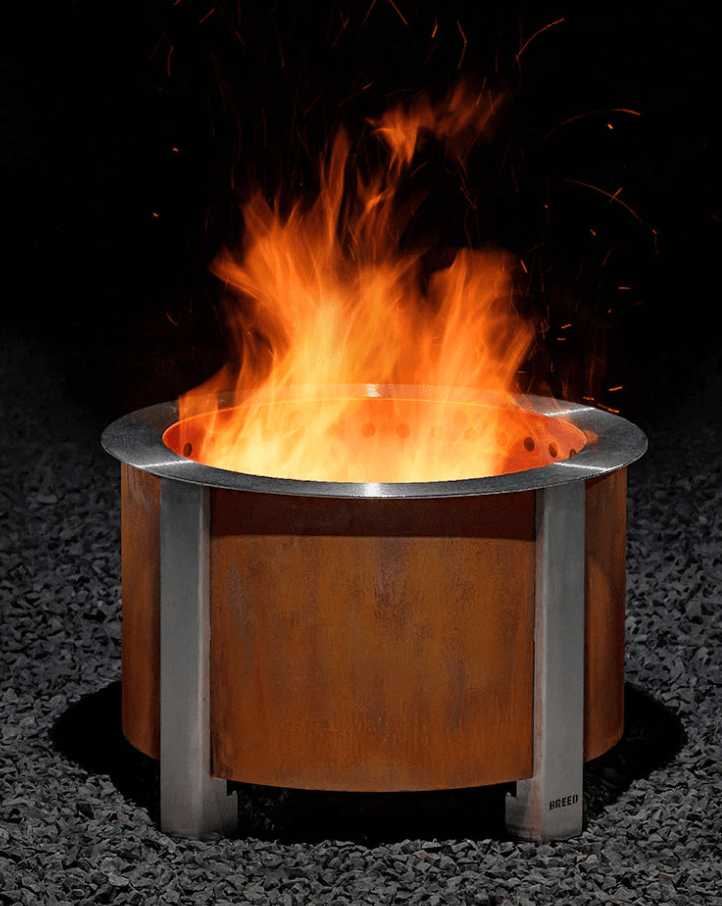 When you cook, you don't have to be limited to a primitive fire (unless you want the whole experience). Instead, have a quick look at the best smokeless fire pits from Breeo to enjoy with your family and friends. Breeo fire pits are perfect for backyard campfires and over-the-fire cooking, bringing outdoor adventures to you every day.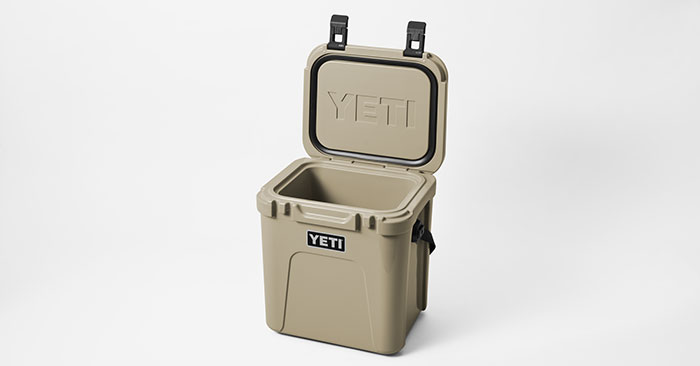 Built it tall enough to accommodate critical bottles of wine but slim enough to squeeze behind the driver's or passenger's seat of a car, this hard cooler is a fresh take of the ever-popular Yeti cooler. It comes now (like most of their most popular items) in 2 brand new colors: Harvest and Highlands, inspired by sweet fruits of nature's labor and rugged terrains on the Scottish Coast. You can check all the new colors collection at YETI.  There's a wide variety of drinkware available in the market which makes choosing the right one difficult. This Independence day add a patriotic touch to your drinkware products with YETI.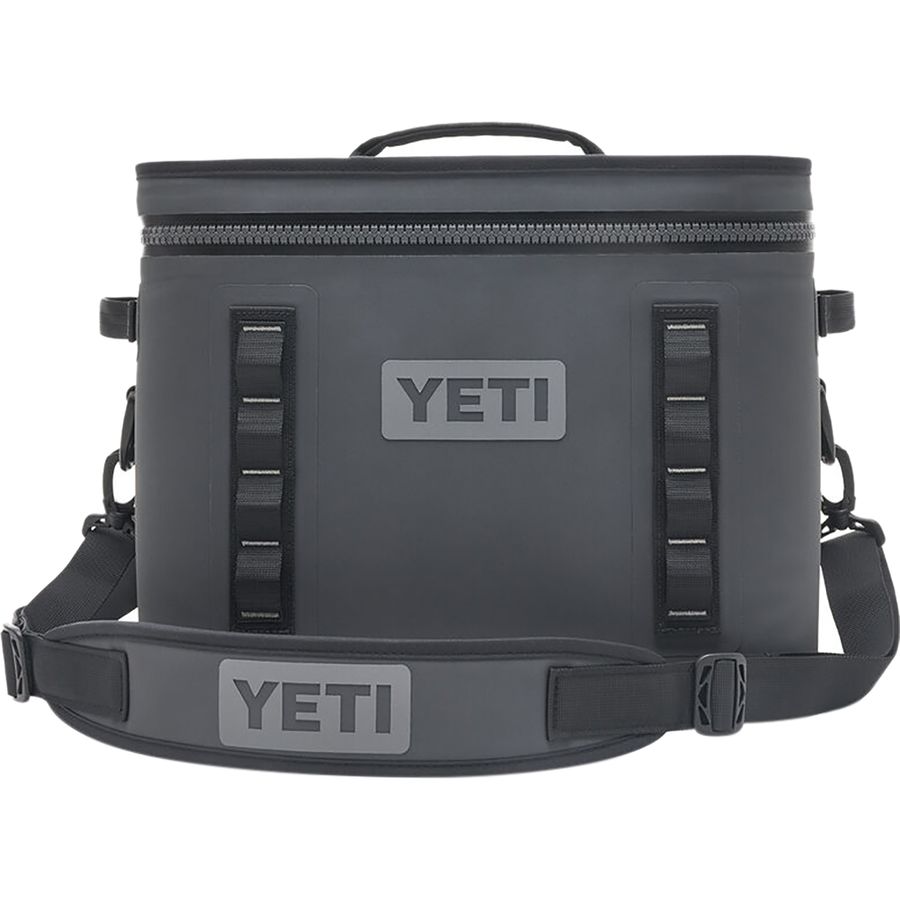 If you're planning to pack perishables, the Yeti cooler is the route to go. Yeti Cooler with ColdCell technology, a bottle opener and a shoulder strap. This cooler is a great choice as it is small and easy to manage!
Looking for a different version of a Yeti Cooler? Perhaps a bear safe one? Check out all the coolers Yeti has to offer!
Since camping is all about enjoying the nature, cooking and enjoying a delicious meal in outdoor is especially good for your body and mind. Trail mix is a great source of protein and many other nutrients while you are hiking or cycling around the campsite. When it is time for a meal, set up a proper camp kitchen and it will make the experience much more efficient. A nice ultra light camping cook set such as the GSI outdoor Halulite cooking set will help you easily prepare a hot meal away from the your home kitchen, while making it easy to transport it back and forth without carrying too much weight. The Coleman  propane stove heats up easily and packs up small for easy transport and clean up.
If you need a high quality backpack to hold your food, take a look at Shimoda Designs. Gear by Shimoda Designs is built to face all of the elements, whether you're car camping or hiking a snow-capped mountain. Click here to check them out.
Apparel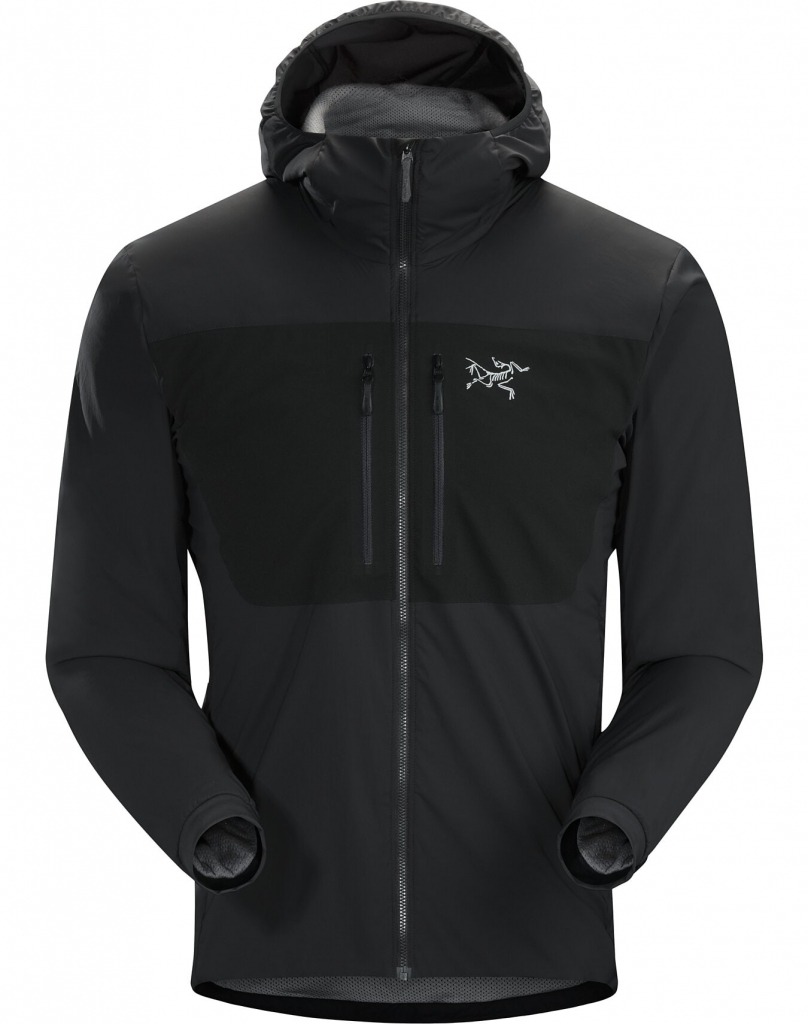 Nothing is more important than packing the proper essentials when camping. You never want to pack too heavy or too light. What's worse than a sudden cold evening and you don't have a proper jacket to keep you warm? Backcountry has a wide variety of outdoor apparel, like this Arc'teryx Proton FL Hooded Jacket. Lightweight, insulated, and wind-resistant, this jacket is the perfect choice for warmer weather and even in the cold.
And also have a look at New Era. They are well known for all of their MLB, NBA and NFL hats and apparel. They also help you find your best look, with fitted, snapback and adjustable hats.
Also discover the most innovative performance fishing apparels and clothing at Huk Gear. Shop quality shirts, pants, jackets, shoes and accessories for all under one roof.


Glasses – Diff Eyewear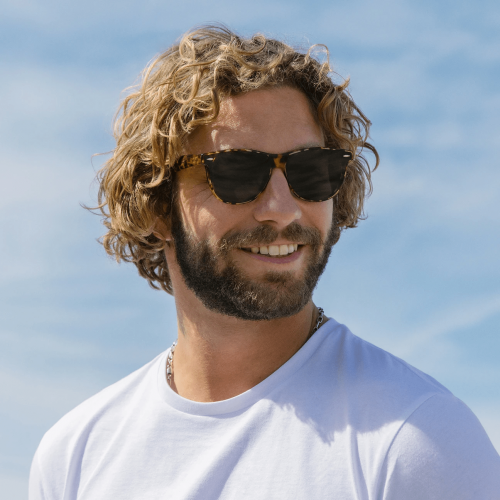 Eyewear is incredibly important when venturing off into the abyss. Diff Eyewear offers a great selection on glasses for every member of the family. Whether you're in need of sunglasses or prescription glasses, Diff has a durable and outdoor friendly option for you. Diff also donates one pair of glasses to a person in need after each purchase!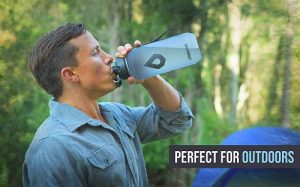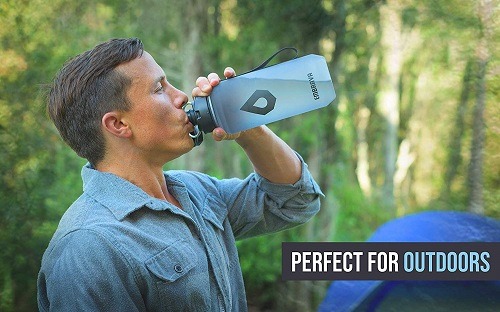 Be Mindful of Water
The only thing that's more essential to add to your camping gear list than food is water. Having a sufficient water supply isn't so much of a problem as being responsible with how you use it. Figure about 0.5 (half) gallon of water per person per day for drinking, and about 1 gallon of water for cooking and cleaning up per meal. Bring a large and reusable water bottle instead of little bottles of water to cut down on plastic waste. For small or large format water container, Hydroflask is our favorite option, their unique double wall vacuum insulation protects temperature for hours.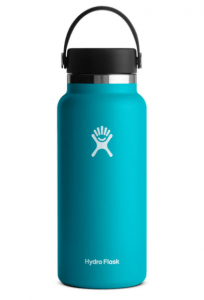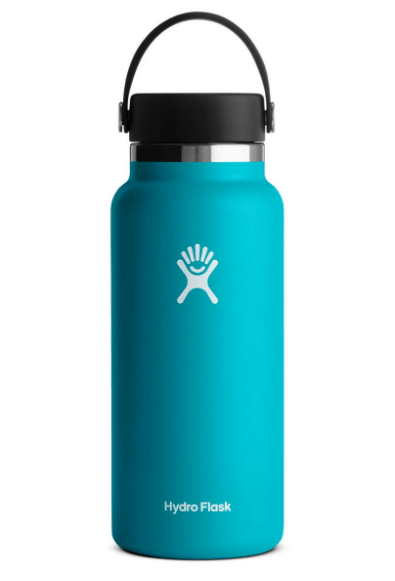 I know what you're thinking: Great. Another water bottle. All they do is hold water anyway, so what's the point? That is, until I found this bottle from Hydro flask. This one is insulated, eco-friendly, and can keep all my liquids cold or warm for when we're hiking in any weather.
If you're looking for other high-quality water bottles check out Klean Kanteen and choose the water bottle that fits your needs!

Arguably the best part about camping trips is having fun exploring the wilderness. Always bring along a compass flashlight while you are exploring to help you get back or get help if you ever get lost. Invest in a GPS tracking device if you find yourself exploring the hidden paths a lot. Also a whistle is great to keep in your backpack to summon help if needed.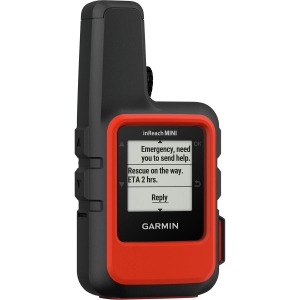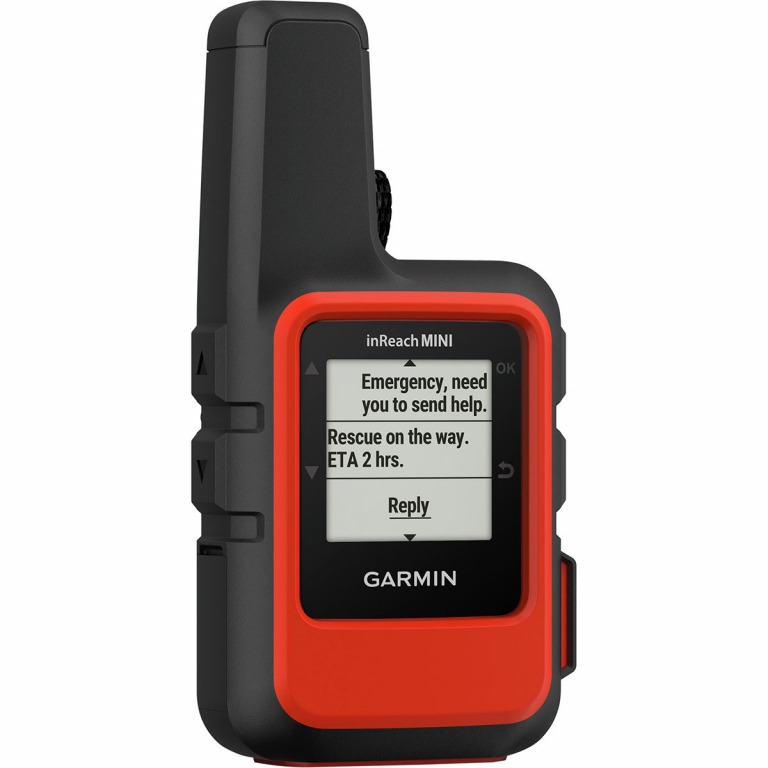 It's always great to have a back up if you find yourself off the trail. This Garmin InReach Mini is small and easy to grab on your hike. The MapShare system tracks and shares your location in cases of emergency. As well as forecasts weather and has the ability to load download maps to help you assess your location better and get back on track!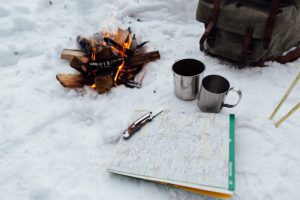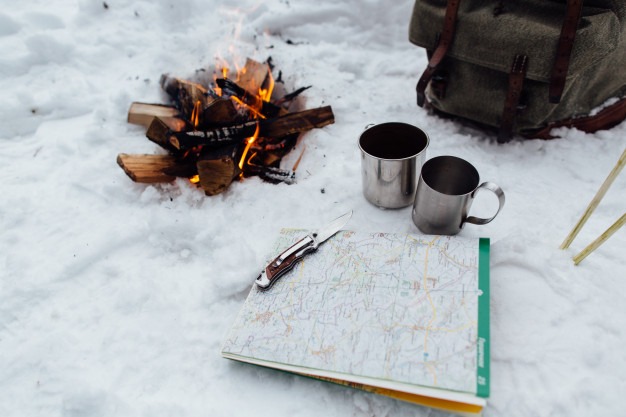 Survival and First Aid
A first aid kit is a must have in any outdoor or camping trip. Carry a kit that contains the items big enough for the size of your party. Also include personal comfort items like bug spray and sunscreen so you always have it when you are out and about.
Camping Gear for Kids – Kits and Tools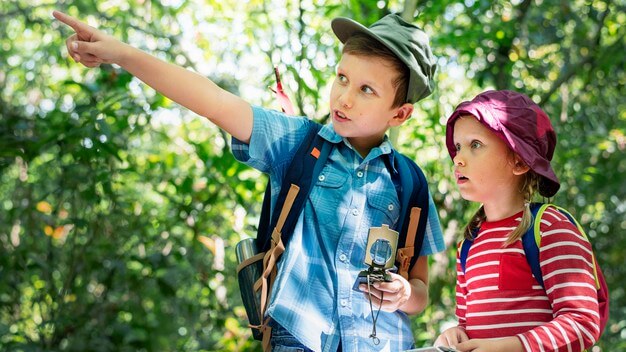 If your camping trip is a family affair then it would be a great idea to have some camping gear for kids as well. While getting your own tools is important for managing the trip, kids can get invested in the experience by having their own mini camping kit with binoculars and bug catching tools. Or helping them put together their little first aid pouch with their own sized goodies. Walkie talkies are also a great idea for keeping an ear out for the kids while adding to the adventure excitement too.
Camp Furniture
Camping trip will be much more enjoyable when you feel relaxed to enjoy what mother nature has to offer. Bring along sturdy camping chairs a fold-able table to create the perfect gathering spot during the day and the camp fire at night.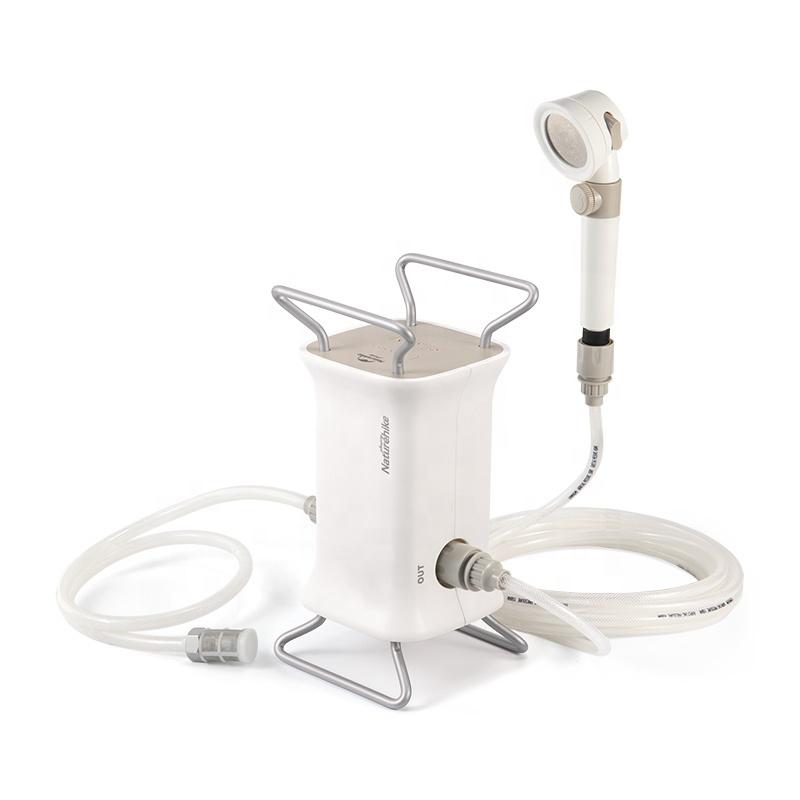 Whether you're out camping for a few days or a week, you want to be as comfortable as possible with your family. Naturehike offers an abundance of portable outdoor furniture and accessories that will ease your experience with the kids. If you want a more elevated camping experience, Naturehike products are a great way to get that. Just check out this Outdoor Battery Powered Camping Shower Water Pump. You'll always have access to a shower now, wherever you go!
And just because you're roughing it in the outdoors doesn't mean your sleep needs to be rough too. Make sure you bring along quality pillows like the memory foam pillows from Ghostbed. You'll want to get a good night sleep to keep the energy up during your camping adventures!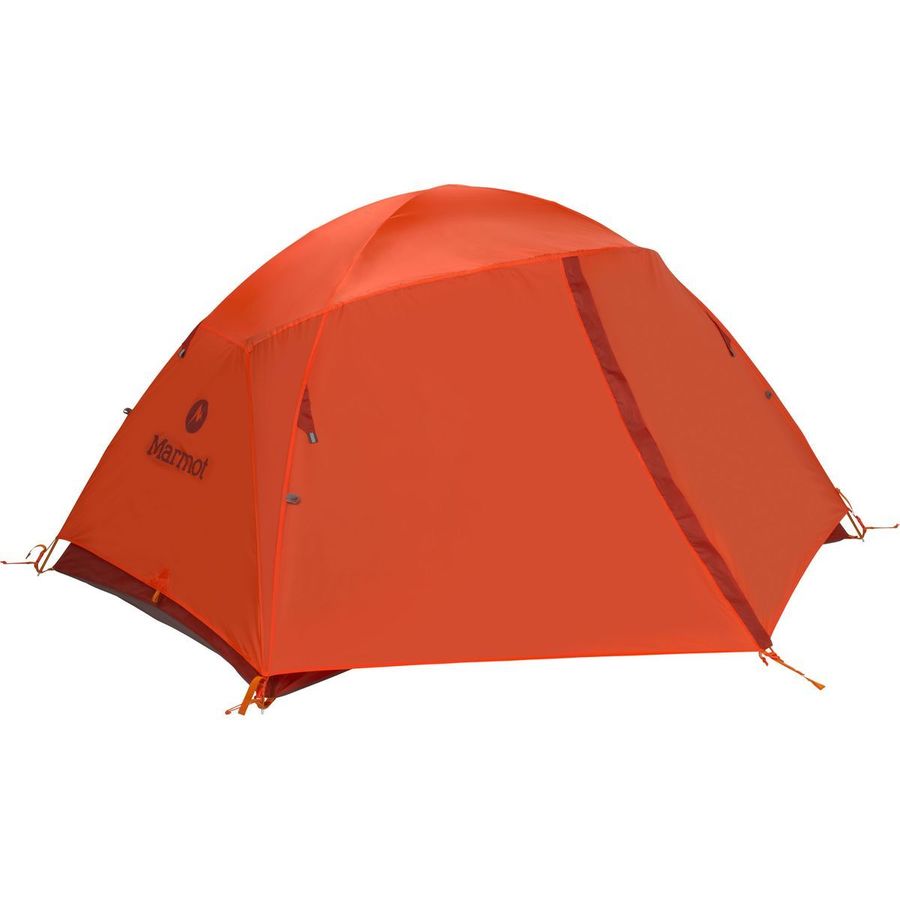 This easy yet compact tent is a great camping gear addition, in there is is free-standing, perfect for 2 people and even has a steam-taped floor and rain fly for colder weather!
If you're not into Marmot and prefer a different brand name, there are brands like Sierra Designs that also specialize in light weight gear! Especially light weight tents!
A Comfortable Hammock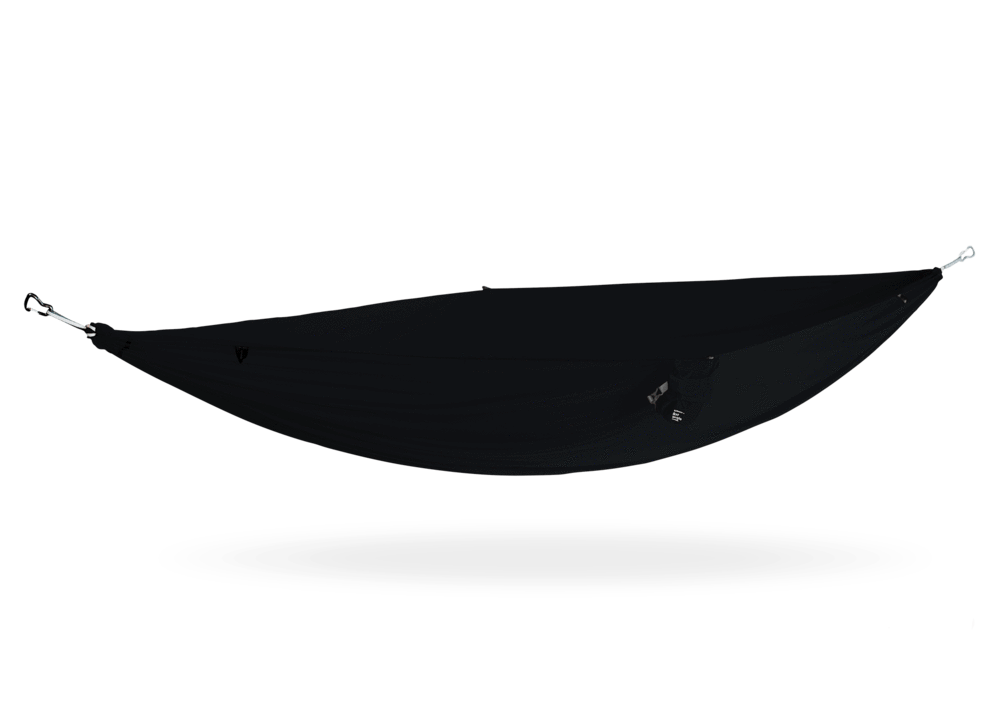 Camping is mostly about relaxing, rest and finding your inner peace. Nothing screams all of these like a hammock to us. Hammocks are so useful, you could even substitute a tent for a hammock as your main form of sleep all during the trip if weather (and surroundings) permit.
Creature Comfort
For creature comfort, the most important will undoubtedly be your tent and sleeping bag. Make sure the tent you choose is spacious enough for the number of people sleeping together.  A 4 persons tent is really only designed for 2 persons, unless if you want to be shoulder to shoulder with your pal while you sleep, while a 2 persons tent is most ideal for yourself and your significant other at most.  A 4-seasons tent, or sometimes called all-seasons tent, designed for year round use is sturdier than a 3-seasons, or sometimes called summer tent, but it won't be as warm, wind, or snow proof.  A 3-seasons tent will have more vestibules for ventilation excellent for the summer months.  There are hybrid 3/4-seasons tents which are convertible to accommodate different seasons but a bit more expensive.
You can also check out Kelty for all your tent needs!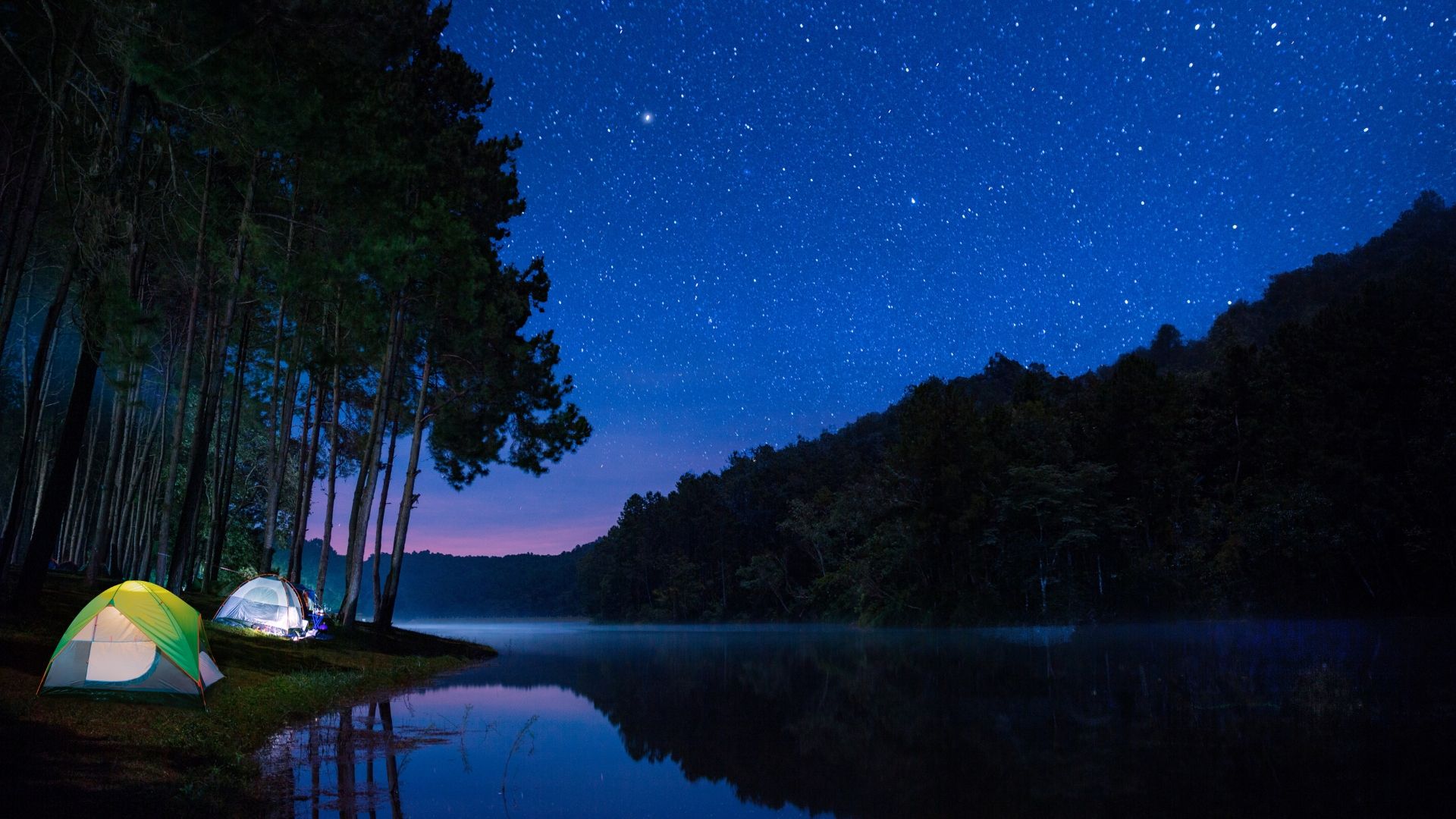 Power and Lighting
Yes, camping is about getting off the grid, not checking your phone, not connecting to the internet but spending time enjoying nature and spending quality time with your friends and family. However in this day and age it is hard to be completely off the grid. You still need electricity to run some lighting, or to call for help in case of emergency. A rechargeable generator, either by AC or solar, will make your camping trip more safe and enjoyable.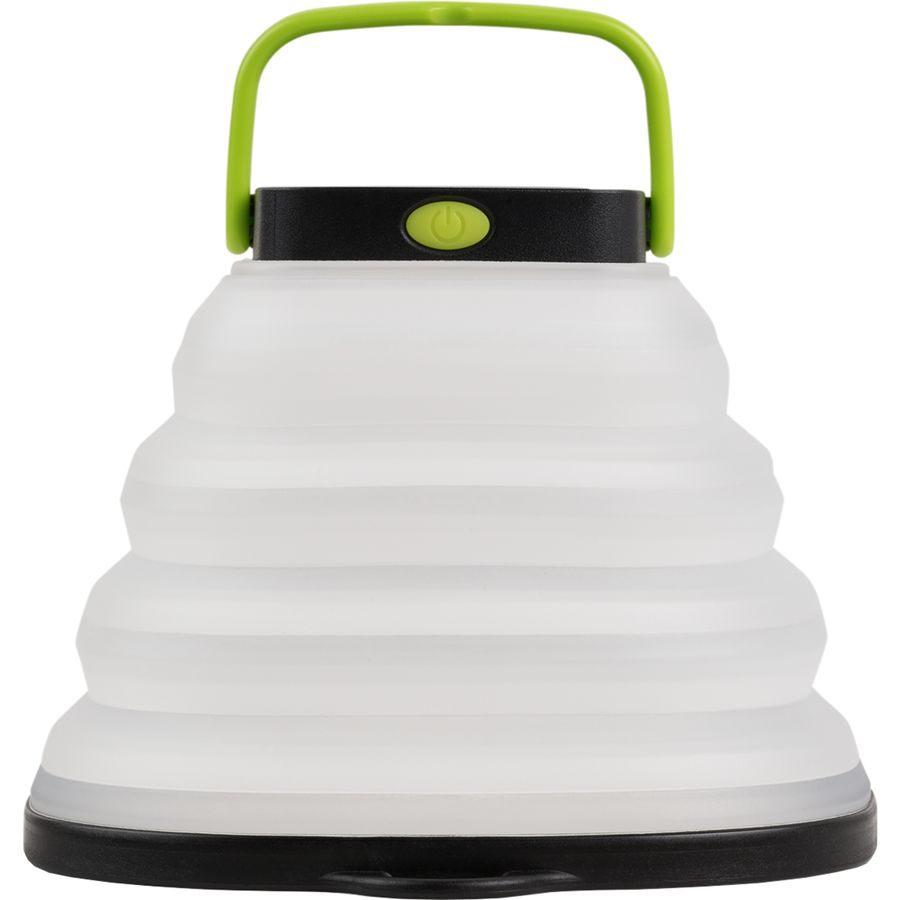 This collapsible lantern is solar-powered and can light up your campsite with little to now effort as it is solar powered. It can last for 3.5 hours and has a built in USB cable in the case you have access to power and would like to charge it up that way. It would be a great addition to your campsite, plus its small and easy to pack!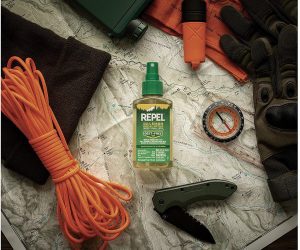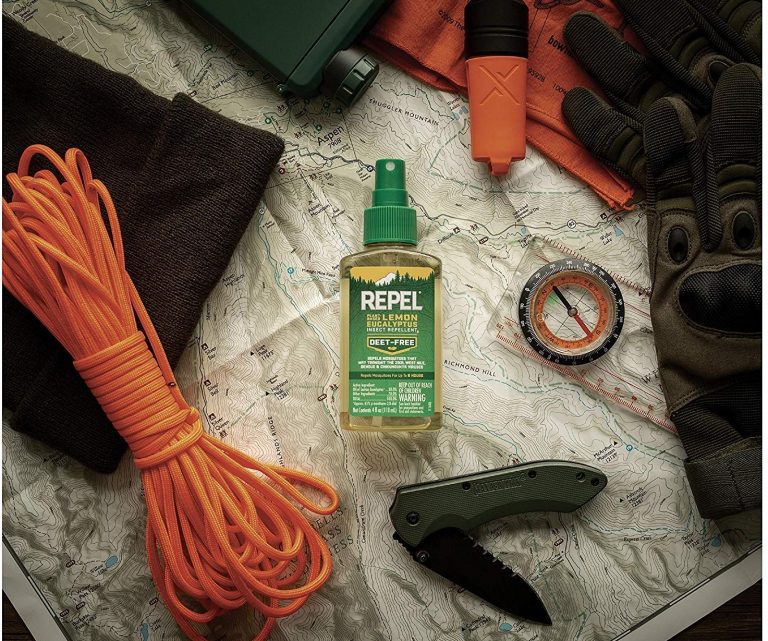 Skin Protection
It's better to be safe than sorry, which means that you might as well come equipped with some lotions and sprays to safeguard yourself. Your skin is most susceptible to harm when going into the great unknown, so you ought to take extra measures to protect it. Whether you have sunscreen to shield off UV rays, bug spray to repel annoying mosquitoes or healing lotion for irritated skin, each one could prove themselves invaluable and help make your camping trip more enjoyable.
Kindling and Extra Wood
Relying on the woods to provide enough dry, burnable wood for your entire stay doesn't always work out. Make sure you bring enough wood to cover your meals and a bit of nighttime story telling. Besides, having enough to keep the fire sizable is best. Kindling that's dipped or treated will help get the fire going fast. And lighting the fire will be easiest with utility lighters. Just be sure to put water on the coals before going to sleep.
With this camping gear list, you'll be well-prepared to tackle the wilderness with your family. Enjoy your summertime camping vacation!
Just can't get enough of our survival guides for camping? Here are a few more survival gadgets you can get for your trip!