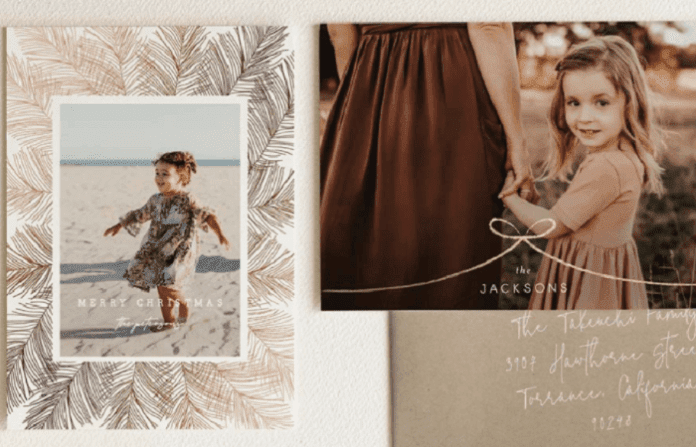 We hope you love the products we recommend! Just so you know, Men with Kids may collect a share of sales or other compensation from the links on this page.
Sending and receiving Christmas cards is one of the most enjoyable parts of the holiday season. So many of us haven't been able to see all our loved ones in person this year. Matter of fact, exchanging cards this Christmas will be more important than ever. Therefore, finding the right merry Christmas card is a must. 
Sending a Christmas card is the perfect way of letting a loved one know that they're in your thoughts. With busy lives, a lot of us have got into the habit of bulk buying packs of cards and writing the same message inside each. 
The Most Thoughtful Christmas Cards for the Season
This year, why not make it your mission to choose thoughtful and meaningful cards? Especially ones that'll be front and center in the home of the recipient. When it comes to messaging, a brief but personal message can mean a great deal. Particularly for those who may have spent a lot of time alone this year, it will be cherished. With that said, the right card will help you in coming up with something great to say. 

Sending safe sentiments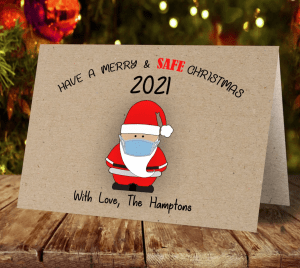 2020 has been a time of uncertainty and anxiety for most people, so this year you may want to add an extra message to your usual season's greetings. This personalized card sets the perfect tone with the message 'Have a merry & safe Christmas' as well as allowing you to add the personal touch with your name or family name. 
The gift of surprise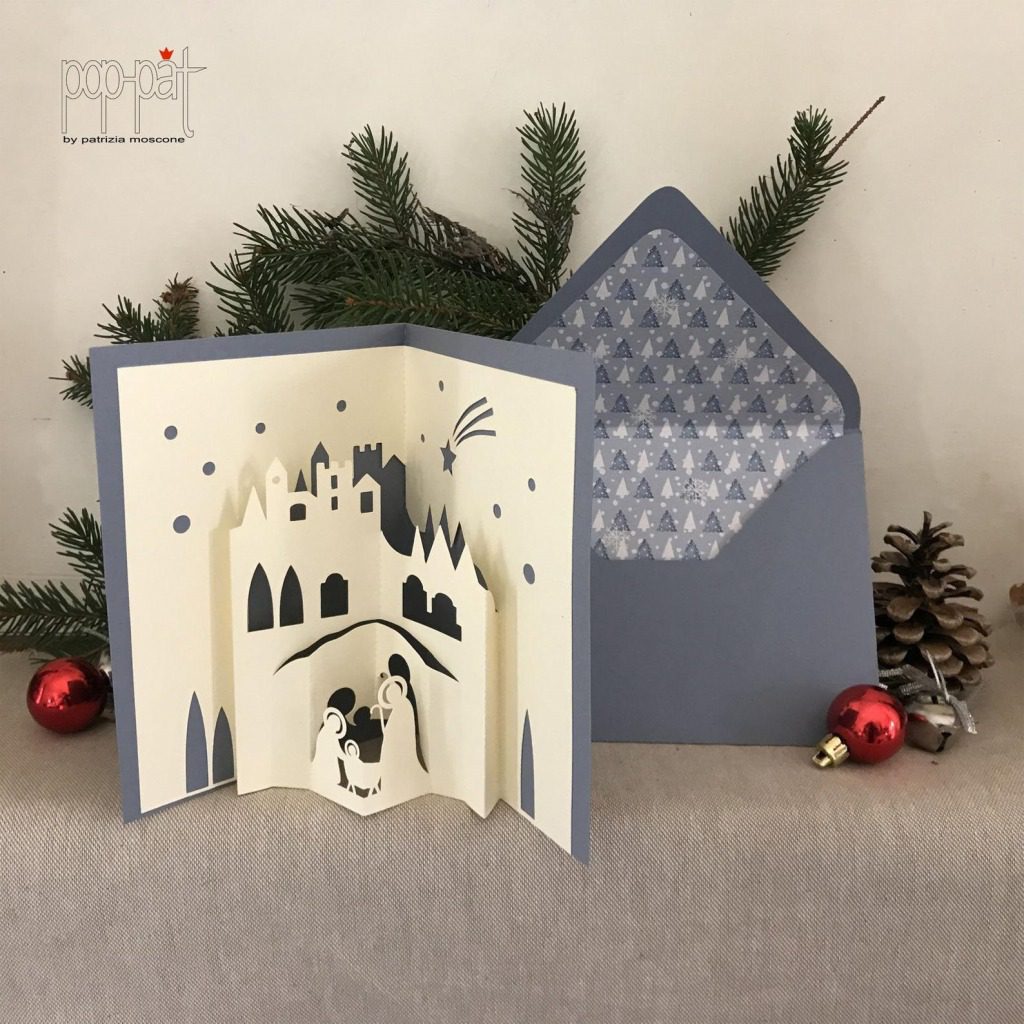 Nothing delights the little ones more than a pop-up card, and there are some great ones available this year including this beautiful nativity card and this wonderful carousel which perfectly capture the magic of Christmas.  

Photo Christmas Cards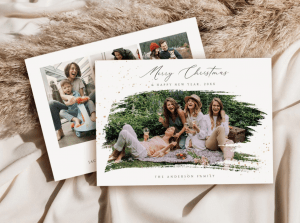 If you're sending Christmas cards to friends and family, then it's nice to let everyone see what the family looks like year to year. Etsy has many beautiful photo Christmas cards from which to choose. We like this photo Christmas card template!
Family fun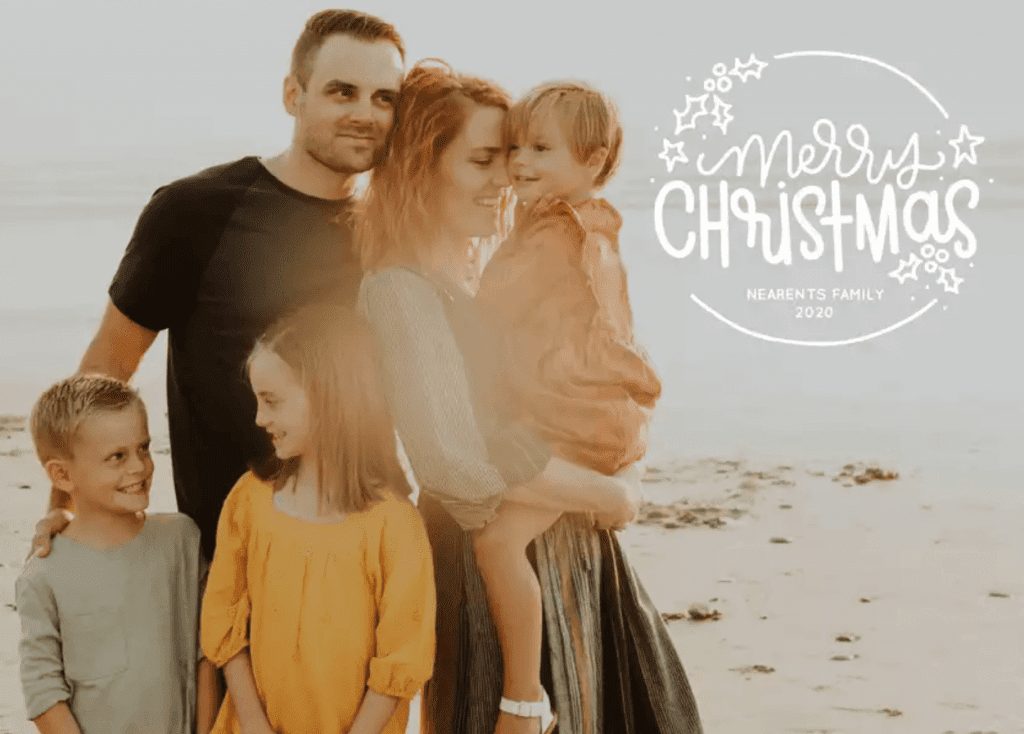 Personalized Christmas cards are great, especially when they feature a family photo like this one from Mixbook. Why not turn up the Christmas spirit by getting the family to dress the part for an extra special photo this year. 
A personal touch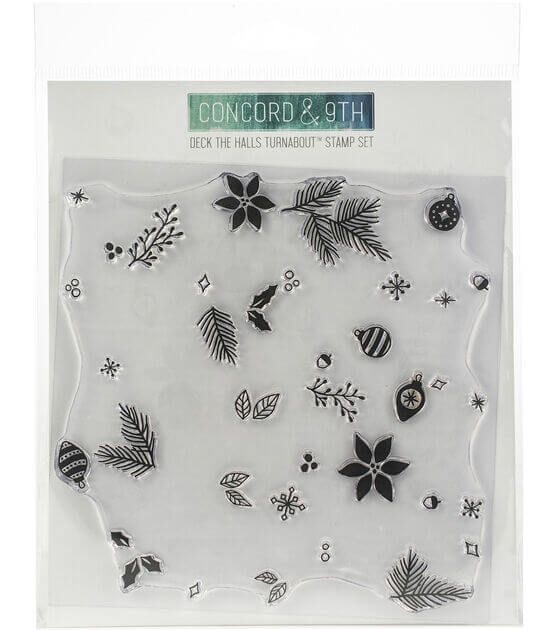 For the ultimate in personalized merry Christmas cards, why not try making your own. Not only will your cards be unique, but you'll also have fun making them. Grab some card stock and some pretty decorations – or even repurpose a Christmas garland -and let your imagination run wild. 
If you're feeling particularly creative, why not grab a cutting machine and experiment with different shapes and sizes? For a bit of extra help, a card kit will help you make memories this Christmas. 
Putting words in your mouth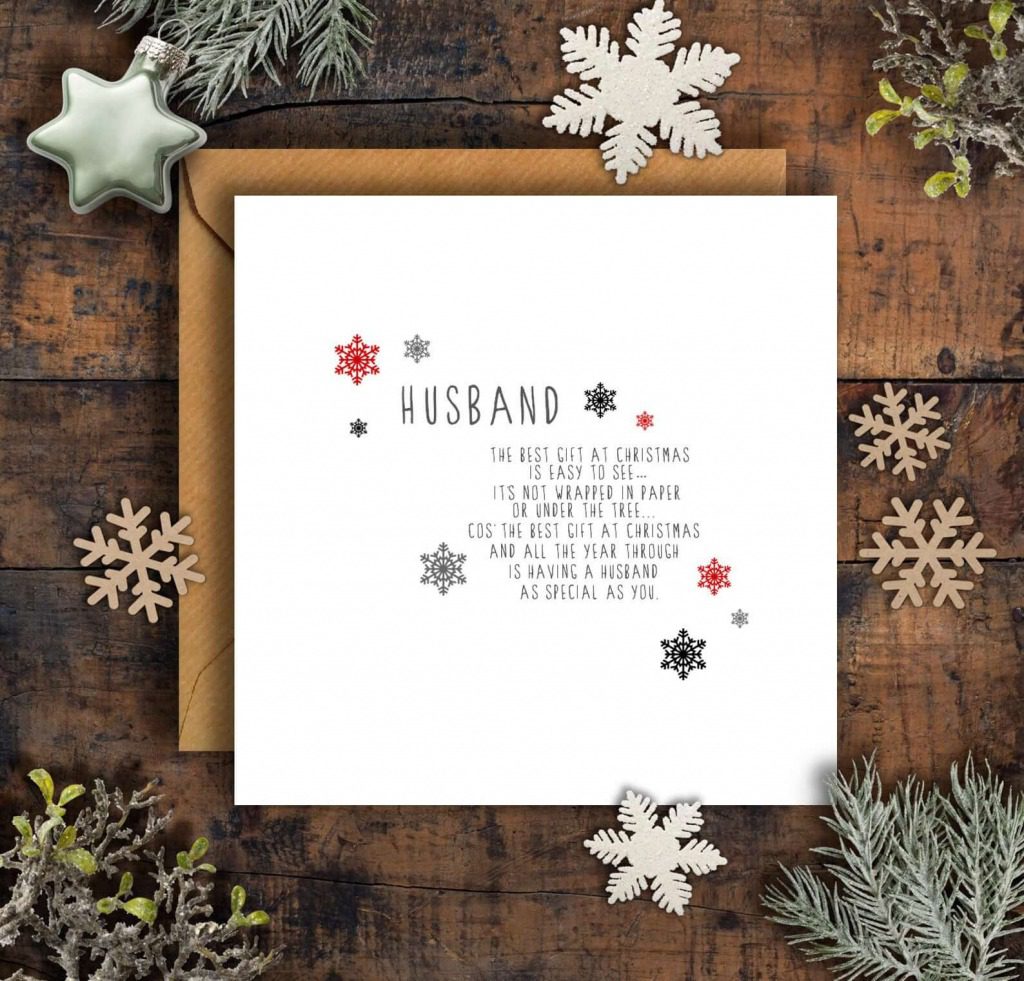 A lot of us struggle when it comes to knowing what to write in Christmas cards. While we'd love to include an eloquent message or even a poem, some people simply don't have the words. Thankfully, there are some fantastic poetic cards available, like this one for a husband, which will help you to get your message across this season. 
Humorous Christmas Cards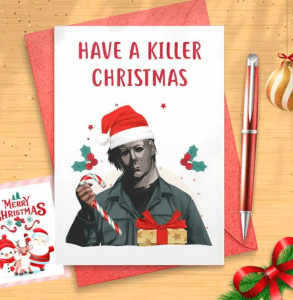 Not everyone is happy about the fact that Christmas means "merry and bright." This Michael Christmas card is perfect for the Halloween and scary movie lover in your life. Let them have the best of both holidays with this one!
More Christmas Ideas
While you're planning ahead and getting cards ready for Christmas, it's probably a good idea to start thinking about Top Requested Holiday Gift Ideas. It's also the perfect time to be thinking about saving money – check out Tips for How to Save Money – 10 Least Talked About. Merry Christmas and Happy New Year!