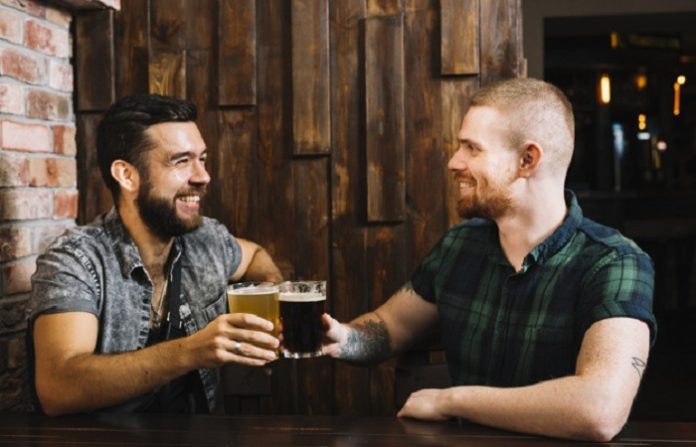 We hope you love the products we recommend! Just so you know, Men with Kids may collect a share of sales or other compensation from the links on this page.
Hopping from one pub to another sounds easy – but a successful pub crawl requires advance planning and great people management skills.
As the organizer, it is your job to make sure that everyone behaves, stays the course and most importantly, has loads of fun!
Now, St. Patrick's Day is less than a month away and we have put together 7 solid tips that will help you put together an epic bar crawl: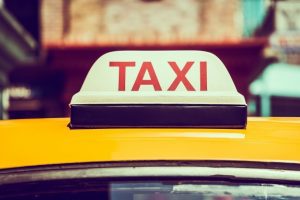 1. Plan the route and transport in advance
The first thing you want to do is to pick a certain locality or city, and then map out the pubs in and around it that you would like to visit. Think about your group dynamics and pick pubs that everyone will actually enjoy. You can pick any number but be practical about time to be spent in each and the distance to the next one.
Check out Groupon for St. Patrick's Day Events and Deals in your area!
Another important factor is transport. Decide whether you will walk from pub to pub, or if you will take public transport in between.
You might even hire a driver service to move you from one pub to another (those big open top buses could be fun). Again, the distance between pubs is crucial in deciding on the form of transport to be used.
Make sure that the final pub is within a short distance of public transport or arrange for cabs to make sure everyone gets home safe!

There's something about getting dressed up that instantly puts you in a celebratory mood. Luckily, you don't have to overthink this one on St. Patrick's Day, or even convince your group. Everyone can show up with whatever they want- as long as it's green, or has some significant green on it. Groupon has some great deals on attire!
To make things more exciting, however, the group can decide on similar attire- anything from fake beards to Irish tattoos. This will not only be fun but also help you to identify each other in crowded pubs.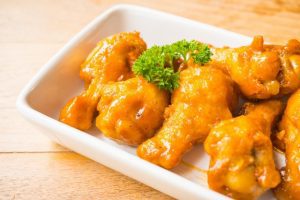 3. Organize for food
Drinking on an empty stomach is a sure pub crawl killer. It is not only dangerous, but gets you drunk faster, and where's the fun in that? Remember, the goal is to last through all the stops!
To avoid people falling off at the third pub, arrange to have some food in one of the pubs, perhaps in the second or third stop. This could be burgers, fries, chicken wings, barbeque or anything that goes down well with a beer.
Make sure you indicate the food stop in the itinerary so that everyone knows that they should eat up. You can add another greasy food stop towards the end to give people a chance to fight the hangover in the morning!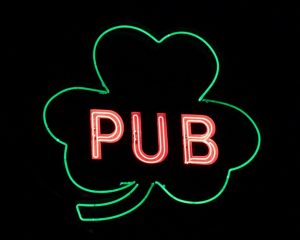 4. Book the pubs in advance
It is important to let the pubs know that you are coming, and what size of a group to expect. This way they can plan for extra staff or even reserve space for your group.
You do not want to arrive at a pub to find it filled to the brim, or worse, closed for a function. If it's one of those pubs with long queues outside, then your group can just breeze in.
Speaking to the pubs in advance is also a chance for you to ask about group incentives like discounts and free welcome shots.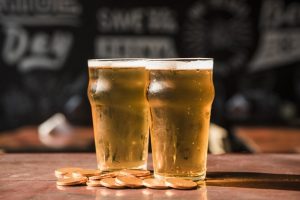 5. Infuse some fun
Well, downing pints might be all the fun that's needed, but by the time you hit the fifth pub things might start getting a little monotonous.
Dial up the fun by including activities and games such as scavenger hunts, photographic proof of specific items in the pubs, puzzles with clues to the next location, tasks to be completed etc. Tip – you want to do this while everyone is still sober enough!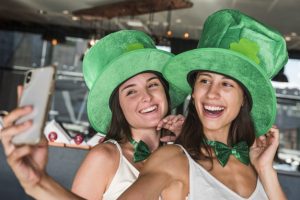 6. Take advantage of social media for photos and information
You want your epic pub crawl to be well organized and well documented. Having a dedicated Facebook page or Twitter hashtag with info on the route, pubs, times and participants will ensure that no one misses anything. Your friends and family will be able to follow your crawl and late comers will know where to join in.
Ask your group to take and post photos at every stop. It is also important to have this evidence as you compare whose pub crawl was more amazing, yours or the one your mate organized last year.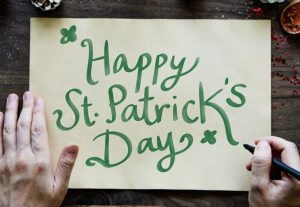 7. Keep an open mind
The goal of the evening is to pub crawl- and to have loads of fun while doing so. Some things might not go as planned. You might spend more time in one pub than scheduled, or you might all miss the train to the next one. Perhaps a pub ends up not being what you expected, or it might be too packed for your liking.
If any of these things happen, be flexible, and roll with it onto the next pub. Stressing over mishaps will not help matters so relax and have a beer!
Not planning to do a pub crawl, but want to throw a party of your own or planning to attend a St. Patrick's Day party! Here are a few things you should definitely have at your party!