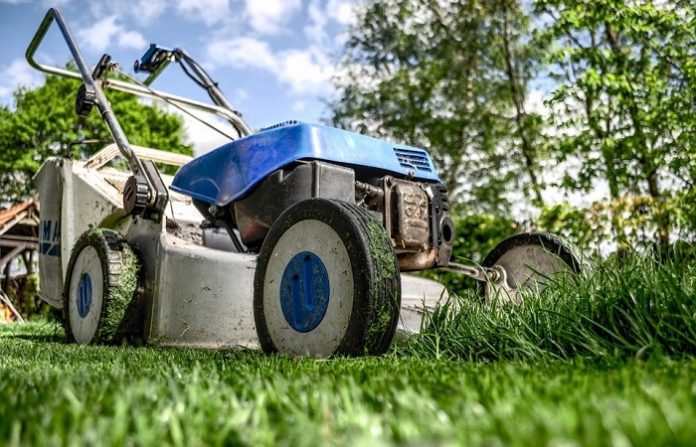 We hope you love the products we recommend! Just so you know, Men with Kids may collect a share of sales or other compensation from the links on this page.
With the right power tools for a perfect backyard, you can achieve great results already in just a few hours. It's all a matter of investing a little for long-term use.
Men often take as much pride in their yard as anything else in their life. They may have graduated from college with honors and have a great job, but a good looking lawn tips the scales in their pride list. Achieving the perfect backyard does not happen overnight either. There are many long hours spent on making everything look just right. Sure, once in a while the wife might pop her head outside and give her own opinion, but a man and his lawn have a sacred relationship that not even the wife can come between. 
It is essential that each man has the right power tools for the perfect lawn. One of my favorite gadgets I pull out during yard work is my Dometic powered cooler, which keeps all of my food and drinks cold without being connected to a power source. Listed below are ten must-have power tools that if you don't have already, should be added quickly to your arsenal.  Your arms and back will thank you later!
A place you don't ever think about getting your power tools at is QVC. Not only does QVC offer apparel, toys, and beauty products, they even have items for around the home. That includes awesome home project tools at a great deal. One of the best things about QVC is the flexibility when making payments. Try out your new tools in just 3 easy payments!

The Power Tools for a Perfect Backyard
Trimmer/Edger/Blower all-in-one kit
Chainsaw and Hedge Trimmer kit
Gas Pressure Washer
Electric Tiller
Zero Turn Mower
Leaf Shredder
Log Splitter
Wood Chipper
Snow Blower
Generator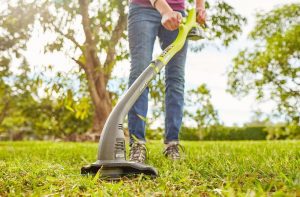 It is never enough to just mow the lawn. You have to use the edger and the trimmer for the fine details. And while raking leaves is nice, it can be a killer if you have a lot of trees in your yard. A good blower is a required power tool for a perfect backyard, and it will pay for itself quickly. You can just blow the leaves into a big pile and never have to touch the rake again! Make certain these are all battery-powered as you don't want extension cords slowing you down on your quest for the perfect yard.
Need a great place to get all your backyard gear? Sears PartsDirect has tools for all seasons to spruce up or clean up your backyard!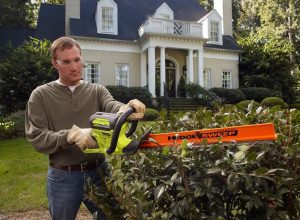 The bushes need to be as well manicured as the lawn itself and with a hedge trimmer, you can tackle this job with ease. Plus, if you have a tree branch ready to come down on the house, a chainsaw could save you a headache in the future. If you are a bit apprehensive about slinging around a chainsaw in your backyard, just ask your father-in-law for advice. They love to make sure that you realize they know just about everything.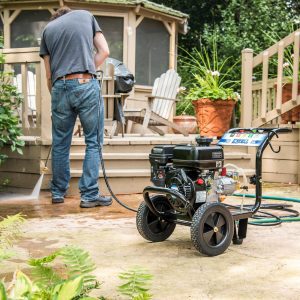 You might be wondering why you need a pressure washer in the list of power tools for a perfect backyard. Go and take a look at your siding back there and you will have your answer. Spraying down your siding now and then will get all the moss and dirt off of it quickly.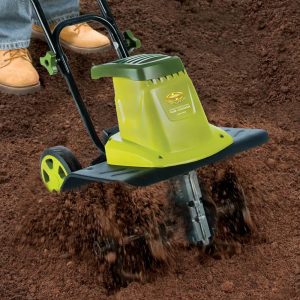 You never know when you will have a need for a tiller. You might want to add in some nice landscape rock, plant a garden, or just add a new dimension to your backyard. A tiller is a great tool for the perfect backyard because it will make short work of it. It is much easier than trying to dig everything up with a shovel.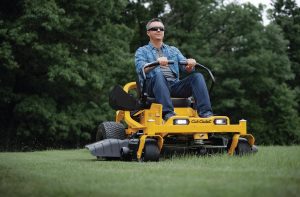 Nothing says you are more serious about making your yard look great than having a fancy zero turn mower you can zip around on. It will cut your mowing time down dramatically and allow you to make any degree turn you want. You will be the envy of your neighbors!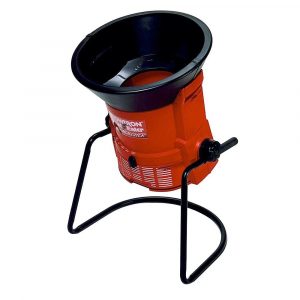 Don't you hate it when your neighbor is always out burning leaves right as you are having a nice relaxing time outside? It usually happens when you are having some sort of big event in your backyard. Nothing ruins your daughter's birthday party faster than smoke pouring in from the yard next to you. Next time that happens, lend your neighbor your leaf shredder. This is why it's a good addition to the list of power tools for a perfect backyard. It will take eleven bags of leaves and make it into one bag of mulch.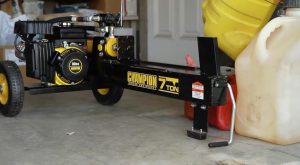 Having your own log splitter may seem like you are overdoing it a bit, but you will be able to provide enough firewood for the entire neighborhood with this baby. You could even create walls of firewood around your yard!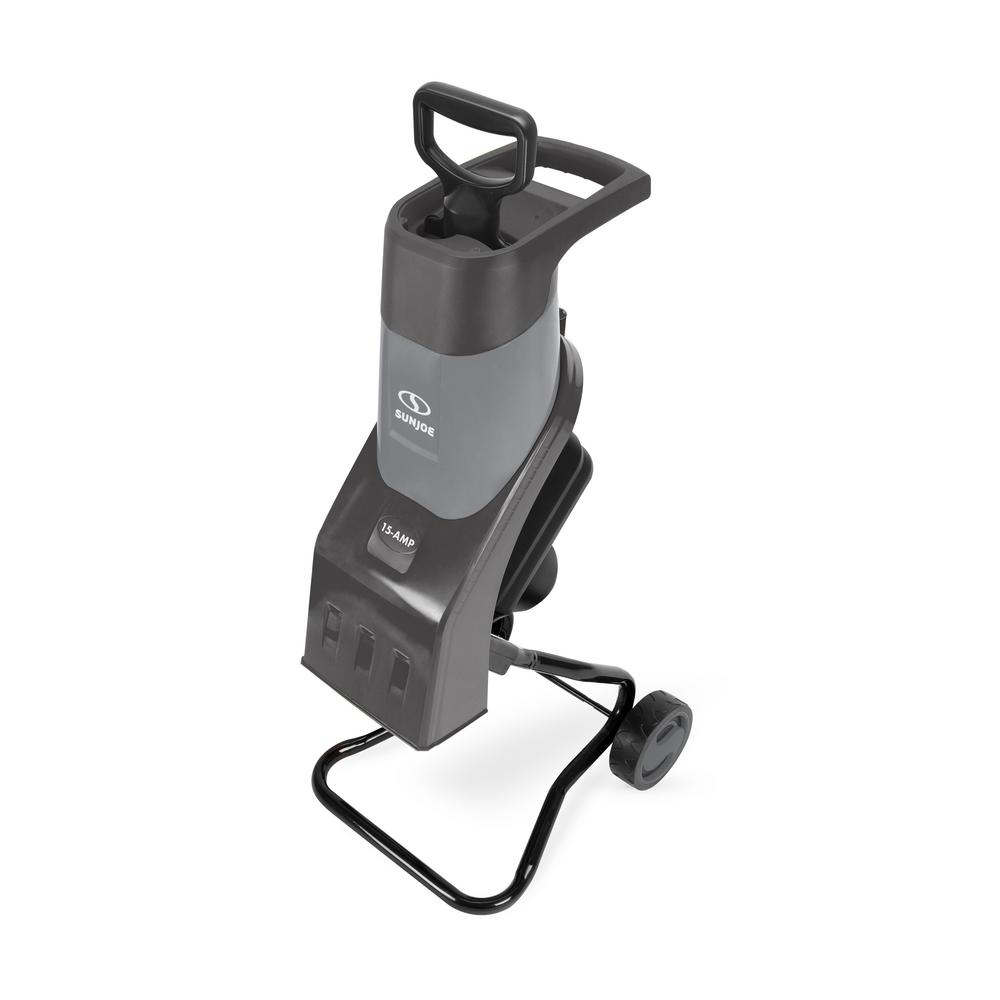 Nothing says you are a backyard pro like having your very own wood chipper. These take up less room than you think and you can simply wheel it up to where you need it. You may never have to buy mulch again!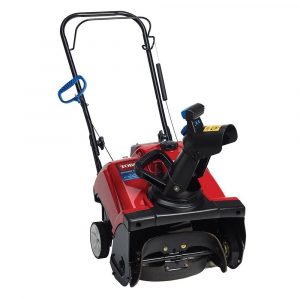 There is a good chance that you have some sort of path created in your backyard either from stone or cement. Maybe you have a patio that you use quite frequently. Having a snow blower handy will clear the winter blues off of part of your backyard. At the very least, you will have created a walkway for your animals to go outside a bit on those snowy days!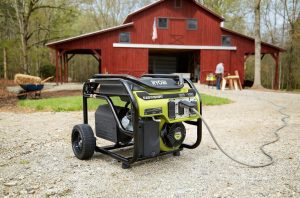 A generator will provide you power wherever you need it. If you don't have enough outlets in the backyard and want to have a night time party, simply pull your generator out. If you have a few tools that you need to plug in but don't want to untangle the 100-foot extension cord, simply wheel the generator out. You will wonder how you managed without it before!
Now that we have covered your outdoor gadgets, how about checking out some indoor gadgets to transform your home into a smart home!