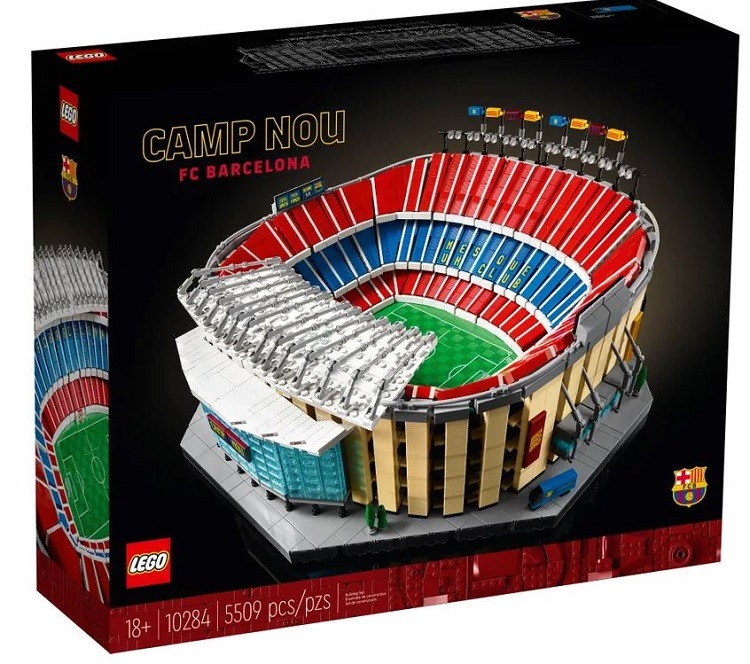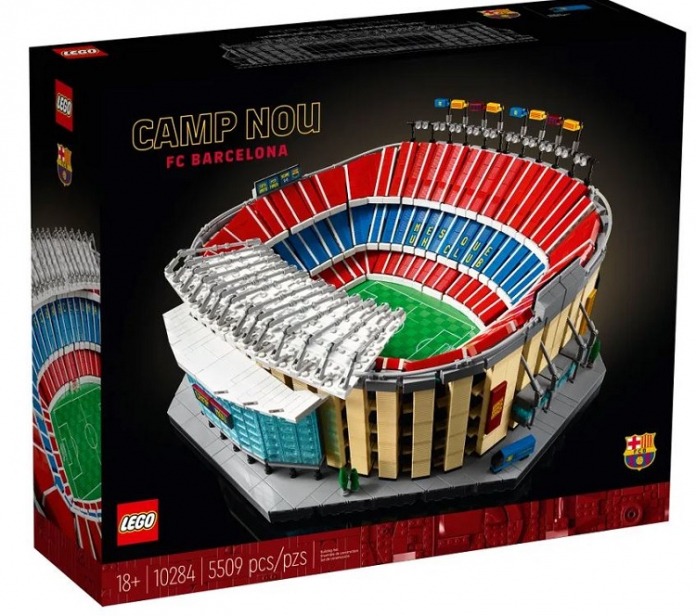 We hope you love the products we recommend! Just so you know, Men with Kids may collect a share of sales or other compensation from the links on this page.
LEGO sets only get bigger and better each year, and they've come a long way from the sets most of us grew up with as kids. Many of us have fond memories surrounding LEGOs, and they're by far some of the most popular building sets on the market!
If you're a sports or soccer fan like me, these three LEGO stadiums will make other stadium collections pale in comparison. The reason is that they're not only perfectly fun, but they're also extensively detailed replicas that you can build with your own hands. If you're looking for a new, unique LEGO set, then this LEGO review is for you!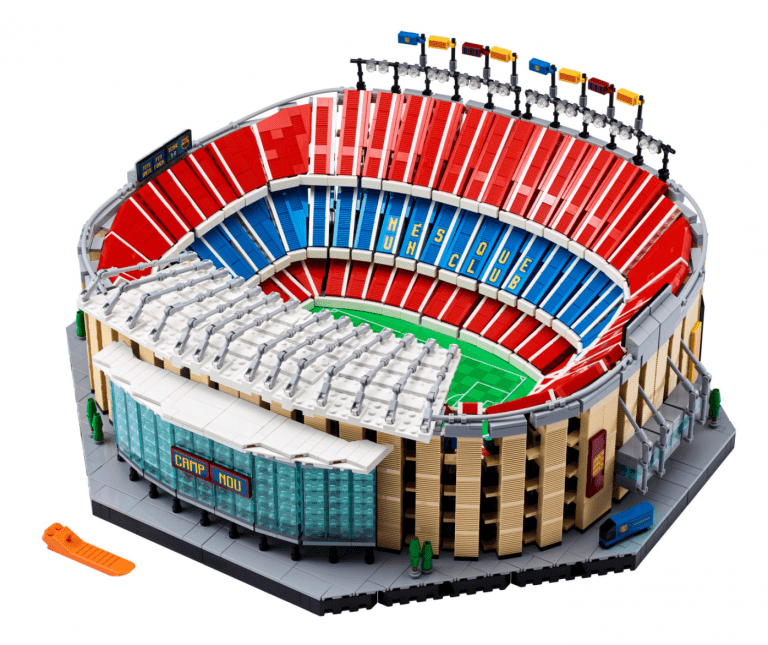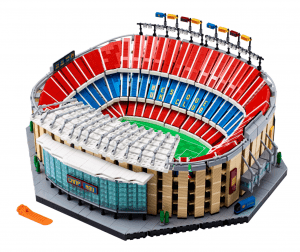 This stadium is full of details for any sports fan, all of which are immaculately authentic, with everything the full-scale version has in real life. I enjoyed the fact that I could see the pitch, players' tunnel, VIP entrance, and press sections, come together while building it. There's even a mini version of the fan-favorite team Barça Bus.
Want to take it to the next level? Keep up with points while watching the match on the built-in scoreboard atop the stadium. One of my favorite features of this LEGO set is the fact that it can be separated into five pieces, opening it up for better viewing. This feature makes the set that much more interesting to look at! Take a look at the specs below:
Pieces – 5509
Height – 8″ (20cm)
Width – 20″ (49cm)
Depth – 19″ (46cm)
There are a lot of things to like about this stadium, especially the way it looks when complete. Don't be daunted by the number of pieces, either. To me, large block counts only mean that I get to enjoy building it for longer!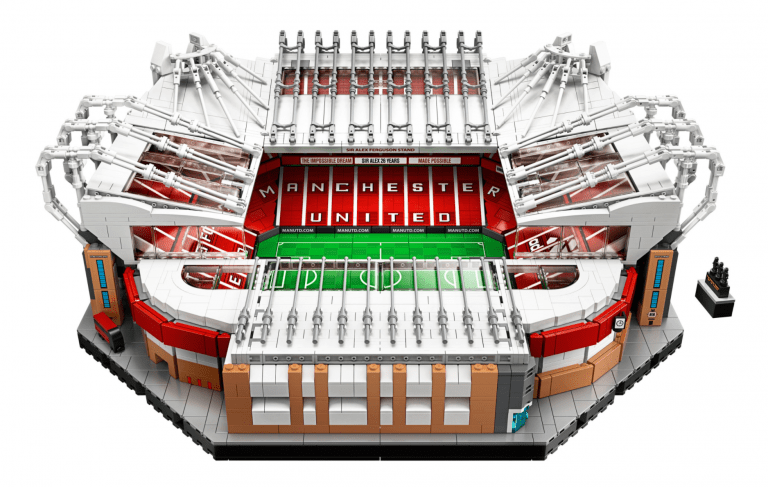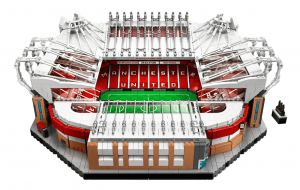 There's something about these LEGO stadiums that make them larger than life, even though they're nowhere close to the size of the real stadium. Like the Camp Nou set, this Old Trafford LEGO set is perfect for sports fans. Whether you're a Winchester fan, or just a soccer fan in general, you'll definitely have a great time when putting together this LEGO stadium.
To me, one of the best details of this particular LEGO building set is the replication of the Manchester United entrance. Similar to the original UK stadium, the "Manchester United" sign is in bold red lettering, with the statues of Matt Busby and the United Trinity looking upon the glass expanse! Check out the specs for this amazing piece below:
Pieces – 3898
Height – 8″ (19cm)
Width – 16″ (39cm)
Depth – 19″ (47cm)
Unlike the Camp Nou LEGO set, Old Trafford doesn't have quite as many blocks to keep up with. It would be a good pick for a day when there's less build time. I think the real draw of this stadium is it's attention to detail, and that's what I really enjoy most in LEGO sets like this and the Camp Nou.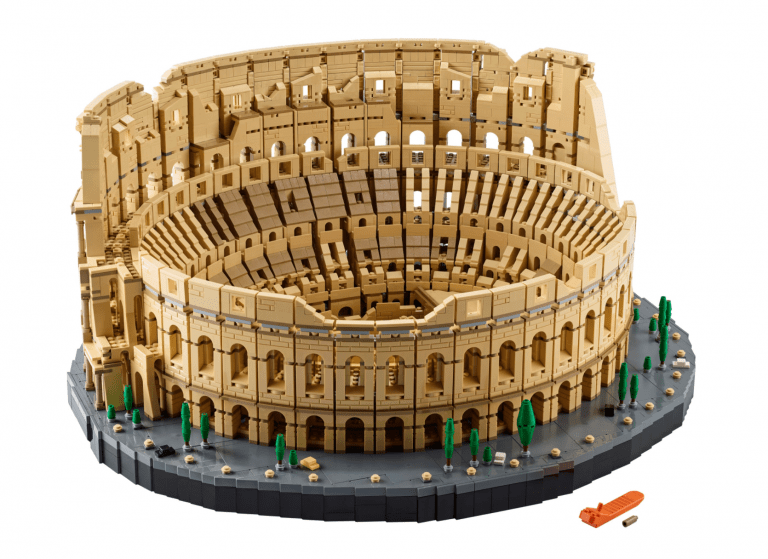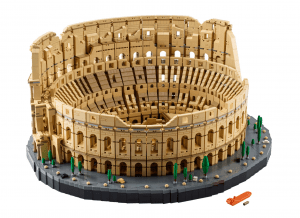 While the Colosseum isn't quite the same kind of stadium as the others, it's still an amazing example of the types of sports facilities that came before! Sports back then were way more brutal, and the refreshments certainly weren't like our hotdogs, beer, and peanuts. It still deserves a spot among some of the modern versions of sport stadiums in recent history.
That's why this LEGO set is a perfect addition to anyone's display. It's full of historic details like beautiful archways, travertine stones, and olive trees. Here are some of the specs for this set:
Pieces – 9036
Height – 11″ (27cm)
Width – 21″ (52cm)
Depth – 24″ (59cm)
Building this set induces a certain appreciation for the history of sports and the stadiums in which they take place. I highly recommend adding this set to the mix, especially if you're down for a rewarding challenge.
Lego is definitely perfect for families to bond together. Kids get to learn to be more patient and sharper their creativity.
The best thing about LEGO is that they're never done creating new and interesting sets that are perfect for everyone: children, and adults alike. These LEGO stadiums are just three great examples of how LEGO is still on top of their game!
Want to see more LEGO sets? Take a look at these other new sets and our review on them.