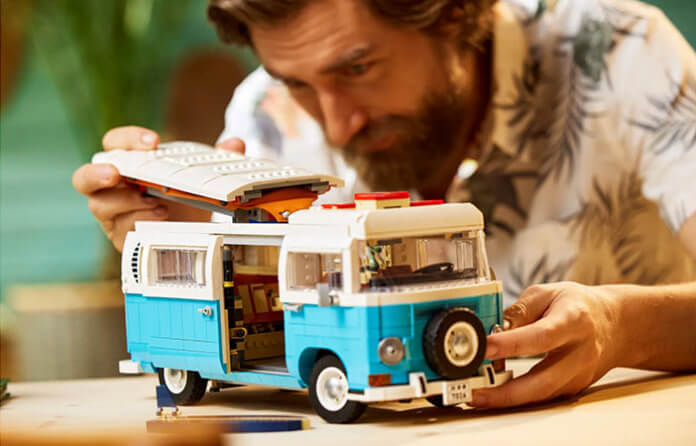 We hope you love the products we recommend! Just so you know, Men with Kids may collect a share of sales or other compensation from the links on this page.
Everybody loves a new challenge and there's nothing better than the 2 new Lego sets that have recently been released to keep you occupied.
Summer is coming to an end however the fun doesn't stop there. I've always enjoyed Lego since I was a kid. The anticipation for the introductions of new sets and the dreams of owning them has been my childhood pastime. The Lego Classic Space series was my all-time favorite. I still remembered working tirelessly on chores just to save up for a set. Now I am older and able to afford my hobbies, so very naturally I became a Lego connoisseur. I would like to introduce a couple of sets which I believe will be excellent collectible.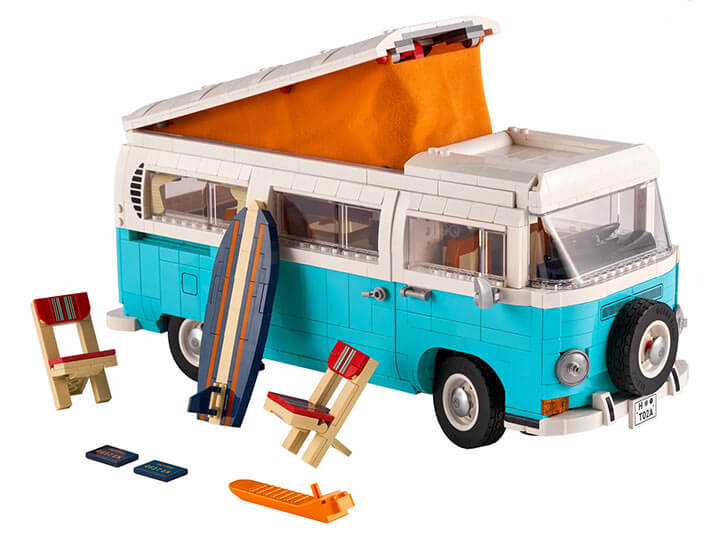 After the introduction of the T1 Camper Van from Volkswagen, Lego have just released the brand new T2 Camper Van #10279 as a sequel. The T1 Camper Van was a great set with excellent details however the T2 version takes that to the next level. With its fully articulating steering and a raisable roof the T2 Camper Van is full of surprises. The fully stocked fridge together with a hot water pot and faucet completes a very detailed kitchen set up. The teal color exterior is both attractive and period correct. There are also a lot of accessories that comes with the T2 camper which includes a surfboard, 2 camping chairs, and a set of interchangeable license plates. Almost all the panels can be opened to uncover what's inside. You need to add this set to your collection before it's gone.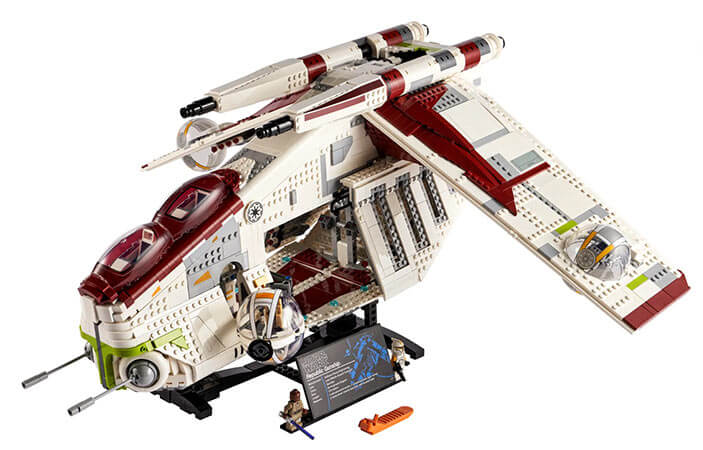 Now the next set will reveal the Star Wars geek in me. The Republic Gun Ship #75309 is not only a great collector set but also a very big one. Measuring 27″ by 30″ by 13″, It is indeed a large set with close to 3300 pieces. It shows well as part of the Ultimate Collection Series and also very playable.   The set comes only with 2 Mini Figures, Mace Windu plus a Clone Trooper Commander, and there is more than enough space for you to add other Republic characters to fully occupy the gunship. Opening the side swinging doors reveals a large space capable of accommodate a large Clone Trooper patrol to add to the realism. Keep in mind, this set is available exclusively at the Lego website so you will not be able to find it at any retail store so make sure to get it before they're all gone. 
Now after I've shown you a couple which I think are the best collectible sets at the moment, I also want to make sure your little ones are taken care of.  As back to school is now in full swing, I'm sure they will enjoy new school supplies from Lego.  Check out this limited-edition Adidas X Lego backpack, the durable construction together with the comfortable, fully padded shoulder straps helps it stays in shape. The chest strap makes it very easy to carry large load and helps with weight distribution. The Desk Organizer  is a great example of both form and function. You get a Lego set that you can put together and add your own design while being able to function as a desk organizer. If you are bored with one design you can change it just as easy. There are also creative picture frames and pencil holder to compliment your desk organizer. 
Now that's it! I hope you've enjoyed my recommendations. Don't forget to sign up to become a Lego VIP to receive new Lego set announcements as well as collect points to redeem for future purchases and exclusive VIP privileges.