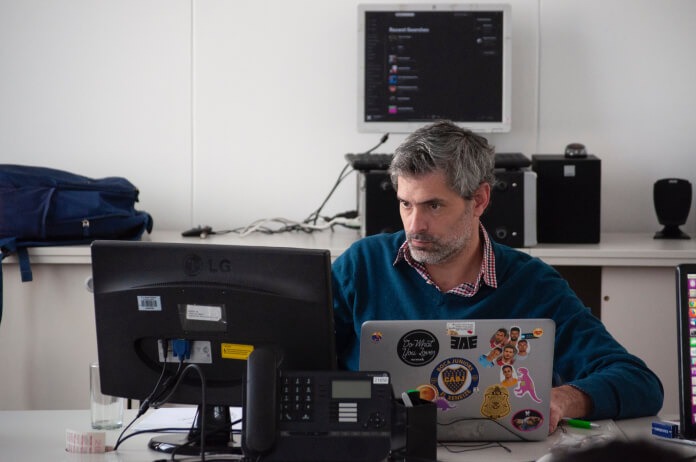 We hope you love the products we recommend! Just so you know, Men with Kids may collect a share of sales or other compensation from the links on this page.
Working in a niche market can be extremely rewarding, but it can be hard work. With niche industries and companies focused on obscure subjects, it makes for a more challenging hiring process. Finding employees in niche industries requires employers to focus in on their needs and requirements.
In niche industries the market of people capable of performing the job are much smaller. This means you'll likely need to change up your hiring strategy. Using the right hiring website makes all the difference when you're hiring for a niche position.
Hiring Websites for Employers
For this type of hiring, recruiters need to use the best-suited hiring websites to find professionals with the right skillset. These sites ensure that job seekers are adept in the niche and possess the skills needed to work with you as an employer.
Below are some hiring websites for employers that work in more specialized markets.
Dice
Dice is a tech industry platform that hosts primarily tech experts and professionals. It only focuses on tech-savvy individuals and helps build a career path for them that can lead them to success.
Recruiters who use Dice focusd on finding the best talent in the tech field. Dice allows you to analyze a candidate's portfolio, which is tailored to their tech background. This means that candidates don't cram their portfolios with details unrelated to technology. Dice is a great starting point to acquire the best candidates in any tech-related industry, and is the go-to for building your tech team.
Fiverr
Fiverr has many categories that help freelancers sort themselves according to their skills. This helps employers can find job seekers for the target industry. They only have to navigate through categories to select the niche for which they want to hire.
These categories help niche industries filter out employees. It also gives access to those that are dexterous in a particular niche. The freelancers in each category have the required set of expertise related to a niche. Employers can hire experts without being unsure of their skills.
Flexjobs
Flexjobs is a hiring website that breaks the norms of the workforce. Employees with varying skill levels can apply to the site where many different employers are. Some seek expert employees for long-term corporations, while others recruit entry-level employees.
Thus, employees with varied skillsets can apply on the site with a chance of getting selected based on their skills. The job seekers do not face the competition of becoming more qualified than their peers.
ZipRecruiter
ZipRecruiter fosters professionals and beginners for various domains. They are required to build their portfolio and enter their skills, qualification, and expertise. Once the job seekers enter their qualifications, ZipRecruiter analyzes them to assess their skills.
Millions of employers can access ZipRecruiter daily to find the appropriate candidates. The employers insert job posts related to a particular niche. Then, ZipRecruiter can suggest employees to the hiring managers based on the analysis of their portfolio.
Fortunately, there is compatibility between the job seeker and the employer's requirements. The site brings the appropriate employees to the recruiter. Employers have great odds of finding a suitable employee because of ZipRecruiter's ability to match to job seekers. It also suggests employees based on the recruiter's previous job posts. It also provides the option of inviting the job seeker to interview. 
Craigslist
Unlike other job boards, Craigslist let employers post classified ads. The ads appear on various sites and can reach potential job seekers, so the job seekers can contact the employers and initiate interest. Craigslist is easier to operate, and employers may have multiple responses from employees.
Recruiters can compare the skillset of each employee and select the right candidate. Employers from niche job industries can also create ads targeting a specific type of employee. The employees who belong to a particular niche have higher potential at securing the job.
Conclusion
Hiring for a niche job industry compels employers to work on specific hiring websites for employers. Such sites only nurture job seekers of the peculiar industry to which the employers belong. If you need more information about recruiting, check out some of our other articles on the subject!