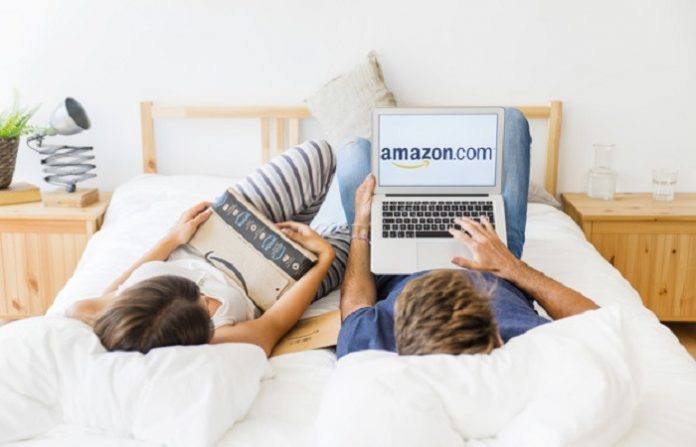 We hope you love the products we recommend! Just so you know, Men with Kids may collect a share of sales or other compensation from the links on this page.
Most of us would agree that Amazon has become the standard for online shopping. It's become so extremely intuitive and easy to use, I couldn't imagine doing my online shopping anywhere else. Having the perks of an Amazon Prime subscription means avoiding those long shopping days, busy crowds and wasted gas finding a parking spot at the mall.
Being a loyal Amazon Prime member since the beginning, I've indulged in the free shipping, media streaming services, and so much more. But having access to all this can get costly, and free shipping can only get you so far. What you may not know is there are numerous ways you could be saving on Amazon without having to do too much. We've found some clever ways you can start saving, and have listed them below.
Just before you check out these clever money saving tips, which we know many business owners would enjoy we would like to introduce you to a awesome platform that helps you get the help you need. Weather you're a small business owner or simply a person looking to hire a part time employee to help you out, Linkedin Jobs is a great place to do just that. Linkedin Jobs lets you reach candidates everywhere with all types of skills. Perhaps they can even help you find the perfect person to manage your finances. Okay okay, now on to the money saving tips!
Subscribe and Save for Regular Purchases
If you buy products like razors, air fresheners, and protein powder every month, make it easier on yourself and subscribe to have these items automatically delivered monthly. Not only does it make ordering supplies simple, but they typically offer a discount when you subscribe to a product. I usually receive a 15% discount on the majority of products I subscribe to, and these savings add up. Also, with subscriptions, you can usually bundle everything into one shipment, reducing your shipping costs and saving you some extra money!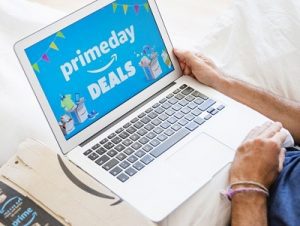 Don't Pass Up "Today's Deals"
Amazon is constantly offering a "deal of the day" or "lightning deals", which are greatly discounted items from its original price. They can range from deals on electronics to books and give you the potential to score on some amazing items you've always dreamt of purchasing.
You should also be marking Prime Day on your calendar! This is one of the hottest days to find deals on select Amazon products. Make sure you're setting a budget for yourself on shopping days such as this though, or you can rack up quite a bill. If you're looking for insights on how to be a better budgetter check out our beginner's budgeting guide!
Amazon Family
Family is incredibly important to you (of course), and being an Amazon Prime member gives you more access to awesome programs such as Amazon Family. Being apart of this program will grant access to amazing deals on baby registry products and baby essentials like diapers and formula, with the potential of saving up to 20% on these purchases.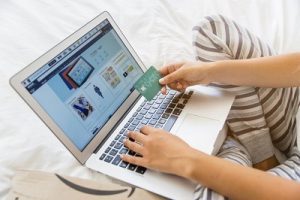 Have You Considered an Amazon Credit Card?
Investing in the Amazon Prime Rewards Visa Signature Credit Card can be a great way of saving while shopping, with a 5% cash back on any purchases made on Amazon or at a Whole Foods location. If you plan on doing most of your shopping on Amazon, it would be beneficial to be using an Amazon Credit Card in order to receive these great rewards they are offering.
Use an Amazon Price Tracker Site or App
There are various sites on the internet that have the ability to track Amazon products you've shown interest in, and notify you when the price has dropped. Utilizing these tracker sites can help keep you informed of the right time to purchase an item, and at the right price. camelcamelcamel.com, Keepa, and Tracktor are a few examples of these sites.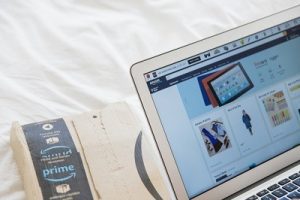 Amazon Coupons
This has surprised me a few times when shopping on Amazon, as it was unexpected. Coupons can appear on select items from time to time and will automatically save you a bit of money. I've saved a few dollars on items in the $10-$30 range just by applying the coupon.
In my experience, I've found these coupons by luck, but you have the option of browsing their coupons on the site and see if there's any discounts for items you are interested in.
No-Rush Shipping
As an Amazon Prime member, I've always been inclined to use the free two-day shipping when making my purchase, whether I needed the item quickly or not. However, if you select the no-rush shipping option, you will receive Amazon rewards and discounts once the item is shipped to your home, which has the potential to add up and lead to even more saving opportunities.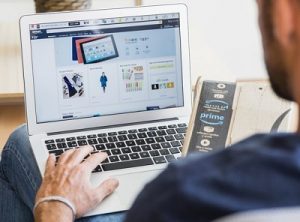 Trade In Older Items for an Amazon Gift Card
I was in the market for a new Chromebook last year and after I purchased one, I was trying to figure out what to do with the old one. My nieces and nephews were too young to appreciate it and my kid has her own electronic devices. I thought about putting up for sale on Craigslist, but I didn't want to go through all of the hassles of having people try to talk me down in price or no show on the day they were ready to buy it.
That is when I remembered I could trade in items to Amazon for an Amazon gift card. The gift card is just as good as cash and it only takes minutes to do. My time is the most valuable thing I have, so being able to simplify the whole process of selling my Chromebook was key.
These few tips should help you in becoming an expert saver when shopping on Amazon. If you're looking for other creative ways to start saving money, check out these 10 personal finance tips!