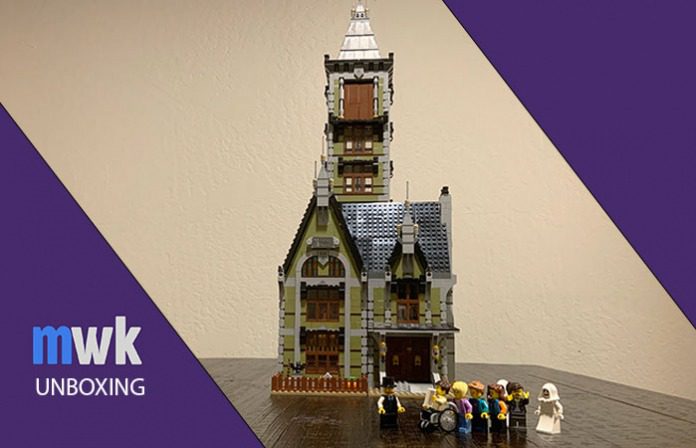 We hope you love the products we recommend! Just so you know, Men with Kids may collect a share of sales or other compensation from the links on this page.
If you're into mystery and LEGOs, you certainly can't miss the new LEGO Haunted House.
LEGO is something that many of us remember from our childhood, or perhaps something you would buy for your kids and they would create something out of their imagination. 
We decided to do a LEGO unboxing and review of the Creator Expert series Haunted House, because it's one of their bigger builds with numerous systems, structures and pieces.
LEGO Haunted House Review
Pieces: 3,231
Dimensions:
Minifigures: 10
Ages: 18+
Price: $249.99
Build time: 10+ hours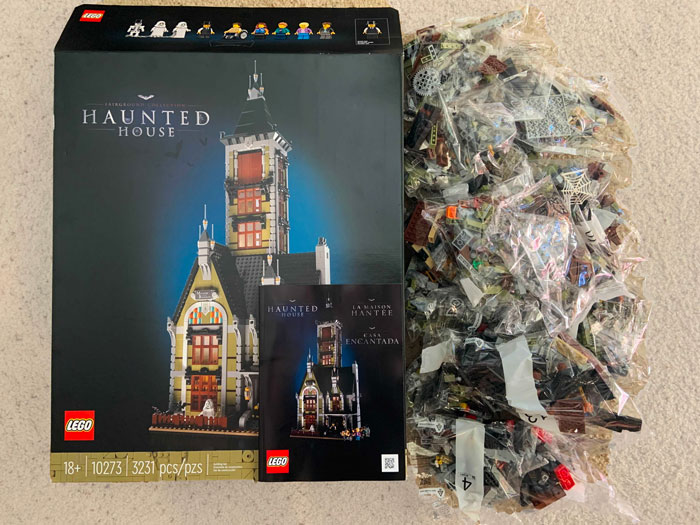 LEGO Haunted House Unboxing
When we received the box, there was a separate box that included about half the pieces needed, and a booklet with step by step instructions.
Each section in the booklet has marked pages of which bag you will need, being able to keep track of all the 3,000+ pieces is actually quite easy. 
What's the Story Behind the LEGO Haunted House?
The booklet reads that the haunted house is named "Manor von Barron".
The owner, Samuel von Barron, or also known as a great villain, would travel around the world to steal artifacts to add to his collection. 
Along the build, additional notes about the story of von Barron and of the manor are played out next to some of the build instructions. 
What Was the Experience of Building the LEGO Haunted House?
I am not someone who has done many LEGO builds in their lifetime, and a lot of my background in LEGO came as a kid throwing together blocks to create things.
My experience was actually very smooth, rewarding and quite relaxing. The process of building a LEGO set looks a little something like this:
Open up the booklet, and follow the instructions, grabbing the bag of pieces you need and building step by step.

Opening up the bag of pieces and sorting them on your work space, by whatever means works best for you.

Creating the structure, building little details and models to add to the scenery, and watching the build begin to come together.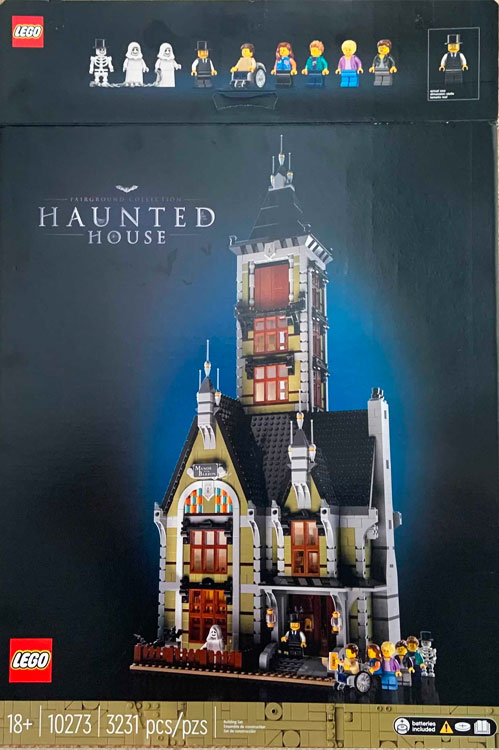 When you look at the build as one piece, it all seems quite straightforward. A haunted mansion with all of the eerie details and spooky scenery like you would see in a horror movies. 
I really enjoyed my time putting this build together, and even though there were 3,000+ pieces. It really became second nature to building the model and was quite enjoyable. 
If you're looking to pick up a new hobby, or you are someone who is just always interested in LEGO builds, the Creator Expert line is a great place to get started.