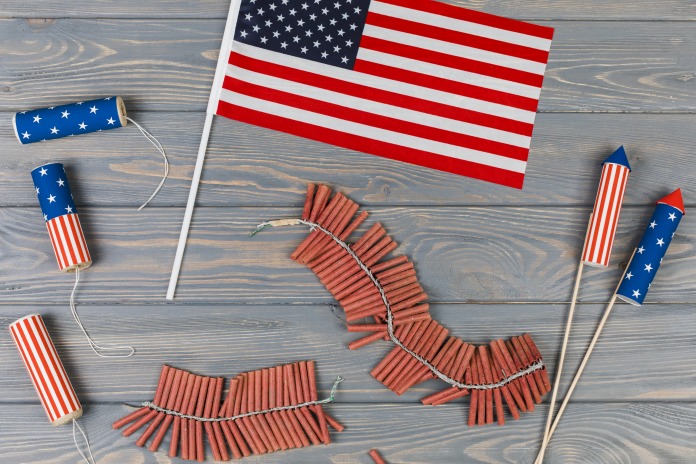 We hope you love the products we recommend! Just so you know, Men with Kids may collect a share of sales or other compensation from the links on this page.
4th of July is almost here, which means it's time for patriotism, cookouts, and, of course, fireworks! Shooting off your own fireworks can be a fun way to celebrate at home with your family. Before you go out and buy all those colorful fireworks, make sure you've brushed up on your fireworks safety. Whether you're a seasoned pro at shooting off fireworks at home or it's your first go-round, we've got you covered with some fireworks safety tips.
Responsible Fireworks Safety Tips
With great fireworks comes great responsibility to watch out for yourself and others. Follow along below to enjoy the show without losing a finger (or three)!
Don't buy fireworks wrapped in brown paper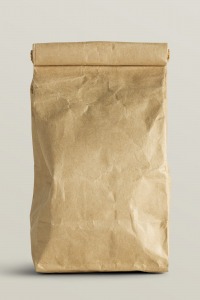 Fireworks that are packaged in brown paper are a sign that they are made for professionals and could be dangerous to everyday consumers. Leave the brown paper fireworks to the pros!
When in doubt, leave the fireworks display to the professionals. Go see a firework show where you'll get to see impressive displays of fireworks that you can't purchase yourself. Plus, you won't have to worry about getting injured or being too close!
Always supervise children around fireworks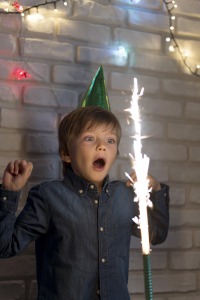 Make sure children aren't too close when shooting off fireworks. Don't let kids play with fireworks– it's just too dangerous! If you plan on doing sparklers, make sure kids stay outside and keep the sparkler away from their faces and clothes.
Sparklers can burn at temperatures up to 2,000 degrees– hot enough to melt metals! When the fun is over, don't allow kids to pick up pieces of fireworks. The pieces might still ignite and explode!
Keep a hose or bucket of water nearby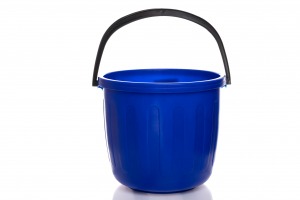 If things get out of hand, having water nearby can quickly put out a fire. You'll also want to have water available once the fireworks complete their burning. Soak them in water before throwing them away so that you can prevent a trash fire. Having a garden hose or 5-gallon bucket of water within reach will be your best bet for an easy clean-up.
Be careful when lighting fireworks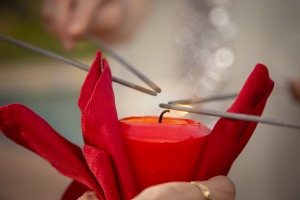 When lighting your fireworks, stay clear of houses, buildings, and trees/bushes. As you are lighting your firework, never hold it in your hand or have a part of your body over it while lighting. As an extra fireworks safety precaution, wear eye protection. These glasses from Home Depot are inexpensive and easy to slip on during firework lighting.
You may also want to consider earplugs to protect your hearing since fireworks can be very loud! Only light one firework at a time and be sure that it's not in a glass or metal container. Don't try to combine fireworks, change them, and never try to relight a dud. Instead, soak the dud in water and let it sit before you toss it.
All spectators should be at a safe distance away. One more fireworks safety tip! Never carry a firework in your pocket. The friction could set it off!
Make sure fireworks are legal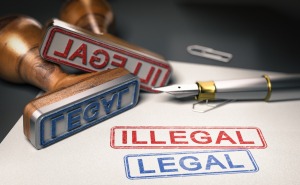 Before purchasing fireworks, make sure they are legal in your area. If they are not legal, don't use them! Even if they are legal where you live, this fireworks safety tip still applies to you!
When you purchase your fireworks, make sure that they have a label with the manufacturer's name and directions. If they don't have this information, they are illegal fireworks. Illegal fireworks include M-80, M100, blockbuster, and quarterpounder. Never try to make your own fireworks, either! Stick with the legal, labeled fireworks for sale.
Never mess around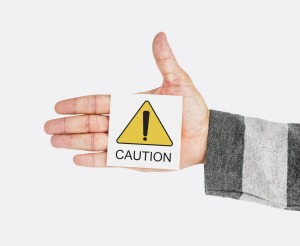 Don't aim fireworks at people, even if it's just a joke. Drinking and lighting fireworks don't mix, so don't plan on having alcohol if you are the designated firework lighter. You'll want to practice fireworks safety at all times. Leave the jokes for this funny 4th of July tank top, perfect for a hot evening.
More 4th of July Ideas
Lighting fireworks can be a great way to celebrate the 4th of July and can be very fun, as long as it's done safely! If you follow these fireworks safety tips, you're bound to have a fun and safe celebration.
But the celebration doesn't have to start once it's dark! Grill out for dinner with these great summer recipes. Or what about a bbq dinner? Plan some backyard games as a pre-light show event and you'll be set for a wonderful holiday celebration!