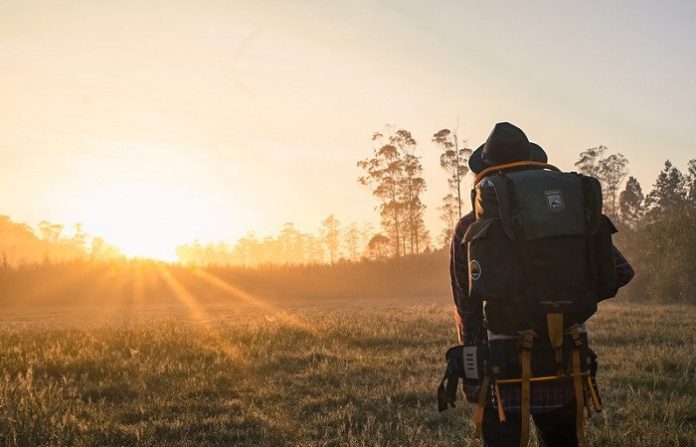 We hope you love the products we recommend! Just so you know, Men with Kids may collect a share of sales or other compensation from the links on this page.
Summer is just around the corner, so it's the perfect time to get out there and start enjoying the great outdoors. If you're planning on backpacking, hiking, or trekking, then you will save yourself—and your back—some trouble by investing in lightweight gear.
Backpacking requires a good amount of specialized equipment in order to properly outfit for the journey, so the lesser each piece of gear weighs the better. Take a look at our recommendations of lightweight gears and bring with you on your next trip.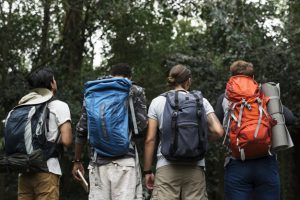 A Solid New Backpack

No backpacking trip is complete without a great backpack. You'll want something that will relieve the weight and exertion as much as possible. We recommend the Ripcord Hydration Pack for small trips and the Pine Ridge Backpack for longer trips. The Ripcord Hydration Pack has an elongated shape making it easier to press against your back while going up hills. And of course, it features many compartments that can help keep a variety of items like cell phones to flashlights well organized. Most notably though, it has two really cool features that most other backpacks don't have: an airway cooling system and a built-in hydration reservoir. Both working in sync to fend off the heat and the thirst in your journey.
Oh and don't forget to get a high-quality water bottle for your backpack from Klean Kanteen, go on over there and choose the water bottle that fits your needs!
Love backpacking? Perhaps looking to get into running outdoors? Need some trail running gear? Salomon is leading the trail running gear game and you should definitly check them out for all your trail running needs! I know we are sure a fan of them!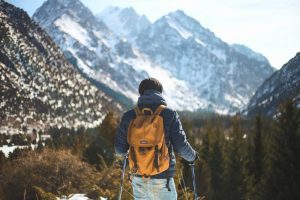 Hiking Shoes
Running shoes or sneakers just aren't going to cut it on the rough terrain of a hiking trip. Investing in the appropriate footwear is one of the most important things to invest for your trip. That is, unless you don't mind having the sore feet and blisters. Hiker Boots are a great lightweight, breathable choice for supporting your feet up and down steep inclines and on rugged terrain. The treads are designed to provide safety traction while keeping weight down. You'll be glad you picked them up as soon as the going gets tough. Just for extra precaution you may want some trekking poles as well to ease up that hill!  Believe it or not, it is much easier to twist your ankles going down hill than going up, so make sure you have enough support for them. 

If you're looking for more hiking shoe options, KEEN Footware specializes in shoes and has an abundance of hiking shoes to choose from just about anyone!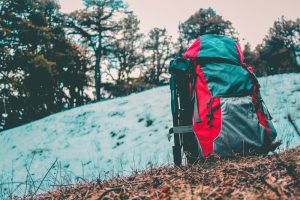 Ultra-light Tents
No one wants to spend an arm and a leg on their tent, there are some very lightweight tents that are more reasonably priced then you might think. Consider the River Country Products tent, which is a great choice for solo backpackers. For an extra person or two, the Marmot Ultralight Tent is another great choice. Both of these tents are made of thin, waterproof materials that can be easily folded into a backpack and doesn't weight a lot. You might also want to get the extra light sleeping pad mentioned below! You will thank us later!
If you're not into Marmot and prefer a different brand name, there are brands like Sierra Designs that also specialize in light weight gear! Especially light weight tents!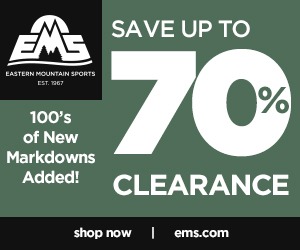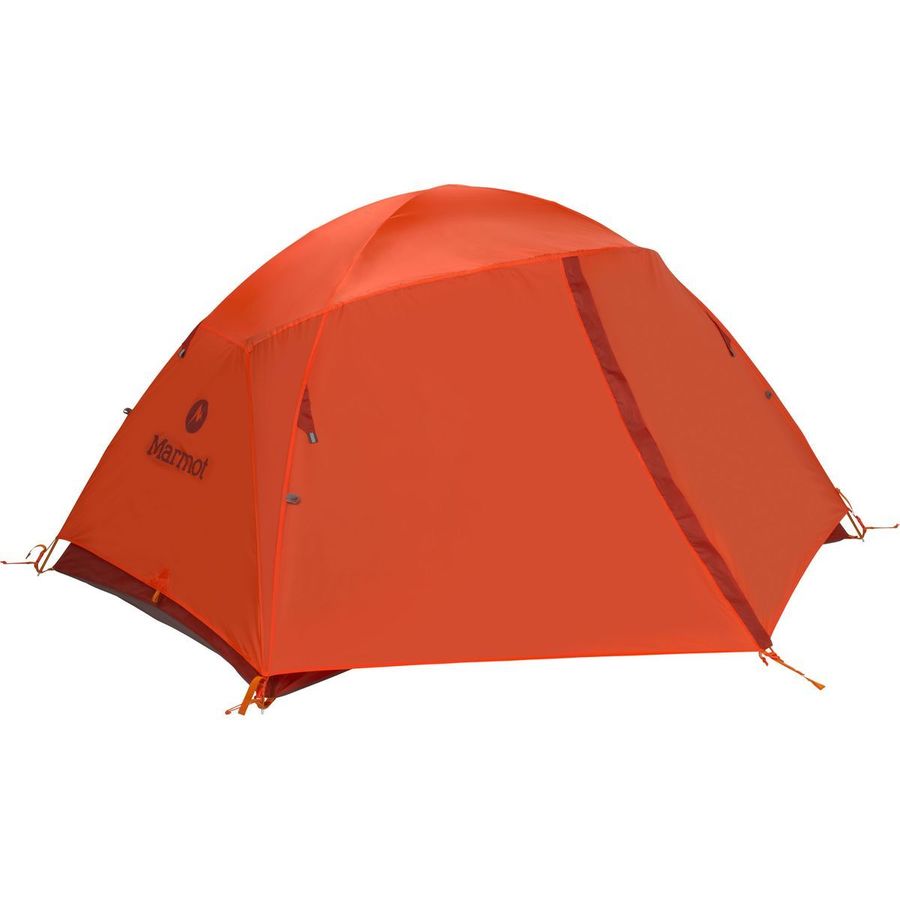 This easy yet compactable tent is a great camping gear addition, in there is is free-standing, perfect for 2 people and even has a steam-taped floor and rain fly for colder weather!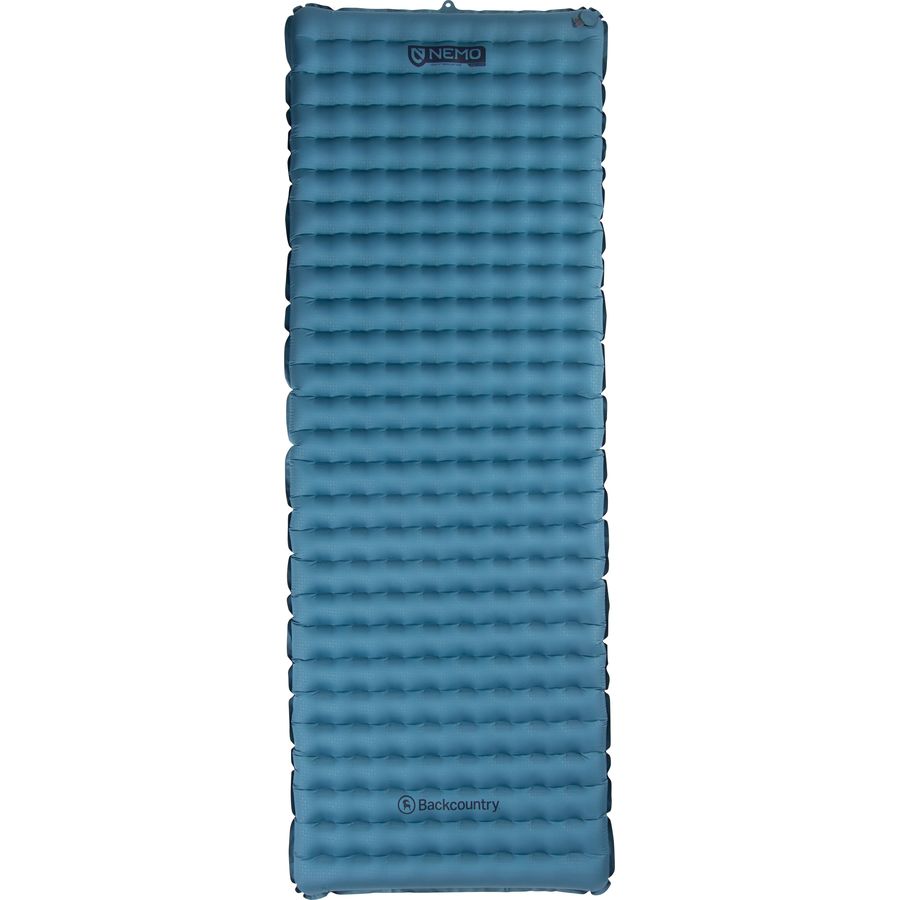 For optimal comfort add this Sleeping pad from Verata and sleep in luzury while camping. It is compactable, durable, and comes with a vortex pump sack that offers quick and low-effort inflation! Looking for more from Backcountry? Check out thier website for all your camping or backpacking needs!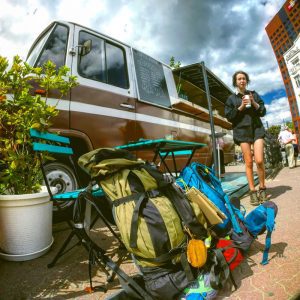 Rain Gear
You need to always prepare for rain when venturing out into the nature. From the right rain jacket to the backpack rain cover, make sure you are well protected. Most backpacking manufacturers have their own rain cover made perfect for their packs.  Otherwise make sure to keep the Joy Walker Backpack Rain Cover in your gear.  The last thing you want is wet clothes and sleeping bag when you arrive at your campsite.

If you rather skip the extra item then by all means consider getting a lightweight hoodie or rain coat. This mesh, nylon, polyester rain coat for men is super lightweight, has a hideaway hood, and will keep you dry if the rain comes down. This woman's rain coat can be worn over virtually any top and is also made out of lightweight materials like polyester.
Looking to keep your phone safe while hiking in the rain, get yourself a LifeProof case and literally make your phone life proof!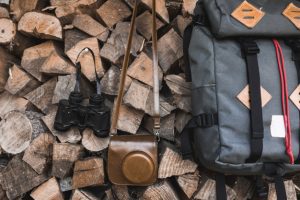 Flashlights and Multi Tools
Lastly, we're going to take a look at a variety of tools that backpackers should always have. Every trip has the potential to be improved if you just have the right tools with you. But don't forget these tools we speak of must be lightweight so they don't encumber you.
When it comes to flashlights, you must take size into account. Some of them are pretty hefty and aren't necessary for this type of occasion. This Eveready Pocket Light is powerful and has a good range despite it's size. The Energizer HD Performance Tactical Light is a couple inches longer but has increased range and is made of more durable materials. These flashlights are great for all intents and purposes and it's even on the light side of things, no pun intended.
Additionally, you can acquire a folding pocket survival knife and/or a suspension multi-tool. Both have a wide range of uses and can squeeze easily into any small backpack or pants pocket. Happy and safe travels!
Looking for other survival gadgets! Don't fret! We have more!