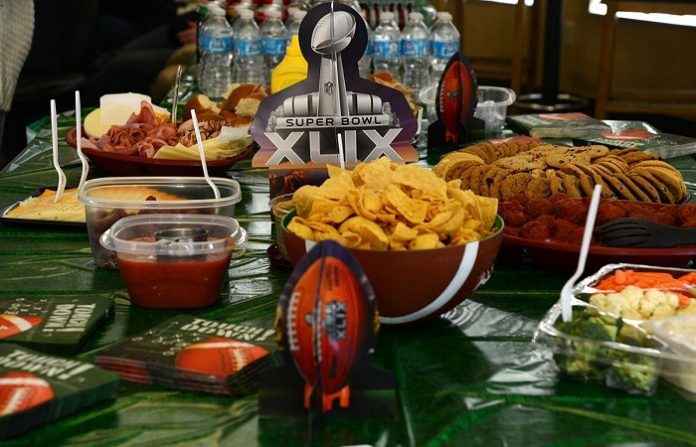 We hope you love the products we recommend! Just so you know, Men with Kids may collect a share of sales or other compensation from the links on this page.
Super Bowl is a must-watch event whether you are a huge football fan or not – plus, it's a great excuse for you to invite your loved ones over to join in the fun!
Watching football doesn't have to only involve sitting down on the couch with a bag of chips. Keep your friends entertained with these simple and fun Super Bowl-themed games!
What's an epic Super Bowl Party without food and drinks to feed everyone? Order all your favorite groceries in bulk, online at Sam's Club. Buying in bulk is exactly what you need when feeding a whole crowd. You get a great value and won't have to worry about running out of food. Save big on beers and delicious party platters, all conveniently delivered to your door!
Planning to purchase some amazing wines to enjoy your parties, then why you are waiting just have a quick look at Naked Wines. Here each wine is hand-made by a real winemaker and Naked-Wines also fund talented, independent winemakers upfront. That way, they get to spend all their attention on making the best wine possible.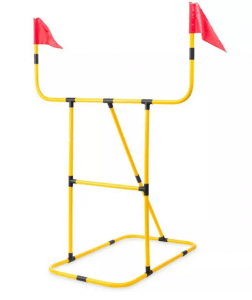 This one from Target is especially handy if you have kids. As you and your friends watch the Super Bowl, inflate a football and goal posts outside and let your young ones run wild while imitating the game on TV.
Kid's need exercise and there's no better way to achieve this than by setting up a playing field for them. The best part is that this party game can be used even after the football season is over as you can also bring it with you to the beach, to a friend's house, etc.!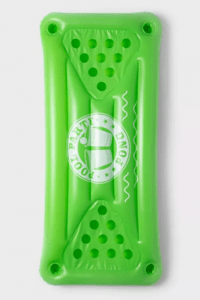 Instead of the traditional beer pong where you set cups onto a table and have your pals toss a ball, why not make your Super Bowl day more unique? A pong pool game is the best way to keep your friends on their toes.
3. Football Pool Party Game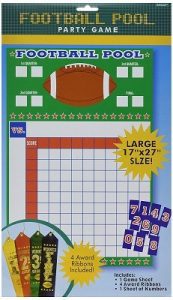 There's no reason you and your friends can't participate in your own football fun after a big game on TV is over. All you need is a football and these easy-to-use themed football sheets to keep score. Head on outside and have fun while tackling each other and trying to make a win for your team.
4. Football Pinata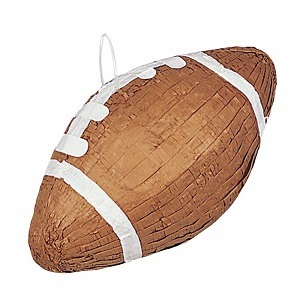 Purchase a football-shaped piñata and decorate it with the team you expect to win this year's Super Bowl. To add a party bonus, fill the piñata with mini liquor bottles instead of the traditional candy! A good way to celebrate if your team wins and a better excuse to sulk if they lose!
5. Football Strung Doughnuts
This idea is especially genius if you love to bake and cook for your guests. Bake a dozen doughnuts and decorate them to resemble the team's colors. Next, use a string and hang them on a tree, from a chandelier, or anywhere high enough.
The goal is for your guests to finish eating a doughnut without using their hands or detaching the doughnut from the string. Line everyone up in front of a doughnut, have them put their hands behind their backs, and eat away!
6. Rate the Commercials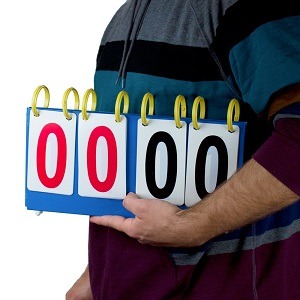 Super Bowl commercials are always fun to watch. They can be a hit, a miss, or downright confusing. Instead of sitting around waiting for the commercial break to be over; make a game out of it!
Print out funny commercial rating signs and rate the commercials. You can opt for simple signs such as one (the worst) through five (the best) or better yet, criticize the ads. For example; print cards that read "Change the channel," "Pass the Chips," "Instant Replay," etc.
Each time a commercial comes on; you'll all watch it intently and then rate it afterward. All you need are some printing papers, scissors, glue, and craft sticks.
7. Superbowl Commercial Bingo: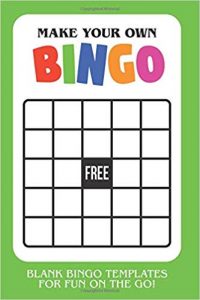 Or play commercial Bingo! Create your own Bingo card by adding a football in the center as a freebie, then add other items that may pop up in commercials such as Gatorade, Doritos, car, baby, pizza, and more!
Every time a commercial comes on with one of those items, check it off to get BINGO!!
8. Super Bowl Knock Down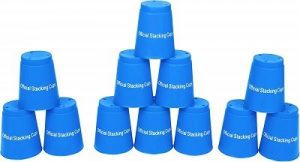 Grab a couple of football-themed cups, stack the cups upside down and build a pyramid; the taller, the better. Next, have your friends try to knock them down with a soft football.
9. Football Toss
Kids can easily get bored during Super Bowl season. To keep them occupied for hours on end, craft a simple football toss for them. Find a large cardboard and draw in a goal post.
Next, cut out a large circle (not too large though) in the middle of the goal post and then have the children toss a small ball. The goal here is to toss the ball between the circle successfully. The child with the most score gets a small price.
10. Pin the Football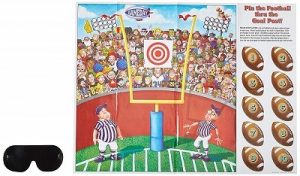 Now here's a good football-themed game for both children and adults. Use Velcro tape to create a large make-believe goal post on the wall. Next, cut out five football shapes from printing papers and put some tape at the back to ensure the balls stick on the wall.
Finally, blindfold the player, spin them around a couple of times and have them try to pin the ball between the goal post. Every football that makes it between the posts wins.
11. Time to Gamble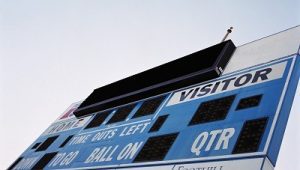 If you are a football fanatic, chances are you've Googled and researched the odds of each game's outcomes. Download a football scoreboard and hand them over to all your friends.
The purpose here is for everyone to guess the final scores. To make the game more exciting, place some money on the outcome and the winner takes all!
12. Coloring Sheets (For Kids)
If you have young kids and are wondering how to keep them entertained as you watch the match, download a few coloring pages from the internet and have them color them in based on the playing team's colors. You can print out jerseys, helmets, goal posts, and anything else that's Super Bowl themed.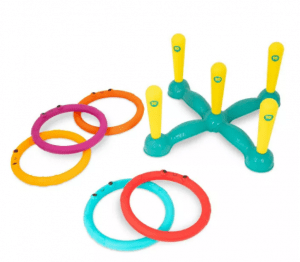 While you are waiting for the commercial to be over, take out your ring-toss party game hat and have everyone participate. The game is fairly straight forward; just try and score as many rings on a goalpost as possible.
To make the game more fun, set a timer for everyone, and the more you play it, the lesser time everyone has to toss the rings and score. The person with the most rings tossed successfully wins a football-themed gift or a bottle of tequila!
Need a few cocktails to serve at the party? We have them, so go check them out!
Final Thoughts: 
Super Bowl season is a perfect time for friends and loved ones to come together; whether you are in it for the game, or you just want to hang out with friends and enjoy good food.
The best part is that you don't have to enjoy football to have a good time. These exciting yet straightforward themed game ideas will keep your guests entertained (and a bit drunk) for hours on end.
Happy Super Bowl!! May the best team win!