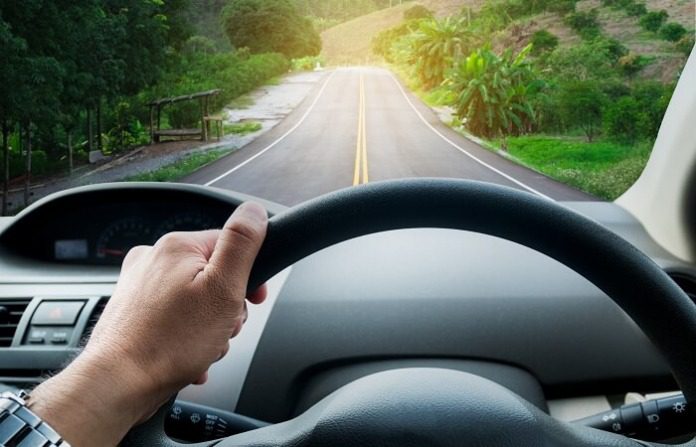 We hope you love the products we recommend! Just so you know, Men with Kids may collect a share of sales or other compensation from the links on this page.
For a lot of people right now, life is somewhat limited while COVID-19 restrictions are still in place. With bars, restaurants, gyms and other leisure activities currently off-limits, we're spending a significant amount of time in our homes and in our cars. Although our homes have been receiving extra attention, our cars are lacking a little TLC. The following is our guide to the 10 car accessories you didn't know you needed.

Getting saucy car accessories
For the moment, our nuggets and fries are available for takeaway and drive-through only. If you've ever spent sleepless nights wondering how to balance your takeaway box and your sauce, worry no more. The Car DIPCLIP Sauce Holder from Etsy clips to your dashboard for easy access to your ketchup.
Make sure you have the right car for you to match all of these neat accessories! It's never been easier to shop for a car than now with a service like Carvana. Do all of your research and shopping online, and have your brand new car delivered right to your home.
Cut the ice with this car accessory
Let's face it, during these winter days, nobody looks forward to starting the morning with an icy windshield. Thankfully, mornings just got a little brighter with the Sharper Image Heated Ice Scraper. This handy accessory plugs into your car's cigarette lighter. Better yet, it makes light work of melting ice and snow to get you on the go in no time at all.
Mind the gap
The Drop Stop Seat Gap Filler is the ultimate in-car accessory and is designed to block those irritating gaps between car seats and consoles in order to catch fallen items. The Seat Gap Filler attaches easily to the seat belt, saving time and effort spent searching for dropped items.
A clean sweep
On long trips – particularly with children – the family car can start to resemble a landfill site filled with empty bags of chips, soda cans and other junk. Target has the solution with this fantastic car Garbage Bag With Tissue Holder from Target – perfect auto accessories for keeping the car neat and tidy, however far you're traveling.
A breath of fresh air
An air freshener is essential for those who spend a lot of time in the car, so why not make it personal with Zazzle's Photo Car Air Freshener? Featuring a photograph of your choice, this handy freshener allows you to keep loved ones close, however many miles are between you.
Dress it up
Zone Tech's set of blue plush coverings for the steering wheel, handbrake and gear shift is a great way of adding a bit of style and fun to a long car journey. Most importantly, this is available in a range of colors. Also, this set is a fantastic way of giving your car a new look whenever you feel like it.
Stay in touch
In 2021, staying connected is more important than ever, and our phones can be a lifeline. The rechargeable Steering Wheel Bluetooth Speakerphone straps easily to your steering wheel, allowing you to make safe hands-free calls when you're on the go. This handy gadget also includes an in-car charger to make sure you're never out of touch.
If you want a charge your speakers outside of your car, make sure to check out Renogy, which offers some of the highest quality outdoor solar battery chargers.
Belt up in style with these car accessories
This funky padded seatbelt cover is the perfect way to make your journey more comfortable while staying super stylish. This seatbelt cover is made from 100% cotton flannel with soft velcro straps. It's even machine washable.
Cool runnings
You'll be a big fan of this in-car gadget that will keep you cool whatever the weather. Simply plug the AutoDrive Fan into your car's cigarette lighter to increase airflow and make your journey more comfortable.
Tidiness takes a back seat
For cool car accessories, look no further than the J.L. Childress Backseat Butler Car Organizer. Tackle an untidy backseat in a flash with this handy holder for toys, snacks, drinks and other on the go essentials.
Whether you're off on a road trip or just running to the store, it's important to make sure that your car is safe, comfortable and fully maintained. The accessories listed in this article will help to do all of this! In addition, they'll make every journey an adventure during these extraordinary times. So deck out your car with a few of the gadgets and add-ons above! That way, you're riding in style in 2021 and beyond.
We hope you enjoyed this article! For more transportation hacks check out The Best Alternative Transportation Methods Other Than Buying A Car. Then, head over to 10 Most Helpful Tips for Traveling with Kids and Outdoor Trips You Can Do in the Fall.