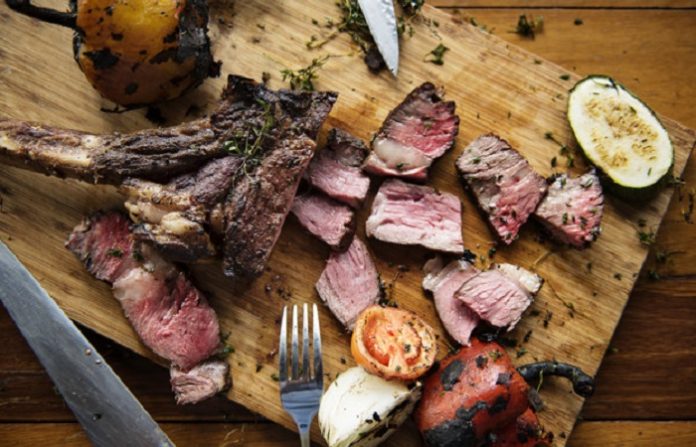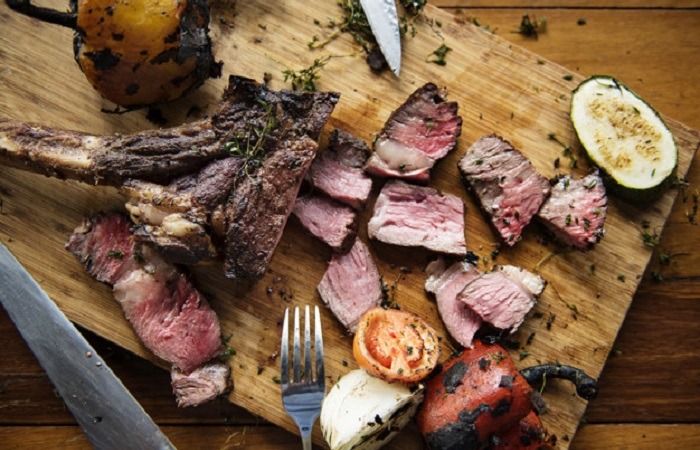 We hope you love the products we recommend! Just so you know, Men with Kids may collect a share of sales or other compensation from the links on this page.
What's a BBQ grill without a couple of good BBQ grilling recipes? Make sure you've planned ahead this upcoming summer to roast some delicious grub. If you have yourself a shiny new BBQ set but don't know what to grill on it then take some inspiration from our recipes below to help you get started.
The Best BBQ Grilling Recipes for Summer 2022
If you're interested in mastering your bbq or cooking skills in general, Gordon Ramsay, the cooking genius, is actually teaching a cooking class in Masterclass! All classes are available On Demand for a $180 Annual Membership, which allows for access to ALL Masterclass content for 1 year!
Having great barbeque can also include seafood for the seafood lovers in your life. How awesome does honey grilled salmon sound? Or some nice shrimp skewers, lobster tails, grilled mussels, and scallops.
Kansas City Style Ribs
Sweet and mildly spicy pork ribs are an undeniably delicious meal for a BBQ party. This recipe will serve roughly five or six people and requires about 20 minutes of preparation and should be slow-cooked on a grill or smoker for five hours.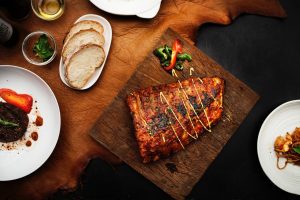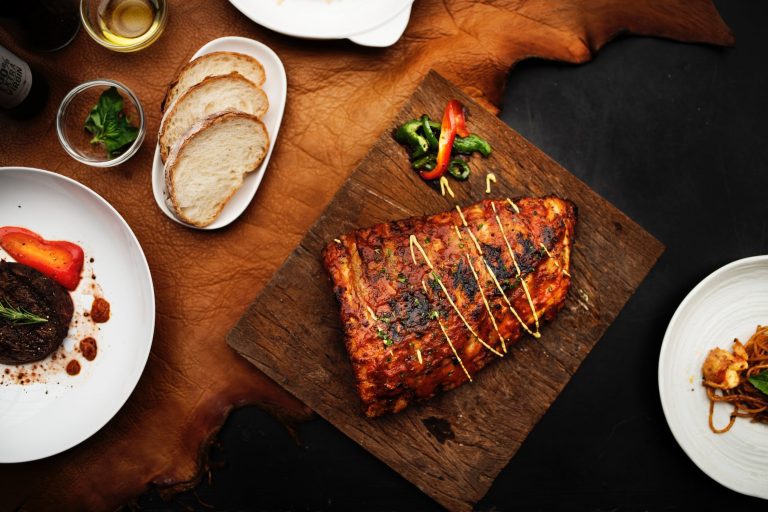 Ingredients for Sauce:
2 cloves of minced garlic

1 cup of ketchup

¼ cup of vinegar,

brown sugar, and

 water

3 tablespoons of olive oil

2 tablespoons of paprika

1 tablespoon of chili powder

½ teaspoon of cayenne pepper
Ingredients for the Rub:
1 tablespoon of black pepper,

 salt,

 garlic powder,

onion powder,

cayenne pepper,

and

chili powder

¼ cup of paprika

½ cup of brown sugar
You can find all the ingredients above at FreshDirect!

Cooking Instructions:
Remove the membrane from the ribs on the bottom. Trimming off any excess fat is optional
Preheat your grill or smoker (from Traeger) to around 220F

Combine all of the rub ingredients into a bowl and season your ribs with the rub and let sit for about 20 minutes. Then place them on your heat source

Now start working on the sauce and heat up a saucepan using olive oil at a light temperature. First, add the garlic until lightly brown, then add the remaining ingredients and let simmer for about 15 minutes

Add the barbecue sauce one hour before the ribs are done. After the final hour of cooking, it'll be ready to eat
Cooking Tips:
About halfway through the slow cooking time (roughly 2.5 hours) feel free to wrap your ribs in aluminum foil. This will keep the ribs juicier. Remove the foil during the last hour of cooking right as you are applying the BBQ sauce.
Looking for a top-notch grill? Give Barbeques Galore a peak and find the grill that suits your needs!
On a side note: If you would like to take the night off from cooking, but are still looking for some tasty BBQ, give GrubHub a look and order from your favorite local BBQ place!
BBQ Burgers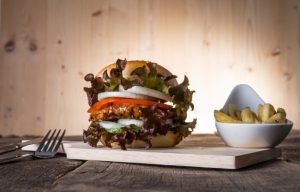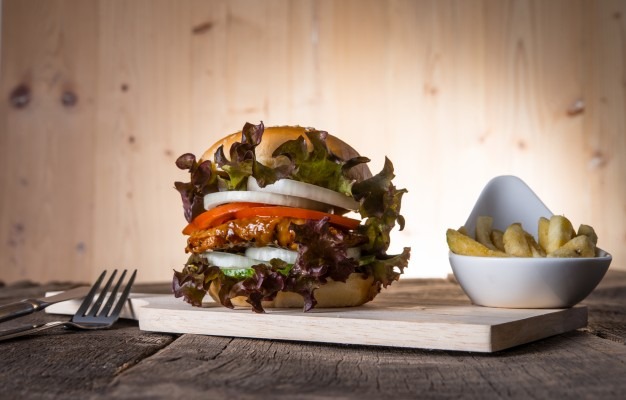 Here's a simple recipe that will have you eating in under 25 minutes. With a prep time of about 10 minutes and a cooking time of around 12, this simple option results in a delicious pack of grilled beef. This recipe works best on a wood-based grill where you can customize the smoky flavor of the wood pellets you buy and this Pro Pellet Grill would be an excellent choice for this burger recipe due to its great use of infusing a savory smoked flavor and its large grill surface area. The added flavor will really make this recipe pop.
Ingredients:
A pound of ground beef

1 teaspoon of salt and

 pepper

A beaten egg

1 tablespoon of barbecue sauce

¼ cup of chopped white onions

2 cloves of finely chopped garlic
Cooking Instructions:
Mix all of the ingredients in a large bowl

Fire up your grill to around 300 F

Shape your bowl of ingredients into patties using either your hands or a burger press

Grill your patties for about 6-7 minutes before turning them over with a spatula

Wait another 6 minutes and then take them off the grill

Serve your burgers on buns and any kind of toppings that you desire. Enjoy!
Cooking Tips:
Feel free to brush your burgers with even more barbecue sauce once they are done cooking. Be sure to do this within a minute or two of taking them off the grill.
Get a water spray bottle and put some water and apple cider vinegar inside. Spray them once in a while to moisten them.  Don't spray too hard though as the pressure may blow up the smoke and dust from the charcoal.
Don't press down too hard on your patties while they are on the grill with your spatula or you will end up having a dryer and less juicy burger.
Now that you have a couple of delicious recipes to go with your new grill, it's time to invite people over for some outdoor BBQ fun. Because no summer is truly complete without a few good backyard gatherings to go along with it.
Instead of crackin' a cold beer with your meats, we suggest our readers try sake. It has been a tradition in Japan to pair great steaks with sake and Tippsy has you covered. Discover new sakes delivered directly to your door!
More BBQ Ideas
Looking for some more BBQ gadgets and accessories, give this article a look! Or how about some booze to get for your BBQ! Check out the best places to get them here! Oh, and most importantly don't forget about dessert!