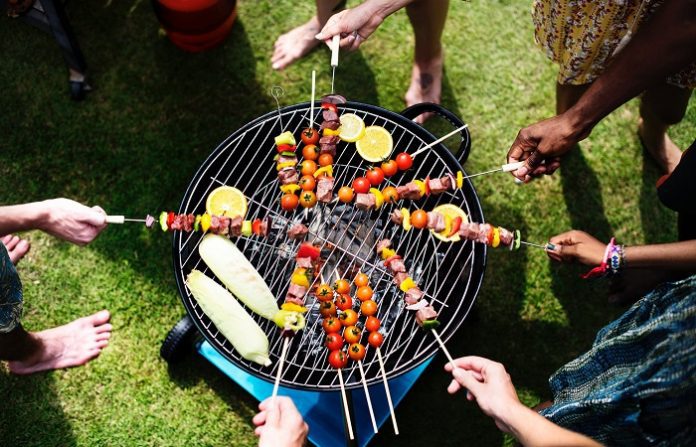 We hope you love the products we recommend! Just so you know, Men with Kids may collect a share of sales or other compensation from the links on this page.
Summer is finally here, which means that we all need to get ready for some serious backyard barbecue action. If your grill has seen better days, or if you don't even own one, then you're in luck. In this list are some of the best BBQ grills you can buy. First, check these bad boys out so you can brush up on your grilling skills. Then, go over to our BBQ recipes and give those a shot! You will surely impress your friends this 4th of July!
Also, if you're interested in mastering your bbq skills , Aaron Franklin, the bbq genius, is actually teaching Texas-Style BBQ in Masterclass! All classes are available for a $180 for an Annual Membership, which allows for access to ALL MasterClass content for 1 year! Looking to grill up some great quality meat? Perhaps some Bison? Check out The Honest Bison for Bison burgers and Bacon wrapped Medallions!
Be sure to also check out Traeger for wood pallet grills! Traeger has high quality, top notch grills that are sure to make anything you're grilling taste delicious! And if you are looking for more not on this list, check out Barbeques Galore they are sure to have what you need!
Top 5 Grills for 2020: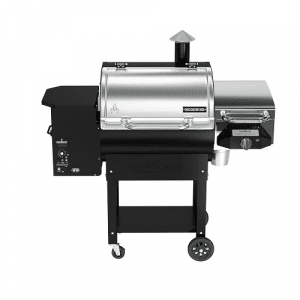 Our first item is the Woodwind Pellet grill and is simply one of the best wood based barbecues you can buy. The shiny steel exterior will fit in with any outdoor setting.
It comes with many great features to augment your grilling experience. The left-hand side is a large sized pellet hopper that allows you to store many wooden pellets all at once. The right-hand side is a warming rack that can keep cooked meat warm as you replace the central grill with incoming food. 

This is a great BBQ set up for anyone who likes to slow cook their food at lower temperatures or crank up the heat to 500 degrees and really infuse their meat with a savory and smoky flavor.  The best part about a pellet grill is it keeps the temperature constant so you can enjoy while waiting for the food to cook to perfection.
2. Weber Performer Deluxe Charcoal Grill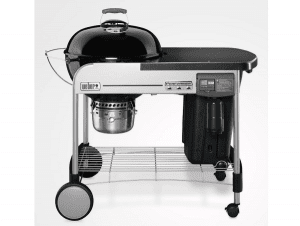 Next we have another very stylish grill that is charcoal based. This Weber model is easily movable thanks to its relatively lightweight build and its four wheels setup.
This BBQ is more advanced than it looks. Outfitted with electric ignition, a LCD timer and a built in ash catcher. The Weber Performer Deluxe makes charcoal cooking very convenient and relaxing. It's a great choice for someone who enjoys a more old-fashioned style of grilling but enhanced with the benefits of modern technology.
Nothing is more simple to use than a propane gas setup. For someone who cares most about convenience and a quick startup more than anything, the RecoAce 3-Burner has you covered.
This is a very easy and inexpensive grill that has a very large grilling surface area for its price range. With over 500 square inches, you can easily cook a massive meal for several people in no time. This is a fantastic choice for the cook who wants things to be fast and simple.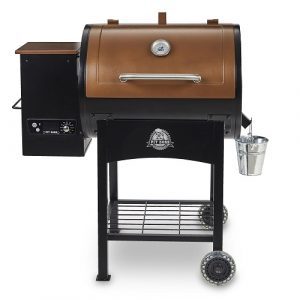 If you want to have as much diversity as possible then the Pit Boss 700 Series Classic is your best bet. This is an exceptional wood based grill that will bring your meats to life with great flavors.  It can reach temperate up to 500F which makes broiling possible.  A large 21 lbs hopper also helps you slow cook by setting it and forget it and let the built in temperature probe and timer to alert you when it's done.
Not only this is a very study rig made out of heavy gauge steel and porcelain, the grill comes in at 700 square inches giving you a ton of cooking surface. The flame broiler will make sure that your hardwood pellets will be put to use in bringing out as much flavor as possible while the porcelain top helps retaining heat and smoke flavor.  The grease capture also makes clean up a snap.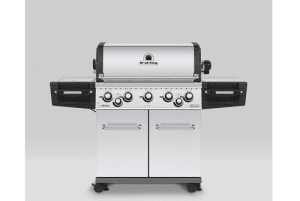 For anyone who really enjoys luxury grilling in your patio, the Broil King Regal may very well be the best of the best. This magnificent propane grill is a fantastic choice for novice and experienced grill masters alike.
Weighing in at a whopping 217 pounds the Regal S590 has 875 square inches of space and comes with 5 burners to tackle anything you need on the grill. From grilled cheese sandwich to the perfect ribeye steak, you can do them all at once.  A side burner let you keep water or soup boiling.  Combined with the electric ignition and stainless steel storage shelves this is a powerful BBQ that is also very easy to use.
Grill Accessories: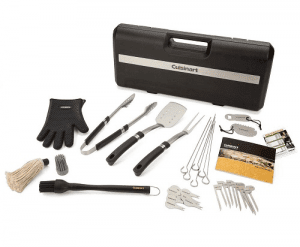 No grilling is complete without some handy tools to properly get the job done. If you prefer a charcoal grill then the Kingsford Odorless Lighter Fluid is great without spoiling the flavor of your food. Having spatulas, brushes, tongs and other similar accessories is important no matter what kind of setup you're using. This 36 Piece Tool Set is an excellent choice for any pit master.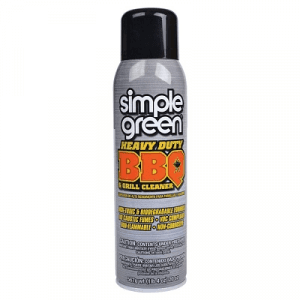 Let's not forget that a clean grill is a good grill, so make sure to use some Heavy-Duty Aerosol Cleaner to remove any kind of grease that stands in your way. Be sure to clean your grill after each use to make sure it's ready for next time. 
Now that you know what to get, you can focus on honing your grilling techniques. Impress all your guests with kebabs, hamburgers, and more at your summer get together.