We hope you love the products we recommend! Just so you know, Men with Kids may collect a share of sales or other compensation from the links on this page.
Everyone's favorite green holiday is rolling around. Celebrating is a must, but it can be difficult to figure out how to best celebrate it with your family, especially when you have kids. In this article, we'll go over some super fun St. Patrick's Day activities the whole family can enjoy. With any of these 10 fun Saint Patrick's day activities, you're sure to feel lucky.
10 Family Activities for St. Patrick's Day
Sure, drinking the night away sounds like a blast. But with kids, it's not always an option. These activities will ensure that everyone has some fun on this Irish-themed holiday!
1. Decorate!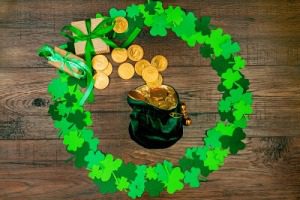 Get everyone involved by decorating together. There's nothing like a holiday-themed house and your kids will love preparing for the occasion. If you're feeling extra lucky, you could hide a leprechaun's "pot of gold" for kids and fill it with treats they'll enjoy. Your kids will love searching for the "gold" and will appreciate it more by decorating in anticipation.
2. Dress Up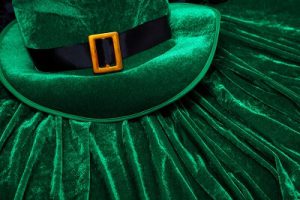 If your kids love to dress up, they're sure to enjoy getting all green for the holiday. It's up to you whether or not those who don't wear green deserve a pinch, but you're sure to enjoy getting festive together. You can also take a quick trip to the dollar store to find cheap attire like festive green beads, or even a hat for your favorite leprechaun.
3. Arts and Crafts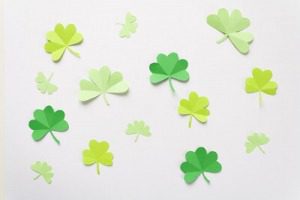 There are a number of family-friendly arts classes available where you can make your own St. Patrick's necklace or paint shamrocks together. You could also find craft kits to use from home for a festive night in. You can look up tutorials for cutting out your own paper shamrocks instead of paper snowflakes online.
If you are looking for good activities to keep your kids entertained, we totally recommend Green Kid Crafts!
4. Amusement Park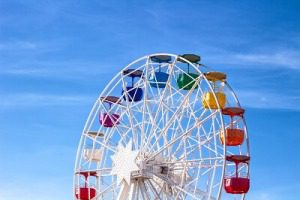 If you're looking for bigger things to do on St. Patrick's day, consider taking the kids to a theme park. Most amusement parks have some sort of theme for holidays, including St. Patrick's Day. Enjoy the rush of going up and down Leprechaun-themed roller coasters. Try to book your tickets as far as you can in advance to avoid surge pricing that may occur from purchasing tickets the day of.
5. Have a Movie Night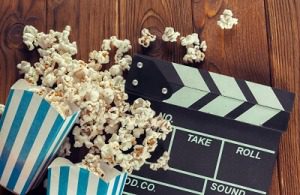 There are tons of family-friendly movies available that will get you in the lucky spirit! You could even melt green chocolate on your movie popcorn for a festive, tasty treat. Have your kids help you prepare your festive popcorn. You could get super fancy and have a popcorn bar of sorts, with different crushed toppings as add-ons for everyone to enjoy.
6. Card Game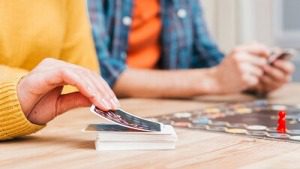 Your Saint Patrick's day activities could certainly include a festive card game. Sit down with your family in festive cozy attire and may the best leprechaun win. If card games are too complicated for your kids, opt for some St. Patrick's Day Bingo.
7. Use Your Green Thumb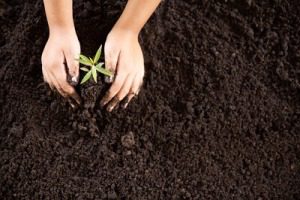 There's no better way to celebrate St. Patrick's Day than making your whole garden green. Take your kids with you to your home improvement store to pick out a plant of their choosing to plant in the yard. Have fun improving your home and learning about gardening together. Don't forget the shamrock garden stakes!
8. Eat Green Food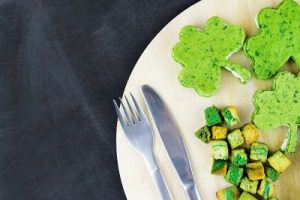 Kids love eating fun-colored foods. You could make green pancakes by using Matcha powder. You can also use green food dye in a number of other dishes to give them the luck of the Irish twist. If you're into baking, you could make cupcakes or cookies and have your kids help decorate them with green icing and sprinkles.
9. Earn Some Coins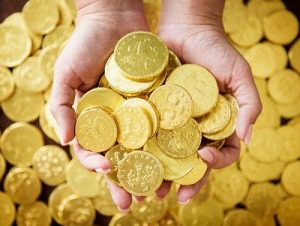 You can't celebrate St. Patrick's day without a pot of gold. Opt for these chocolate coins (we found ours in See's Candies) to share with your kids. You can get creative with how you use them. For example, you could have a tournament with your favorite board or card game and the winner gets the most coins. Or, you could hide them around your house and have your kids find them.
10. Read a Festive Story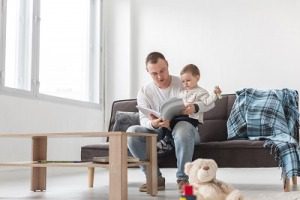 If your kid is a big reader, choose a festive story to read together. Put me in the story has books for all occasions. In addition, you can customize your books. If you have older kids, it may be fun to look up the true origins of the holiday while getting a fun history lesson!
Happy St. Patrick's Day
There you have it—10 fun St. Patrick's Day family activities. Above all, the most important factor is spending time together. Your kids are likely to have fond memories of celebrating holidays together with the family, so make this year a good one! Enjoy getting green with your family.
Planning on putting the kiddos to bed early and perhaps doing a pub crawl this year? Make sure to read our article on the top 7 things to know while doing a bar crawl.