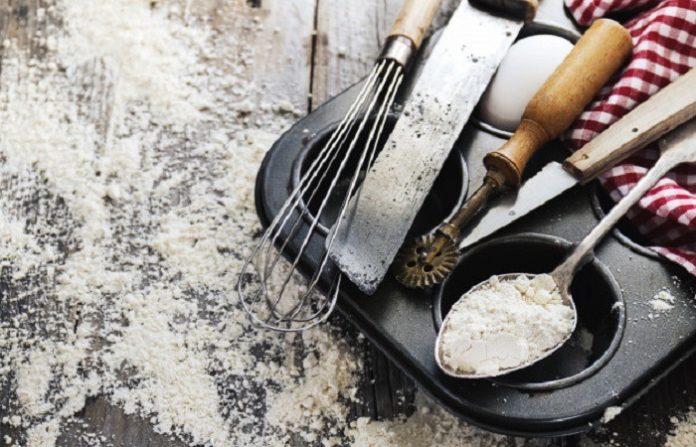 We hope you love the products we recommend! Just so you know, Men with Kids may collect a share of sales or other compensation from the links on this page.
Perhaps you recently started following that special protein diet, or have decided to do away with getting food delivery. Whatever the reason you begin to start preparing your own meals, you will need the right kitchen gadgets to make cooking more enjoyable and efficient. If you're new to cooking and need kitchen (or home) essentials as well, be sure to check out HSN before reading further!

Whether you are a cooking novice or a seasoned home chef, here is a rundown of our top 10 must have gadgets that are bound to change the way you work in the kitchen:
1. Julienne Peeler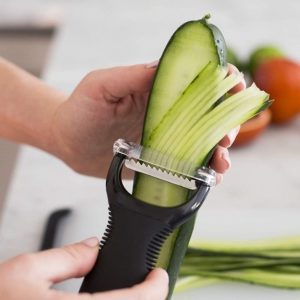 If your new year resolution is to eat healthier food, the julienne peeler blade is a good place to start. This small but versatile gadget comes in handy in making salads, sandwich fillings, and the now popular 'zoodles' or zucchini noodles.
It's made with Swiss technology, and its serrated blade are scalpel sharp guaranteeing super thin cuts. Julienne Peeler is easy to store and dishwasher safe.
See what others are saying about it on Amazon.
2. Over-The-Sink Cutting Board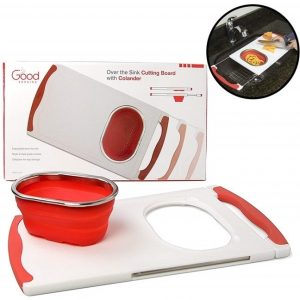 If your kitchen is small with little or no counter space, this gadget is for you.  As the name suggests, it fits over your kitchen sink and acts as an extension of your working space. It comprises of an adjustable chopping board and removable colander that enables you to conveniently wash and chop your vegetables.
Both ends of the board are covered in silicon for stability. Over-The-Sink Cutting Board  is made of food grade BPA free material, it is easy to clean and dish washer safe.
3. The Yolk Extractor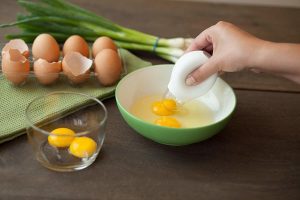 Separating an egg yolk from the white is actually harder than it sounds, if not messier. If you are an ardent baker you might have already came across recipes calling for egg whites, such as the white vanilla cake. Or perhaps you like to start the day with an egg white omelet. Whichever it is, simplify your life by getting an egg yolk extractor!
The yolk extractor is super easy to use- just place it over the yolk of an already cracked egg, squeeze the silicon chamber, release, and voila! The egg yolk gets sucked inside. It is also easy to clean by hand or dishwasher.
4.Waffle Griddle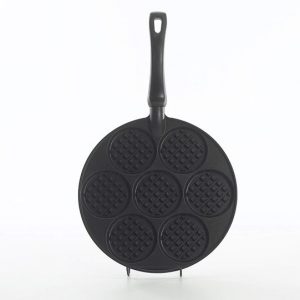 The waffle griddle is by far one of my favorite items in the kitchen. What other gadget can churn out pancakes in the shape of waffles and waffles in the shape of waffles? I must say it has given new meaning to 'Pancake Saturdays' in my house.
The waffle griddle is made out of cast aluminum with a non-stick finish, making it easy to clean and fun to repeat.
5. 2 in 1 Herb Mill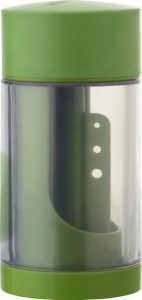 A lot of meat and soup dishes call for herbs such as sage, rosemary, mint, parsley and oregano. While using fresh herbs will introduce delicate flavors into your food, chopping them up by hand isn't much fun, and that's where the magical herb mill comes in.
This 2 in 1 gadget with twin stainless-steel blades does not only mince the herbs, but also removes them from the stem!  Its clear container allows you to see what's going on inside, and as a bonus, it is also easy to take apart and dishwasher safe!
6. Dice and Slice Chopper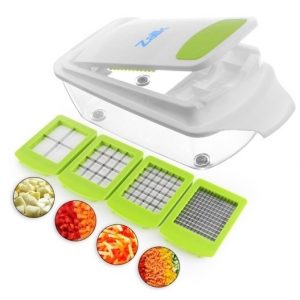 I highly recommend this gadget. You can use it to chop, slice and dice everything from fruits and vegetables to cheeses and nuts.
Made from BPA free food grade materials the dice and slice chopper features superior break resistance, 4 hardened stainless steel discs and dishwasher safe parts. The package also comes with a 4 cup container and a cleaning brush. See what other people are saying about it on Amazon.
7.Cold Bowl On Ice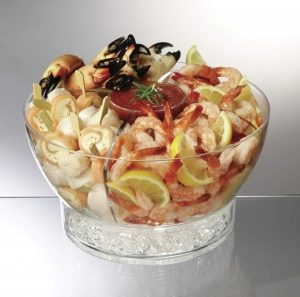 Granted, you might not use the [ cold bowl on iceon a daily basis. It is, however, extremely useful and a must have in your kitchen if you like hosting parties or having cold dishes. All you have to do is fill the bottom tray with ice and your hors d'oeuvres, veggie sticks, or salad on the top where they will stay chilled and fresh for hours.  This means you can prepare for your party in advance leaving you with time to do other things.  It is made of crystal clear acrylic that is break resistant and dishwasher safe.
8. 3 Tier Oven Rack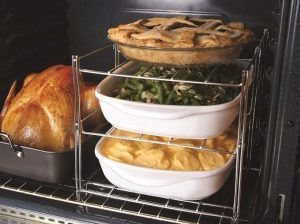 Picture this- it's almost thanksgiving, you have been so busy doing other things but you still have to roast the turkey, make sweet potato pie, mash potatoes and you only have one oven. So how do you make this impossible feast possible?  Take a breath, and get a 3 tier oven rack. This amazing gadget allows you to bake several items at once, making the most of your oven and saving you lots of time. It is made of durable chrome steel and collapses easily for storage.
Talk about having the cake and eating it too!
9. The Garlic Chop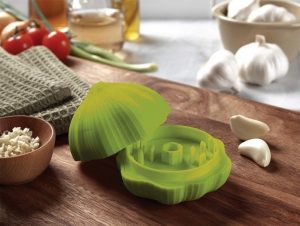 If you have been using garlic for your meats and soups but hate the strong smell on your hands afterwards, the garlic chop is here to save you. This small kitchen gadget will chop, mince and dice garlic and other spices such as chili peppers while leaving your hands odor free.


It is built with strong interlocking teeth and it can chop up to 4 cloves of garlic at once. Each twist on the bulb chops the garlic into finer pieces giving you the option of coarse cuts, dices or garlic paste. See what other people are saying about it on Amazon.
10.Kitchen Shredder Claws
If you cook or roast meat often, then you should consider investing in this gadget. The shredder claws helps you grasp, pull, carve, and shred your meat effortlessly. It is especially useful when doing barbecues or handing turkey. The kitchen shredder claws are melt proof, made with BPA free nylon, and dishwasher safe.
Don't know what to cook? Need some ideas? Check out these high protein meals, especially the third on on the list!
Enjoy!