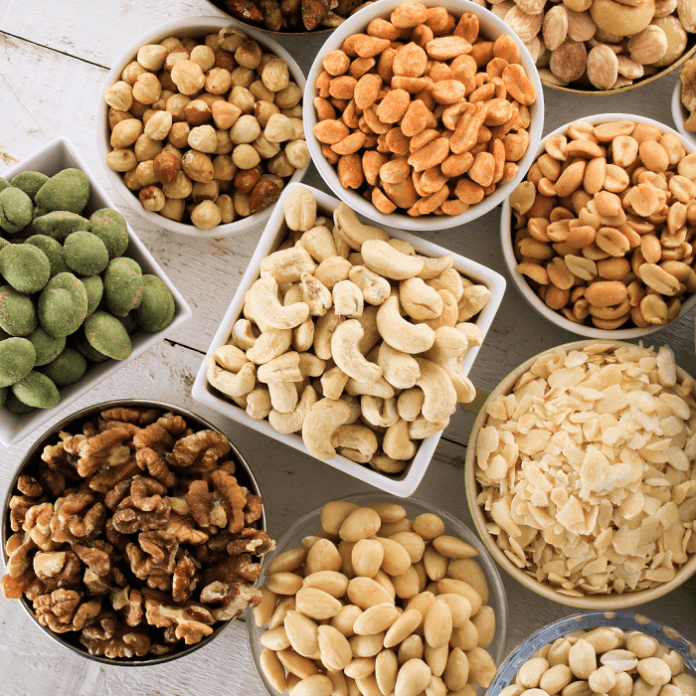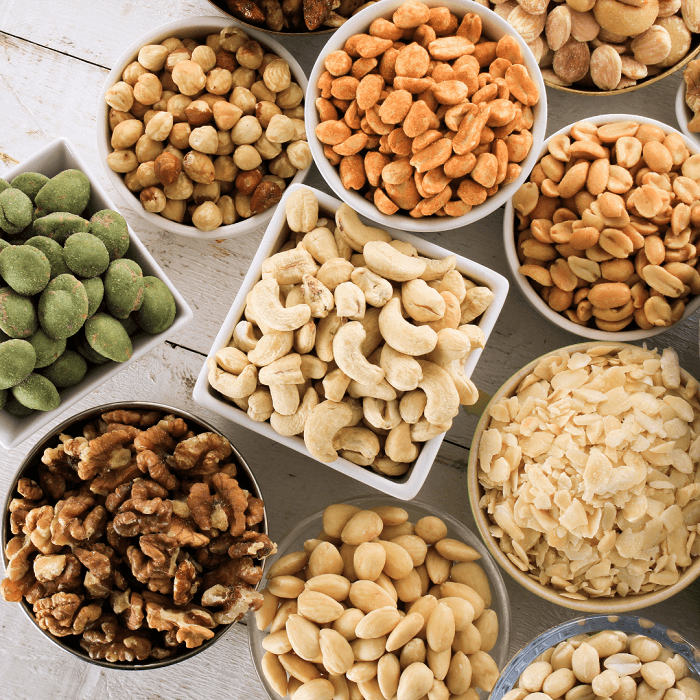 We hope you love the products we recommend! Just so you know, Men with Kids may collect a share of sales or other compensation from the links on this page.
Need any ideas on snacks to keep you full through the day? Looking to help improve your diet to build your muscle? Just looking to drop weight and slim down? While your daily meals need to be nutritious and healthy, the snacks you eat are just important. These 10 high-protein snack ideas are also low in carbs and are great for keeping you full and nourished throughout the day.
Now let's get to the food!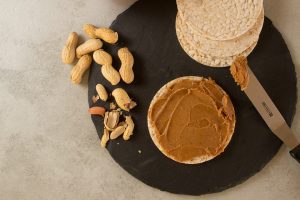 High Protein, Low Carb: Peanut Butter and Celery
Many of you may be scratching your head right now, but peanut butter is indeed a low-carb food that is high in protein. And celery is one of the anti-calorie food where it burns more calories to chew than it contains. Peanut butter gives you 4 grams of protein per tablespoon so a few of these will give you a good dose.  Aim for the low fat or low sugar variety to avoid the unneeded calories.
High Protein, Low Carb: Pumpkin Seeds
These can be a bit on the expensive side if you don't shop carefully, but one ounce of pumpkin seeds can give you five grams of protein along with vitamins and minerals.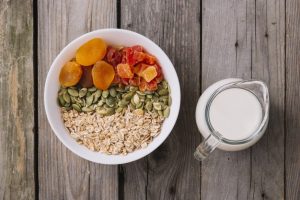 High Protein, Low Carb: Oatmeal
Oatmeal often gets overlooked, but it is a great protein source. Plus, the fiber oatmeal contains will make sure your digestive system is working properly. Half a cup of old-fashioned oatmeal contains five grams of protein. If you are purchasing those extra sugary instant oatmeal packs, they probably aren't as healthy for you.
If you're looking for a high-protein snack idea, protein shakes are usually the first place you'll go. But, with so many proteins shakes on the market, it is important to choose carefully. Don't grab those that are high in calories and carbs. Instead, find a nice-tasting protein shake that is only about 150 calories or so, low in carbs, and contains close to 30 grams of protein per shake.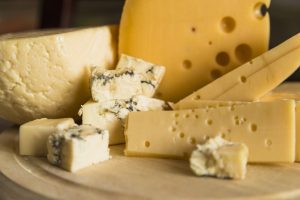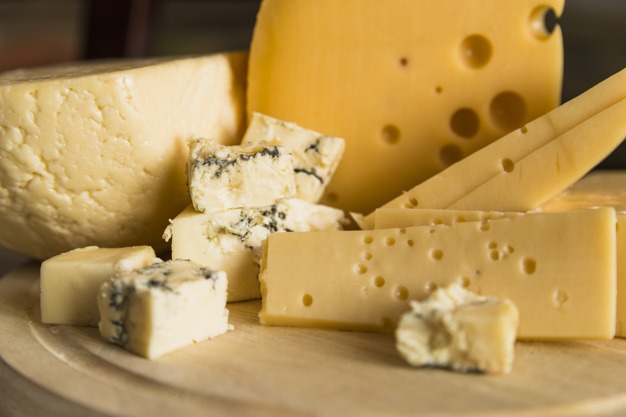 High Protein, Low Carb: Cheese
People instantly think that cheese is high in carbs. And while there are some kinds of cheeses that can have quite a few carbs in them, take some time to read the nutritional label and you will come away with a couple that is low in carbs and perfect for a high protein snack. For instance, one slice of cheddar cheese has seven grams of protein in it.
High Protein, Low Carb: Broccoli
Broccoli is high on my list of food items I can live without. When I order a meal in a restaurant and broccoli comes out on the plate, I just push it off to the side and pretend it is not there. However, if you're looking for a low-carb snack, with high levels of protein it's hard to beat broccoli. One cup of broccoli contains three grams of protein. Being able to get your protein from vegetables can be handy if you are avoiding meat.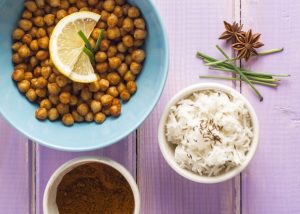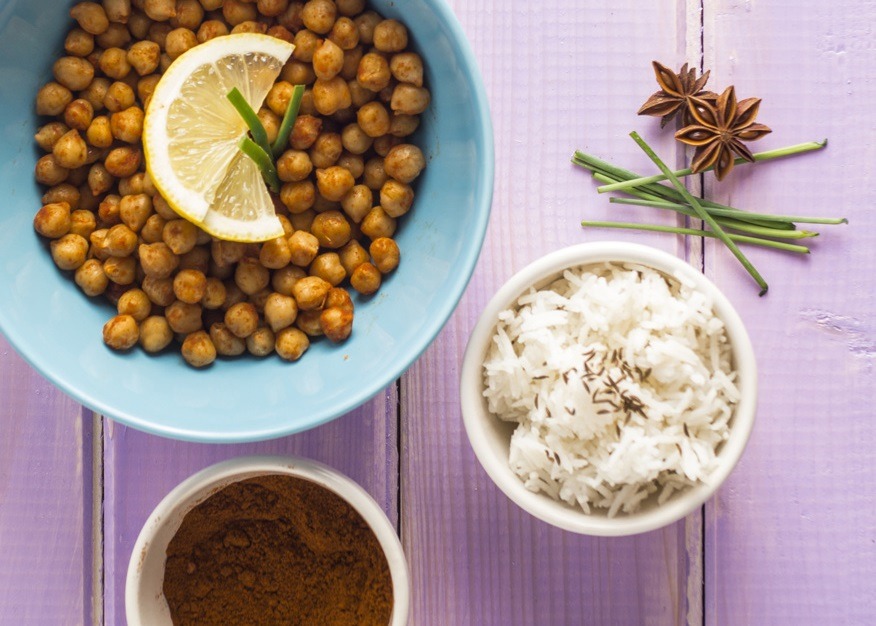 High Protein, Low Carb Chickpeas (Garbanzo Beans)
Beans are a great source for a high-protein snack idea, and chickpeas are the ones that give you the most bang for your buck. They are high in protein and fiber. One cup of cooked chickpeas has about 15 grams of protein. Not too shabby!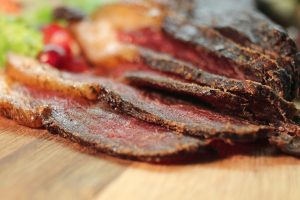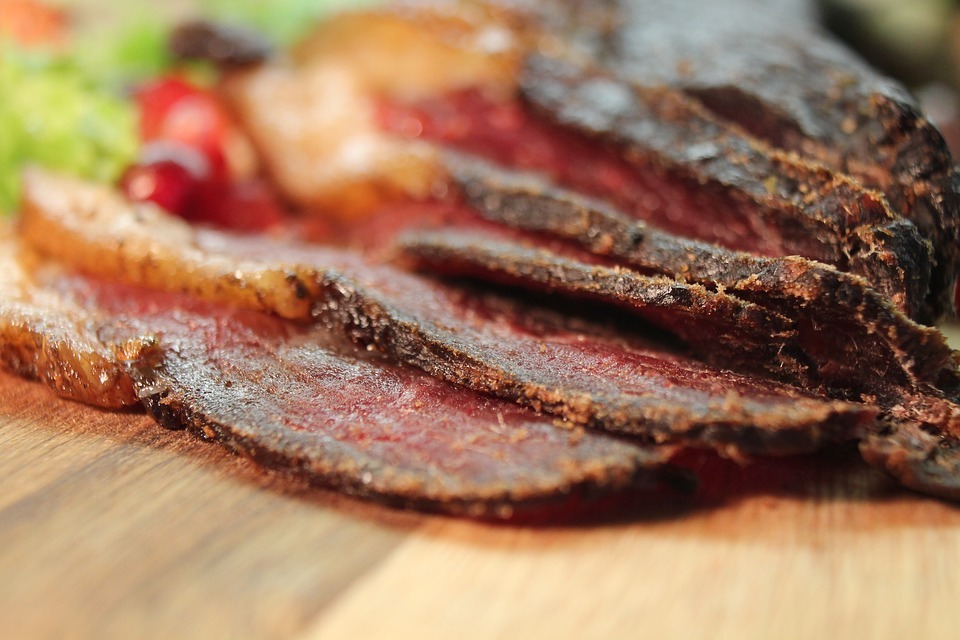 High Protein, Low Carb Beef Jerky
Put down those potato chips that are full of unhealthy calories and pick up some beef jerky instead. Back in the old west, people used to carry jerky around with them all the time. It was the perfect snack as it was tasty and it lasted forever. Plus, even just a little amount of it could provide you with 12 grams of protein or more.
Turkey Roll-Ups
When I get those sandwiches that are made nowadays without bread and just wrapped in lettuce, they usually leave me with a big mess on my hands. However, a turkey roll-up is easy to make and could easily provide you with 10 grams of protein. Simply take a couple of slices of turkey and roll up some vegetables with a bit of cream cheese. A quick and healthy snack!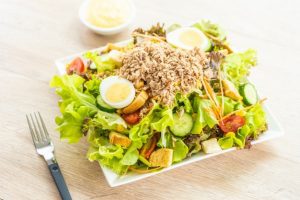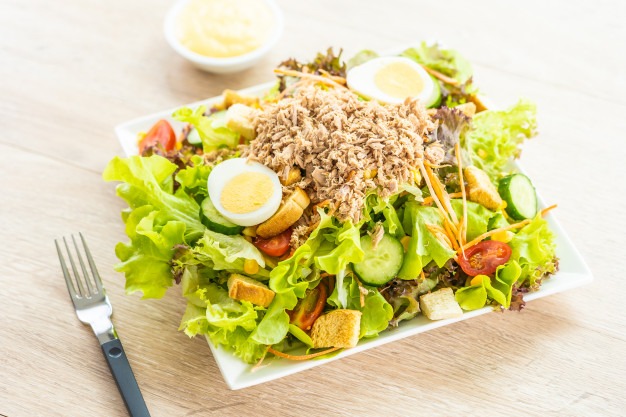 A Can of Tuna Fish
Depending upon the size of the can, you are looking at anywhere from 20 to 30 grams of protein in a can of tuna fish. I just open the can, squeeze out the excess water, and eat it on a couple of crackers.
Hopefully, these ten high protein low-carb snacks will provide you with enough options so you never have to go back to eating chips and cookies. These healthy alternatives should become a food staple for the entire family.
Prepare these snacks ahead of time and you will be more likely to grab them when you are looking for something to munch on. 
Looking for other protein-rich foods!? How about these delicious yet healthy protein-rich flourless brownies!
Happy healthy snacking!