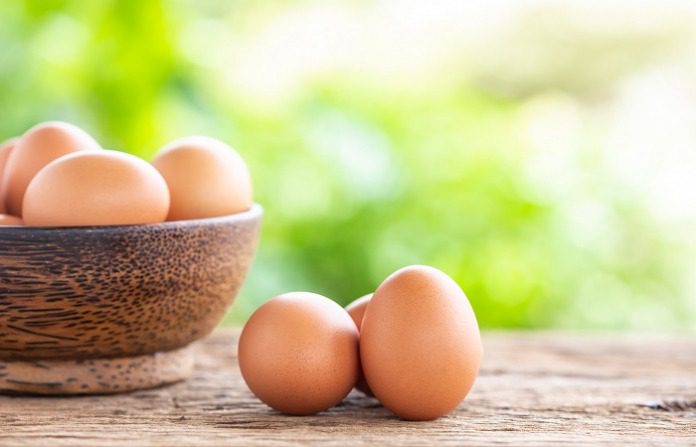 We hope you love the products we recommend! Just so you know, Men with Kids may collect a share of sales or other compensation from the links on this page.
Getting in your daily protein can be difficult, especially without spending loads on supplements. Luckily, eggs are a financially-friendly food that gives you loads of protein and added nutrients with each meal. Plus, with all these egg gadgets, cooking is even easier.
Best of all, eggs are super versatile and can be prepared in an endless amount of ways. That's why we're sharing some of the best egg gadgets for the kitchen below. In no time at all, you'll be devouring scrambled, poached, and hard-boiled eggs with the help of these handy tools.
Need some groceries? Check out FreshDirect! Looking for some quick ways to get your breakfast or nutrition in? Be sure to try out Pressed Juicery. Don't forget to use CODE: ROOTS-MWK-10.
Put away that spatula and get ready to see eggs in a whole new light. Enjoy all of the nutrients and delicious flavor you'll get from utilizing any of these 10 egg gadgets for the kitchen.
If you love cooking or baking, you might like Stonewall Kitchen! They have an amazing selection from baking kits, to jams, or sauces.
10 Best Egg Gadgets for the Kitchen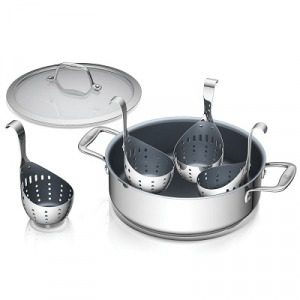 This egg poaching pan is no doubt one of the best egg gadgets for the kitchen. The pan includes 4-detachable nonstick egg poaching cups and a compatible nonstick stainless steel carrier. Plus, the embedded tempered glass top allows you to watch your eggs as they cook. You can also use this handy pan to cook specialty dishes like creme brulee.
Looking for something that pairs will with a poached egg? Check out Wild Alaskan Company for sustainably sourced fish that can be shipped right to your door! Oh and use PROMO CODE: TRENDY15 at checkout for $15 off your Wild Alaskan Box!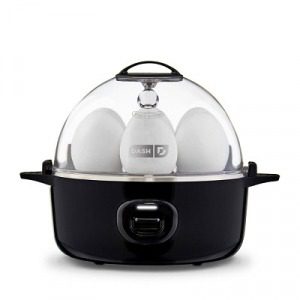 If you're a supreme egg lover, this express egg cooker is a must-have. The egg cooker is one of the best egg boiling gadgets as it allows you to prepare hard boiled, soft boiled, or even scrambled eggs in a matter of minutes. Notably, the cooker is dishwasher safe so you'll be able to keep it fresh for daily use.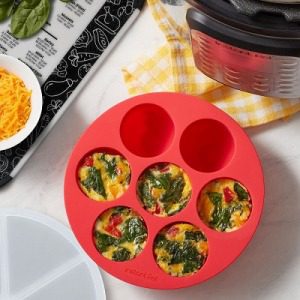 Move over, Starbucks! This egg bite pan makes taking your own mini fritattas a breeze with its flexible design. You can use this egg bite pan in a conventional oven, Instant Pot, or microwave for a whole host of cooking options. Best of all, it comes with a matching lid for easy fridge storage when not in use. For its simple yet sturdy design, this is definitely one of the best egg gadgets for the kitchen.

Egg bites are great to have at any time of day, just pair it with some tasty steak and you can have that for dinner! Check out Snake River Farm for high quality meat that can be delivered right to your door! I mean, who doesn't love some good steak!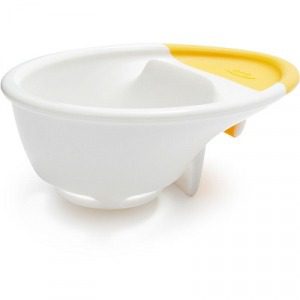 Are you constantly having difficulty separating your egg whites from the yolk? If so, you need one of these egg separators in your life. The 3-in-1 separator fits right onto the edge of your mixing bowl for adding convenience. You can crack your eggs directly on the device, and the tool's design prevents unwanted yolk from dripping down into the bowl.
Looking for some wine delivery services to go with your tasty egg dish? Give Wine.com, Wine Insiders and Plonk Wine Merchants a look! They have the worlds largest selection of wine, we are sure you will find your favorite wines there!
One of the best egg gadgets for the kitchen the whole family will love is this adorable egg cooking mold by Fred. The mold makes it easy for you to prepare smiley-face shaped eggs to truly make your mornings sunny-side up. As an added bonus, this egg cooking mold can be used for forming fun-faced pancakes as well.
6. An Egg Whisperer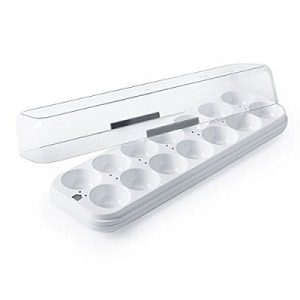 This eggcellent egg whisper gadget lets you know the freshness level of your eggs based on its embedded density scanner. It's a great pick if you're constantly buying fresh eggs from local vendors. Or, if you don't eat eggs all that often, this is a great way to quickly check their freshness level. The Quirky Egg Minder connects with your smartphone and sends you notifications when your eggs are going bad to prevent waste. This is truly one of the most futuristic egg gadgets for the kitchen.
7. These MultiPurpose Egg Holders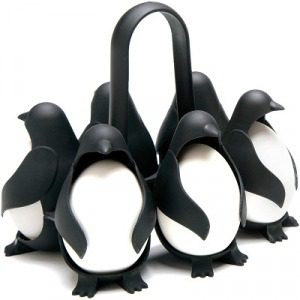 You won't be able to resist these decorative egg gadgets for the kitchen. These egg holders, shaped like penguins, can be used as hard or soft boiled egg cookers as well as a simple storage solution for the fridge. Your kids are bound to get a kick out the "egg-guins", holding or cooking up to 6 eggs at once.
8. Hard-Boiled Egg Peeler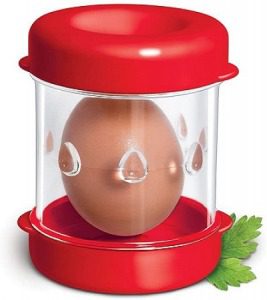 For one of the most essential egg gadgets, you'll need to check out this hard-boiled egg peeler. Simply place your hard boiled egg in this peeler's main chamber, add a tiny bit of water, and shake! Soon, your egg will come out properly peeled without you having to strain your fingers or nails.
9. Microwave Egg Cooker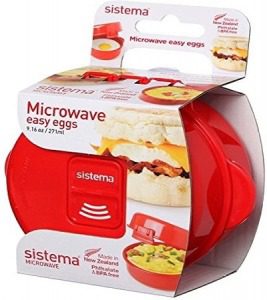 Many of us love eggs but simply don't have the time to properly prepare them with our on-the-go lifestyles. Luckily, this microwave egg cooker poses the perfect solution for enjoying eggs as you're dashing out the door. The egg cooker prepares poached and scrambled eggs. It's also freezer and dishwasher safe, making this cooker extra flexible.
10. Easy Egg Opener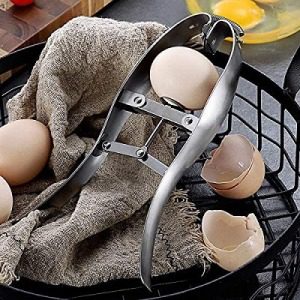 If you're into bulk baking or simply have trouble opening eggs without proper mess, you may benefit from using this easy egg opener. The opener makes cracking open eggs easy without exerting extra pressure on your end. This easy egg opener is ultra durable as it's made out of food-grade stainless steel.
You're bound to get great use out of these shell-shocking tools. Enjoy eating delicious eggs with any of these superb egg gadgets for the kitchen.
Be sure to get all your protein in! Here are some foods that high in protein that you should check out.