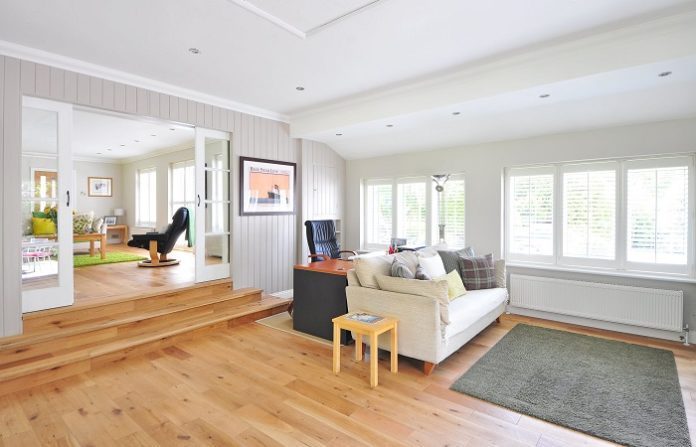 We hope you love the products we recommend! Just so you know, Men with Kids may collect a share of sales or other compensation from the links on this page.
A home needs to have a sinuous rhythm for maximum functionality. Having objects speckled all over the place not only makes the house appear frenzied but it's also time wasting. Imagine having to constantly rummage through clutters of utensils to find a scraper or rift through a heap of folded laundry to find a guest towel. Cabinet storage accessories combine style with functionality, allowing you to have the additional space you need. Here are the top 10 'must have' accessories for cabinet storage in 2018.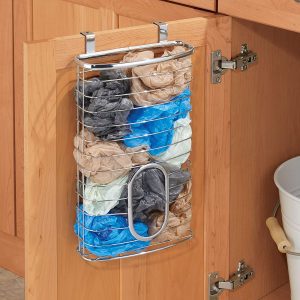 We all use them, yet we don't always have a designated location to store them in unless it's cramping them inside a utensil's drawer or under the sink counter. Plastic bags often end up scattered or crumpled up into any free space in the kitchen. To de-clutter your kitchen, consider purchasing a large basket that offers plenty of room to store your grocery bags. This accessory can be used in the garage, laundry room, utility rooms, and much more.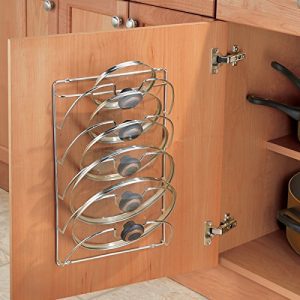 How you store your lids is important. If you are like most people, you probably take the easy way out and stack them on top of each other then throw them in a cupboard. The inevitable bumps and slides lead to scratched and scuffed pan lids. Plus, stacking your lids makes it thorny to track down the lid you need while cooking. Stop the madness and use an effective method to organize and stash away your kitchenware. If your kitchen allows for it, consider storing your pots and pans lids on an accessory rack inside your cabinets.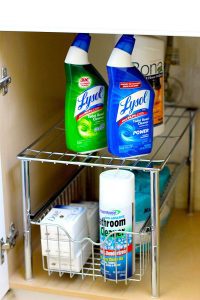 One of the most disorganized spots in most homes is the cabinet under the bathroom or kitchen sink. This tiny space has a giant pipe running through the middle which makes it hard to work around. However, installing a removable shelf accessory can help maximize the space you have. Purchase a stackable sliding basket for easy access. This unit fits well into the allocated cabinet space and increases a home's organizational capabilities.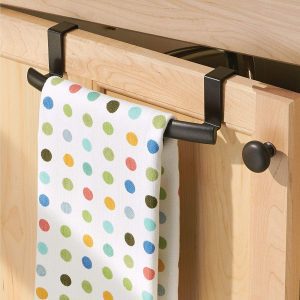 Similar to curtain rods, towel bars have so much untapped potential. Take them out of the bathroom, and these bars become de-cluttering superstars, capable of holding tons of items out of the way. The bars can go beyond kitchen linens; think about hanging your shoes, cleaning supplies, kitchen utensils, and even tools and plants. A simple towel bar accessory can help organize your entire house.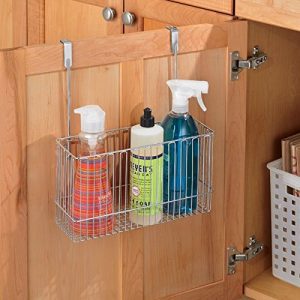 With lots of cleaning supplies speckled around the house, it can sometimes be hard to find what you need, when you need it. These accessories will make your chore list so much easier to tackle. Instead of having to take multiple trips to corral all your cleaning essentials, stash them inside a storage basket and out of sight when you are done. Even if the space you have is a few inches next to your dryer or washer, an itty bitty basket can hold all your go-to essentials.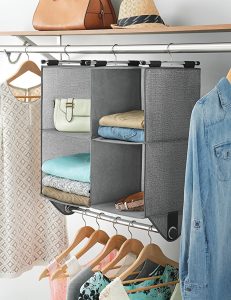 A closet can easily turn from organized to a disaster zone. There is something very fulfilling about opening the doors to a clutter-free and organized closet. You will be able to organize your closet and double the space with an easy-to-install wardrobe storage accessory. Such units can be used to store clothes, shoes, blankets, towels, or even your kids' toys.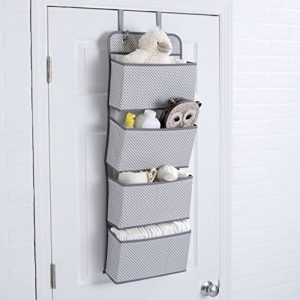 An adjustable organizer rack allows you to make use of the otherwise wasted space on the back of a door. These hangers can be hooked behind a door or attached to the wall. They are perfect for storing toys, books, and other items.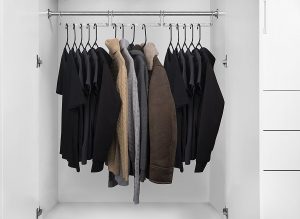 Are you and your significant other always fighting over closet space? How often do you wish you had more closet space to hang your clothes in? The enhanced design of space-saving cascading hangers can fit a wide range of closet rods. This accessory can be hooked onto an existing wardrobe rod without any drilling. Simply fit the hooks onto your wardrobe rod and hang up to 6 hangers per rod, creating ample cabinet storage.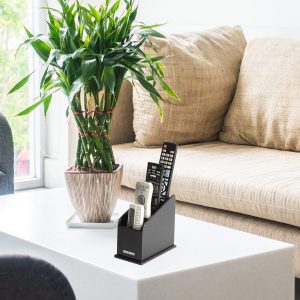 You've just hooked a mega audio-video entertainment setup in your home, but a mountain of remotes are now scattered all over your coffee table. A remote control storage organizer can be used to safely store all remotes inside a cabinet. This is a great solution for keeping all remotes hidden away for a clutter-free environment.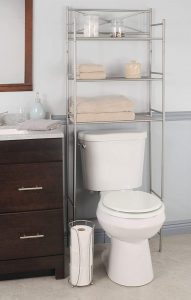 Are you tired of a cluttered bathroom? Consider purchasing a bathroom storage unit that can fit seamlessly over the entire counter commode. It's a great spot for storing toiletries, towels, tissue paper, tissues, and other bathroom accessories. Simply slip the hooks over the door, and you are good to go.
If you lack cabinet storage space or your home doesn't have any room for remodeling, installing cabinet storage accessories might be just what your home needs.
Don't forget to share these tips with friends that also need help organizing!