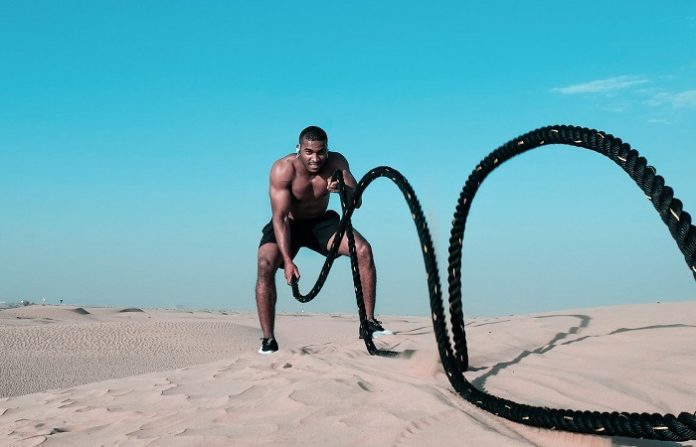 We hope you love the products we recommend! Just so you know, Men with Kids may collect a share of sales or other compensation from the links on this page.
Everyone and their brother can now be seen wearing their Fitbit to track their daily steps, but a Fitbit can do much more than that. There are other ways to use it besides just sticking with the basics as it has much more to offer in the fitness world than just a mile tracker. Follow these tips below to boost your Fitbit into your new workout buddy.
Fitbit Coach App
Fitbit has added a Fitbit Coach app. It does cost a bit extra, but their coaching will pick out workout programs based on your goals. The Fitbit virtual Coach will record your data and constantly deliver content and tools that could further assist you as you progress. It will even make recommendations for you to try video and audio assisted workouts based on what you are trying to achieve. This is like having a personal trainer that is attached to your wrist with handcuffs all day long. However, it is much less expensive and won't make going to the bathroom awkward.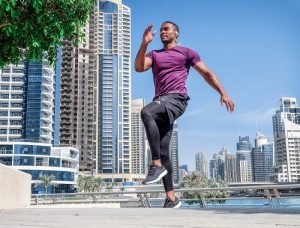 Save Time By Letting Fitbit Create Your Workout Mixtape
Remember the first mixtape you made whether it was just a playlist on your phone or through an actual cassette tape? It was probably for yourself and you just listened to it in your car. The next time you constructed such a thing was maybe for that girl you liked, as you wanted to share your love of certain music with her. That probably didn't work out so well. Now it is time to let Fitbit take over your workout anthems with their Pandora station: Fitbit's Motivation Mixtape. It may not have the Rocky theme song playing every other song as you would like, but a little variety might be a good thing.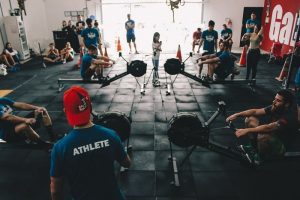 Join the Fitbit Community
You just can't escape social media nowadays, but Fitbit's Community is a bit different than being bombarded with cat videos on Facebook from your lovely Aunt Martha. Community will actually add a bit of competition to your life, and in turn, inspire you to improve upon your fitness goals. You can join a group with individuals that have like-minded interests such as weight loss, exercises, and nutrition. You may ask questions of the group that you have always wanted to be answered. Well, as long as they are fitness related questions I guess.
The other two categories for Community are Friends and Feed. Friends will allow you to see all of your buddies' fitness information every day. There is nothing quite as motivating as knowing your sister halfway across the world is doing more miles than you. Plus, as you meet more people in the Groups section, you will continually have new people to monitor and compete against. The Feed section will enable you to leave comments for other people, either cheering them on or heckling them for their slacking. Also, you can join Fitbit local events where you can get together with others that are interested in improving their health and fitness in a social community.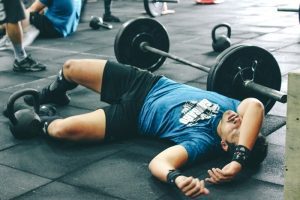 Track Your Restful Sleeping
Sleep is a strange thing. If you don't get enough of it, you will eventually become cranky and possibly go insane. This is where Fitbit can be of assistance. It will track your sleeping and let you know when you could use a couple extra hours here and there. You need adequate rest throughout the week, especially with training so hard and keeping to a packed work schedule. It is nice to have Fitbit act as a second mother and remind you to hit the hay a bit earlier.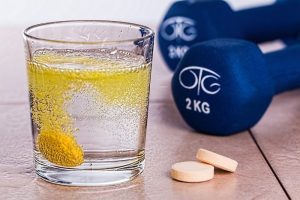 Remember to Hydrate
If you don't have proper hydration, you are putting yourself at risk. There is nothing worse than becoming dehydrated at an inopportune time. Plus, drinking water throughout the day actually improves your metabolism and is the perfect weight loss beverage. Fitbit lets you set your water consumption goal and instructs you throughout the day to drink up.
Fitbit's PurePulse
If you have a Fitbit that has a heart rate monitor then you can be certain that you are always in the correct heart rate zone for an optimal workout. No longer are you going to be allowed to dog it through a training session. The Fitbit PurePulse will inform you of your training success or failure by tracking your heart rate throughout your workout.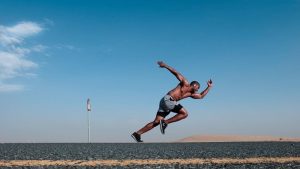 Fitbit's Cardio Fitness Score
Not only will Fitbit track your miles, but it can provide you a score on your fitness routine. It will monitor how your body uses oxygen during your workouts and give you a constant tracking of your cardio fitness score.
While you could purchase many different items to monitor your fitness and inspire further goals, Fitbit can offer you all that and more. It can track your miles, your weight, amount of calories burned, provide workouts, rate your training, and hold you accountable. Fitbit really is your best workout buddy.
Stay healthy, happy and fit!