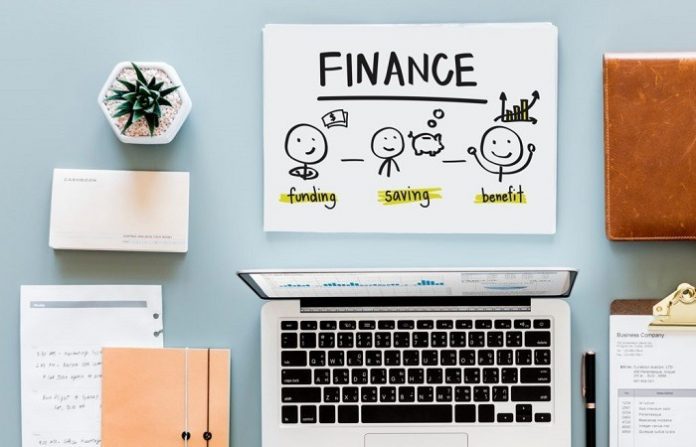 We hope you love the products we recommend! Just so you know, Men with Kids may collect a share of sales or other compensation from the links on this page.
We hope you love the products we recommend! Just so you know, Men with Kids may collect a share of sales or other compensation from the links on this page.
Being a responsible parent means having money in the bank for emergencies. You may be thinking that it is not possible with your salary. However, a wise man once told me that it is not how much money you make, but how much money you save. Listed below are ten finance tips that will have you saving money in no time.
Get your taxes done by a tax pro in an office, via video, or by phone. Or do your own with expert, on-demand help. Go check out H&R Block now!!
Also, make sure to keep your checking accounts and finances in order with banking and checking products from Checks Unlimited.
Looking for Low Insurance and Want to Shop Right? We have all the answers to your questions with Smartfinancial. Smart financial help you to how to shop for car insurance and can save you up to 40%. They only compare affordable insurance quotes from the best insurance companies. Get a free insurance rate quote today.
Automatic Deduction:
It is simple to set up an account at the bank that will automatically take money out of your paycheck every week and store it away in a savings account or something similar. If you don't see the money, then you won't spend it. And soon you will have some serious money piling up just in case you need it. If you are looking for an awesome mobile banking platform, check out GO2bank, which offers no minimum balance required to make an account. Best of all, no monthly or hidden fees!
Looking for ways to earn extra money? Try Seated! With Seated, you can get paid to eat dinner. Yes we said it, how good does that sound!

Stocks:
If you have enough knowledge of the stock market, it can be a great tool to see your money doubling over the years. If you're interested in starting, or you've been doing that already, make sure to check out Robinhood, a stock trading app that lets you invest in the companies you believe in, with no commission, and on top of that you get a free stock signing up!
If you're looking for a place to trade your stocks, check out TradeStation its a great place for trading stocks!
Cryptocurrency:

 
Similar to stocks, those who have a high knowledge of the market can experience huge gains through investing their spare cash in cryptocurrency. Be warned though, the increased volatility of the cryptocurrency market can work for or against you. Check out Coinbase for a cutting edge platform that enables you to buy and sell cryptocurrencies in real time!

401K: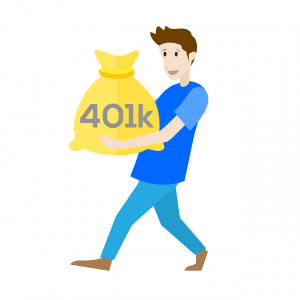 Many employers offer 401k benefit to their employees. In fact, many of them also match your employee contribution. If you aren't participating in 401k through work, you are basically leaving money on the table.
Save Money on Insurance:
We know insurance, whether it be car insurance, life insurance, or another type of insurance, is not the most glamorous topic of discussion. However, insurance is a necessity, and this article is designed to help save money on your day to day needs. Because of this, we recommend Smart Financial, which offers great prices on insurance, from home to auto and to commercial, and everything in between. Saving money in this area is a great way to free up cash that can then be used in other areas, not to mention protect your most cherished belongings!
Money Back Credit Cards: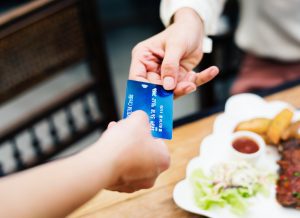 It is best to leave your credit cards in your wallet especially when you are trying to save money.  But credit cards are great if you know how to take advantage of the cash back bonuses they offer and pay off the balances every month.
We put almost all of our bills on a single credit card every month about $5,000 in total, as we receive a 2 percent cash back when we pay it off on time at the end of each month. May not seem like much, but 2 percent of $5,000 is an additional $100 we receive back every month. That saves us well over $1,000 a year.
Check out Creditcards.org to find the best credit card the fits not only your needs but also your wants!

Utilize apps like Shopkick to receive rewards on your everyday purchases and online shopping. After accumulating enough points you can redeem them for gift cards to larger retail stores. Shopkick works with a number of different retailers, so this app will likely help you get a little back after your shopping trips!
Are Costly Vacations Really Needed?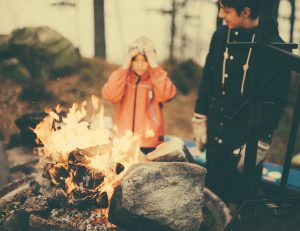 If you are counting your pennies, the last thing you should do is to shell out thousands of dollars on a three-day vacation. Some of the best vacations I ever took cost less than $100 dollars. My parents used to take us camping for a few days at a nearby lake. Being able to go on vacation and only have to spend $100 for a family of eleven is huge.
Avoid the Non-Essentials:
You definitely don't need those cigarettes and alcohol in your life as it is just a financial drain on your bank account, not to mention they are bad for your health. Rather than getting the $6 latte from the world-known coffee shop on the way to work perhaps you can learn to make it yourself before you leave home. Save money on the non-essential items and you will be better off in no time!
If you are a person who loves great deals and saving money! Capital One Shopping can help you save on products you need! With Capital One Shopping you can get better prices with real time help from other shoppers.

Cancel Unused Memberships:
You know that couple's gym membership the two of you have? It is costing you about $100 a month and you are only going there two times a month. Most of the exercise routines and yoga posts are available free online on demand. Cancel any unused memberships in your life that you don't use enough.
Don't Become House Poor:
Too many people live above their means; big house, luxury cars, branded clothing. They believe they can afford the new house they just bought, but they often forgot about the exorbitant property taxes which comes with the house purchase, not to mention the increased maintenance and up-keeping costs. If you are planning to purchase a house soon, try finding a state that has a lower property tax rate, or none at all. You'll be saving some serious money if you stay within your means or below them.
Or, think of other ways to make money off your home. Perhaps you can Airbnb it out during the time of year you are off on vacation or not at home. Becoming an Airbnb host is simple and can definitely help you make money off your property!
You Don't Really Need that New Car:
While everyone likes to have a new car, there is nothing wrong with driving around in a used one that has over 100,000 miles on it. Sure, you probably want to look amazing out on the road with that new Jeep gleaming in the sun. Save that money instead and let it build interest until your car can't run any longer.
Buying Generic Is Not Being Cheap:
Generic items are just as good as brand name, especially when it comes to food. You are just paying extra for the label and their advertising. Go with generic items while shopping and your grocery bill could be cut in half. If you're looking for more money saving tips, click here!
Pay Off Your High-Interest Loans First:
If you have two loans of a similar amount and one has an interest rate of 8 percent and the other one has an interest rate of 15 percent, pay off the high-interest loan first. The same goes for your mortgage payment. If you only pay the required amount every month towards your house, you will end up paying twice as much as you've borrowed.

Buying a $150,000 house is tough enough to fit in a tight budget, but paying an extra $150,000 in interest over those 20 to 30 years is something you should do your best to avoid.  Paying an extra mortgage payment per year will on average saves 4 years off a 30 years mortgage.
Saving money while spending money is actually a thing, so go ahead and try it out!
Capital One Shopping compensates us when you get the Capital One Shopping extension using the links provided.