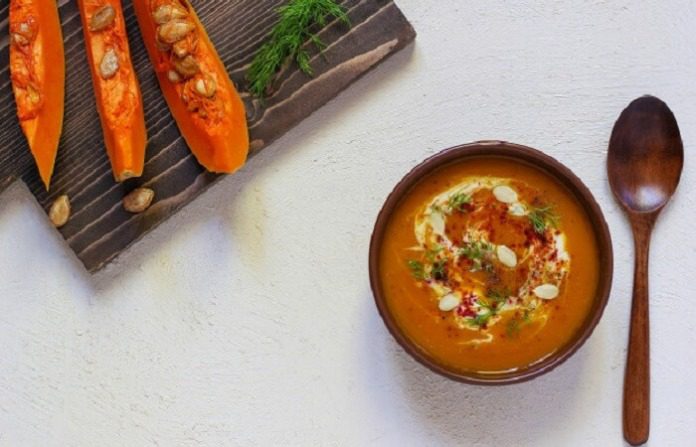 We hope you love the products we recommend! Just so you know, Men with Kids may collect a share of sales or other compensation from the links on this page.
There's nothing more comforting than a warm, delicious bowl of soup after being out in the winter cold. These 5 soup recipes utilize some of the best winter ingredients, and you're sure to end up with a scrumptious, hearty soup this winter. 
Best of all, some of these recipes utilize a slow cooker or crockpot, so you can come home to freshly prepared soup with no trouble at all.
Are you planning to join cooking classes this holiday season? here we have an amazing option for you. Take an in-store or online cooking class with Sur La Table. Choose from a curated lineup of classes taught by professional chefs. Learn to prepare exquisite dishes with Sur La Table, no matter your skill level. They are passionate about cooking and entertaining, eager to share all they know.
The Best Winter Soup Recipes
The best soup recipes for winter utilize harvest and winter root vegetables. The reason is that these vegetables grow at a time when we need their vitamins and minerals the most. So, don't skimp on these essential roots!
We've even made it easy by providing ingredient lists and recipe instructions for each soup below.
1. Hearty Slow Cooker Veggie Soup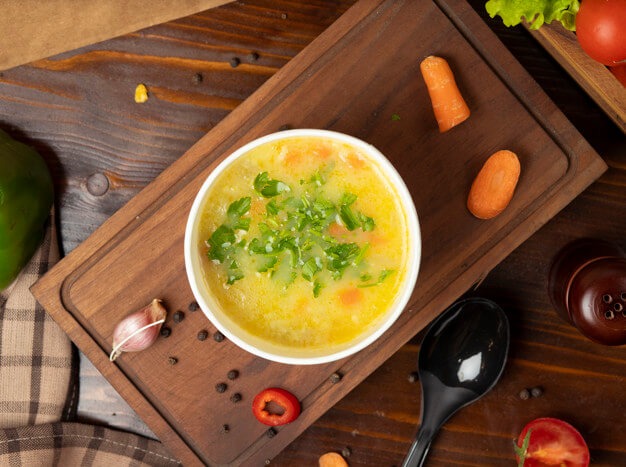 This soup is packed with winter vegetables and will fill you up with nutritious vitamins. Be sure to also check out Farm Fresh to You to get all the veggies needed for this recipe shipped right to you.
Ingredients:
5 cups of chicken stock

2 tbsp of olive oil

4 potatoes, washed and chopped into cubes

2 zucchinis, chopped into 24 equal-sized pieces

2 carrots diced and peeled

1 large red onion 

1 16 oz. can of chopped tomatoes

3 diced celery stalks

2 tsp of salt

2 tsp of black pepper 

4 springs of fresh thyme
How to Make It:
Over medium heat, sauté the onions and celery for about 6 minutes in the olive oil. If you happen to have a stovetop-safe slow cooker

 insert, use that instead of a pan to cut down on dishes. 

If applicable, move the onions and celery mixture to the slow cooker. Add in zucchini, potatoes, thyme, chicken stock, chopped tomatoes, salt, and black pepper. Stir lightly.

Set the cooker on high heat for 4-6 hours. 

Salt and pepper to taste. 

Then for an aesthetically pleasing look, pour the soup into a wide-rimmed soup bowl which can be found at HSN!

2. Quick and Easy Chicken Noodle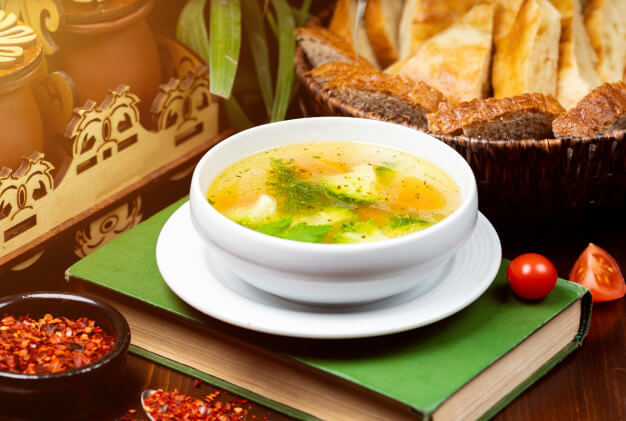 Chicken noodle soup is a staple around the cold winter months, and this quick and easy recipe is sure to please. You can also freeze portions of this soup batch for later use. 
Ingredients: 
2 bay leaves

½ tsp dried oregano

3 tsp of chopped Italian parsley

1 tsp pepper

2 tsp of salt, or to taste

2 tbsp of olive oil

3 garlic cloves, finely cut

1 cup of chopped celery

1 sweet onion chopped finely

8 cups of chicken broth

1 cup of carrots peeled and sliced

10 oz. of egg noodles

2 cups of chopped cooked chicken (you can use store-bought rotisserie chicken if you would like to save time)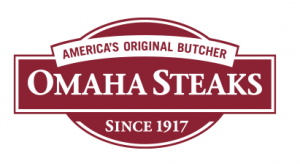 ~Advertisement~
How to Make It: 
In a large, deep pot,

heat the olive oil over medium heat. Add in carrots, onions, and celery, and sauté for about 6 minutes. Stir regularly, making sure the vegetable mixture is evenly cooked. Add in minced garlic and cook for another minute.

Pour the chicken broth into the mixture and stir in the seasonings. Bring the mixture to a boil for about 5 minutes. 

Add in the egg noodles and boil for about 10 minutes. 

Stir in the chicken and parsley. Add in salt and pepper to taste. 
3. Simple Tomato Soup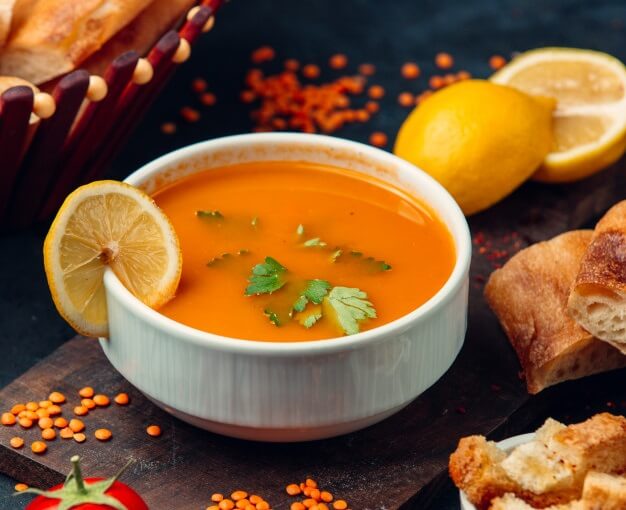 The perfect addition to grilled cheese, this recipe is super simple yet super tasty. 
Ingredients:
1 can of crushed tomatoes

2 cups of water or vegetable stock

4 tbsp of butter 

Salt to taste
Just need a few ingredients? Check out Instacart and have them delivered right to your door!
How to Make It:
Cook the tomatoes, salt, and butter in a deep pot for about 5 minutes.

Add in stock or water. Allow mixture to simmer for about 40 minutes, stirring occasionally. 
4. 4-Ingredient Pantry Soup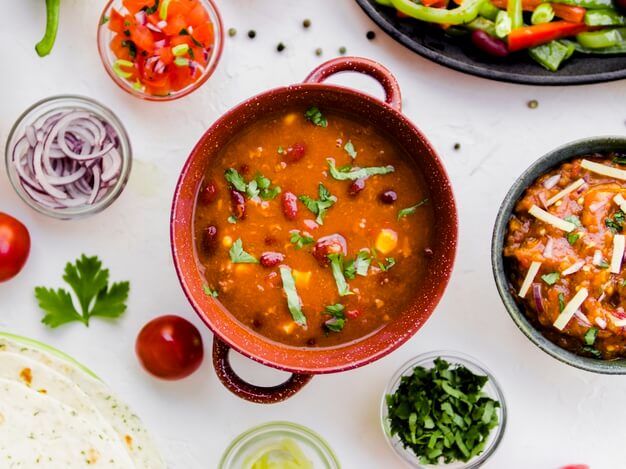 If you're snowed in from the grocery store, you can make this simple soup using common ingredients you can find in your pantry. 
Ingredients:
2 cups of chicken broth or vegetable stock

½ cup of black beans

½ cup of salsa

¾ cup of cooked chicken
How to Make It:
In a deep pan, heat all ingredients over medium-low heat until warm. Add salt and pepper to taste. 

That's it! If you want a vegetarian option, substitute fresh avocado for the chicken.
5. Easy Cream of Mushroom Soup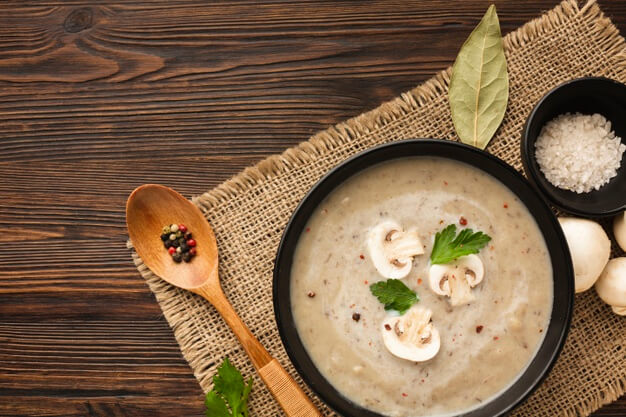 Delicious and nutritious! Here's our favorite quick and dirty cream of mushroom soup recipe. 
Ingredients:
5 tbsp of flour

20 oz. of chicken broth

Salt and pepper to taste

2 tbsp of butter

½ lb of sliced mushrooms

1 cup of half and half

½ cup of chopped onion
How to Make It:
Sauté butter, mushrooms, and onions over medium-high heat until tender.

Mix flour, seasoning, and broth until smooth. Combine with mushrooms. Bring to a boil.

Lower to a simmer and add in half and half. Serve once thoroughly combined. 
More Winter Recipes
And there you have it! 5 easy soups you can make from the comfort of your home during the chilly winter season. Looking for more winter recipes? Check out our crockpot and slow cooker recipes, plus 4 ways to cook mac and cheese!