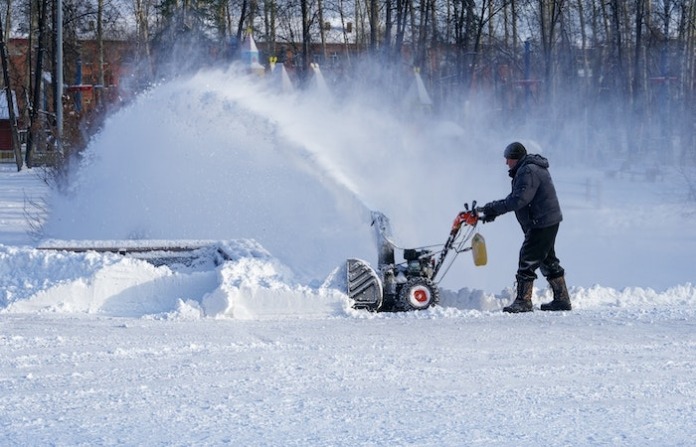 We hope you love the products we recommend! Just so you know, Men with Kids may collect a share of sales or other compensation from the links on this page.
Is your winter checklist for home maintenance in place? If not, it's time to roll up your sleeves and start preparing your home for the coldest months of the year.
It's pretty easy to forget or ignore the importance of preparing your home for winter. Staying inside and sipping hot tea next to the fireplace might be the only thing on your mind for the chilly season. However, as the days get shorter and the nights get frozen, you must check off your winter maintenance tasks. This is the only way to avoid uncomfortable surprises or expensive repairs.
Plus, your winter home maintenance checklist will guarantee that you'll stay secure at home and enjoy a peaceful winter, making the most of your house's efficiency. In this article, we'll help you prepare your winter checklist for home before settling for the cold winter. Ready? Let's dive in!
5 Tasks for Your Winter Checklist for Home Maintenance
1. Find Out If Heat Is Escaping Your House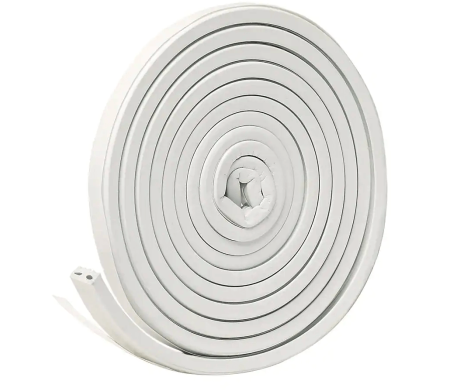 With heating prices going up, the last thing you want is to spend money only to have heat escape your house through door cracks or poor insulation. In fact, around 31% of home heat is lost through walls and ceilings. So, to avoid wasting money every time you turn on the thermostat, make sure to use weather stripping around windows or door cracks. 
For example, you can use this White EPDM Cellular Rubber Weather-Strip Tape Cushioned Ribbed by Home Depot. You should also check your basement for air leakage since there are often lots of holes created to fit vents and pipes from indoors to outdoors. Make sure to use Gaps and Cracks Insulating Spray Foam Sealant to fill in any gaps. You can also use it to seal gaps behind walls near outlets and plumbing fixtures.
2. Stock Emergency Supplies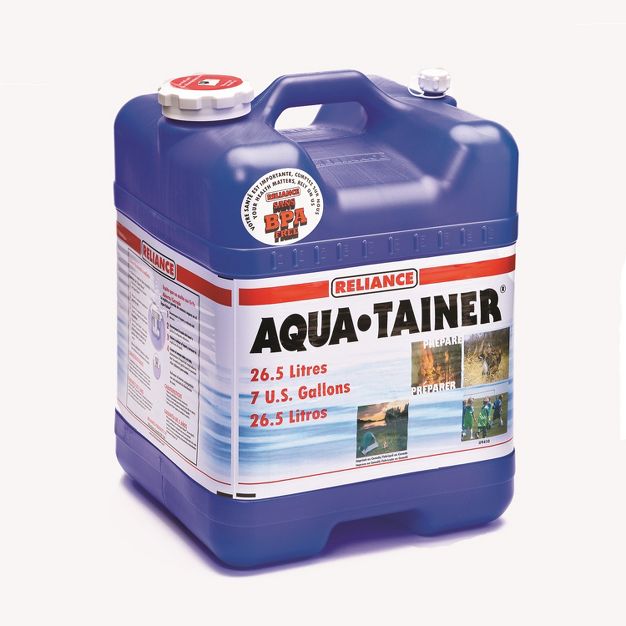 If you live in an area prone to winter storms, the last thing you want is to find yourself trapped in a house without the necessary supplies. Especially considering that in the last years, the number of power outages in the US has increased six-fold, you must be prepared. So make sure to stock lots of water and canned non-perishable foods. For example, you can purchase this Reliance Aqua-Tainer Water Container 7 Gallon and this 10-oz Bpa-free Food Storage Container to stock your water and food.
Additionally, if you have a fireplace, make sure to stock up on extra chopped wood and fire-starters so you can stay cozy and warm inside during the winter months. Check out this White Birch Firewood and these Fire Starters (16 per pack). If you don't have a fireplace and would like to avoid the expense of purchasing one, check out this Northwest 54″ Electric Fireplace, which will make an excellent all-season piece for your living room.
3. Clean Out Your Gutters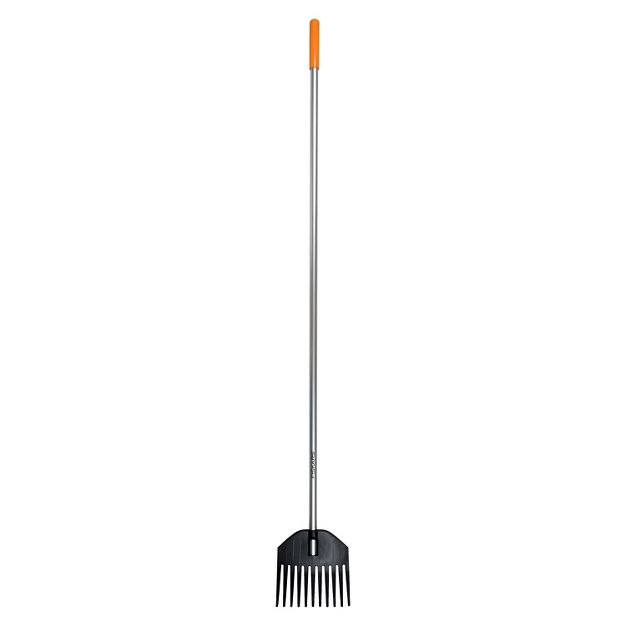 Next on your winter checklist for home is cleaning your gutters. If you have trees close to your home, then it's likely that your gutters are full of leaves and debris. Before winter arrives, you want to clean everything away. Otherwise, you risk flooding your exterior or damaging your ceiling and foundation due to rain waters not being properly directed.
The optimal way of cleaning your gutters is to hire a professional. This will save you the task of climbing up on ladders or getting your hands dirty. However, if you're a do-it-yourself type of person, a small rake is the easiest way to remove the leaves from your gutter. Check out this Fiskars 66″ Shrub Rake from lightweight aluminum, ideal for raking between tight spaces.
4. Clear Ice From Your Roof and Trees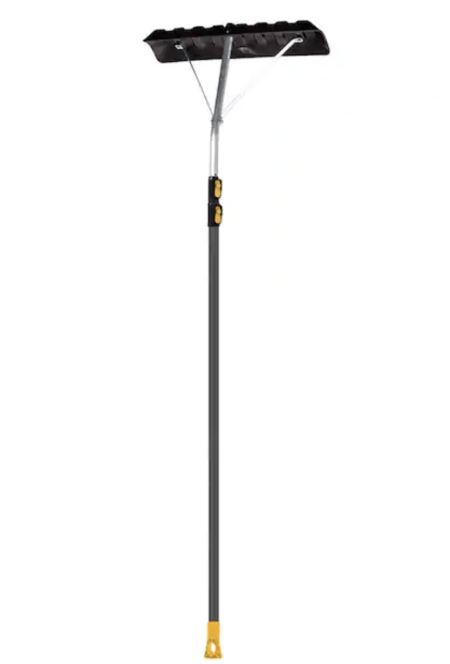 Another safety hazard to remember is clearing off snow from trees since it can cause them to snap and break off (for the most safety, learn how to drive in snow, too). This also applies to your roof and gutters. Make sure to use a telescopic roof rake like this 86 in. Aluminum Handle 17 ft. Telescoping Roof Rake to easily brush snow off the roof. Additionally, to prevent icicles from forming in your gutters, make sure they're clear of debris and dirt. Hire a roofing expert in case they form since knocking them off from below can be dangerous.
5. Check Your Smoke and Monoxide Detectors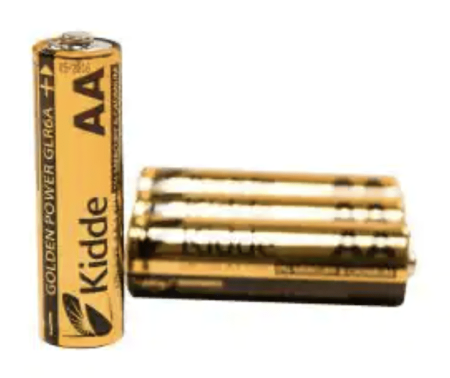 Last but not least on our winter home maintenance checklist is checking your smoke and monoxide detectors. During winter, fresh air flow inside our houses is minimal. This means it's easier for dangerous gases like carbon monoxide to build up. In addition, the air in your home tends to be dried out due to heating systems. Therefore, if something catches fire, it'll escalate quickly.
To avoid that, you must ensure that your smoke and monoxide detectors are running correctly. Change the batteries if necessary by using these AA Smoke Detector Replacement Batteries. This will ensure that you're alerted and that your whole family is safe.
Ready for a Winter Wonderland?
Hopefully, our tips on what to include in your winter checklist for home maintenance will allow you to enjoy a carefree winter in your cozy home surrounded by loved ones. Remember, there's no such thing as bad luck, only poor preparation. So make sure to get your supplies ready and jump into this year's chilly months!