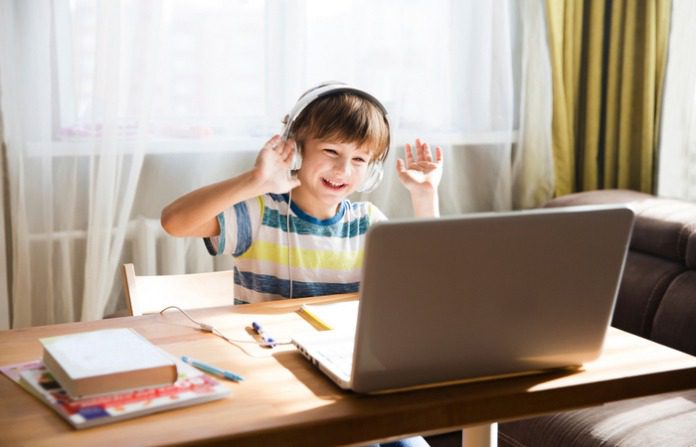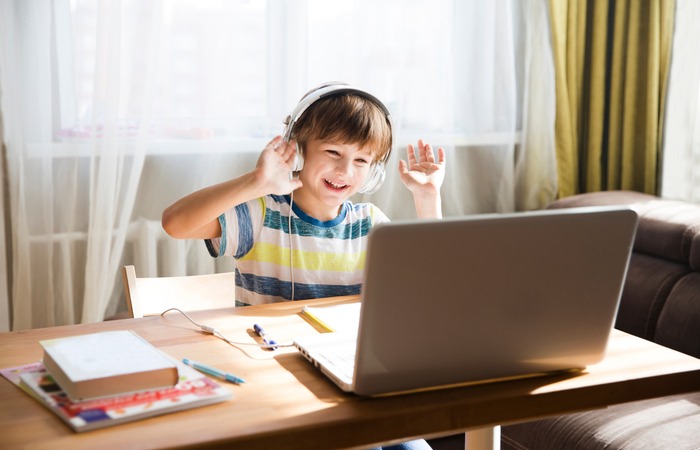 We hope you love the products we recommend! Just so you know, Men with Kids may collect a share of sales or other compensation from the links on this page.
Even if the school year is coming to an end, you can still keep your children engaged and active with these summer online classes for kids!
Just because summer break is just around the corner doesn't mean the fun and creativity of learning has to end! These summer online classes for kids are great for keeping your little ones engaged when they're not in school while also sparking their imagination and teaching them new skills they can take with them through life. And who knows – they just might find a new passion or hobby!
1. Music Classes on Udemy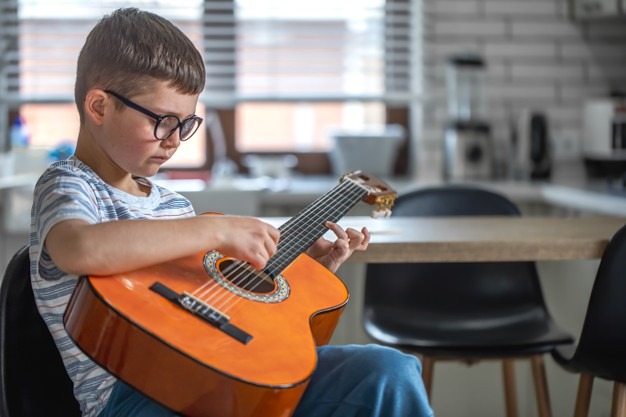 Keep those little fingers busy with a beginner's music class held on Udemy. There are hundreds of musical summer online classes for kids available, including Piano for Kids and Beginner Ukulele. Even if it's their first time playing an instrument, they'll walk away learning how to play many different songs and even to read music! If you have pre-school aged children at home, you can also sign them up for this intro class to melody, rhythm, and movement to lay the foundation for one day learning an instrument.
2. Computer Science Foundations with Brilliant – From Age 10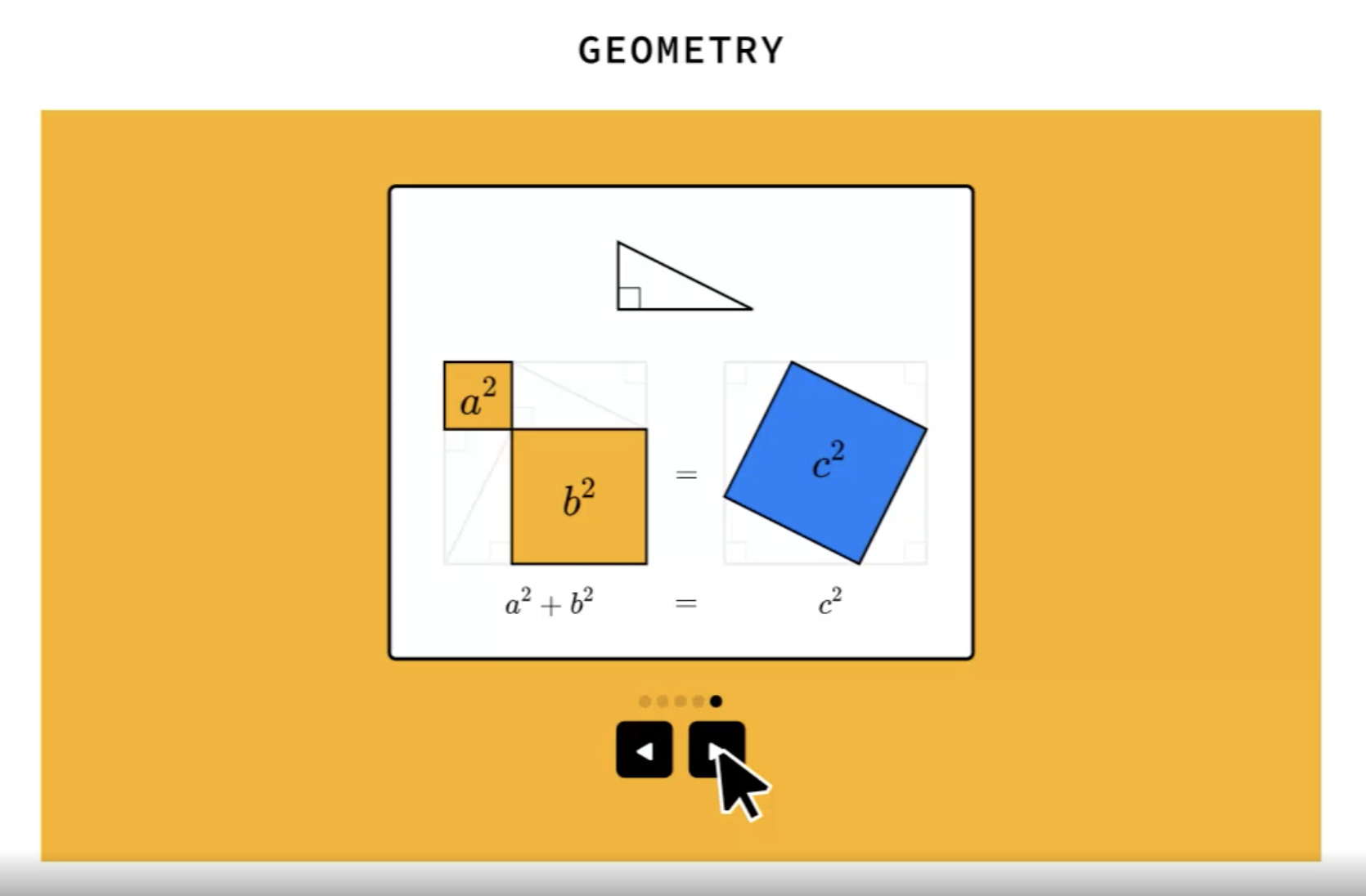 Math and computer science may not be everyone's strong suit, but thankfully the folks at Brilliant have made those skills much easier to learn. Ideal for older kids or teens, their Computer Science Foundation class teaches the basics of coding in a fun, easy-to-comprehend environment. They also have classes on data science, statistics, and calculus if you're hoping to sharpen those skills before the new school year rolls around.
Eliminate hefty textbooks that take up so much room and try RedShelf. RedShelf offers an array of digital textbooks to are less expensive than traditional textbooks. Easily accessible from any device, RedShelf has built-in study tools to help your kids study smarter.
3. Critical Thinking Skills with Homer
With unique classes targeted towards the 2 to 6 age group, these Critical Thinking classes by Homer will keep your child's mind active through the whole summer. Younger learners will focus on memory and sounds, while older kids will be taught more complex strategies like problem solving – all in a fun and engaging mobile app they can take anywhere. Besides Critical Thinking, Homer also has classes for reading, math, creativity, and social & emotional engagement.
And if you have the knowledge and background to make online classes and courses for kids, you should check out Teachable. They offer an all in one platform for video creators to make, edit and share their classes and courses online for money!
4. Art Classes with Skillshare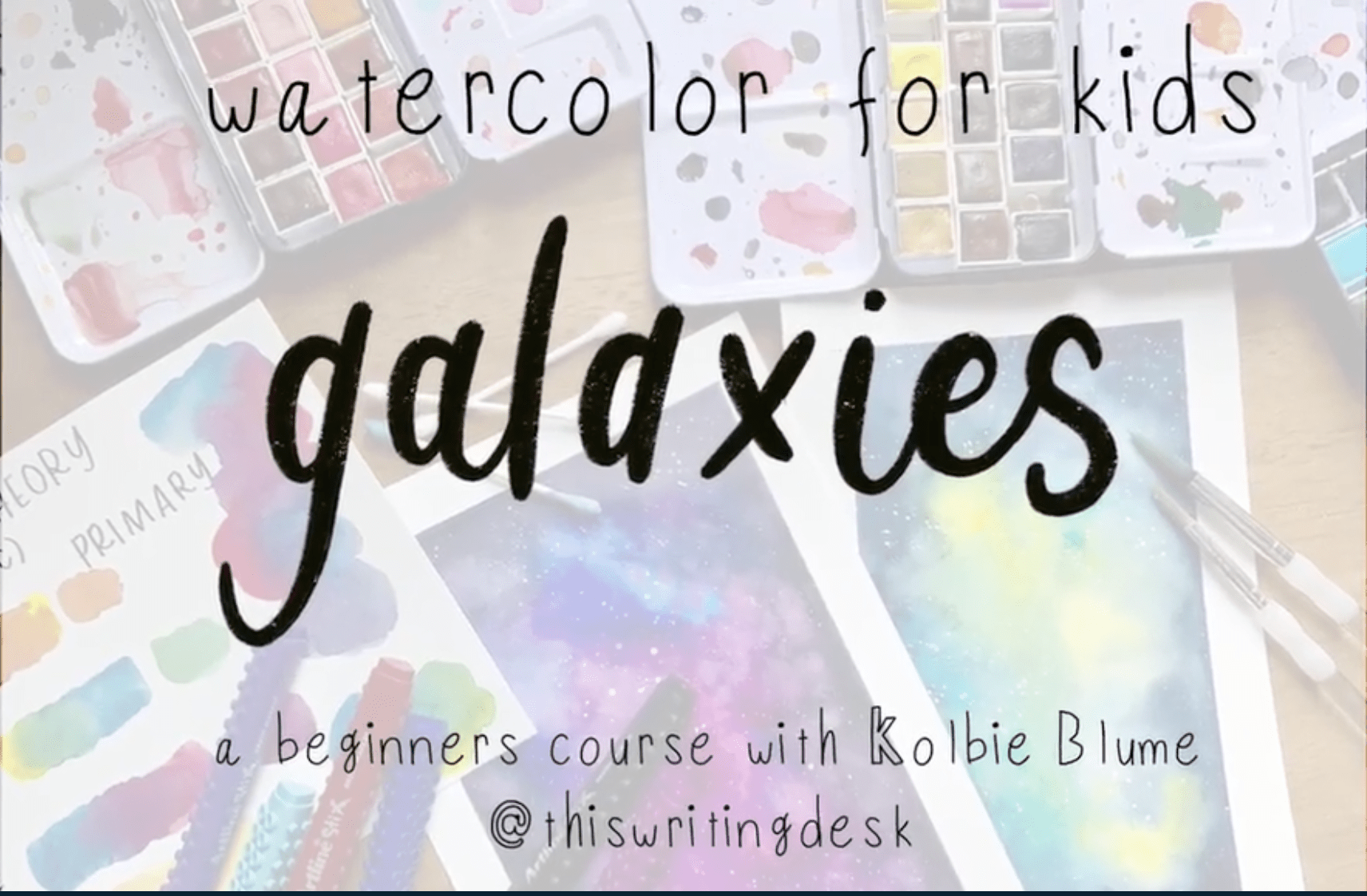 If you have a little Picasso or Monet on your hands, then grow their creative minds with an art class on Skillshare. Watercoloring and cartooning are just a few unique classes that are offered on their platform. You can also make sure they are prepped with all the necessary materials by giving them a monthly KiwiCo crate filled with different art projects and supplies so they can utilize what they've learned.
5. Game Coding with Codakid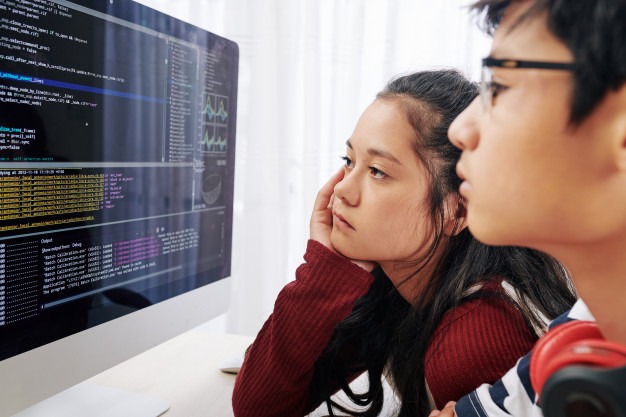 Why let your child spend hours a day playing video games when they can build their own? Codakid offers nine different Game Coding classes where they can learn the basics of Python, Javascript, or Unity to craft their own virtual, interactive world. These classes are suited for kids age nine and up.
6. Adventure Academy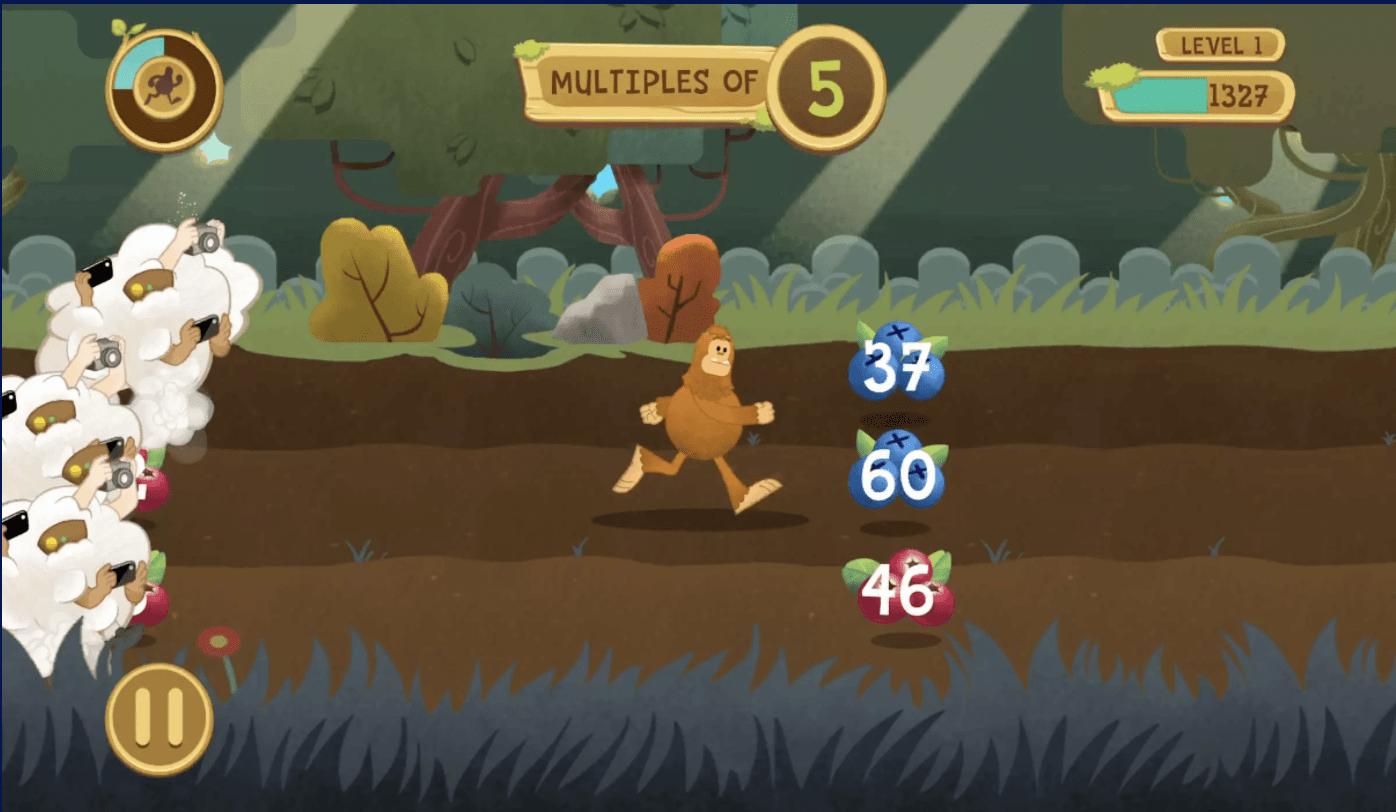 For comprehensive lessons that help with summer learning online for kids, check out Adventure Academy. This game allows your child to attend a virtual school where they can walk around campus, meet new friends (real and virtual), attend classes on different lectures on math, science, and reading. It's ideal for kids age 8-13 who want to stay active in this school-like environment while still having fun at the same time.
7. ABCmouse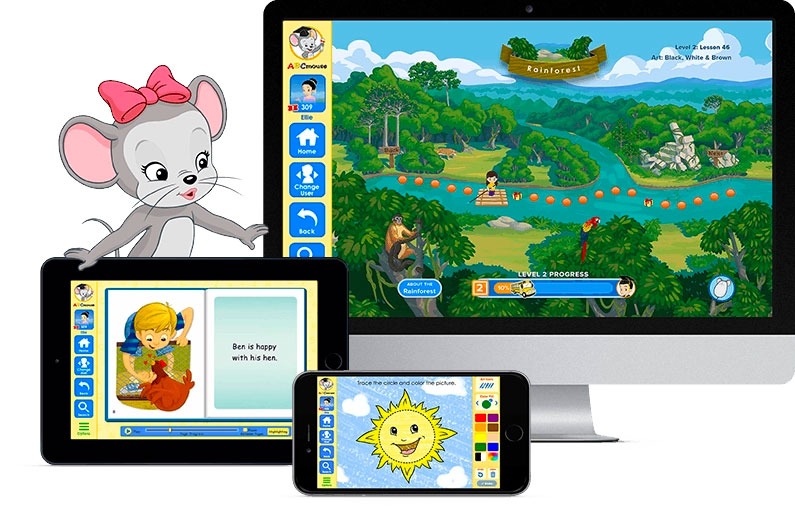 Made by the same minds who brought you Adventure Academy, ABCmouse is a step-by-step learning program geared specifically for kids between the ages of 2 and 8. It includes over 850 lessons and 1,000 different activities based on reading comprehension, math, science, and art. Whether your little one is learning a new song about numbers or solving an online puzzle about wild animals, ABCmouse is a great summer learning online for kids program.
8. Science and Engineering with Udemy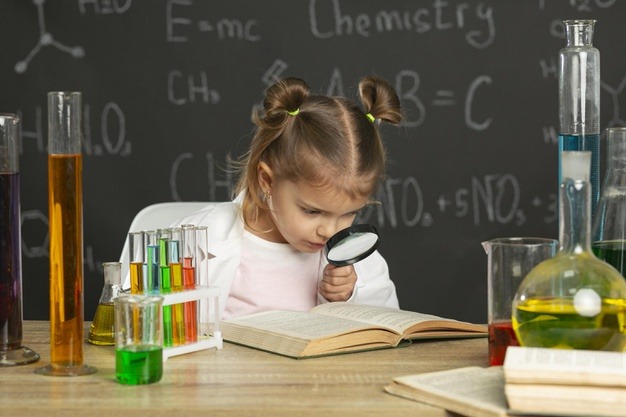 These aren't your average science fair projects! These Science and Engineering Projects for Kids class on Udemy gives them the power to build and invent their own toys, games, and experiments all from the comfort of their home. They'll learn how to make straw rockets, lava pens, and shoebox projects (plus tons of other projects) using materials they have at home. Pair this newfound knowledge with the Science Expeditions Subscription Box from Little Passports, and you'll keep them active for months to come.
Busy parents – we know how hard it is to keep your kids active when they're not in school. However, these summer classes make it easy for them to stay engaged with learning while also teaching them something new. 
If you're looking for other ways to support their learning online, check out this article on ways to make their at-home learning environment more kid-friendly. And don't forget to take a peek at our other fun DIY projects (like this DIY felt food tutorial or this homemade Play-Doh tutorial)  to keep them busy throughout the summer.