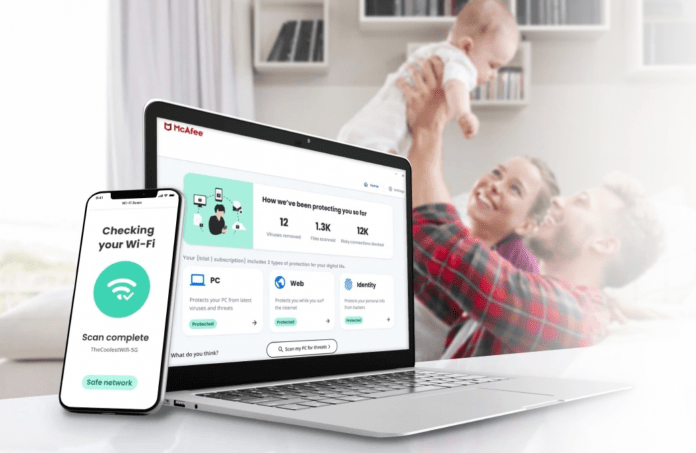 We hope you love the products we recommend! Just so you know, Men with Kids may collect a share of sales or other compensation from the links on this page.
The internet has become a vast and expansive space in the last few decades. Amazing things are happening on the web (like virtual happy hour). And we all have access to things we never dreamed of decades ago. It's important to remember that we need to make sure we keep ourselves protected. It's well-known that the accessibility of the internet gives individuals a chance to do nefarious things. So, consider looking into the best identity theft protection software out there!
What is Identity Theft Protection?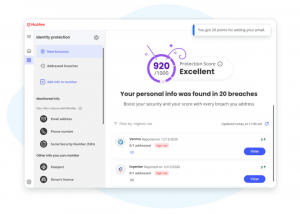 Identity theft protection monitors websites and internet databases with personally identifiable information (PIF). Including things like bank account information, social security number, and driver's license numbers. This software seeks out suspicious sites holding your information and notify if it's found online and available for criminals to use for crimes like opening credit cards in the customer's name or selling on the dark web.
Moreover, the best identity theft protection services have identity theft coverage. These services will engage if your information is compromised. They typically offer up to $1 million in coverage to help you recover from identity theft (available in the U.S. only).
So Where Do I Find the Best Identity Theft Protection Service?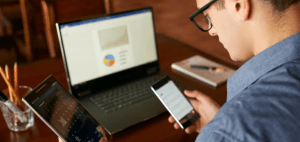 In our research, we found the best identity theft protection service. With its all-in-one protection package, McAfee is well known. They've been leading the way in security for the last few decades. And their product works well to keep consumers protected.
Additionally, their identity protection services are easy to jump into and easy to understand. To use their identity protection services:
Enroll in the protection service. McAfee works to

monitor

all your personal information.

McAfee will provide you with simple guidance, should your info be found online.

The service will provide you with tips to secure your identity

.

The ID theft coverage will help bring peace of mind to keep you covered should anything happen.
What Plans Does McAfee Offer?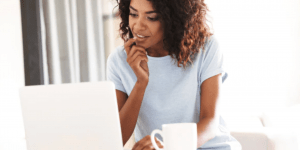 Additionally, McAfee includes their identity protection services in its McAfee Total Protection packages. The packages they offer are:
Basic ($84.99/yr)
Protection Score -Monitor the health of your online safety
Identity Protection – Identity protection services from McAfee.
Unlimited VPN with 500 MB per month – Virtual Private Network for online anonymity (with autorenewal).
1 Device for 1 yr – Antivirus protection
Plus ($49.99/yr)
Protection Score Tracking
Identity Protection
Unlimited VPN with 500 MB per month (with autorenewal)
5 Devices for 1 yr
Premium ($54.99/yr)
Protection Score Tracking
Identity Protection
Unlimited VPN with 500 MB per month (with autorenewal)
10 Devices for 1 yr
Ultimate ($69.99/yr)
$1M Identity Theft Coverage – Up to $1M in insurance to help with any expenses related to an identity breach.
Protection Score 
Identity Protection
Unlimited VPN 
Unlimited Devices for 1 yr
All Products Include:
Multi-device compatibility
Expert security support
Firewall
Password manager
Award-winning Antivirus
Web Protection
PC Optimization
File Shredder
Get McAffee Today 
It's never been easier to protect your identity online. McAfee's services are by far the best identity theft protection we've found. Additionally, their all-in-one Total Protection package will protect your online activity and your devices.
If you want your devices and data fully protected, it's a great time to invest in McAfee's Total Protection package. They also offer great prices during the holiday season!