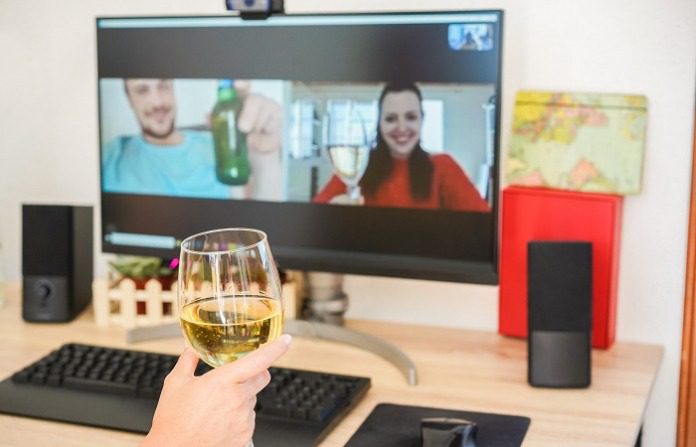 We hope you love the products we recommend! Just so you know, Men with Kids may collect a share of sales or other compensation from the links on this page.
For many of us, our social calendars have been wiped out due to quarantine. However, that doesn't mean that you have to stop hanging out with your friends. With virtual happy hours, you can connect safely without having to leave your humble abode.
If you're yearning for something a little more exciting than the average zoom call, check out these pointers for how to have a virtual happy hour with your friends. With a couple of snacks, drinks, and good conversation, you won't even miss your favorite bar.
While you might not be able to raise a glass with your friends in person, you can still have a blast with a virtual happy hour. Enjoy an online party from the comfort of your home.
Virtual Wine Tasting Event
You can't learn how to have a virtual happy hour without the drinks. If you're feeling classy, host an online wine tasting event. With your wine selections, you and your friends can compare taste, pairings, and overall appeal for a mini online critique.
Be sure to have some delicious wine snacks like cheese crisps or chocolate on hand to assist with the process.
Dress for The Occasion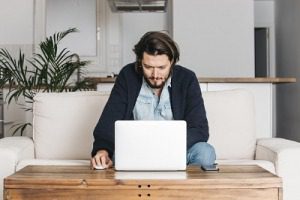 For a true night "out", you'll want to make sure you dress up for the occasion. Swap the usual sweatpants for something a little more refined. Better yet, you could even make it a themed virtual happy hour and have fun comparing your crazy looks. Zazzle has great pieces that are bound to crack your friends up.
Bring on the Beer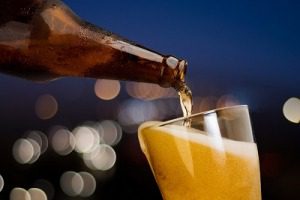 Maybe you're not necessarily a wine aficionado, but that doesn't mean you can't learn how to have a virtual happy hour. You can use services like Tavour or Craft Beer Club to deliver craft, artisan beers directly to your doorstep.
You and your friends can kick back with your favorite brew or IPA of choice. Or, you can play a drinking game virtually to get the laughs rolling.
Don't Forget the Snacks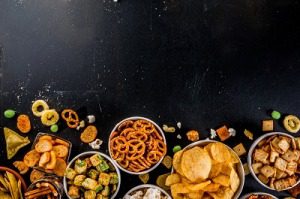 Half of the appeal of happy hour is the munchies. Therefore, you simply cannot learn how to have a virtual happy hour without having some delicious snacks on your side. If you're feeling especially fancy, order a delicious snack assortment from Gourmet Gift Basket. Other great choices are mixed nuts, chips, dried fruit. Be sure to check out Stonewall Kitchen! They have great snacks and drink mixes as well.
Pick Out a Silly Background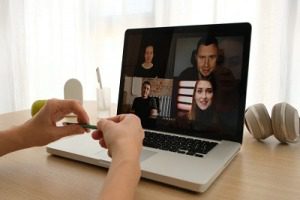 Ready to spice up your digital meetup? Pick out a silly background for your online call. You can be anywhere, on a roller coaster, in front of the virtual Eiffel Tower, wherever you decide to go, make sure it's creative. Soon enough, your friends will be asking you how to have a virtual happy hour that's fun and exciting.
Make It a Movie-Night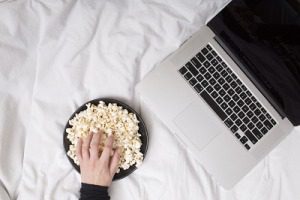 You don't have to stop at the drinks! Turn your virtual happy hour into a movie or TV marathon with Hulu. Host a Hulu watch party to all watch together!. Make sure to grab the popcorn and a big blanket for the ultimate movie experience. You could also turn it into a trivia night about your favorite show or series.
Check out some of this classic action movies on Netflix and Hulu!
Break Into a Juicy Conversation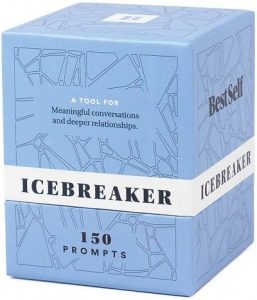 Looking for a way to learn how to have a virtual happy hour that truly gets the conversation flowing? Check out these super fun conversation cards. Though it may feel a bit unnatural at first, these conversation cards are designed to stimulate deep, thoughtful discussion. You'll learn more about your friends and still enjoy a virtual happy hour all over the internet.
Take It Easy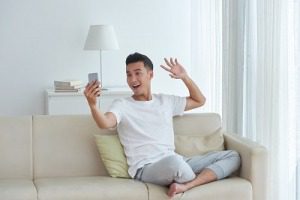 If you want to be able to truly let loose during your virtual happy hour, make sure you schedule your virtual happy hour for Friday night or the weekend. That way, you won't have to worry about work the next day, and you'll have a whole day to recuperate if needed.
The day after happy hour, take care of yourself as you would after a night out on the town. You can even take a specially-formulated recovery drink to get your system back into rhythm. Focus on getting good rest and relaxation and you'll be well prepared for the start of the workweek.
Though a virtual happy hour won't fully replace what it's like to be there in person with your best buddies, it's certainly a great time in the interim. Enjoy spending time with your friends from the comfort of your own home.
Looking for some more activities you can do with friends? Then, check out these games you can play virtually with friends!