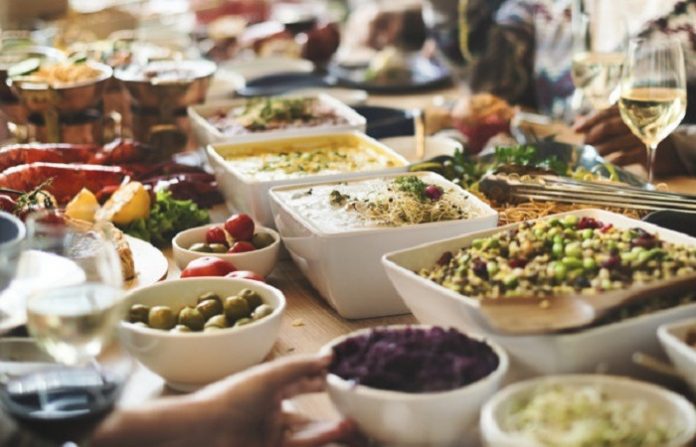 Thanksgiving is one of the most significant events in our calendars. It's time where we gather around with our loved ones and share what are thankful for. Similar to any other gathering; Thanksgiving is not complete without a table bursting of delicious foods, a turkey centerpiece, and some mouthwatering side dishes. Here are a few crowd-pleasing Thanksgiving side dishes recipe.
1. Cranberry Salad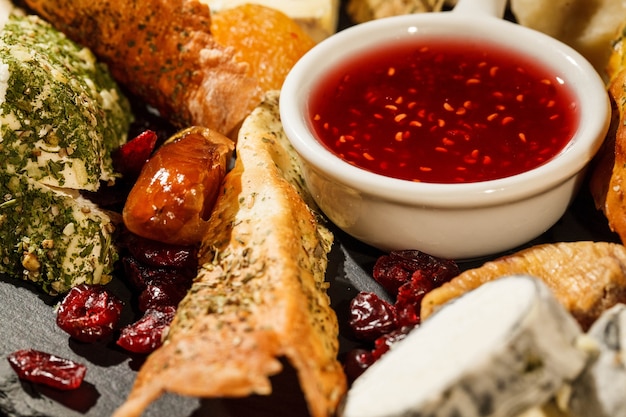 Forget the congealed cranberry salad and try out the traditional cranberry salad. Furthermore this salad has chopped toasted pecans (you can opt to use walnuts) and sliced celery, which gives the mixture a surprising crunch that most cranberry salads lack. This version is both tart for a balanced flavor and sweet as well. Not only is this salad delicious on its own, but it also tastes fantastic over turkey and any other proteins you might serve including chicken, ham, or pork chops.
Ingredients:
Instructions
Step 1: In a large saucepan, bring orange juice, cranberries, and brown sugar to a boil over medium heat (remember to stir often).
Step 2: Reduce heat to low and let the mixture simmer until the cranberries pop and the mixture thickens (stir occasionally).
Step 3: After 10-15 minutes, remove mixture from heat and let it cool for half an hour
Step 4: Stir in pineapple, celery, pears, and pecans. Finally, transfer mixture to a serving bowl.
2. Mashed Potatoes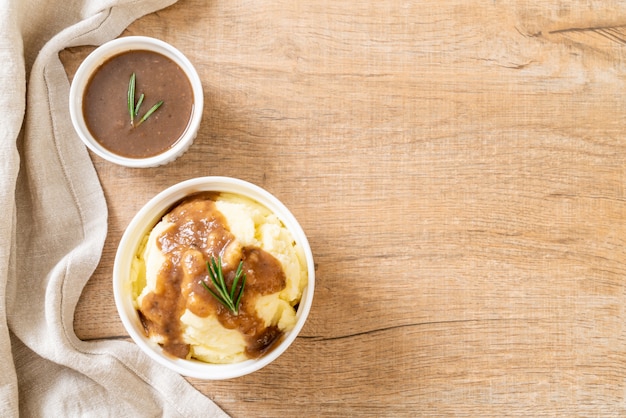 Every Thanksgiving meal comes inclusive of gravy. And what better way is there to eat it than with a side of mashed potatoes. With the right ingredients, mashed potatoes can become a major hit! Don't merely boil and mash some potatoes, try to incorporate buttermilk and crème Fraiche and top your mixture off with some crispy bacon and scallions. This side dish can be made a day ahead of time and refrigerated. Any leftovers can be reheated during the week with some fried chicken, fried steak, or with pork tenderloins.
Ingredients
Instructions
Step 1: Boil potatoes until tender.
Step 2: drain water and return potatoes on medium-low heat. Cook and stir until potatoes dry out slightly (40-50 seconds).
Step 3: Place butter and buttermilk in the microwave and warm on HIGH setting for 30-60 seconds.
Step 4: Add warm buttermilk mixture, salt, pepper, white pepper, and crème Fraiche to potatoes and mash with a masher to the desired outcome.
Step 5: Meanwhile, cook bacon until crisp. Drain excess oil on paper towels.
Step 6: Cook 1 cup of diagonally-sliced scallions until lightly browned and crispy (3-4 minutes). Transfer scallion to paper towels to drain.
Step 7: Sprinkle crumbled bacon and scallions over mashed potato mixture.

3. Thanksgiving Gravy
Traditional made-from-scratch gravy will work wonders when paired with any poultry and roasted meats. You can opt to use what you have on hand or switch up the herbs to fit your unique preference. Here's a simple and mouthwatering gravy recipe that you should definitely try for Thanksgiving!
Ingredients
Instructions
Step 1: Pour turkey drippings and any loosed brown bits from the roasting pan and into a measuring cup. Skim out the fat and reserve about two teaspoons.
Step 2: Add in chicken broth to the drippings.
Step 3: In a large saucepan, whisk flour, ¾ cup broth, and the reserved fat and mix until smooth.
Step 4: Add sage, thyme, and pepper and gradually whisk in the dripping mixture.
Step 5: Bring mixture to a boil, constantly stirring for 2-3 minutes or until thickened.
4. Cheesy Spinach
Here is a recipe for delicious and cheesy creamed spinach that is easy to make and tastes fantastic when paired with just about anything.
Ingredients
Instructions
Step 1: Heat skillet over medium heat, add spinach and cook until wilted, continually stirring.
Step 2: Remove spinach and drain spinach – try to squeeze out as much liquid as possible.
Step 3: Melt butter in the skillet, add onions and garlic and cook. Add spinach and stir in the heavy cream.
Step 4: Sprinkle in provolone cheese and stir to melt and coat the spinach.
Step 5: Then stir in the Parmesan cheese and continue to cook until it thickens (stir continually).
Step 6: Season with salt and pepper and serve while hot.
All in all, Thanksgiving is the perfect day to showcase your cooking skills to your family and friends. These recipes are easy to make and take a concise time to prepare. Enjoy your turkey paired with these incredibly delicious side dishes.
And if you're busy during this holiday season and need a time-saving way to prepare your meals, we recommend checking out Sun Basket.
Sun Basket offers fresh meal kits, delivered to your door on a weekly basis, and makes cooking that much easier for you and your family. New users receive $35 off of their first order with Sun Basket.
Looking for other awesome recipes? How about a turkey recipe? Or perhaps looking for some thanksgiving activities? Check these out!