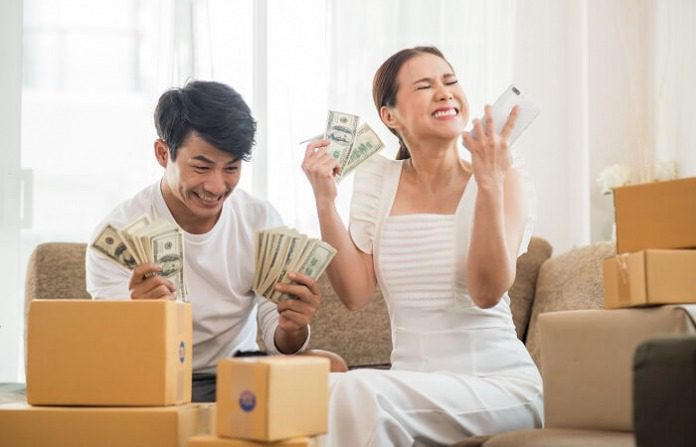 We hope you love the products we recommend! Just so you know, Men with Kids may collect a share of sales or other compensation from the links on this page.
As American as apple pie, a garage sale or yard sale is a great way to clear your home. You can get rid of items that you no longer want or need, make a little cash, and connect with your neighbors. Sadly, these days, restrictions mean that your garage sale will most likely need to be online. While some online garage sales are super successful, others will unfortunately fall a little flat. But don't worry, the following guide will help you to drive your garage from sale to sold in no time.
If you're looking to replace the old items you get rid of, take a look at Vidaxl, which offers everything from furniture to gardening equipment. Without further ado, this article will put a spring in your step by showing you how to prepare and promote a yard sale.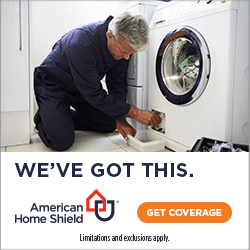 Tech it easy
We all love our devices, and it may be that you want to sell some electronics. When selling tech and electronics, getting the price right can be tricky. You don't want to give it away but at the same time, you want to get a fair price. For a pricing pro tip, check out ItsWorthMore.com. This site will give you a good indication of what would be considered a reasonable price for your item.
Bid on a winner
Give a garage sale your best shot
Niche and specialist items like cameras often get a negative response at garage sales, as customers are primarily looking for a bargain. If you're selling a good quality or expensive camera, you'll most likely be better off keeping it out of your yard sale and heading over to a niche site like KEH Camera Sell to make sure that you get the best price possible. You can also sell any camera accessories here while you're at it.

Lighten the load
If you're selling bulky or heavy items, moving these around once they're sold can be a bit of a headache. If you're not careful, it can lead to injuries. Rent a hand truck from Budget for the day so that you can quickly and easily shift larger boxes when you need to.
Garage sale by the book
If you've got kids, chances are that you'll have random textbooks lying around that are no longer needed. You'll no doubt remember that these are expensive, and a lot of customers scour online garage sales specifically for these. Get online to find out the market price of your used textbook for the best chance of making a sale.
Boxing clever
Speaking of large and heavy items – are you trying to sell big furniture or household goods? There's a good chance that you didn't keep the box that the item originally arrived in. So, rather than setting items on the ground which can result in dirt and damage, invest in some used cardboard boxes to place them in. If you're feeling fancy, you can even photograph the item and paste the picture onto the box to keep things neat and tidy. For posting items to buyers, Uboxes stock a great range of boxes in every shape and size for professional delivery of your items to your customers.
Hold the phone
Cell phones are always popular items for buying and selling. However, it is unlikely that you will get a great price for these at an online garage sale. To sell your used phones, head on over to Gazelle to check out its quick and easy phone kiosk service.
The price is right at your garage sale
It goes without saying that great, clear photography is important when listing your items online. A pro seller tip is to photograph items with price labels to cut down on any misunderstandings. Same goes if you have an in person yard sale. That is, while some may bargain with you others may want to see prices listed.
It's a wrap
After working to photograph and list the items for your online yard sale, you'll need to make sure that it's well protected during delivery. Invest in some good quality packing materials to help make sure that the item arrives at its destination safe and sound, saving you the hassle of returns and refunds.
With a bit of practice, you'll soon be successfully creating an online garage sale. Most importantly, you'll be getting the best price for your unwanted items. Always ensure that you receive payment before sending a sold item to a customer. Additionally, always make sure that the item is packed securely and delivered by a reputable courier. Not only are online garage sales lots of fun but, they can sometimes turn into a lucrative sideline or career.
Speaking of which, if you intend to resell things online think about How to Build Your Brand Online – 8 Tips You Need to Know. If you are interested in other ways to make a little side cash, start a podcast and allow streaming from all the major platforms. Or, learn How to Grow Your YouTube Channel.