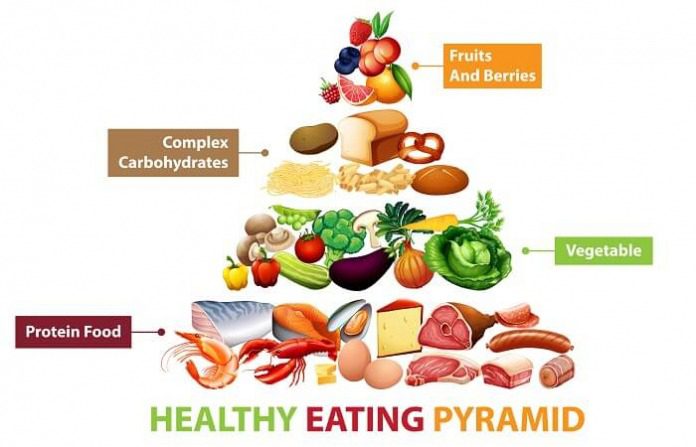 We hope you love the products we recommend! Just so you know, Men with Kids may collect a share of sales or other compensation from the links on this page.
A promise to eat healthier is one of the most common New Year's resolutions across the world. This hasn't been the easiest of times though, and a lot of resolutions have already been left by the wayside. While it's tougher to eat healthy food during such worrying times, it's absolutely essential. Something I have been doing to eat more nutrients is expanding the scope of my cooking. Through this quest, I stumbled upon SayWeee, which is an online grocery store specifically focused on Asian and Hispanic foods. This helped increase my intake of foods known to boost the immune system. Other quick ways to boost your immune system include taking multivitamins and filtering your water with easy-to-use technology like Berkey Water Filters. The following is a guide that goes deep into the food groups and the snacks that you should be eating to help stay healthy. Most importantly, each of these tips will make maintaining strong health easier as we navigate our way through the pandemic. This summary of the five food groups will help you understand what a food groups chart doesn't tell you.
Don't have time to think up meal ideas? Check out PlateJoy for meal plans, grocery lists, and recipes, all tailored to your diet. As well as this, take a look at Sakara, which offers clean, functional foods that are made specifically to keep you healthy. Sakara also offers several great supplements, including protein and metabolism supplements, both of which can be used in unison with a healthy diet to help you achieve your health goals.
Our daily bread
The things that we eat are divided into sections known as food groups. These are:
Cereals, bread, rice, pasta, noodles, and grains
Vegetables and legumes
Fruit
Milk, Yoghurt, and cheese
Meat, fish, poultry, eggs, and nuts
You can check out FreshDirect to find these foods!
The gang's all here in this food groups chart
Experts advise that, on a daily basis, people should eat five portions of fruit and vegetables, a meal based on rice, bread, potatoes, or pasta, some dairy such as milk, and a protein such as eggs, fish, or meat. With busy lives, it's easy to forget about the food groups and the foods we should be eating. A food group chart, like this one, attached to the fridge is a really handy way to keep yourself on track.
Whichever food group you are shopping for, Sam's Club is a great one-shop-stop for all of your grocery needs. They even carry healthy food options for your kids and your pets too!
Packing in protein
As you can see, the main food groups include meat, fish, poultry, and eggs, which are not suitable for vegetarians and vegans. These items contain proteins that are the body's essential building blocks. So those who don't eat meat, fish, and eggs will either need to take a protein supplement or boost their diet with protein-rich items such as lentils, tofu, and green peas.
And if you're in need of high-quality beef to get your daily protein in, check out Certified Piedmontese. Any orders over $99 qualify for free 2-day shipping as well.
Gimme five
Trying to pack in five portions of fruit and vegetables every day can be challenging. This is especially true if you're not a fan. Rather than trying to munch your way through your daily allotment, a smoothie is a great way of making sure you consume plenty of fruit. Just grab a fruit box delivery and check out some delicious recipes for a power-packed morning drink. Alternatively, you can find some incredibly tasty vegetable side dish recipes like our mushroom recipes for a sneaky shot of vegetables into each mealtime.
Leave it to Mother Nature
As the world tries to make its way out of the clutches of the pandemic, keeping our immune systems healthy is more important than ever. It's recommended that people, particularly those in vulnerable categories, stock up on Vitamin D supplements in order to give their immune system a boost. It's also a good idea to fill the pantry with some of Mother Nature's own immune system helpers including spinach, citrus fruits, almonds, garlic, and ginger.
Food groups can be a starchy subject
One of the most important food groups is carbohydrates, which is made up of bread, potatoes, rice, and pasta. You have no doubt seen people on TV and on social media saying that carbohydrates are bad. This is based on the fact that some athletes tend to ditch the carbs for a few weeks and then ramp them up before a big event. For ordinary people, carbohydrates are essential for our health and wellbeing and should never be removed from the diet completely.

Learning to incorporate all of the food groups into our diets can be tricky. At times, it can seem like a lot of work. However, it is essential for fueling our bodies and boosting our immune systems. This way, we're healthy enough to do all of the things that make up our lives.
In short, eating healthy is important and will make you feel good. So keeping your main food groups in mind each time you prepare a meal is a great way to make sure you don't miss anything. Avoid candy, soda, and junk food as much as possible, and make sure you get plenty of greens! Sometimes it's easier to just find Healthy Junk Food Ideas to Satisfy Your Cravings – 15 Options!
To ensure that your kiddos are eating right too, check out How to Get Your Toddler to Eat Healthy All Day Long.