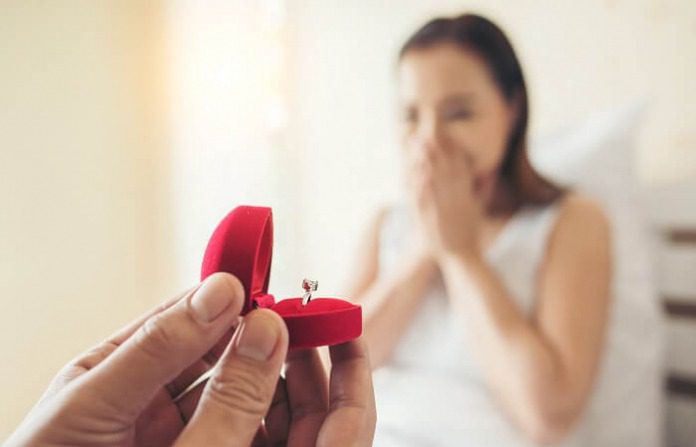 We hope you love the products we recommend! Just so you know, Men with Kids may collect a share of sales or other compensation from the links on this page.
As the 14th of February approaches, love is in the air. For many couples this will include a proposal on the most romantic day of the year.
While a new engagement is an incredibly exciting time, it can also be stressful. Especially for those looking to make one of the most important purchases of their lives – an engagement ring. You might wonder about how to buy an engagement ring, which is normal! Without further ado, the following engagement ring guide will help you to navigate this tricky area and to pick out the perfect ring!
Customizable Diamond Ring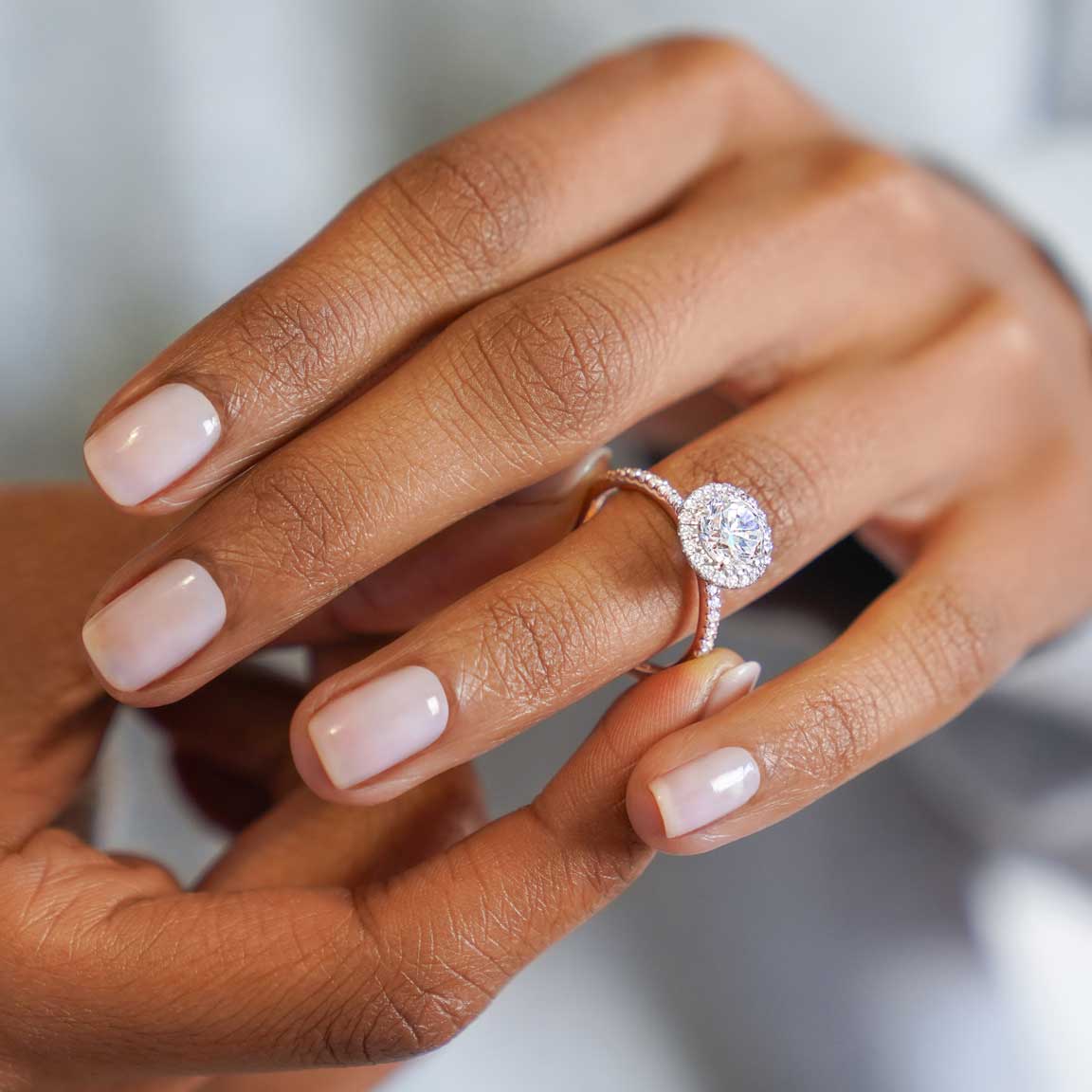 If you want to give your sweet half a unique ring which includes all the characteristics you think she would love, Brilliant Earth lets you customize your own ring! You can pick from Lab or Natural Diamond, choose a setting and select the perfect diamond to give to your wife!
Love don't cost a thing
There's a popular opinion that an engagement ring should cost around one month's salary. However, it's been a tough time for many people and a loved one would never expect you to get into debt with buying an engagement ring. That being said, Nordstrom has a fantastic range of engagement rings to suit every budget.
The only game in town
These days, engagement rings come in a huge range of styles and stones, but the traditional diamond solitaire is still by far the most popular choice. Simple and elegant, this enduring style is sure to make their heart melt.
Hip to be square
A popular alternative to the classic solitaire is the square cut diamond. For example, this gold and moissanite ring features a large square cut stone with moissanite shoulders for a touch of extra sparkle.
The apple of your eye
The pear shaped diamond has been enjoying something of a renaissance in recent years and is the perfect choice for those looking for an elegant statement ring.
Fit for a queen
Diamonds are, of course, not the only option when it comes to engagement rings. In fact, most engagement ring guides show that 25% of engagement rings sold feature other stones. This oval blue sapphire and diamond engagement ring is inspired by the one worn by Princess Diana, and more recently, Katherine, Duchess of Cambridge. It's a dazzling and elegant choice for your own princess.
Make their friends green with envy
An emerald engagement ring is a fantastic choice for the lady who likes to stand out from the crowd. Beautiful and rare, emeralds represent healing and fertility as well as an everlasting bond.
Salt of the Earth
Create a unique heirloom with this stunning salt and pepper rose cut diamond ring. This unusual antique style ring will show that you think your loved one is one in a million. For extra versatility, this ring is available in either gold or platinum.
The shape of you
This swirl shaped diamond and white gold ring is ideal for those looking for something a little different. While unusual styles like this one are beautiful, you'll need to bear in mind the fact that you may need to buy a custom made wedding band due to the shape.
As unique as you are
If you're looking to buy an engagement ring which is 100% unique, and you don't mind paying a little more, it is possible to design and create your own. This option allows you to choose the style, stone and metal of the ring as well as offering engraving options.
Tears of joy
For the ultimate statement, this astonishing teardrop shaped diamond surrounded by round diamonds in a yellow gold setting will make sure that the answer is yes this Valentine's Day.
When buying an engagement ring, you need to bear in mind the fact that your fiancé will wear the ring for the rest of their life. As such, it's important to make sure that you choose a ring which suits your style. Take note of the kind of jewelry she normally wears. Keeping tabs on their jewelry and fashion is one of the best guides for engagement rings. If in doubt, don't be afraid to ask advice from their friends and family. This way, you will make sure that the ring that you choose is one that she'll love as much as she loves you. Good luck and happy Valentine's Day!
If you need inspiration for things to do this Valentine's Day or for a proposal, check out Unique Valentine's Day Ideas for You and Your Date! If your proposal is planned for a different day, make sure you are still prepared with a gift to give on Valentine's Day. Check out Fellas, Here's a Valentine's Day Shopping "Cheat Sheet" to Inspire You.