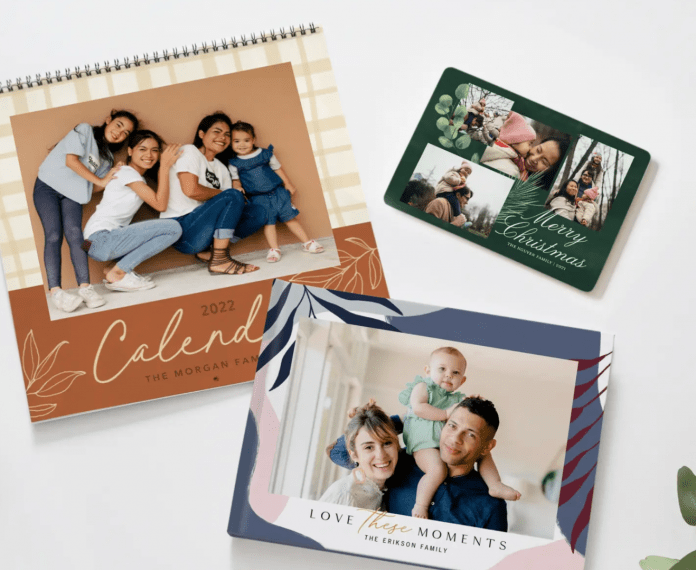 We hope you love the products we recommend! Just so you know, Men with Kids may collect a share of sales or other compensation from the links on this page.
Finding the best possible gift for that special person in your life isn't always easy. Finding the fine line of a gift being meaningful, special, and useful is a tough goal to accomplish. But sometimes, shared memories can be the greatest layer of a beautiful and meaningful gift. And what can procure the joy of cherished memories than through your favorite photos in a photobook? Our favorite photo printing company, Mixbook, is offering tons of new holiday photobooks that are a perfect gift idea for your special someone this holiday season. So if you're looking for that special gift, take a look at these options: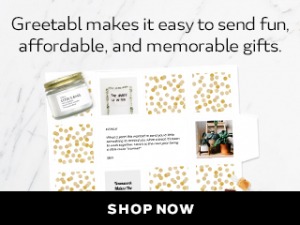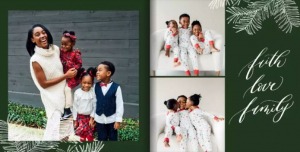 If you're looking for a classic Christmas look for your holiday photobook, then look no further! This customizable photo book has a vintage Christmas look and is the perfect style for gifting for the holiday season. Whether you're filling it with past holiday memories, or just times you've cherished together, this holiday photobook is a great option as a meaningful Christmas gift!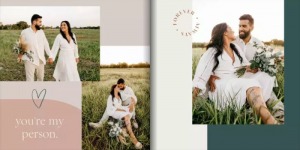 Did you just get engaged to the love of your life? An incredibly meaningful and beautiful gift would be a photobook full of your favorite pictures, celebrating your engagement. Or better yet, if you've taken engagement photos recently, fill this photo book with them! Your significant other will love the thoughtfulness you've shown towards your new engagement, and will certainly feel the love.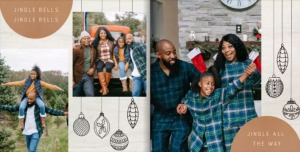 Love celebrating Christmas but don't love the traditional look of it? This Rustic Farmhouse holiday photobook is a great alternative to the traditional Christmas look! Include some of your favorite memories with your favorite person, especially all things outdoors! This is a great look for a family photobook as well if you're planning on taking holiday photos this year!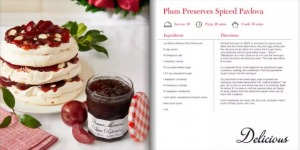 Do you have a holiday baker in the family? Help them show off all the delicious treats they bake up every season with this holiday recipe book! This recipe book can be a great reminder of all the love and cheer in your household during baking around the wintertime. You can also include the ingredients and recipe to make it extra special!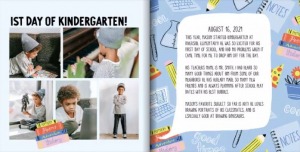 Instead of the traditional holiday cards sent out, consider a year in review photobook! If your child (or nephew/niece/grandson/granddaughter) had a big year in 2021, put together a photobook to remind them of how proud you are! Include accomplishments from school and extra-curricular activities to celebrate them. This holiday photobook is a great gift for parents too, so they can keep a collection of photos as a keepsake as their child gets older.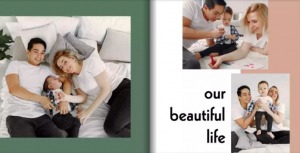 If you prefer a more minimal look for the holidays, this is a great option. Working as both a year in review, and a holiday photobook, this is a great option if you want to show off the last year for your little family. It's also a great gift to your significant other who is more of a minimalist. Include all your favorite pictures from celebrations, activities, and little moments you shared as a family this year.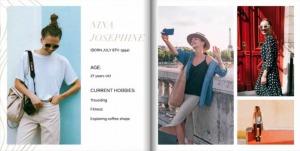 Looking for a gift to show love to your siblings this holiday season? A holiday photo book full of all of your favorite pictures together is a great way to do it! Mix in photos of all of you and your siblings as kids and as adults to make it really memorable! We all don't get to spend enough time with our siblings, so remind them how much you care this season.
All of these holiday photobooks are a reminder of how much you care for the ones you love. Share beautiful memories with them this holiday season, and see how big of a smile it puts on their faces. Check out these other great gifts for your wife on our blog!