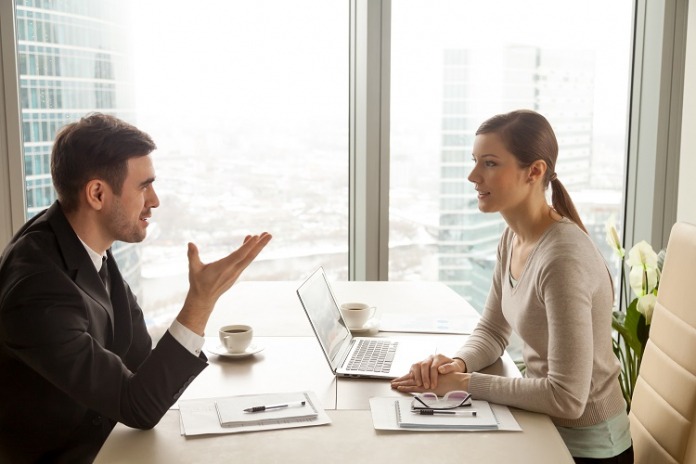 We hope you love the products we recommend! Just so you know, Men with Kids may collect a share of sales or other compensation from the links on this page.
If you're hiring in a major city, then you're probably aware of how difficult it is to make your job advertisements stand out in a crowd. Not only do major cities have large populations of highly qualified job seekers, but they also tend to have a higher percentage of businesses, which can create a competitive market for recruiters.
As a result, many companies find it challenging to know where to post their listing for maximum visibility. With so much competition, big cities are a tough market to break. However, the following sites are up for the challenge and can help you find new employees even in a major city.

5 Places to Post Job Advertisements
ZipRecruiter has one of the largest audiences out of any online website, which is great for attracting job seekers in major cities. Not only do they have their own job board (which receives nearly 25 million active users a month), but they also distribute listings to over 100 other partner sites.
With ZipRecruiter, you're likely to get a high volume of applications. In fact, more than 80% of recruiters have found at least one viable candidate within the first day of posting their job advertisements. To make things easier for you as a recruiter, ZipRecruiter has also developed AI-candidate matching, so you can see straight away who meets your defined requirements without sorting through each and every applicant.
Networking Events
While job boards like ZipRecruiter can draw in thousands of applicants in just a few hours, sometimes it's equally as important to get quality face time with your potential employees. That's why networking events can be extremely beneficial to recruiters. You'll be able to talk with job seekers to learn more about their goals and interests while also building up a personal repertoire that could increase their chances of applying.
Thankfully, networking events are quite common in larger cities. You can browse websites like Meetup, LinkedIn, or Facebook to see which events are happening in your area.
If it's within your budget, then it might be beneficial to host a networking event at your company instead. Job seekers can scope out the office and learn more about what job opportunities are available.
Google for Jobs
If you're hiring for roles that are only available in certain cities, then you'll want to make sure the job advertisements are posted on Google for Jobs. Job seekers often head straight for Google to search for available opportunities in their area, and if your job is listed with them, then it will show up on the results page.
It's important to note that Google for Jobs doesn't operate like traditional job boards. Instead, they pull information from your company website or third-party partner job board like ZipRecruiter to display your listing on their search result. It's easy to set up and can increase your visibility, especially in big cities.
LinkedIn
LinkedIn isn't just a job board, it's also the single largest professional networking website in the world. With over 300 million members, LinkedIn allows recruiters to connect with like-minded professionals and potential candidates all around the world.
You'll be able to search through member profiles, join city-specific groups, and even directly message active or passive job seekers. It's also possible to view networking events that are happening in your area so that you can reach out to job seekers in specific major cities.
If you do want to post your job advertisements on their site – LinkedIn makes it easy to do that too. You can even add pre-screening questions to help you identify applicants that meet your desired criteria.
Craigslist
Although this classified site isn't only for recruiters and job seekers, it can be a powerful tool if you're looking to fill positions in certain cities. Craigslist has individual city pages where people can look for used furniture, available apartment listings, and yes – jobs.
To post your job advertisements on Craigslist, you'll first need to visit the city homepage where you want to post the listing. They currently operate in over 700 different cities around the world, so you can customize your posting and only attract people in that specific area. Keep in mind that the price of your posting will vary depending on the city (larger cities like San Francisco and New York tend to be more expensive than smaller cities).
There is a lot of competition in the hiring market between companies in large cities. And hopefully, these websites and resources can help you attract the best candidates in your area – no matter where you are. And if you're hiring remotely from a different location than where the company is located, you may also be interested in learning how to hire employees virtually.