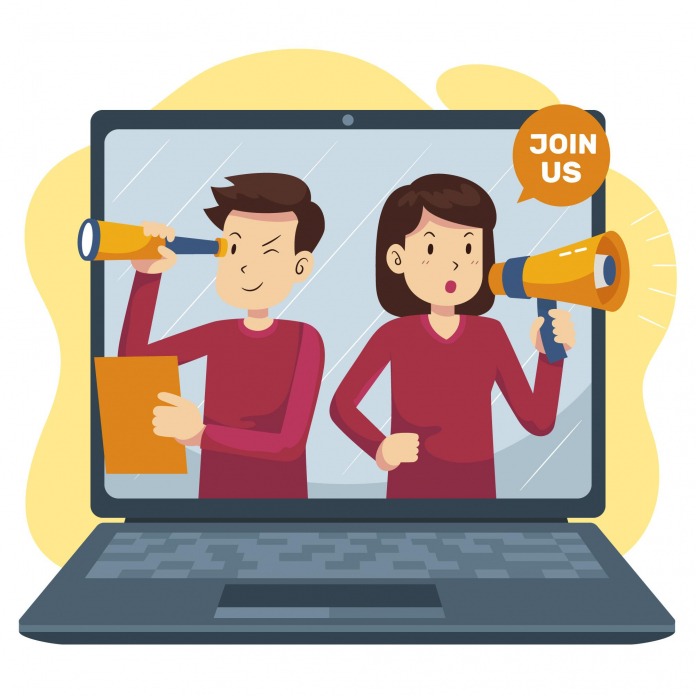 We hope you love the products we recommend! Just so you know, Men with Kids may collect a share of sales or other compensation from the links on this page.
With so many different hiring services available, it's hard for recruiters to know which product is suitable. Some tools are great for posting jobs or browsing resumes. But others are better suited for onboarding or candidate management. It takes some research to find out which ones are best overall.
5 Useful Hiring Services for Recruiters
If you're looking for ways to improve your workflow, then you'll want to make sure you're using at least one of the following services when hiring new employees.
To help with streamlining the entire hiring process, there's no better site to use than ZipRecruiter. To start, ZipRecruiter features a robust job board that connects you with over 25 million monthly active users. In addition, they also send your listing to over 100 of their partner sites so you can reach as many job seekers as possible.
They also offer candidate matching using artificial intelligence technology. So, instead of browsing through hundreds of candidates, you can connect directly with job seekers that fit your exact criteria. Why spend hours reading each application when ZipRecruiter can match you with viable candidates in minutes?
ZipRecruiter also has an easy-to-use candidate dashboard where you can manage all your applicants. Additionally, they can also plug into your preoperatory ATS system if you prefer to work outside of their platform.
Zoho Recruit
In-house recruiters, staffing agencies, and HR departments can all benefit from using the services provided by Zoho Recruit.
Starting at the beginning of the hiring funnel, Zoho Recruit can help you with sourcing. You can create email marketing campaigns, manage employee referrals, and write job descriptions. You can also track applicants throughout every step of the hiring process!
Another big feature of Zoho Recruit is the ability to manage your hourly or temporary employees. You can create and monitor schedules, create timesheets, and even send invoices directly through their platform.
LinkedIn
As a recruiter, LinkedIn should be one of the hiring services that you use on a daily basis. This social networking site has an impressive membership base of over 740 million professionals. And even if you're not actively hiring, it's still important to stay up to date with what is happening in your industry.
It's also a good idea to update your company's profile page with current information. Make sure to post photos, employee-generated content, and company updates to engage with your followers.
When it is time to look for employees, you can post your job directly on their site. Job seekers can then view the job openings through your company page or by using LinkedIn's job search feature.
iSmartRecruit
iSmartRecruit lives up to its name as one of the most innovative hiring services out there. They offer different out-of-the-box tools to help you through all stages of the recruiting funnel to create a more efficient hiring model.
Their tool integrates with numerous 3rd party applications so you can post your listing on multiple sites, including job boards and social media channels. They also have a built-in ATS system so you can scan through resumes, set up screening questions, schedule interviews, and rate candidates.
But that's not all! iSmartRecruit also has in-depth reporting, so you can view stats to see the effectiveness of your hiring campaigns. That way, you can continue to improve your recruiting techniques to become more efficient with each hire.
Breezy
As one of the more customizable options for recruiters, Breezy is a popular choice for growing small-to-medium size businesses. Not only is the attractive interface easy to use, but it's also jam-packed full of features that can help you with every aspect of hiring a new employee.
For each position, you can create a custom pipeline (their drag-and-drop tool makes it surprisingly easy) to fit the needs of each role. You'll also be able to add teammates to get live feedback on what's happening with the candidates.
When you're ready to go live, your listing can be sent to numerous job sites like ZipRecruiter, Facebook, and Indeed with just one click. Using Breezy's built-in ATS system, you'll also be able to communicate, interview, and even rate all the applicants that come in.
More Job Hiring Resources
Finding the right employee for your company is a challenging process, even without the help of a hiring platform. However, these tools can significantly alleviate pressure by streamlining the process and by giving you more control of how you want to recruit. Don't forget to check out websites where you can post your job for free and to optimize your job description to appeal to as many applicants as possible. Good luck!