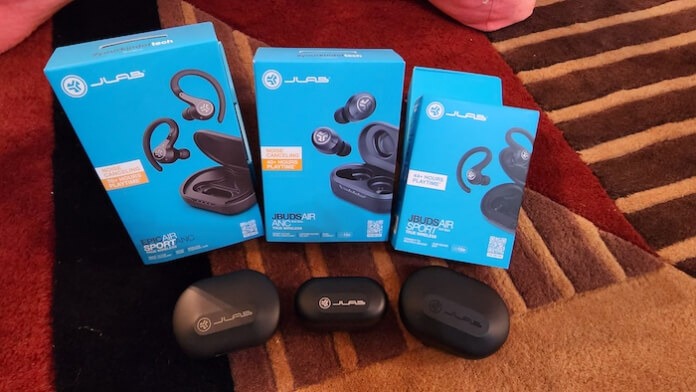 We hope you love the products we recommend! Just so you know, Men with Kids may collect a share of sales or other compensation from the links on this page.
Today, we are lucky to be comparing the 3 best wireless earbuds from JLab. JLab is an American company located in Oceanside, California, and is one of the top 5 headphone brands in the US. It was the official audio partner of Major League Soccer in 2017.
The 3 best earbud headphones we are comparing are:
JBuds Air Sport 3rd Gen
JBuds Air ANC 2nd Gen
EPIC Air Sport ANC True Wireless
Keep reading to find the best gifts for the headphone lover in your family!
The Best Wireless Earbuds from JLab
1. JBuds Air Sport 3rd Gen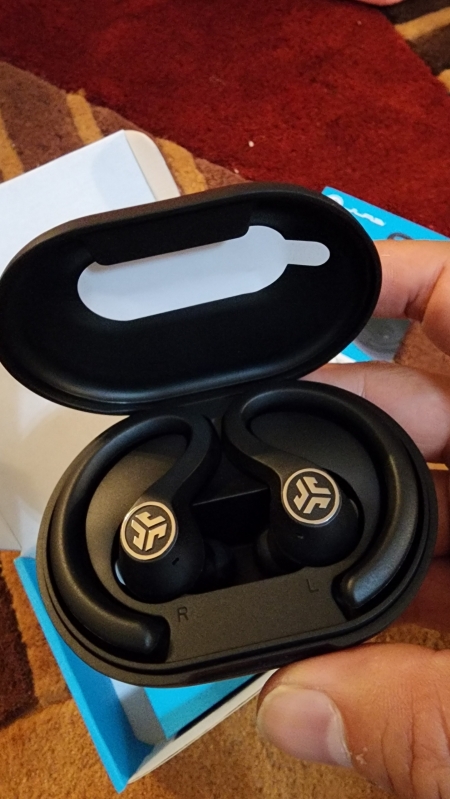 Quite easily the most popular one in this lineup, the JBuds Air Sport has a great set of features due to its great street price at around $50 ($79.00 MSRP). The set comes with a great-looking recharging case. In fact, it even has a battery indicator on the outside to show you how much juice is left! These fit perfectly on both of my ears, and they connect easily to my Samsung S22 Ultra.
The IP66 specification means they are water-resistant against both hose-directed water and smaller droplets, which makes these perfect for the gym. This product has 9+ hours of playtime per side. With the charging case, you can take them with you on multiple days of camping trips without needing an outlet. The package comes with 3 sets of gel ear tips and 1 set of foam ear tips. As a result, finding a comfortable and snug fit stays easy and convenient.
I can connect to multiple devices and switch between them with ease. The sound is amazing and has great volume. Plus, JLab Sound App makes noise customization super fun. In fact, I can switch between music and ambient sound by just triple tapping on the right earbud.
The Air Sport is compatible with the TILE app, so they can be easily found if you ever lose them.
All JLab earbuds come with a 2-year warranty and a 30-day satisfaction guarantee.
2. JBuds Air ANC 2nd Gen
At about $60 ($70 MSRP), these are the best wireless earbuds for folks who want more bang for their buck. With active noise canceling (ANC) available, they also come with a super attractive charging case. And you don't have to worry about missing out on the battery indicators you can find with the Air Sport above!
Because these earbuds don't have the over-the-ear loop, I think you'll find them similar to those offered by Samsung and Apple. Some people like them as they aren't as bulky.
Feature-wise, they are almost identical to the Air Sport with the additional benefits of ANC and a smaller charging case.
JLab has manufactured these earbuds to resist a sustained, low-pressure water jet spray. To test it out, I wore them in the shower, and they worked flawlessly.
The playtime is much shorter than the Air Sport, coming in at a respectable 7.5 hours of playtime per side. However, this is still better than many other ANC earbuds. The case takes 40 hours total for the battery to drain.
But how is the sound? The quality is slightly better than the Air Sport when the ANC gets switched on. I'd say they sound and fit better than my Samsung Buds 2.
3. EPIC Air Sport ANC True Wireless 2nd Gen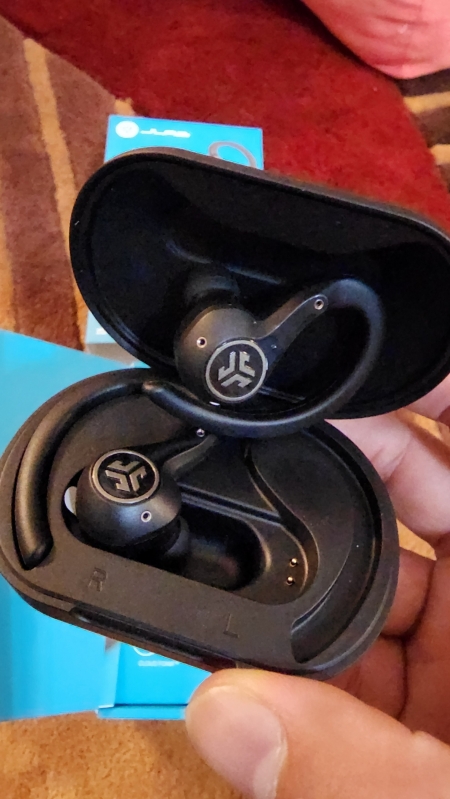 The EPIC Air Sport ANC True Wireless 2nd Gen combines the benefits of the Air Sport with the ANC features of the Air ANC. As a result, they've formed a superb product, which provides long-lasting battery life with great audio quality.
At $79 ($99 MSRP), they are a steal compared to the other name brands which don't offer the same features or playtime. They come with a rechargeable case like the one from the Air Sport.
Each earbud provides about 7 hours of playtime. The features are almost identical to the other 2 mentioned above. Each pair includes Find with Tile, Google Fast Pair, and the JLab Sound App integration.
In addition, these best wireless earbuds are IP66-rated. This means they provide dust-tight protection and are safe against strong jets of water. Although you can't wear these to swim, they should be good enough for any kind of sweaty sports.
The earbuds look identical to the Air Sport, with 3 small openings on each side to serve as the input for the ANC system. The EPIC Air Sport ANC provides 5 sets of ear tips, so there is definitely one that will fit you perfectly.
Which JLab Earbuds Are the Best for You?
JLab makes the best wireless earbuds in the business, but how do you decide which one is best for you?
If you're still scratching your head, don't worry. Many of the headphones have the same features. Each pair includes Find with Tile, Google Fast Pair, and the JLab Sound App integration.
So that's my review of the JLab earbuds. Which one do you think works best for your needs? Get more great-quality sounds!