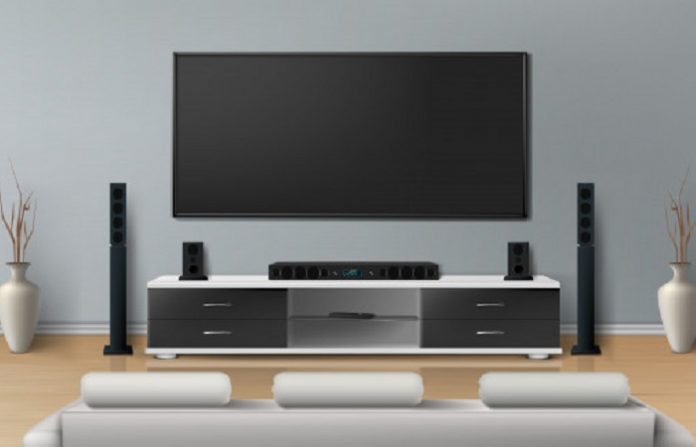 We hope you love the products we recommend! Just so you know, Men with Kids may collect a share of sales or other compensation from the links on this page.
As great as ultra-high definition televisions can be, they are often just a little lacking in the audio quality department. Audiophiles (people who REALLY care about the quality of sound) who are looking for an improvement to their home entertainment theater often add a soundbar to complete the picture. 
Soundbars are simply the best way to really give your television the extra boost it needs in terms of audio quality. As TVs get slimmer there really just isn't much room left to fit speakers that can give out enough sound to fill the room. TVs these days are rarely made with the necessary equipment to bring out the best in sonic dynamics, so a soundbar is a sound investment, pun intended.
Check out more smart home gadgets here!

If you want to hear voices and dialogue as clear as possible, or you want to hear the surround sound to your favorite action film with as much clarity as they rightfully deserve, consider picking up one of the soundbars in this list of the best options you can get in 2021.
Also, if you love movies and perhaps watching some classics at home with your new soundbar, check out Disney+, for a limited time, Disney is offering a bundle with Hulu and ESPN+ for as low as $12.99 a month!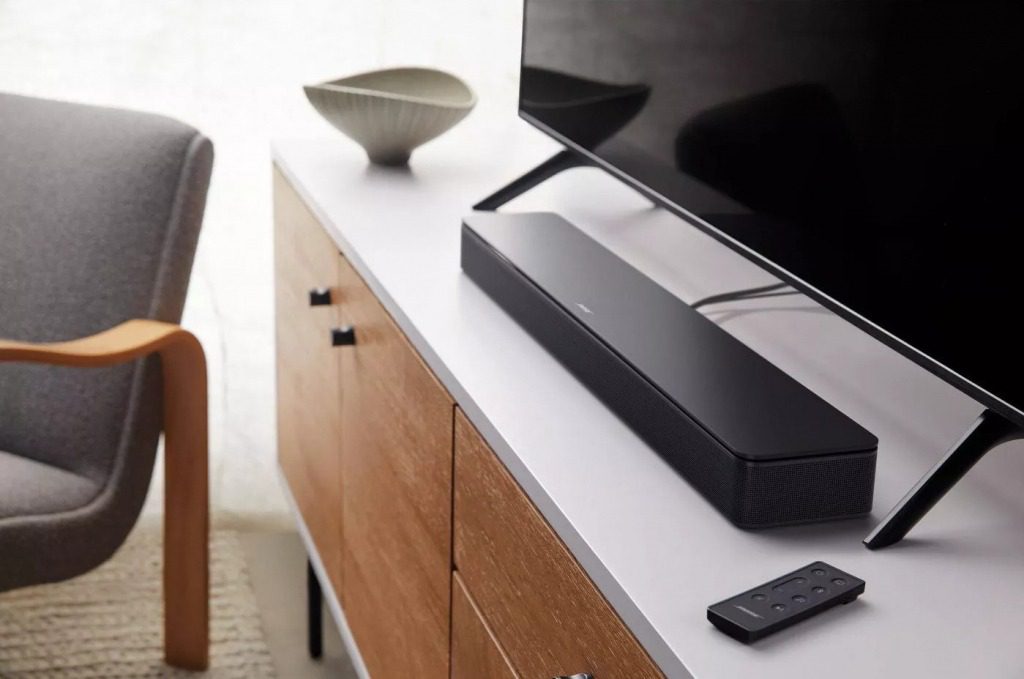 Bose has been in the audio game for a very long time, and for good reason. Bose offers quality sound and audio products that are reliable, affordable and accessible. The 300 Smart Speaker is no different.
With rich bass, clear dialogue and a well-rounded sound, the Bose Smart Soundbar does everything you want in a soundbar and more. Other features include:
Wi-Fi, Bluetooth, Apple Airplay 2 and Spotify Connect
Amazon Alexa and Google Assistant
Voice control with Voice4Video
Connectivity with select Bose Headphones and Speakers

Looking for more on sound, check out these awesome noise-cancelling headphones that will let everyone in your family be able to listen to their own music in the house whenever they want!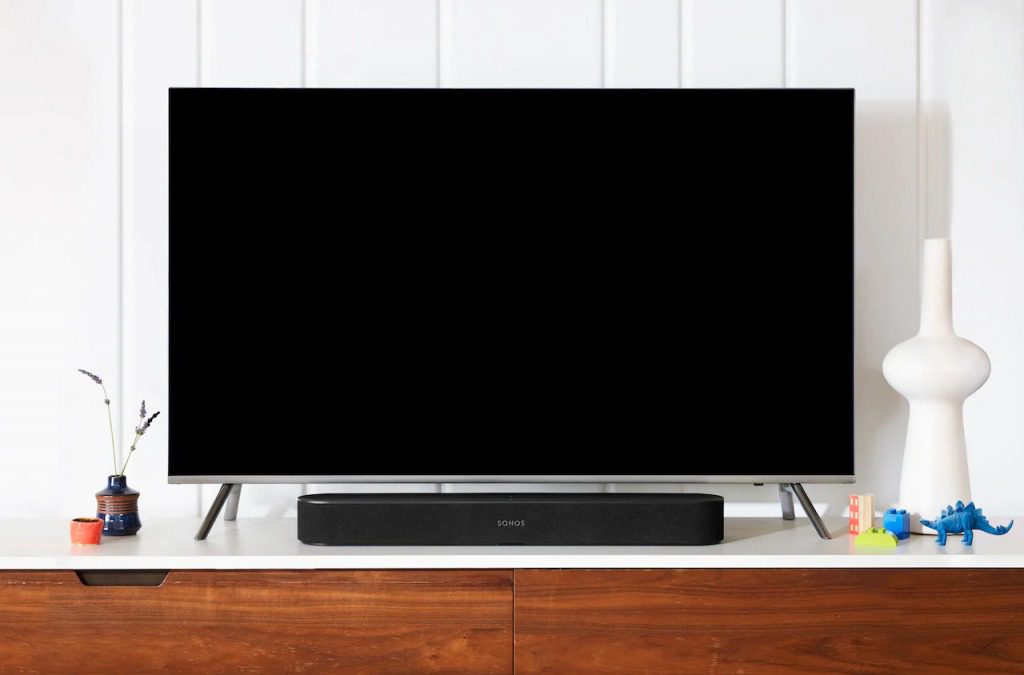 Sonos has risen to the top of the game in soundbar and quality audio equipment. The Sonos Beam is the absolute peak value of sound quality, easy accessibility and small size.
The Sonos Beam was tuned by sound engineers to emphasize the sound of voices, making it easier to follow along. The Beam has built-in voice control, and is compatible with Amazon Alexa and Google Assistant.
The Sonos Beam is hard to beat for the value.
Pair this soundbar with a streaming device and you are set!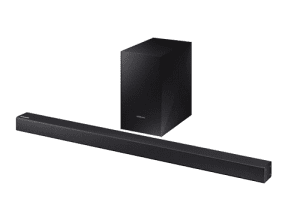 This is a great soundbar when you really want some oomph in your volume. This Samsung model is a longer soundbar than average, plus it comes included with a subwoofer to add even more power and definition to the bass. If you're a fan of how movies sound when you're at the theater then this soundbar will appeal to you for sure.  It removes the big bass drivers from the soundbar to keep the profile small and let the subwoofer handle that.
Looking for more gadgets, check out these awesome drones everyone should have!
This is a great setup to pair with a larger 4K television screen, especially for anyone who already owns a Samsung smart TV as they will pair together seamlessly. The fact that this soundbar is wall-mountable makes it perfect for an already highly tailored home theater.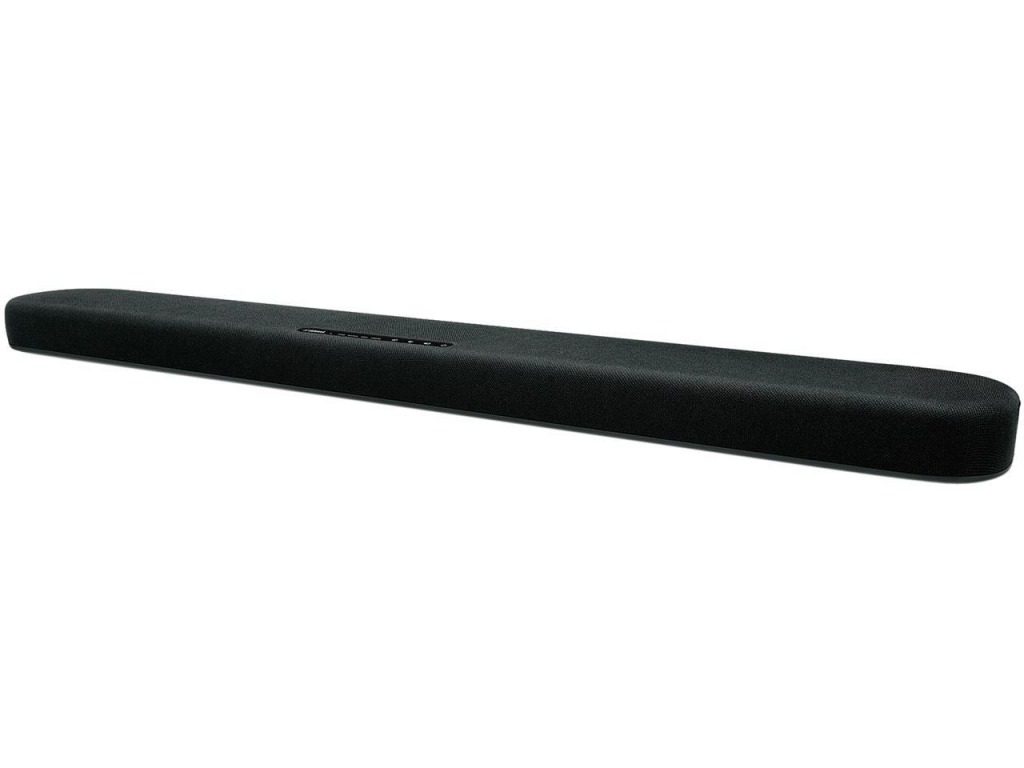 A cheaper option, the YAMAHA SR-B20A Sound Bar has a multitude of options for those looking for a quality sound at a fraction of the price. Along with great sound quality, the YAMAHA SR-B20A offers features like:
Built-in subwoofers for deep bass
Clear Voice for enhanced dialogue
Virtual 3D surround sound
Bluetooth streaming, allowing easy switching between devices
Simple to setup with HDMI or optical input
Pair this soundbar with a gaming console and enjoy playing your favorite games with great sound!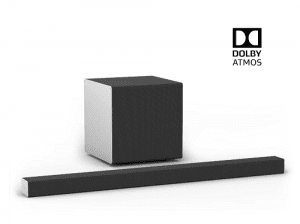 No highly sophisticated home entertainment system is truly complete without a soundbar as glorious as the Vizio 3.2.1. Thanks to its streaming capability, voice-enabled Google Assistant feature, you can use it to play your favorite music from any streaming service.  Being ATMOS certified means the system can replay the movie scene with the same level of precision it was recorded and approved by Dolby.  You can be sure this is as good as money can buy for theater level sound reproduction.
Another product worth the money is a good pair of headphones. For those of you looking for headphones and earbuds as well as a soundbar, take a look at Soul (and use code SOUL10 for 10% off your order).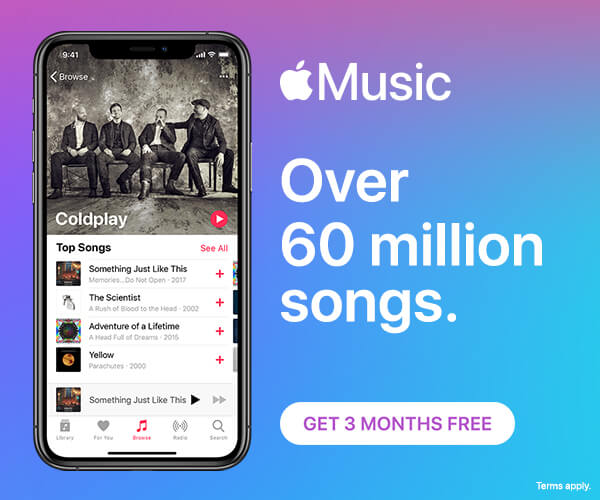 The extra subwoofer is hefty and powerful, and delivers top-notch bass in a small form factor. The soundbar itself is a bit larger but that doesn't even compare to how astonishing its audio quality is. You really have to hear it for yourself to believe it.
If you're not already watching your favorite shows on Hulu with an awesome sounds bar setup, go check out Hulu and make watching TV a breeze!
Looking for more smart home gadgets, give these a peek!