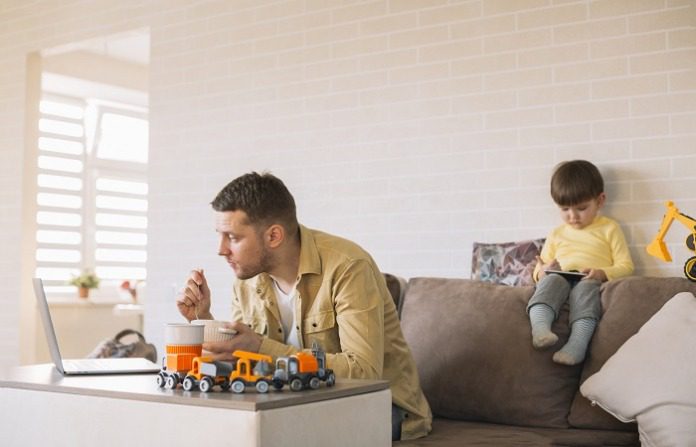 We hope you love the products we recommend! Just so you know, Men with Kids may collect a share of sales or other compensation from the links on this page.
Many of us are going through an adjustment period by relocating our traditional day jobs to work from home. However, learning how to work from home with kids is much easier said than done. After all, how can you focus fully on your work while remaining an alert, caring parent? A couple of easy adjustments to make right off the bat are picking up a pair of blue light glasses and integrating your business phone, cell phone, and computer onto the same communication platform, such as GoToConnect, to stay in the loop regardless of which device you use.
While you are here, you should also go check out We Craft Box. They offer craft boxes that are perfect for your kids! It includes materials and many different themes that you can choose from for your own kids.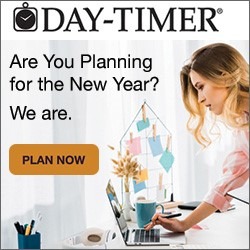 On a side note: If you are a business owner and are looking for employees, we found Linkedin Jobs to be the best platform for us! It lets you reach candidates everywhere with any type of skill. As well as check out Onpay for all your payroll needs! Onpay makes paying employees online easy and fast! What are you waiting for, kickstart your small business today!
Create a Space That Motivates You
A huge part of being in the office is being in an environment that motivates you to do your best work. Even if you're working from home, you can still make a setup that inspires you to stay focused. Having the right desk and office chair that are also ergonomically sound like the desks at Fully in your own portion of the house can be a big help.
If you've ever wondered what it's like to be Don Draper, get a killer office setup and a glass chair mat by Vitrazza to find out.
If you're in need of an extra monitor or mouse, Best Buy has it all to complete your work from home setup. Stay focused with the right equipment and accessories and find the best deals at Best Buy.
Organize Your Weekly Schedule
When you're working from home with the kids, it's vital to plan the day considering your kids' schedules as well. Use a tool like Squarespace Scheduling to plan your meetings. If you can, set your available time for meetings and calls during the times you know will be the most quiet and peaceful, so you won't risk running into interruptions.
Give Your Kids Self-Directed Activities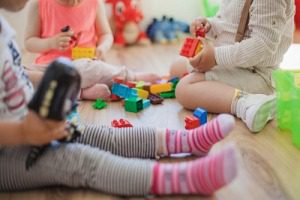 One of the best ways to learn how to work home with kids successfully is by keeping your kids properly engaged. This could mean getting them a new Lego set to keep them preoccupied. Or, you could pick up some STEM enrichment activities from Green Kid Crafts.
Whatever it is, recognize that your kids are going to need more activities to stay properly engaged. Moreover, many of the STEM craft kits can help kids supplement their learning making the transition to work from home with kids a whole lot easier. Fun and educational games are a great way to keep the kids busy while still learning.

Self dedicated activities can also include learning, jus get your kiddos the Academy Adventure package and your kids will be on their way to discovering knowledge through an online learning program! There is also no harm in testing it out, its a great way to keep your kids learning, yet entertained while you get a bit of work done! They also currently have a free trail deal!
Set Up Quality Time Before Bed
Even while you're learning how to work from home with kids, make sure you find time in your day to enjoy valuable quality time with your kids. If you're working during most of the day, find a way to incorporate a shared activity before bedtime.

This could be as simple as watching a Disney+ or Hulu episode of your child's favorite TV show. Break out the blankets and popcorn, and enjoy a cozy night in after a long day's work. If it's a school night or you'd rather do something more interactive, read a story together. Or you can create a storybook together that your kid is sure to adore.
And make sure you have a quality bed that will provide you quality sleep to keep up your energy. Check out a solid mattress brand like Ghostbed to ensure you're getting the best sleep.
Seek Out Help You Can Trust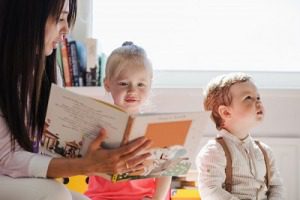 Sometimes it's simply impossible to work while keeping the kids occupied. If you're still trying to figure out how to work from home with kids, don't be afraid to seek out help you can trust. You can look for a care giver in platforms like Care.com,  which help you find aid based on your requirements. That way, you can focus entirely on your work knowing that your kids are fully supervised.

Don't Forget to Set Break Times for Yourself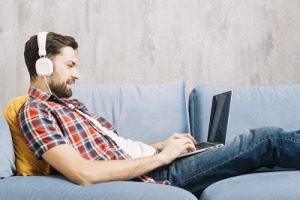 It's easy to forget to give yourself needed breaks if you've just started working from home. While you learn how to work from home with kids, remember that this can be a huge adjustment for you as well. Keep things as normal as possible —that means taking a normal lunch break when you need it. So, treat yourself to some DoorDash!
Taking care of yourself will ensure that you're in better shape to take care of your kids, even with all of the distractions of work.
Also, sometimes work remotely might just not be for you, if you are on the search of a job, helpful sites like My Perfect Resume can help you build a superb resume in a number of minutes.
Keep Your Eye Stress to A Minimum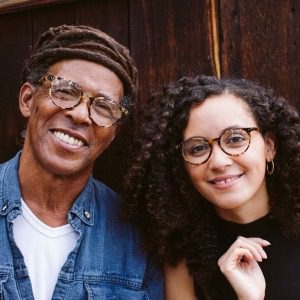 The last thing you want when juggling working from home and keeping the kids occupied is eye stress. Dry, itchy eyes and headaches are bound to occur from staring at your screen all day. However, you can help ease eye irritation with blue light glasses from eyebobs, while adding a bit of flare to your work from home style. Grabbing a pair is a no brainer, especially because are an FSA/HSA eligible expense, which is great timing since many FSAs are renewed at the beginning of the year!
Make Sure Everyone Is on the Same Page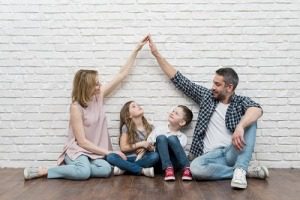 As you transition to working from home, make sure everyone, including your kids, is on the same page in terms of scheduling. For example, if you know that you're going to be largely unavailable during a conference call or a certain block of time, communicate that appropriately.

Setting up boundaries proactively can make it a lot easier for your family to adjust to your new schedule. Remember, this is an adjustment for all household members, not just the transitioning remote worker.
And make sure there's plenty of calming and peaceful artwork for decor in your home. Checkout Art.com for a plethora of beautiful artwork, photographs, room ideas and more.
Coordinate with Your Partner Ahead of Time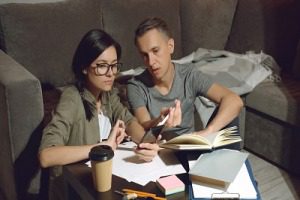 If you have a significant other or spouse in the home, make sure you set aside some time to talk about how to work from home with kids. Create a plan so that both of you know what is expected of each other.
Once you've figured out an agreement that works for both of you, sit down with your kids so that they'll have an idea of what their typical day will look like. Remember that this transition will likely take the entire family a while to adjust to this new routine, so don't get discouraged if things don't run as smoothly as planned initially.
Learning how to work from home with kids is no easy feat. While this transition is no doubt going to be challenging for you and your family, hopefully, these tips help you take another step in the right direction. Enjoy working from the comfort of your home!
Looking for more parenting help? Be sure to check out the 4 parenting styles or our article on how to start a college fund.