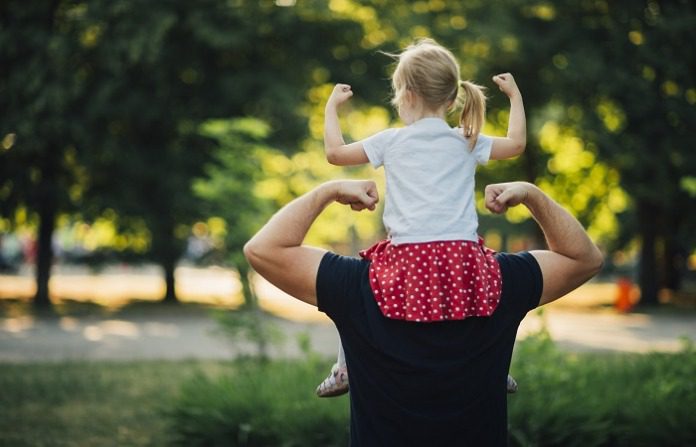 We hope you love the products we recommend! Just so you know, Men with Kids may collect a share of sales or other compensation from the links on this page.
When it comes to parenting, there are no rules. That said, parenting styles can be broken down into four main categories: Authoritarian, Authoritative, Permissive and Uninvolved. Learning about what each style entails can help you improve your relationship with your kids and bring your family closer. It's vital to consistently reevaluate your parenting style to ensure that it's fostering healthy growth and development. If your kids aren't in this stage yet (i.e. they're still in diapers), check out Nested Baby, which offers baby essentials to foster development and make your life easier! And below, we'll go over the 4 main parenting styles.

Having trouble with temper tantrums? Be sure to read our article on how to handle your child's temper tantrums. Or, if you need more activities to do with your kids, we have a great article on fun and educational games. If you have a baby or a toddler, be sure to check Lovevery, their toys are designed by experts for your child's developing brain.
Spend Quality Time Together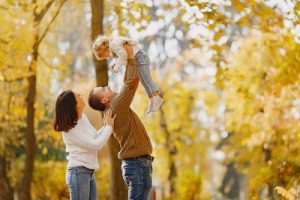 Parenting is not always cut and dry. You might find yourself exhibiting more than one of the four styles at different times or periods throughout your parenting journey. What does remain true for all parents, is that spending quality time with your child is vital to their success. This could be settling down with a book together, playing with Legos, customizing a book together, or working together to complete a craft or project.
Looking for crafting materials, check out Joann for all your crafting needs!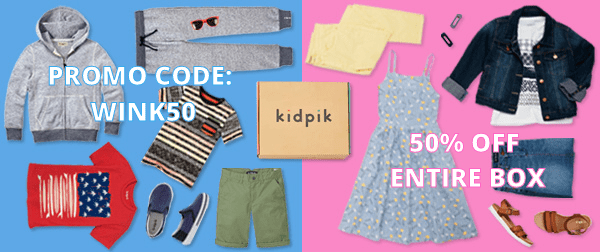 Validating your child's feelings and opinions will build trust and a great foundation for open communication. At the same time, enforcing a degree of positive restrictions can be helpful to guide your child towards beneficial choices.
4 Parenting Styles 
Authoritarian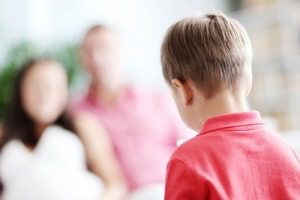 The authoritarian parenting style is defined by a focus on obedience over anything else. An authoritative parent doesn't take their child's feelings into account. Therefore, usually enforces rules in a matter of fact, or "because I said so", manner.
Authoritarian parents have a heavy emphasis on rules and focus on consequences rather than rewards. While authoritarian parenting usually leads to obedient children, it can come at a cost.

Children may be more at risk of developing low self-esteem or poor communication skills. Since theirs are not valued in the eyes of their parents. Moreover, it's not uncommon for children to become skilled liars. As an effort to avoid intense consequences previously set in place by parents.
Authoritative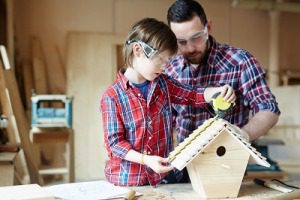 Though they sound very similar, there is a huge difference between authoritarian and authoritative parenting styles. Authoritative parents have rules. They use consequences much like an authoritarian parent. However, they also take their child's feelings and opinions into account.
While it's clear that adults are still in charge, children of authoritative parents will still have their feelings validated. Moreover, authoritative parents will also focus on positive reinforcement and preventative measures to ensure that their child avoids pitfalls as much as possible.
The children of authoritative parents usually grow up to be responsible adults who can make thoughtful decisions and feel comfortable expressing their feelings with others.
One a side note: If you like your kids to be independent you can get them into graphic design with Canva. Canva is a user friendly editing software that can help you create just about anything digitally.
Permissive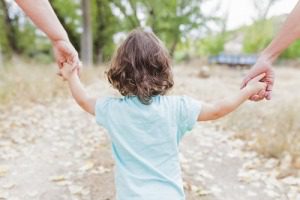 Permissive parents are known for being very lenient and often take on more of a friend role than a parental one. While permissive parents may set rules, they might be unlikely to enforce them. These parents will only feel the need to step in whenever there is a serious problem. Children will likely feel comfortable communicating with permissive parents.
Permissive parents are usually very nurturing and will respond more to their children's feelings. While they may work to enforce consequences. Permissive parents are also more likely to cave or lower the extent of their discipline in practice. For example, if a child is grounded, the permissive parent would end the grounding period earlier than expected.
However, this can come at a cost. Permissive children may develop more behavioral problems. As, they do not have a full appreciation of authority. They may have trouble developing essential time management skills with a lack of structure. Kids under permissive parents are also more likely to struggle academically and report lower self-esteem.
Parents who adopt a permissive style may also be more inclined to avoid conflict in general. Which, can lead their children to develop poor communication skills.
Uninvolved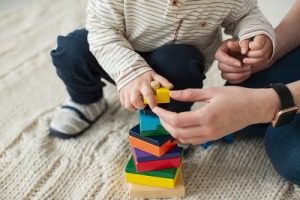 Uninvolved parents are not very present in their children's lives. They may have little knowledge of who their child's friends are, what they do on a regular basis, and how they feel about certain topics. In general, uninvolved parents simply do not spend a lot of time with their children.
There are few rules if any, and children are not given regular parental guidance or attention. Children with uninvolved parents struggle academically and have low-self esteem. Unfortunately, they are also likely to exhibit more behavioral issues and report higher levels of sadness.
While uninvolved parents can be neglecting their child's needs, it's not always an intentional decision. Adults struggling with working, managing the household, etc., may develop uninvolved parenting styles since their attention is strongly divided.
Conclusion
Becoming a balanced parent is a constant struggle, but it is certainly worth giving your kids all the love and care that they deserve. At the end of the day, parenting is a highly personal experience that takes a lot of time, consistent effort, and constant reevaluation to be successful. No parent is perfect, but taking the time to improve your parenting style is no doubt a great investment in you and your family.
Looking for some more parenting tips? Then check out our tips on how to travel with children or 8 things that every parent dreads.