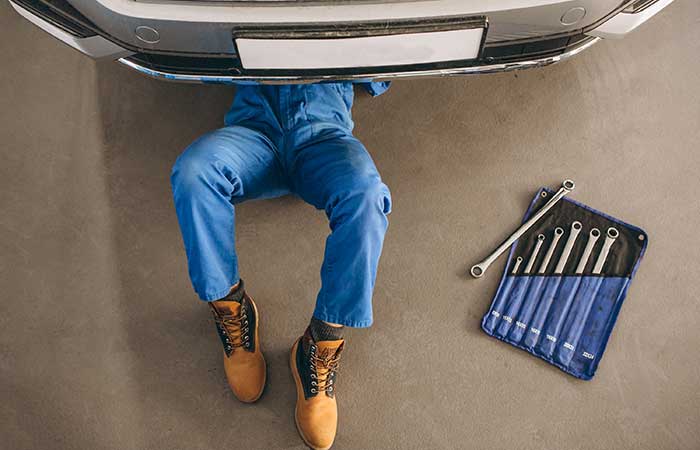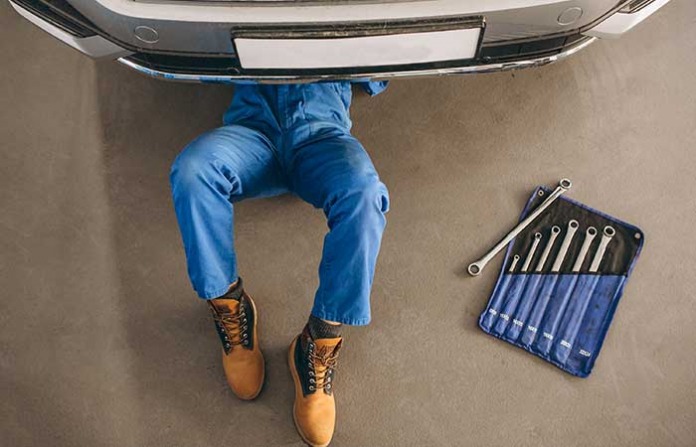 We hope you love the products we recommend! Just so you know, Men with Kids may collect a share of sales or other compensation from the links on this page.
Regular maintenance is crucial for keeping your car in good condition. Run through this car maintenance checklist every once in a while to make sure your car is as safe as it can be!
If you want to keep your car in tip-top shape, then make sure to review this car maintenance checklist. Even if you're not driving every day, your car needs to be looked after. However, this doesn't mean you have to take it into the shop or spend thousands of dollars in inspection costs. There are a few things you can do on your own. Preventative maintenance can prevent potentially dangerous situations – for you and your beloved vehicle.   
9 Items to Check Off Your Car Maintenance Checklist
Make Sure You Have the Right Car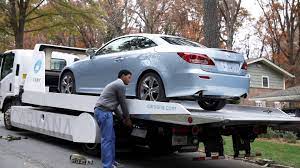 How rigorous and intensive car maintenance will be often comes down to what kind of car you are driving. Some brands, models, and even years are much more expensive and time-consuming to maintain than others. So before you even consider what kind of maintenance you should be doing on your vehicle, make sure you have the right car for your needs that can also help keep your expenses low.
If that means it's time to invest in a new car, we definitely recommend shopping online with a service like Carvana. Not only can you research vehicles through the Carvana platform, but you can also finance with them and have your vehicle delivered directly to your home. No need for the all-day dealership experience anymore!
Battery
Your battery should be the first thing you look at on your vehicle maintenance checklist. Most batteries last between 3 to 5 years, although this will differ depending on weather, driving habits, etc. Pay attention to any notifications or lights on your dashboard warning you to check your car battery.
Oil Levels
It doesn't hurt to check your car's oil level when you fill up at the station. Oil is crucial for a number of reasons and can cause breakdowns if not properly filled. Make sure the oil dipstick is between the minimum and maximum range. If not, you can always carry a spare bottle for emergency situations.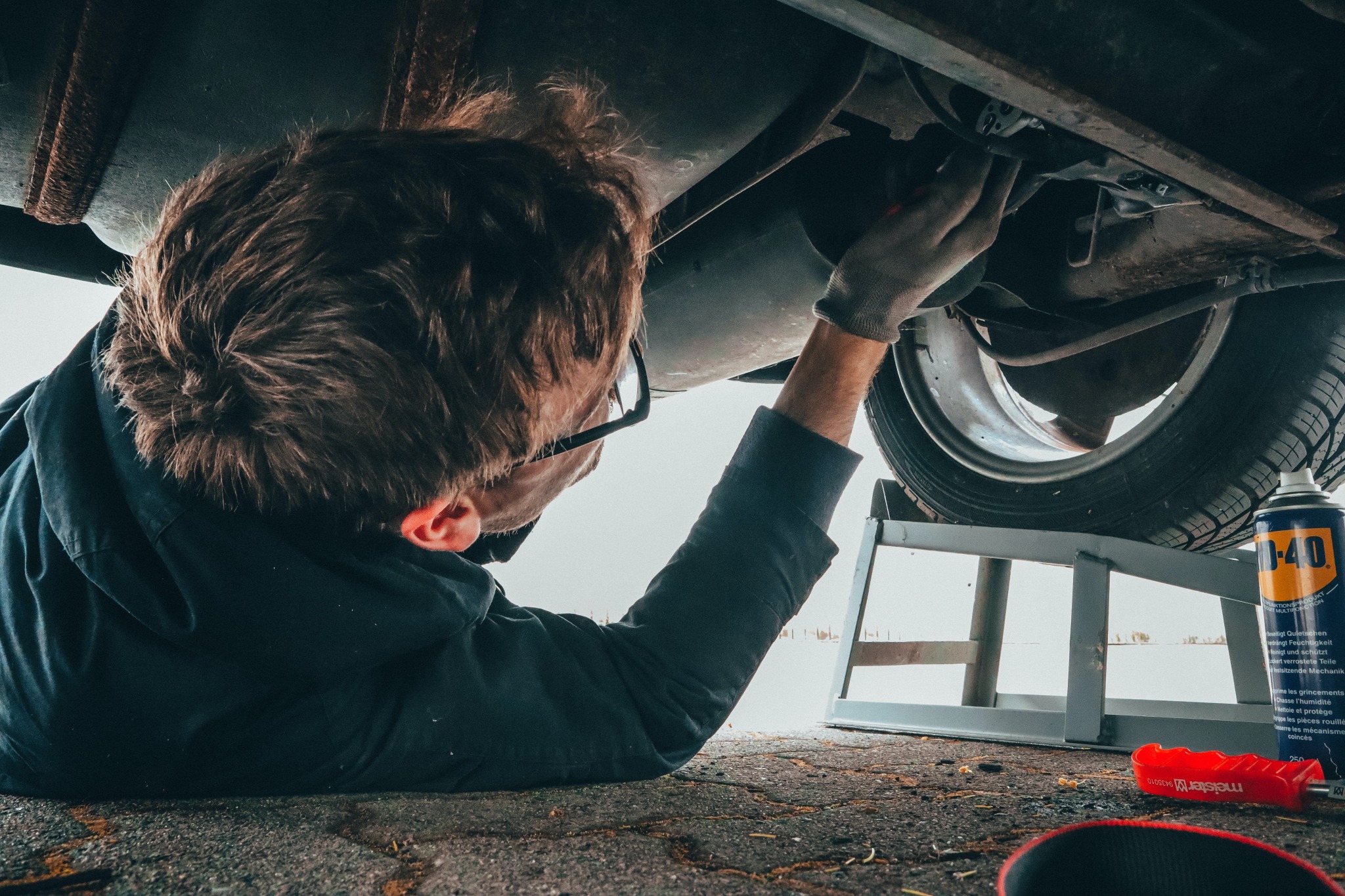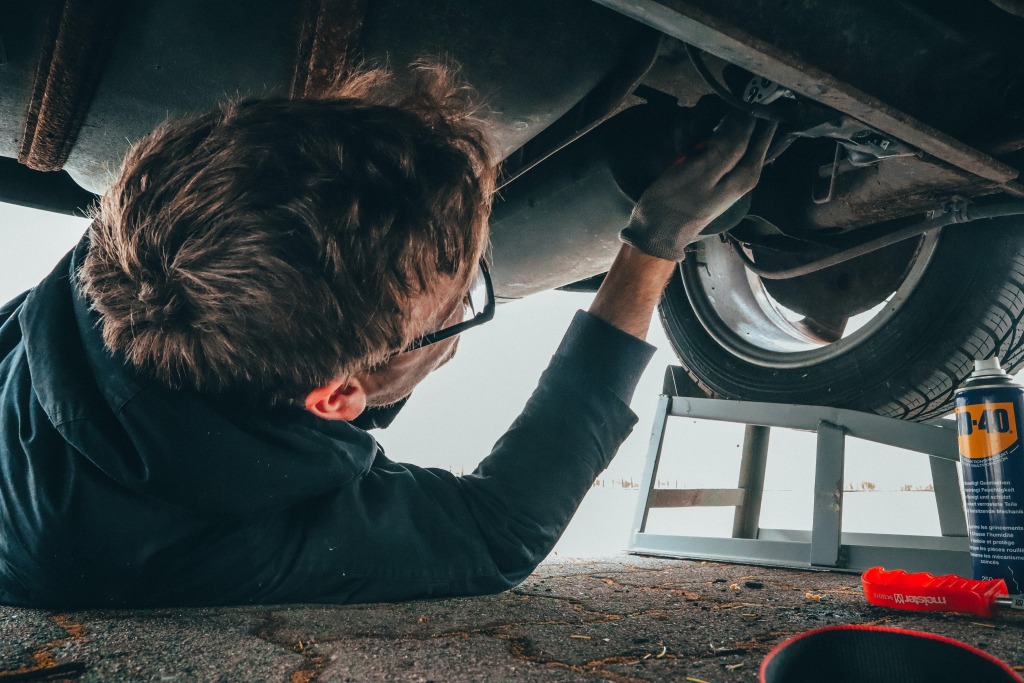 Coolant Levels
Driving with a low coolant level can be very dangerous for your car. Your engine could overheat, which could lead to a blown head gasket (not something anyone wants while driving!). Check coolant levels every few months and make sure to top it off when needed. However, if you drive an electric car, you won't have to worry about coolant at all!
Lights
Inspecting your car's internal and external lights are a must. This includes your headlights, reverse lights, fog lights, brake lights, and turn signals. Your car maintenance checklist should consist of the bulb and the lens.
Tire Pressure and Tread Depth
Over time, the tires on your car will start to wear out. You'll want to visually check the pressure and tread depth of all four tires and the spare. We recommend using the penny method (if the tire covers Lincoln's head, then you still have enough tread). This should be done every 3 months or 3,000 miles.
Engine Air Filter
The engine air filter should be replaced every year. If it gets too clogged up, then it could reduce your car's engine power and fuel efficiency. Simply remove the filter and see if it's clean and white. If it's dirty, it's time to replace it.
Windshield Wipers and Fluid
Have you noticed that your windshield wipers aren't cleaning as well as they once did? Windshield blades will need to be replaced every few years or if they split or crack. Don't forget to check the fluid levels as well! If you have a newer car, your windshield wiper fluid will come on when empty. If you have an older model, check this level every month or so.
Brakes
Driving with bad breaks can be very dangerous. This means making sure the brake fluid levels are topped up. In addition, check the brake linings, pads, and rotors every 12 months or 12,000 miles. If they make any noise while driving, it might be time to get them professionally inspected. 
Paint and Bodywork
Although it's not much of a safety concern, it's nice to have a car without scratches and dents. This will help maintain the value if you ever choose to sell your car in the future. This also means giving it a regular wash and wax to keep it looking clean and glossy!
A well-looked-after car is a happy and safe car! Make sure you run through this car maintenance checklist every once in a while. Doing so can prevent major accidents, issues, or expensive auto shop bills! 
And if you're in the market for a new vehicle, check out Carvana. They have over 25,000 used cars for almost every budget. Best of all, each vehicle is inspected and certified by professionals, so you can shop with confidence. We even wrote an article walking you through how the Carvana process works. Happy driving!