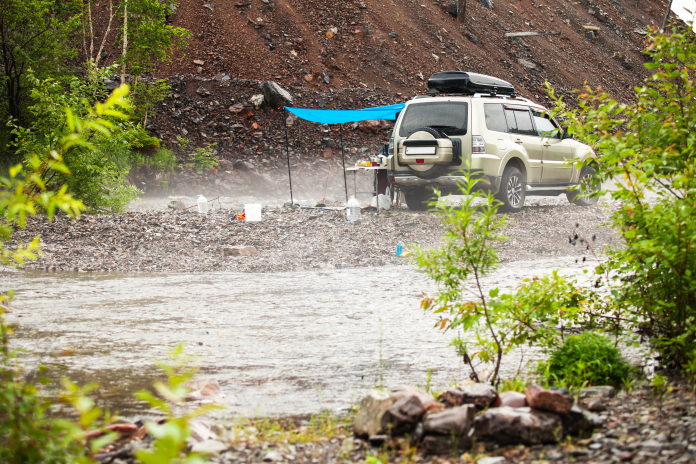 We hope you love the products we recommend! Just so you know, Men with Kids may collect a share of sales or other compensation from the links on this page.
If you're hoping to spend the weekend in the great outdoors, then it's important to read through these SUV camping tips. Car camping is drastically different from sleeping in a tent or even in an RV, which means there are certain factors to consider while planning your road trip adventure.
10 SUV Camping Tips to Remember
Before you hit the campgrounds, make sure your car is up for the challenge. If it's time to trade in your vehicle for something more suitable to your lifestyle, you need to make sure to check out an online seller such as Carvana. They're making the process of buying a car incredibly easy and accessible, and will likely be the best car buying process you've ever had.
Travel With the Right SUV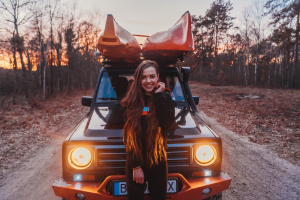 When it comes to car camping, not all SUVs are made equal. Not only do you need something spacious and roomy on the inside, but you'll also need a vehicle with solid ground clearance and AWD or 4WD to handle the terrain. If you're in the market for a durable vehicle for SUV camping, then check out Carvana, a site with hundreds of affordable, pre-owned cars perfect for your journey.
Invest in an Air Mattress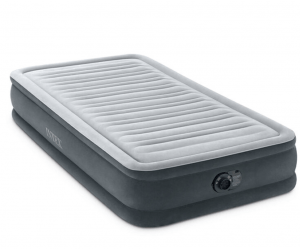 A good night's sleep is crucial regardless of if you're at home or on the road. Instead of spending a night uncomfortably tossing around in the driver's seat, transform your back or trunk into a peaceful oasis with an air mattress. You'll wake up refreshed with fewer pains and aches so you can fully concentrate on the long drive ahead.
Prepare for All Types of Weather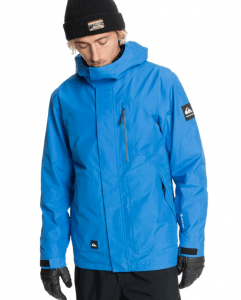 The types of clothes you bring on your camping trip matter. Leave your bulky and hard-to-wash items at home and instead invest in cozy and versatile layers. A GORE-TEX jacket is great for unexpected weather, while hooded fleeces will help you stay warm and comfortable at night. And don't forget the accessories like waterproof gloves, SmartWool socks, and polarized sunglasses!
Pack Efficiently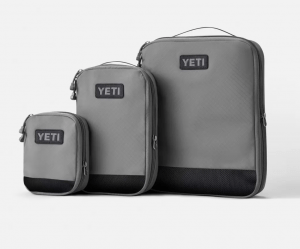 In addition to packing the right items, knowing how to pack is also crucial for any road tripper. With packing cubes, you can keep all your clothes, electronics, and small items neat and organized, which makes them easy to find while you're on the road. Yeti makes some of the best packing cubes on the market. They're durable, expandable, and easy to wash once the trip is over.
Charge With a Solar Panel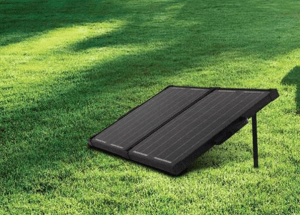 With a portable solar panel, you'll be able to charge your phone, camera, or other electronics while you're on your camping trip. We can recommend the Nature Power Briefcase panel, which generates up to 120 watts of power to help you stay connected to the outside world.
Cook Like You Would at Home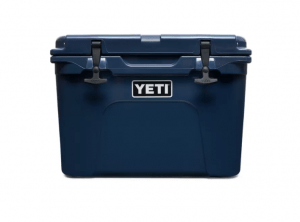 Just because you're away from home doesn't mean you have to rely on fast food or dehydrated snacks. You can still whip up gourmet meals as long as you have the right tools. Pack plates and utensils, store perishables in a cooler (the Yeti 35 hard cooler is our top choice) and invest in an Omnia Outdoor Stovetop to cook whatever your heart desires.
Put Together a Safety Kit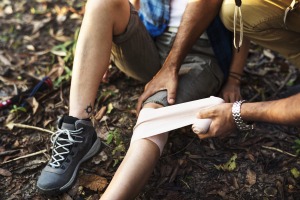 From flash floods and earthquakes to potholes and flat tires, accidents can happen at any time during your trip. That's why it's important to travel with a safety kit. Not only sure you pack a first aid kit with sanitizer, band-aids, and medicine.
Bring Outdoor Furniture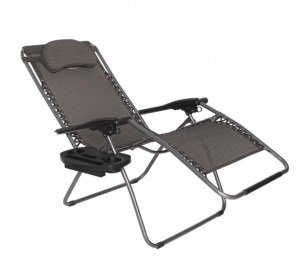 One of the biggest disadvantages of SUV camping is the lack of space. Since your interior room is limited, it's important to bring along chairs and a table so you can relax or eat outside. We recommend getting portable or folding furniture that can be easily packed and stored when they aren't in use.
Add Space With a Canopy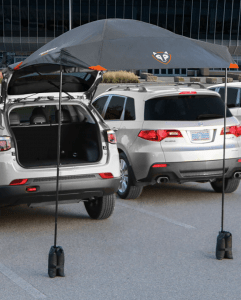 An attachable canopy is a perfect accessory for your SUV car camping trip. Not only does it protect against sun and rain, but it also adds extra living space where you can hang out. You can also purchase an SUV attachable tent, which provides more protection and even a sleeping space in case you craved an authentic outdoor camping experience.
Consider a Portable Toilet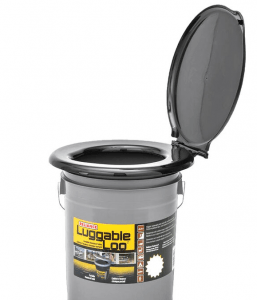 If you're planning on driving long distances, then it's worth bringing a portable toilet with you on the trip. Truck stops and gas stations may be few and far between (especially in rural areas), which can be a problem if you have a bathroom emergency! But, even if you never end up using it, you'll still feel better knowing you have a portable toilet to use just in case.
Start Your Road Trip Right  
SUV camping is one of the most memorable experiences you can have, and we hope that you feel a little more prepared after reading this article. Feel free to also check out our tips on how to travel with kids or other car accessories you can bring with you on the trip. Have a safe journey!