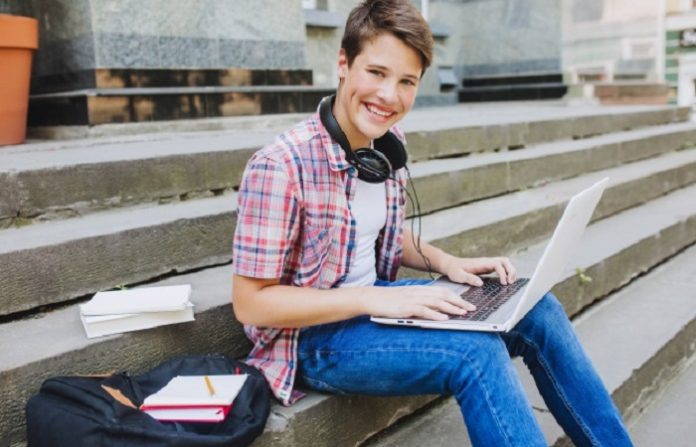 We hope you love the products we recommend! Just so you know, Men with Kids may collect a share of sales or other compensation from the links on this page.
School season is right around the corner. If you have a son or daughter who will be needing school supplies for high school then be sure not to leave out the most important one of all: a brand new student laptop.
Laptops are a fantastic addition to any high school student's repertoire as they provide countless benefits, such as faster note-taking, creating PowerPoint presentations for class, and scheduling tools to stay up to date with class events. But which portable computer will be the best fit for your soon-to-be high school student? Do they want something very compact and easy to tote around, or something in a fuller size for more comfortable usage?
The Best Laptops for Your High School Student
Regardless of which laptop you choose, take a look at McAfee for top-of-the-line antivirus software that fits your particular needs. Another cool, cutting-edge software to check out is VMware, which specializes in cloud computing and virtualization. Without further ado, our top picks for student laptops are below!
If your soon-to-be high school student still needs other supplies, Target is our go-to. We definitely can find everything we need, from new pencils and highlighters to a new backpack and shoes!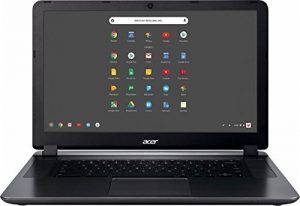 This medium-sized Acer laptop from Target comes with built-in Bluetooth and Wi-fi capabilities for cable-free convenience. It has a solid-state drive instead of standard hard disk storage, which allows for faster loading and a quicker boot uptime. It has more than enough power and storage to meet the needs of any high school task. The computer even comes in a 2GB or 4GB capacity option!
And once you find the perfect laptop for your teenager, make sure you equip it with the perfect cyber security software. McAfee offers an all-in-one Total Protection plan that keeps all of your devices safe, even for your kids. It includes antivirus, identity protection software, firewall, and more! It's so easy to use that even your kids will be able to keep all of their files and data safe. It's also extremely affordable, starting at $39.99 for a family plan for a whole year!
This refurbished Acer model from Best Buy is similar to our previous entry but is fitted with double the RAM memory and uses a different flash drive. It will be a little longer on load times compared to the previous model, but it's a great choice for anyone who needs to have several applications open at once. It also has Intel HD Graphics, an LED Display, and even a webcam if they need to get on a call with a professor or tutor. Get this laptop for students who love to multitask.
On a side note: If you have little ones looking to learn from home on a laptop as well, we recommend pairing a new laptop with an Academy Adventure package and your kids will be on their way to discovering knowledge through online learning program! There is also no harm in testing it out! They currently have a free trial deal!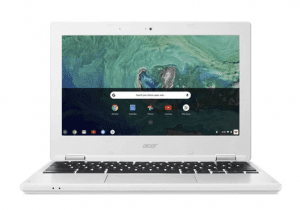 If portability is a priority then the Chromebook 11-inch Acer model is a fantastic choice. It has the Google Chrome operating system and the screen is 11.6 inches, great for having multiple things up on the screen at any given time! Not only does the white color give it a unique look but its small size will fit inside just about any backpack. It only weighs 2.4 pounds and has an impressive battery life of roughly 10 hours. Its handy size and more than adequate specs make this a top pick for students who would like to have something less bulky.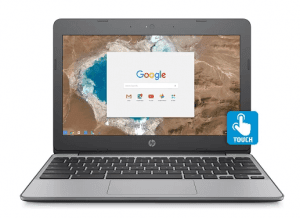 If you're looking for a sleek and nice design without having to pay big bucks, this one is the one for you! Not only will you be getting 11.5 hours of battery life with this Chromebook but you'll also be getting a very slim machine that is easy to take anywhere.
The touchscreen capability is sure to impress your son or daughter with its highly intuitive controls and accurate response. If your child is into drawing or just simply writing notes, they can do that with just the touch of their finger. As far as compact options go, if having a heavy backpack is not an option, then this laptop is a lighter choice.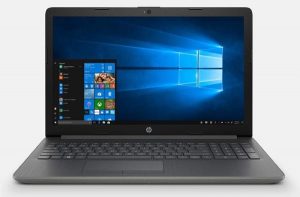 This computer from Target comes with a 15.6-inch display, a DVD burner, HDMI plug-in port, HD Webcam, and even Bluetooth. Also, it comes with a whopping 1 terabyte HDD, this HP laptop truly is a flagship computer. With this much storage, your son or daughter will be able to create enough files and data to last several high school lifetimes.
It also has better audio and graphics output than your average school laptop, making it a great choice for someone taking classes that deal with media studies, art and film, or computer science.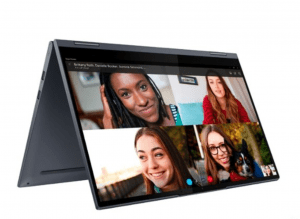 High schoolers are expected to be flexible, so their laptops should be too. In this case, the Lenovo Yoga 7i is as flexible as they come, with a touch screen and foldable features depending on what your high schooler needs it for.
More Back to School Ideas
If you know exactly which laptop you will get your soon-to-be high school student, then go on over and check out a few summer gadgets, you can reward them with for being a good student last year!