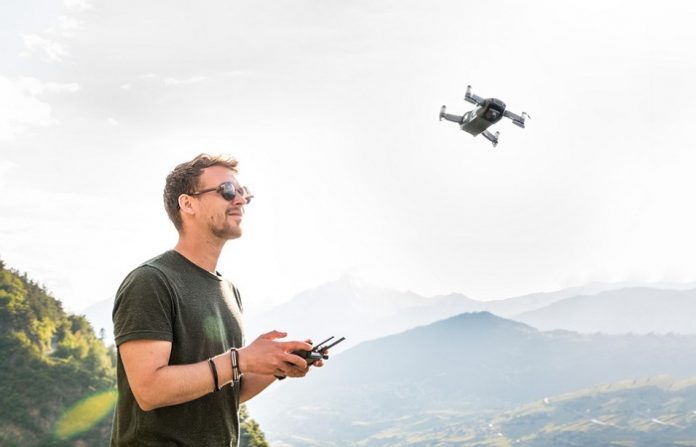 We hope you love the products we recommend! Just so you know, Men with Kids may collect a share of sales or other compensation from the links on this page.
The temperature is up and summer is here!  Whether you're going to be relaxing around the house or spending most of your time outdoors, there are plenty of cool summer gadgets to make the hottest months of the year the coolest months of the year.
Let's get right to it and check out this awesome list of "Gotta Have Summer Gadgets".
Before you get a summer gadget, be sure to also get yourself some sun screen so you can play outside all day long wiht your new summer gadgets! Try out The Sunscreen Company and get the sunscreen that fits your needs!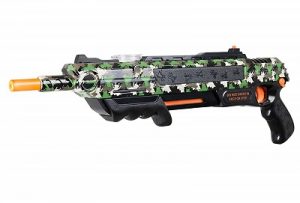 Mosquitos suck, and flies, well, they're just plain gross. Show those pesky invaders who is boss with the Bug-A-Salt Camofly 2.0 Insect Eradication Gun.
The Bug-A-Salt shoots ordinary table salt, is non-toxic and leaves no mess behind when you have to bust a NaCl cap in an insect. Even wasps are no match and better steer clear if they know what's good for them.
Just don't shoot bees, we need those lil buddies. The adult version of Nerf, this "gun" will set you back about $50 and comes with a 1-year limited warranty.
Go get em, Rambo.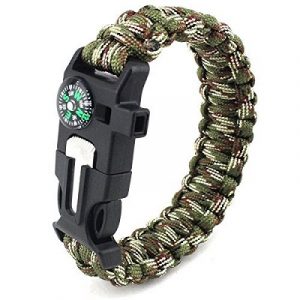 Who says tactical fashion can't be a thing? The Magnos Somnia Emergency Paracord Bracelet combines the best of both worlds, acting as a fully functional survival bracelet.
Not only is this bracelet made of paracord, but it also contains a flint fire starter, whistle, compass, and knife. Emergency camping situation sold separately.
In all seriousness though, if you're an outdoorsman looking for a wearable that will really come in handy, look no further because the Magnos Somnia Paracord Bracelet is it.
Thinking you're going to need a few more survival gadgets for the thing you have planned this summer? We have just the list for you!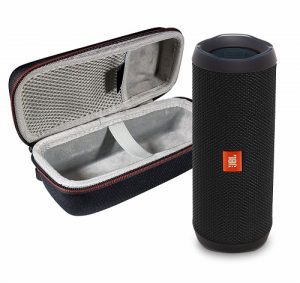 It's summertime and your life is so awesome it needs its own soundtrack. What better way to make that happen than with the JBL Flip 4 Waterproof Portable Bluetooth Speaker?
It's pretty likely that the hottest months of the year will find you near a body of water, and if that's the case, you need this speaker. This portable speaker lasts up to 12 hours, can connect with other JBL speakers to create a great sound stage, and is of course waterproof.
You can start curating your playlists now.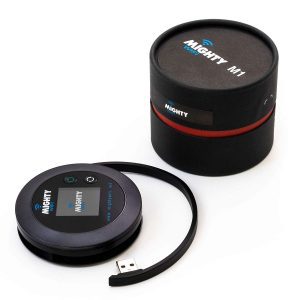 If you're going to be traveling to some rural areas this summer but feel like it doesn't count if social media doesn't see it, well then, you need a MightyWifi Mobile Hotspot. You can connect up to 5 devices to this 4G LTE hotspot to keep you in touch almost anywhere you go.
For only $9 a day you get unlimited Wi-Fi so you can upload the picture of that bear ransacking your campgrounds or surf (the internet) while you're at the beach. #Awesome!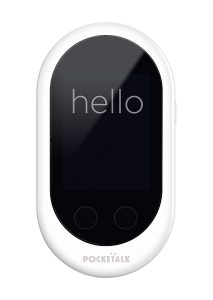 Planning on going to some exotic locations this summer but don't want to sound like a crazy American tourist who can't pronounce anything correctly? Yeah, me either.
That's where Pocketalk Language Translator comes in handy. This two-way voice translator comes with built-in data, so a phone plan or Wi-Fi isn't necessary.
It translates over 74 languages in real time so it's a safe bet Pocketalk will find the words even when you can't. A great investment for $299, a small price to pay for avoiding embarrassing moments.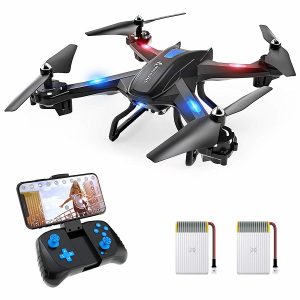 Well, it wouldn't be a list of cool summer gadgets if we didn't put a drone on here, would it? As technology advances, drone capabilities increase, while their price decreases, which is a big win for consumers everywhere.
The Snaptain S5C is not only affordable, but it's also awesome. A great drone for beginners, it has voice control, can fly up to 80m while shooting in 720p HD and is made of ABS material to protect it from crashes and fall while you practice.
It also has an altitude hold function, so you can take your selfies to a level you never knew was possible. You can even draw out your drone's flight path on your smartphone screen and it will fly itself! Now that's cool.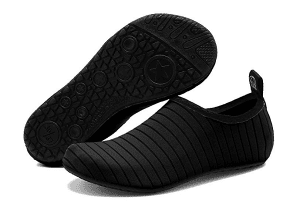 Whether you're gardening, working out, or at the beach, VIFUUR Barefoot Quick Dry shoes are a must-have in your collection. Comfortable, breathable, flexible and waterproof, these shoes are great for almost any occasion.
They come in so many different styles and patterns, everyone in your family is sure to find a pair they like. For less than $15 these shoes can't be beaten, plus they're a best seller on Amazon, so you know they've been tried and tested.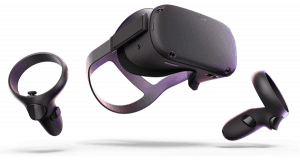 Want to explore the world, visit space, fight monsters and solve mysteries all in one summer? Now you can with the Oculus Quest All In One VR Gaming Headset.
You can go to virtually any place you can think of, all without leaving the comfort of your own home. With tons of games and experiences at your fingertips, Oculus is ready to use as soon as you unbox it.  Very easy to setup.
Oculus comes with insight tracking, which learns your movements and is also equipped with room-scaling, adapting your VR experience to your surroundings. If a cool summer vacation doesn't look like it's going to be a reality for you, make it a virtual reality. See what we did there?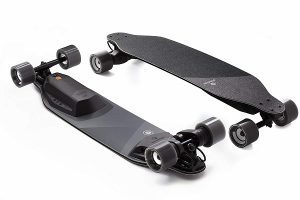 Looking for a new way to cruise this summer? Look no further.
Boosted's Stealth Electric Skateboard is their newest release to their energy efficient skateboard line. 5 different riding modes including the all new hyper mode allow the Stealth to hit speeds of up to 24mph!
An incredibly smooth ride, this electric skateboard can travel up to 14 miles on one single battery charge and even climb a 25% steep grade with no problem at all. If you're looking for a fun way to commute or even some in town transportation when you're on vacation. As far as cool gadgets go, Boosted is the way to go.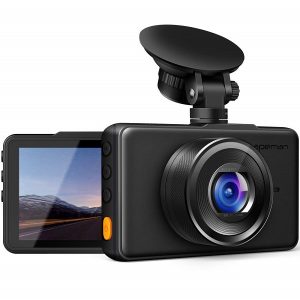 From summer projects to summer travels, odds are you're probably going to be doing a lot of driving and that means sharing the road with other drivers as well. Anything can happen on that road trip or even while running your day to day errands so why not have a dashcam to keep you safe and covered?
The Apeman 1080p HD Dashcam has a 3" LCD screen, 170 degree super wide angle lens, night vision, and a built in image stabilization sensor for shaky moments or during accidents. All that for under $50 sounds like a great deal to us.
You never know when an accident may happen, and having it on camera can make all the difference in the world. A must-have for daily commuters and road trippers alike.
From bugs to bracelets to Bluetooth speakers and Boosted skateboards, this list has some great summer gadgets you should seriously consider purchasing. Don't wait too long though, because summer will be over before you know it and you'll be stuck watching your annoying neighbor fly his aerial drone all around the neighborhood, wishing it was you.
Still not convinced? Still Don't know which dash cam will best fit your needs, we have a breakdown here for you! Go on and check it out!
Seriously though, check out this list of cool gadgets and make the most out of your summer!
Oh and if you're traveling this summer, you may want to invest in a security camera for your home! It will make your travel less stressful! Trust us!