We hope you love the products we recommend! Just so you know, Men with Kids may collect a share of sales or other compensation from the links on this page.
You might have a huge tree and great Christmas decorations inside, but don't forget the outdoor lights! Christmas lights on the outside of your house and in your garden can help to cheer up your neighbors. Better yet, they will make your decorations the talk of the town. That is to say, we all know that Christmas just isn't Christmas without some twinkly lights.
This year, wanting to give your house some Christmas razzle-dazzle a bit early is warranted. The choice of Christmas lights can be baffling, but don't worry! The following is a guide to finding the best Christmas lights to put on your house this festive season. 
Flake Out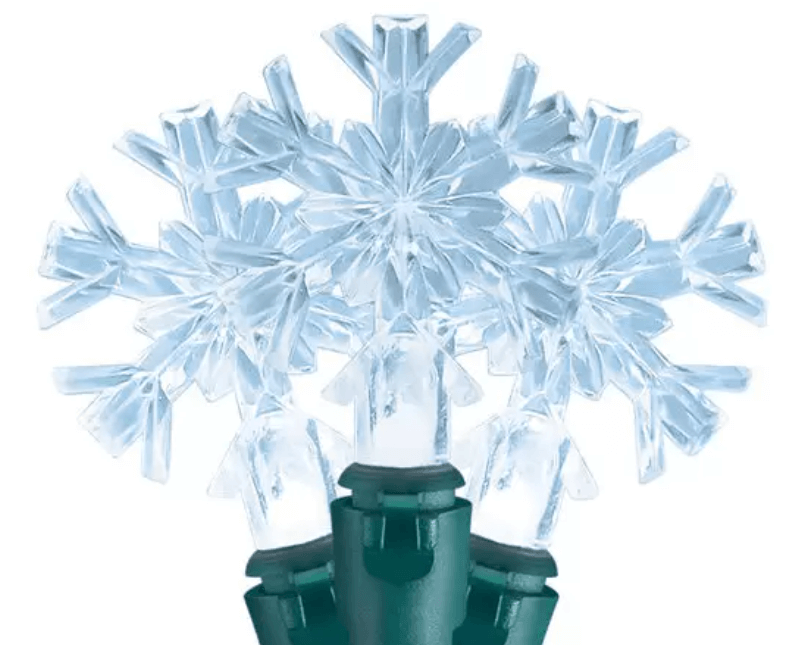 If you're looking to turn up the heat indoors this Christmas, these snowflake lights from Joann will add a charming touch of sparkle to your tree, a shelf, or a windowsill. For a unique look, try stringing these pretty lights around a doorway for the perfect entrance. 
Beating a Path to Your Door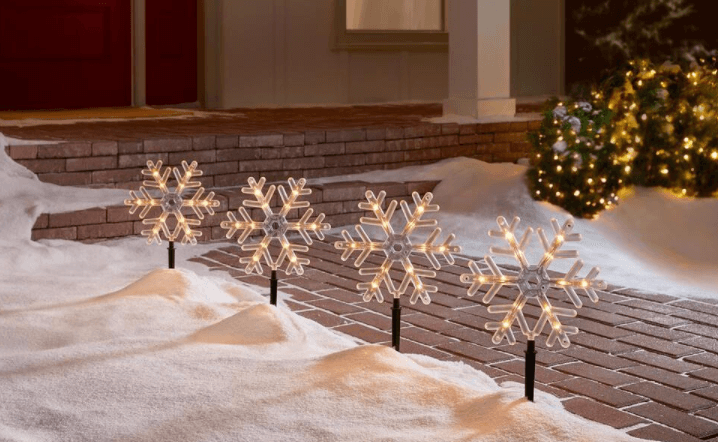 Light the way to your home with these gorgeous snowflake path lights. For example, add one to either side of your front door. Additionally, add a few along your path runway style for the perfect welcome for your holiday visitors.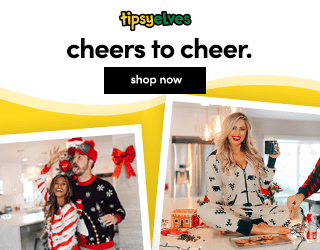 Icy Delights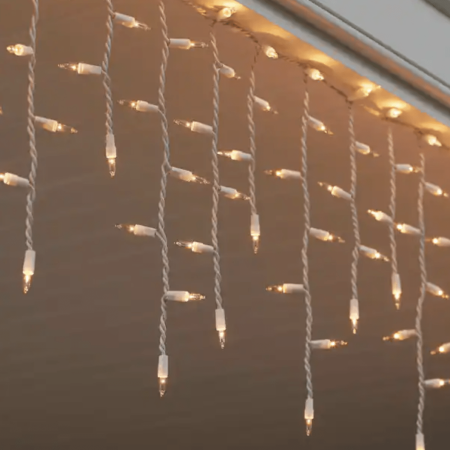 If minimal is your thing, these pretty icicle lights from Home Depot are the ideal way to add a bit of Christmas cheer to plain windows. 
The Tree Is the Charm
Go large or go home this Christmas with these fabulous multi-colored lights for your tree. Getting your hands on these means you won't need any other tree decorations at all this year. If tree lights get you in a tangle, you can always opt for a pre-lit tree for a brilliant (quite literally) splash of Christmas glam.  
If, however, you prefer a more subtle touch, Joann's white Christmas lights will dress your tree for success – and are an absolute bargain too. 
Hang It on the Tree
We can't forget about Santa's reindeer! This cute, light-up ornament will certainly spread cheer and light on your tree.
Netting Compliments This Christmas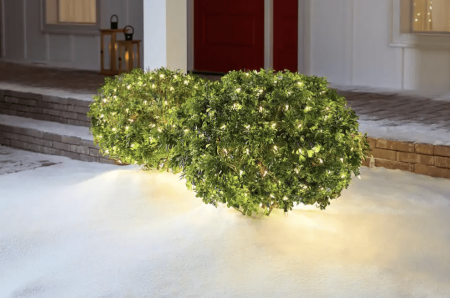 For super chic Christmas lights for outdoor use, you'll do no better than these gorgeous white net lights from Home Depot. Simply drape over an outdoor plant, bush, or tree for an on-trend look season. 
Hang It Up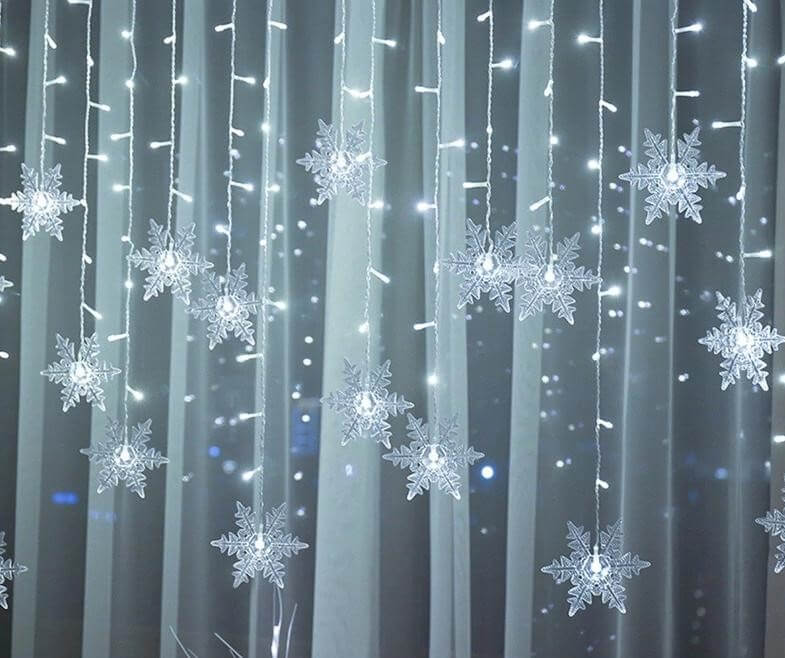 If you're determined to add a wow factor to the outside of your house this Christmas, look no more. These hanging snowflake lights from Etsy may just be the right choice for you. Unusual and stunningly pretty, these curtain lights will ensure that your home wins the best-dressed prize this Christmas. 
Spice Up Your Christmas Decor!
Outdoor lights really do add a touch of magic to a home during the best time of the year. Often, so much so that you may not want to take them down in the new year. Whether you choose a simple net of lights for a porch plant or a full-on Christmas makeover, you decide. Decorating your home with Christmas lights will spread cheer and smiles far and wide. 
Before buying Christmas lights, always make sure that they're suitable for your requirements. Particularly, if you're planning on using them outdoors – and always check that they carry a relevant safety certificate. Gear up those Christmas lights on your house and enjoy your work with one of 10 Cocktails To Kick Off The Holidays. Be sure to also plan ahead on gift shopping too, check out Early Christmas Gift Guide for the Wife and Top Requested Holiday Gift Ideas. Hurry! Happy Holidays!